Is Your Foundation Too Light? Here Are 8 Ways To Fix It!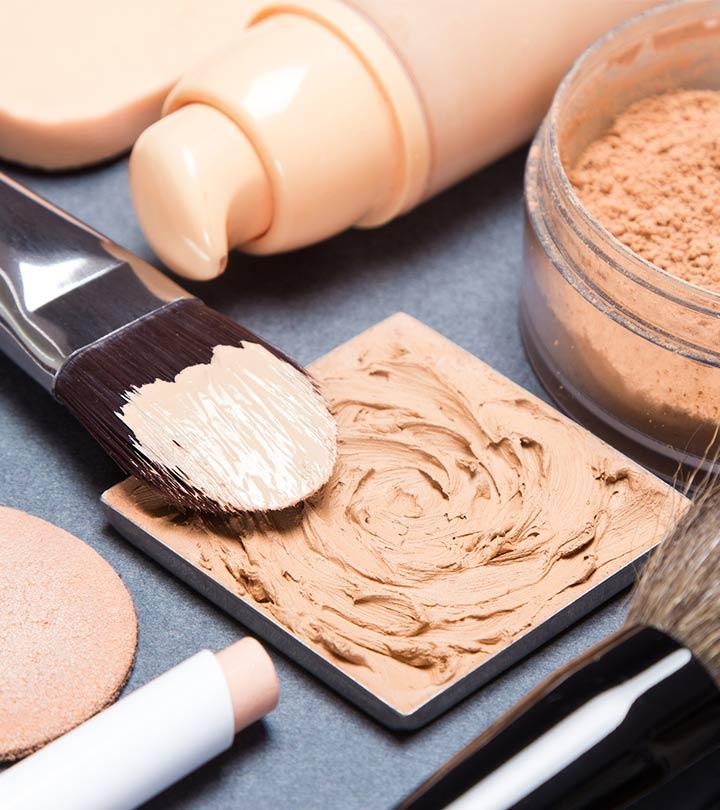 Think you found the 'perfect' shade of makeup at the store, only to find out later it's not really your shade? How many times have you put on your foundation in a rush, only to realize that it's too light for your skin tone? While most foundations may look like a perfect match for your skin tone, sometimes, applying it on the entire face may present a very different picture.
So, if you've faced this problem too, here are a few tips on how to fix light foundation.
How To Make Your Foundation Darker?
Following 8 are the wonderful tips to fix the light foundation problem.
1. Mix In Bronzer – Especially Good For Skin With Brown Undertones:
A great way to intensify your too-light foundation is by mixing it with some bronzer. This will not only darken up the shade, but also give your skin that sun-kissed look that will we all love so much. This will also work great for people with brown skin tone or undertone. If you don't want your entire skin to look bronzed, try using it around your cheeks, nose, forehead and chin to give the desired look.
2. Blend With A Darker Shade Of Foundation:
If the one you're wearing is too light, it's time to remember your other foundations that are too dark or a tad darker even. Blend in your light foundation with the darker one to get a foundation tone that will be a better and more accurate shade for your complexion.
3. For Those With Yellow Skin Undertones – Turmeric:
Yes, you heard me right. If you have yellow undertones to your skin (many Indians do), then turmeric is a great add-on to your too-light foundation to make it workable. As we all know, turmeric is a super-staining product, and even a little bit is enough to stain your hands and nails. So please make sure you use only the tiniest bit for this. The idea is to blend in a bit of turmeric with your foundation. But before you try this when you're headed out, it's always advisable to do this first at the leisure of your home, when you have enough time and while you're using natural light or white light (yellow lights make the natural skin tone look different). Take your too-light foundation and add a very tiny drop of turmeric to it. Now blend, blend and blend really well. Your foundation should look darker.
[ Read: 10 Amazing Turmeric Face Packs ]
4. For Those With Pink Skin Undertones – Blush:
If your skin has pinkish undertones to it, adding a little blush to your foundation is a great idea to bring back some pink to your skin. Apply a little blush on your hand and blend in your too-light foundation with it. Once you've blended it properly, apply on the face for a natural pinkish glow.
5. Add Concealer:
If you have a concealer that's a little darker than your too-light foundation, you can blend it in with the same to get a custom-made foundation tone. Remember to always try out the blending bit-by-bit, as using too much can end up making the foundation look too-dark for your skin tone.
[ Read: How To Use Concealer As Foundation? ]
6. Blend With Tinted Moisturizer:
If you have a tinted moisturizer at home, or maybe even a BB cream, try blending it in with your too-light foundation. The tinted moisturizer or BB cream will most likely be a perfect match for your skin tone, so mixing it with your too-light foundation will make it darker and help to bring it to a shade that's more near your own skin colour.
7. Face Powder:
Your face powder is also a great darkening agent for your too-light foundation. Using a darker face powder over your too-light foundation is a great option to help darken the foundation and make it work for you better.
8. Save It For The Winters:
Sometimes, our skin tone may vary depending on the season. While summers are harsh and extreme, especially in India, winters are cold and dry. This makes the skin look tanned and darker in the summers and dry and whitish-than-other-times in winters. Using your too-light foundation in the winters is a good idea as it will tend to match better on the skin tone.
[ Read: How To Fix Too Dark Foundation? ]
Image source: 1 , 2 , 3 , 4 , 5 , 6
Recommended Articles
The following two tabs change content below.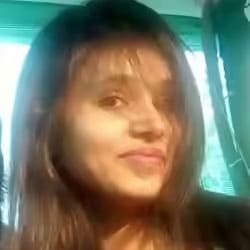 Jyotsana Rao is an engineering graduate from NIT, Nagpur, who discovered her love for writing during her undergraduate days. She is passionate about writing about everything related to beauty - makeup, fashion, hairstyles, skin care, or hair care. When this social media junkie isn't stalking the world of fashion and glamour, she loves spending her time traveling.