Isagenix Diet – What Is It And How Does It Work?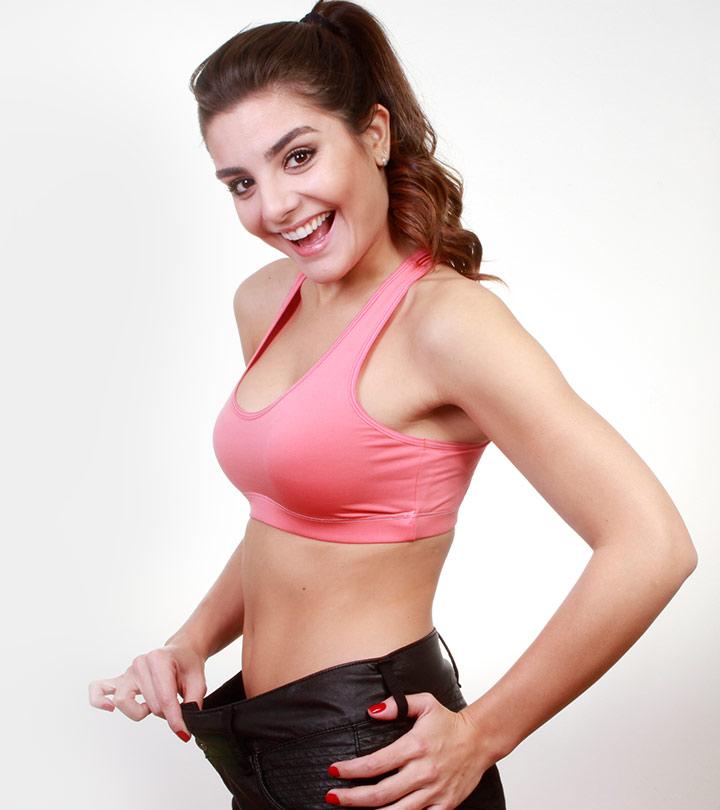 If you want to restore your health while getting rid of the excess pounds, look no further than the Isagenix diet. This diet is very popular among those who want to feel, look, and sleep better. Health experts also recommend this diet plan for its many benefits. It can help you de-stress, ensuring a complete balance between the body and mind.
Isagenix Diet Plan For Weight Loss
1. What Is The Isagenix Diet?
The Isagenix diet aims to shift the body's state from acidic to alkaline and reduce any form of inflammation existing within the body. This is achieved through two phases – cleansing the toxins from the body, and supplying it with adequate nutrients. The program helps clean out wastes and toxins from the digestive tract, improves brain health, and enhances the functioning of the immune system.
Typically, diets can be monotonous and difficult to adhere to. You will require high levels of motivation to see a diet through. The Isagenix diet is unique because it is not just a mere diet to lose weight but a kind of meal replacement with shakes and smoothies. Once you begin this program, you will see your body and health in a totally different light.
The Isagenix diet offers two programs. One is a 9-day program, while the other is a 30-day program. Both programs focus on cleansing the body thoroughly and providing it with the right nutrient support to help maintain optimal health and weight.
2. Overview Of The Isagenix Diet
Whether you opt for the 9-day or 30-day program, the Isagenix diet is divided into two types of days – days when you need to consume shakes, i.e., shake days, and days when you need to cleanse your body, i.e., cleanse days.
On shake days, you will be allowed to consume shakes (Isalean shakes that provide 24 g of proteins) by replacing 2 meals in a day and rest of the meals can be normal but calorie budget is 400-600 calories only (1).
On cleanse days, you are allowed to have light drinks, fruits, and isagenix approved snacks to clean your organs internally. It is a kind of intermittent fasting, a cycle between fasting and restoring phases.
On both types of days, you would have to use a combination of products and consume snacks along with certain supplements to facilitate weight loss and keep your energy levels high.
3. What Makes The Isagenix Diet Plan Different?
Most diets have a very strict regimen that needs to be followed to see the desired results. This can have a detrimental effect on your health, making the entire purpose of the diet counter-effective. The Isagenix diet eliminates the ill effects and uncomfortable trips to the toilet. This is because the shake and cleansing days work together to improve health and flush out toxins from the body.
The primary focus of the diet is to nourish the body with the right nutrients while ensuring that the impurities that lead to weight gain are removed from your system. There are no restrictive measures in this diet. Instead, the diet encourages reduced calorie intake along with vital consumption of vitamins and minerals that support overall health and well-being.
Studies on 40 individuals found that a low-calorie, low-carb, high-protein diet helped lower BMI and improved lipid biomarkers when followed under proper supervision (2).
4. The Isagenix Diet Plan
On the so-called 'shake' days, you need to consume a special shake for breakfast and dinner. This shake is made from milk protein, whey, required amounts of carbs, good fats, fiber, and micronutrients.
This shake provides you with 23 grams of protein and about 300 calories of energy. Your lunch should not be more than 400 to 600 calories.
On shake days, you can also have snacks, such as almonds, walnuts, celery sticks, cashews or hard-boiled eggs.
Between a meal and snack, you can opt to take a fat burner capsule or a product similar to a laxative to cleanse your body out. However, this is optional and not necessary for the Isagenix diet program to be a success.
Follow this diet plan for the first two days.
Meal
What To Eat
Early Morning
1 glass warm water with half a lime
Breakfast
Isagenix Ionix Supreme + IsaLean shake
Lunch
Options:

Boiled egg and greens salad
Asparagus and baked fish

Post Lunch
2 almonds
Evening Snack
Options:

1 fruit or fresh fruit juice
Isagenix snacks

Dinner
Isagenix shake or IsaLean soup
Why This Works
This diet plan will kick-start your metabolism and fat mobilization, which will aid quick weight loss. Healthy snacks or Isagenix snack products will help curb your carb cravings. A host of other products such as Natural Accelerator™, Replenish™, Isagenix Fruits™, Slim Cakes®, etc. will help you lose weight without going hungry.
As the name suggests, you need to cleanse your body after consuming all three meals.
Even on cleansing days, you can eat snacks between meals. You can choose among celery sticks, almonds, apples, and proprietary Isagenix snacks.
You can also eat supplements that come in vanilla and chocolate flavors.
Once again, the choice to take a fat burner or a body flush capsule is yours.
Meal
What To Eat
Early Morning
Isagenix Ionix Supreme
Breakfast
Isagenix Cleanse For Life (mix according to instructions)
Lunch
Options:

Broccoli and chicken salad
Isagenix Cleanse For Life

Post Lunch
Isagenix Cleanse For Life
Evening Snack
Options:

1 bowl of baby carrots or a bowl of fruits
Isagenix snacks

Dinner
Isagenix Cleanse For Life
Why This Works
This cleansing plan flushes out harmful toxins without depriving the body of vital nutrients. You can snack as many times as you want. However, make sure you munch on healthy snacks or Isagenix snack products. Take at least one IsaFlush capsule before bedtime.
5. Foods To Eat
Vegetables – Broccoli, carrot, beetroot, tomato, onions, garlic, ginger, spinach, green beans, cauliflower, sweet potato, celery, leek, bitter gourd, bottle gourd, snake gourd, pumpkin, squash, peas, asparagus, and Brussels sprouts.
Fruits – Apple, banana, orange, green grapes, peach, plum, nectarine, lime, lemon, guava, strawberry, blueberry, gooseberry, watermelon, honeydew melon, kiwi, mango (one in every two days), and passion fruit.
Protein – Lentils, beans, soy, mushroom, tofu, eggs, fish, lean cuts of beef and pork, pumpkin seeds, flaxseeds, and nuts.
Oils/Fats – Olive oil, rice bran oil, butter (limited quantity), and margarine (limited quantity).
Dairy – Low-fat milk or yogurt, cheese (in limited quantities), and buttermilk.
Bread – Multigrain or wheat bread.
Herbs – Oregano, basil, rosemary, thyme, and coriander leaves.
Dessert – Homemade (less sugar and fat) cakes, fruit salad, custard (less sugar and low-fat milk).
Beverages – Fresh fruit juices, vegetable juice, smoothies, and coconut water.
6. Foods To Avoid
Oils/Fats – Coconut oil and lard.
Beverages – Alcohol, sweetened and aerated drinks, and packaged fruit juices.
Fruits – High Glycemic Index (GI) fruits should be avoided. If you do eat, eat in limited quantities.
Protein – More than two eggs per day, fat containing beef, pork, and turkey.
Dessert – Milk chocolate, cakes, pastries, eclairs, donuts, and candies. If you crave for sweets, munch on any of the Isagenix snacks.
Bread – Flour bread and corn bread.
7. Isagenix Diet Plan Recipe
Asparagus And Baked Fish
What You Need
1 salmon fillet
5 asparagus tips
1/4 cup chopped onion
1/4 cup chopped celery
1 tablespoon dijon mustard
2 tablespoon olive oil
1 tablespoon yogurt
1/2 teaspoon chili flakes
Juice of half a lime
1 rosemary stick
Salt
How To Prepare
Marinate the salmon fillet with salt and lime juice for about 10 minutes.
Set the oven for preheating.
Wash the asparagus tips and lay them on a baking tray.
Place the salmon fillet, chopped onion, and celery on the same baking tray.
Drizzle a good amount of olive oil and sprinkle chili flakes on top of the fish and the veggies.
Season the veggies with salt.
Place the rosemary stick on top of the fish and bake in the oven at 180°C for about 10 minutes.
Meanwhile, put the yogurt, lime juice, dijon mustard, a little olive oil, and salt in a bowl and mix well.
Take out the baked fish and veggies from the oven. You can either drizzle the yogurt mix on top of the fish and veggies or just keep the bowl on the side.
8. Role Of Exercise
The Isagenix diet will not deprive your body of any nutrients. Hence, you can follow your regular exercise routine or start working out whenever you get time. Warm-ups, walking, running, jogging, cycling, yoga, dancing, playing a sport, etc. will help secrete the good hormones. These, in turn, trigger metabolism and help you lose weight. You will look and feel good after a good workout of at least about 30 minutes.
9. Benefits Of The Isagenix Diet
Aids long-term weight loss.
You do not have to go on a very low-calorie diet (VLCD).
Supplements your body with the appropriate amount of nutrition.
10. Side Effects Of The Isagenix Diet
You may feel weak as most of the meals will the replaced with Isagenix products.
May lead to irritability and mood fluctuations.
11. Dos & Don'ts
| | |
| --- | --- |
| Dos | Don'ts |
| Go to bed early and wake up early. | Do not snack on unhealthy foods. |
| Exercise regularly. | Don't drink unhealthy and fattening beverages. |
| Follow the Isagenix diet plan. | Don't stay awake until late at night. |
| Drink enough water. | Do not skip breakfast. |
| Check with your doctor to know how much weight you should lose and whether Isagenix diet plan will help you. | Don't take weight-loss capsules, unless prescribed by physician or dietitian. |
We have already discussed pros of Isagenix diet plan. Now, let's look into the cons.
As this meal replacement and cleanse plan is devoid of natural foods and the goodness of their nutrients, it is always better to consult a dietitian, who will guide you based on the age, height, weight, and activity level.
Another con of this diet plan is the cost.
One thing we need to understand is that our major goal is not to deprive the body of nutrition. Calorie restriction is the major goal, and it needs to be achieved making sure that you are not missing out on any vital nutrients.
If you have any questions or want to share your experience with the Isagenix diet, please leave a comment below.
Cheers to good health!
2 sources
Stylecraze has strict sourcing guidelines and relies on peer-reviewed studies, academic research institutions, and medical associations. We avoid using tertiary references. You can learn more about how we ensure our content is accurate and current by reading our
editorial policy
.
The following two tabs change content below.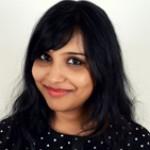 Latest posts by Charushila Biswas (see all)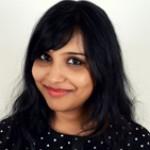 Charushila Biswas
Charushila Biswas is a Senior Content Writer and an ISSA Certified Specialist in Fitness & Nutrition. She is an alumni of VIT University, Vellore and has worked on transgenic wheat as a part of her Masters dissertation from NRCPB (IARI), New Delhi. After completing her Masters, she developed a passion for nutrition and fitness, which are closely related to human psychology. This prompted her to author a review article in 2015. She has written over 200 articles on Fitness and Nutrition. In her leisure time, Charushila loves to cook and enjoys mobile photography.