Isopropyl Myristate For Skin: All You Need To Know Smooth, hydrated, and plumpy skin is a dream for most. But regular exposure to the harmful sun rays and environmental aggressors can ruin skin and make it look dull and dehydrated. That is when moisture-rich ingredients come into play to redefine skin and improve its appearance. While most would have heard of moisturizing ingredients like hyaluronic acid and glycerine, what is new is isopropyl myristate.
Isopropyl myristate is an emollient that helps strengthen the skin barrier by retaining moisture. Its deep penetrating properties improve product absorption and leave skin smooth and silky. Here, we further discuss isopropyl myristate, its benefits, ways of use, and potential side effects. Keep reading.
What Is Isopropyl Myristate?
Isopropyl myristate is a synthetic oil formed by isopropyl alcohol and myristic acid (a natural fatty acid). This star ingredient is found in many skin care products ranging from anti-aging creams to aftershave lotions. Isopropyl alcohol has antimicrobial properties and is widely used in antiseptics, baby wipes, and sanitizers. Myristic acid is a derivative of nutmeg, animal fats, coconut oil, etc. Combining these two components produces a potent emollient that enhances skin texture and vitality.
This ingredient's thick and slightly waxy texture helps keep the skin hydrated, smooth, and silky. Additionally, isopropyl myristate improves absorption of skin care products and allows them to better penetrate the skin.
Isopropyl myristate can be added to specific formulas with the concentration ranging from 1% to 20%. This non-greasy emollient gets readily absorbed into the skin and helps in removing dirt and impurities when used in high concentrations.
In the next section, we will explore the benefits of isopropyl myristate for skin.
Benefits Of Isopropyl Myristate For Skin
The skin benefits of isopropyl myristate are yet to be validated by concrete research. Here, we discuss its benefits as suggested by anecdotal evidence.
Isopropyl myristate is an emollient that helps strengthen the natural skin barrier. It prevents moisture loss and dehydration while keeping the skin from getting exposed to bacteria and allergens in the environment.
 May Enhance Product Absorption
Isopropyl myristate enhances product absorption. This ensures your skin receives the maximum benefit from a particular skin care product. However, isopropyl myristate may cause irritation when used on sensitive skin or clogged pores. Hence, a patch test is recommended before use.
Isopropyl myristate improves skin texture by thickening a skin care product and amplifying its effects on the skin. In addition, its formulation keeps oil-based additives from feeling too sticky or greasy on your skin.
These are the few important benefits of isopropyl myristate. But how can you make use of it?
How To Use It
Isopropyl myristate is an active skin care ingredient. It is often used in the following products:
Bath oils
Deodorants and antiperspirants
Aftershave
Hair sprays, gels, and lotions
Moisturizers
Shampoos
Nail polish removers
Soaps
Cleansers
Sunscreens
Scents and fragrances
Emulsifiers
Topical OTC lubricants
Prescription medicines
Who Should Use It?
Isopropyl myristate is ideal for those with dry to normal skin types. It helps seal skin moisture and prevents dryness. While individuals with other skin types may also use it, they must be wary of any irritation or allergies. It is always safe to consult a dermatologist or perform a patch test before using.
How Often Can You Use It?
You can check the instruction labels on isopropyl myristate-based products to understand their usage. Usually, using it once or twice a day is enough to achieve the desired benefits.
What Does It Work Well With?
Isopropyl myristate is used on oily and greasy skin. It is used with a heavy amount of butter, such as shea butter, for a silkier and smoother feel. It is a light emollient that can be used as an alternative or replacement for liquid carrier oils such as castor or jojoba oils for a lightweight feel and quicker absorption. It can also be used in high concentrations in products like makeup removers, aftershave, etc.
What Should You Not Use It With?
Isopropyl myristate has no known interactions with other ingredients or drugs. But if you are using any other medication or product, check with your doctor before purchasing products containing isopropyl myristate. Speak to your doctor to understand any potential interactions of isopropyl myristate with other chemical enhancers or additives.
Isopropyl myristate may cause certain adverse effects. Know about them before you start using it.
Side Effects Of Isopropyl Myristate
 It may clog pores: Individuals with acne-prone or oily skin must be careful while using isopropyl myristate. It may clog pores (comedogenic).
It may irritate the skin: Those with sensitive skin or those dealing with skin concerns like rosacea must be cautious about using formulas with isopropyl myristate. The compound may irritate the skin. Ensure you do a proper label check before purchasing the product.
Sometimes, isopropyl myristate is listed with another name in the ingredients list. You can check for its other names below:
IPM
Isopropyl Ester Myristic acid
Tetradecanoic acid 1-methylethyl ester
1-Methylethyl Tetradecanoate
Myristic acid Isopropyl ester
1-Methylethyl Ester Tetradecanoic acid
1-Methylethyl Tetradecanoate
1-Methylethyl Ester
Isopropyl Tetradeconoate
Tetradecanoic acid
Tetradecanoic acid
1-Tridecane Carboxylic Acid
1 Methylethyl Ester
Isopropyl Ester
Crodacol IPM
Isopropyl Tetradecanoate
Precautions To Take
Keep the following pointers in mind before using any product with isopropyl myristate:
Keep your eyes closed until the product is completely rinsed. This helps prevent irritation and burning.
Immediately splash water into your eyes if any contact is made.
Do not smoke or be close to flames while using products with isopropyl myristate.
Conclusion
Isopropyl myristate is an oil-like, colorless liquid that may or may not have an odor or smell. This hydrating ingredient seals natural skin moisture to prevent dryness and dehydration. It absorbs quickly into the skin to help other skin care products and ingredients penetrate deeply into the skin. However, practice caution if you have sensitive skin. Also, should you have any skin issue, consult a doctor before going for products with isopropyl myristate.
Frequently Asked Questions
Can I use isopropyl myristate every day?
Yes, you can use isopropyl myristate daily as it does not harm the skin. But if
you have sensitive skin or skin prone to any condition like acne or rosacea, the compound may clog pores or irritate the skin. Therefore, practice caution and consult your dermatologist for better advice.
Is isopropyl myristate the same as isopropyl alcohol?
Isopropyl myristate is a derivative of isopropyl alcohol (or rubbing alcohol) and myristic acid. It is not the same as isopropyl alcohol.
Is isopropyl myristate water soluble?
No, isopropyl myristate is not soluble in water. But it can be dissolved in many other solvents.
Sources
The following two tabs change content below.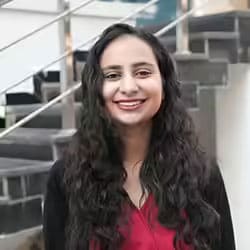 Arshiya Syeda is an editor and certified counselor. Ever the lover of the written word, she served on the editorial boards of her school and college newsletters. Writing articles on hairstyles, hair care, and nutrition helped her combine her love for reading, writing, and research. As an editor, she helps her team members deliver polished and meticulously researched content. Arshiya is fluent in English, Urdu, and Hindi and aims to become a multilinguist by learning German and teaching herself American Sign Language (ASL).