10 Exquisite Italian Tattoo Designs
Get yourself inked in the shades of passion, positivity, philosophy, and more.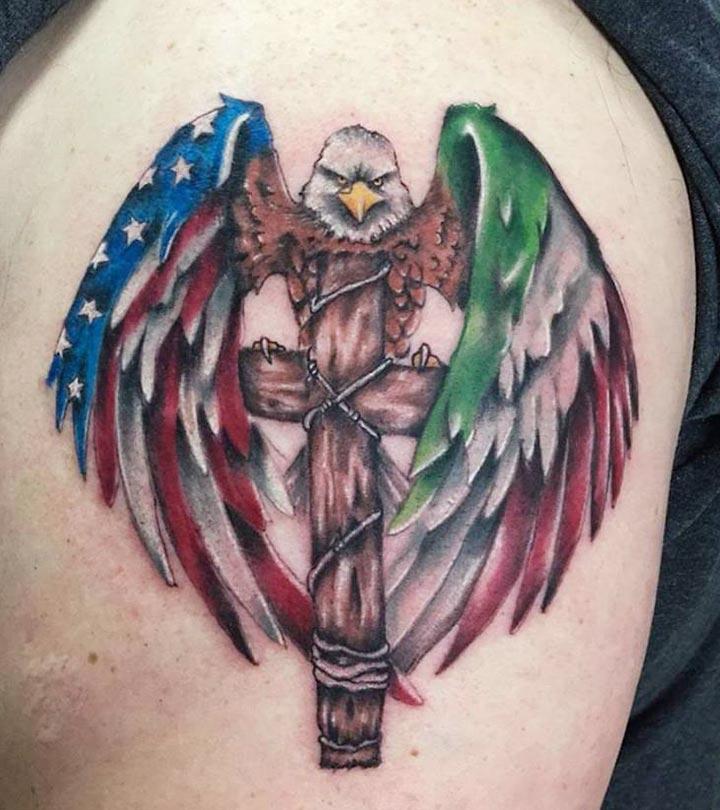 If you are a die-hard romantic looking for a tattoo that can represent your passion for it, Italian tattoo designs can be your best bet. The reason behind it is that Italy is what often strikes our heads the moment we hear the word 'romance.'
Also, literature holds the Italian language as one of the most romantic languages in the world today. This language of love is popular in Europe and carries immense popularity in tattoos. So, if you want to scream 'love,' an Italian tattoo is what you need.
Get yourself inked with a tattoo in Italy's fluid, magical, and melodious language and make a style statement like no other. To help you with the same, we have made a list of some attractive and romantic options below. So, don't let yourself be held up anymore. Go and give a shoutout to your passion for love and romance and try out the designs given below. Scroll down to check them all out!
Top 10 Italian Tattoo Designs:
Here we present the top unique Italian tattoos that find great favor with body art lovers.
1. Follow Your Heart Tattoo:
Heart over mind? Or mind over heart? For all the romantic people out there, the choice is the former, always. Written in a cursive font with a little red heart at the end, it is most suited for the arms. "Follow your heart" is a powerful quote that reminds you which choice to make when conflicted.
Quick Tip
Although the letters look great in black ink, you can add colors and experiment with fonts. This tattoo will look great in handwritten cursive and ink fonts.
2. I Need To Make My Bones Tattoo:
This is the perfect tattoo for all the times when darkness consumes you and you are broken. "I need to make my bones" literally means starting over from an empire of dirt, after having lost all things worth any value. It is motivational, and helps you pick yourself up. This font is simple and elegant, stating a simple fact.

3. Live Free Tattoo:
In a time when society is often wont to drop dogmas and bind one with shackles, the suffocation often reaches a peak and the rebels break out in protest. This tattoo is for the drifters and free thinkers who are unbound, both mentally and spiritually. The font is a clear cursive, and in lowercase.
4. Hope Tattoo:
This one translates to "Hope" is English. The font is shaded and the word ends with a little heart that is filled in with the tri-colors of the Italian flag. It is delicate yet powerful.

5. The Best Revenge is Living Well Tattoo:
For those recovering from heartbreak, after being cheated and cheated on by a loved one, this tattoo reminds one not to dwell in the past but to move on with the future. Indeed, the best revenge is in living well. The calligraphy for this tattoo is intricate with lots of curves and loops that give it a definite shape.
6. Forever In My Heart Tattoo:
This tattoo is meant for the love struck couples. It inscribes the letters "forever in my heart" under a pulse line that shows the heart beat. It is very romantic and a very special tattoo to get for a loved one.

7. For Always Tattoo:
Family always comes first for blood is thicker than water. This tattoo shows "For always" inscribed in three handwritings-of the mother, the father and the sibling, symbolizing eternal love.
8. Sisterly Love Tattoo:
Sorella in Italian means "Sister." This tattoo shows the word inscribed in the loop of an infinity sign, symbolizing eternal love. It can be got in pairs, so that both sisters can have matching tattoos!
9. Let Your Light Shine Tattoo:
Written in a simple font with a tilt to the right, this quote reminds us that each one of us is special and born with an inner light. We must never hide but let our light shine. So go get it inked!

10. Italian Princess with Cheetah Spots Tattoo:
This tattoo translates to "Italian Princess" and is a reference from the Italian movie 'Life is Beautiful'. The quote is in cursive, with cheetah spots in brown and black that surrounds it, giving it a very colorful look.
Trivia
Ancient Romans used tattooing for branding rather than as an art form. Roman soldiers tattooed the acronym SPQR (Senatus Popolusqus Romanus) or an eagle (symbol of the Roman army) to show they were a part of the army.
Romance and passion are often connected to Italy. Even the Italian language is considered one of the most romantic languages globally. With so many links between Italy and romance, Italian tattoo designs are also one of the best ways to express your emotions. Getting inked with that melodious and magical language will definitely make a style statement. If you are looking for tattoo ideas in Italian, the list mentioned above may be of great help. It is always best to do thorough research before choosing the design.
Frequently Asked Questions
What are some common elements of Italian tattoo designs?
The Italian flag, the Colosseum, the Vatican City, the Leaning Tower of Pisa, the Florentine lily, and the map of Italy are among the traditional cultural symbols and motifs frequently used in Italian tattoo designs.
What is the history behind Italian tattoo designs?
Italian tattoo designs have a long history that dates back to ancient civilizations where tattoos served both religious and cultural functions. The rich creative and cultural heritage of Italy, which includes Renaissance masterpieces, classical art, and traditional symbols like the Italian flag and Catholic Church imagery, has impacted tattoo designs in current times.
Image source: 1 , 2 , 3 , 4 , 5 , 6 , 7 , 8 , 9 , 10
The following two tabs change content below.