Jane Seymour Skin Care Routine Revealed – Know Her Ageless Beauty Secrets
From her skin care and beauty routines to the essentials in her handbag, we have it all covered!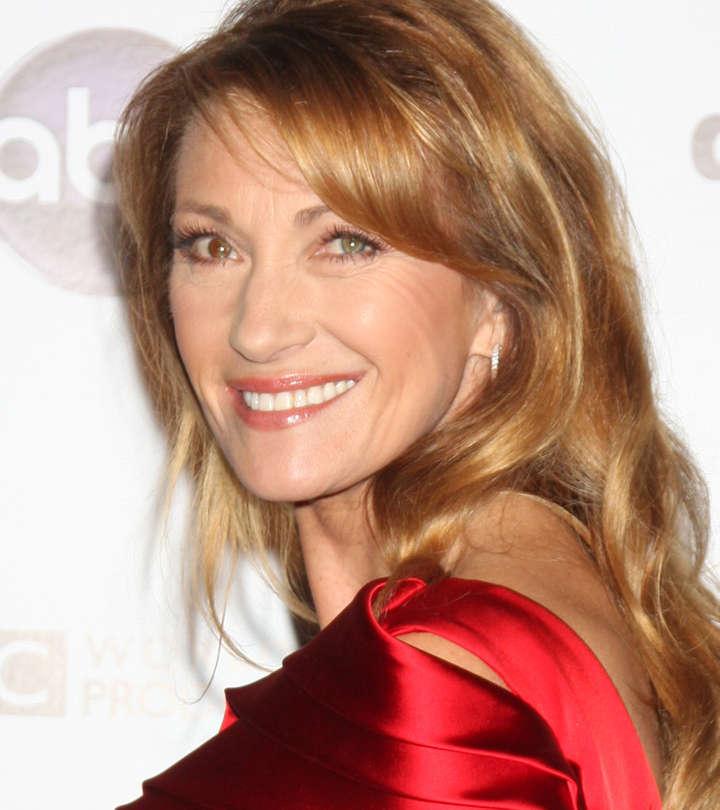 Jane Seymour's skin care routine must be excellent because you cannot tell she is 70 just by looking at her. This exquisite actress seems to have managed to freeze the passage of time! She does not look a day over 50, thanks to good self-care and a great skin care routine.
Here is a detailed breakdown of Jane Seymour's skin care routine for looking younger without spending a fortune on pricey cosmetics. Keep reading!
Jane Seymour's Highly Effective Skin Care Routine
Jane Seymour has long eschewed permanent changes to her body with plastic surgery or botox treatments. Instead, she prefers using simple products to ensure better skin. Here are the tips and tricks by her to achieve that youthful glow:
According to Jane Seymour, an effective skin care routine must begin with a clean face, free of makeup and pollutants. A cleanser helps remove makeup, dirt, impurities, and excess oils that may pollute the skin surface.
Another point that Jane Seymour emphasizes is never to go to bed with a dirty face. Even if you are not following a nighttime skin care routine, clean your face and get rid of makeup and dirt.
Creamy facial scrubs with small granular particles help eliminate dryness and skin pollutants. The abrasiveness of the granular cream ensures that dead skin and hard-to-remove oils are eliminated. Facial scrubs and exfoliators are most useful for people with acne-prone skin and oily skin.
Jane is an ardent fan of the Crepe Erase line –  she uses the Crepe Erase Refining Facial Scrub.
Moisturizers are an essential part of your skin care routine. Once you clean your face, the next step is to apply a moisturizer. Usually, day creams or moisturizers are lightweight and easily absorbed into the skin.
Any makeup you use needs to be prefaced with the application of moisturizer. It works as a layer of protection so that makeup cannot penetrate the skin.
Not only do you need to protect yourself from the harmful UV rays, but you also need to prevent skin darkening and sunburns. To achieve this, include sun protection with high SPF in your skin care routine. You can also use moisturizers and makeup with sun protection.


Quick Tip
You may also wear a sun protection glass, hat, and shawl around your body if you are getting too much sun exposure.
As Jane Seymour always says, she never goes to sleep with her makeup on. Leaving your makeup on the skin overnight leads to clogged pores. Cosmetics and makeup products may seep into the skin and cause rashes, acne, or skin irritation. Even a slight residue can damage your skin in the long run. It can even leave your skin pigmented with uneven skin tone and dry patches.
It is vital to ensure that the makeup removers you use are gentle on the skin and free of harsh chemicals.
Jane Seymour swears by Neutrogena Cleansing Wipes to remove her makeup. Not only are these wipes gentle on the skin, but they are also hypoallergenici  XSubstances or products that are unlikely to trigger an allergic reaction after application as they contain fewer potential allergens. .
Another trick that she shares is the use of baby shampoo. Dilute baby shampoo with water, dab a cotton ball with the solution, and wipe your makeup with it. This helps wipe off traces of makeup and dirt from the skin.


Quick Tip
Instead of baby shampoo, you can also use cold cream. Apply the cream on your skin and lashes and leave it on for 3 to 4 minutes. Wipe it off with a warm washcloth.
After cleansing your skin, you can apply a night cream or moisturizer to nourish your skin and prevent dryness. It also helps soothe the skin and reduces age lines and wrinkles. Choose a cream that helps retain the moisture on the skin and delivers essential nutrients.
 Facial Plumping Treatment
A face plump is not restricted to injecting your face with botoxi  XA drug injected into the skin that helps soften wrinkles, smooth fine lines, and gives the skin a youthful, lifted appearance. or other substances to look young. Many products, when used correctly, can help plump up the face naturally. Creams and serums with hyaluronic acid or collagen peptides can help smoothen your skin and delay signs of aging.
Jane Seymour's secret to her supple face is the Overnight Facial Plumping Treatment from Crepe Erase.
Jane Seymour is a big fan of face masks. She loves using Dr. Jart+ Dermask Water Jet Vital Hydra Solution. Face masks are relaxing and hydrating for your skin, and they provide deep cleansing of the pores. However, ensure that the face masks suit your skin type and address your skin concerns. Otherwise, you may end up with acne or rashes on the face.
Exhaustion and tiredness reflect quite easily in the undereye region. So, you need to make sure that your under-eye area receives proper care. Try eye patches made of the same ingredients as your face masks. It will help soothe and nourish the skin under the eyes. Jane Seymour prefers eye patches from Skyn Iceland as they suit her skin type well.
Jane loves using smoothening products for her body. She prefers gentle emulsifiers that remove dead, dry flakes and make the skin supple and glowing. Use a nourishing product that is gentle on your skin. Ideally, you should apply the product at night to let it absorb well and wake up to fresh, smooth skin.
As the actress rightly says, most people neglect the neck and only apply products to their face. As a result, the neck accumulates age lines and wrinkles and becomes crepey. The Crepe Erase Neck Treatment is a great product to smoothen age lines from the neck.
Any product you use to reduce lines and wrinkles on the face needs to be applied to the neck. Treating your neck with anti-aging products is a great way to erase saggy skin, age spots, and fines lines.
Light therapy uses lights of different wavelengths to trigger the immune system and heal damaged skin. You can opt for the procedure at a dermatologist's clinic or use LED devices at home.
Jane Seymour vouches for Celluma, an excellent brand for safe light therapy devices. Their products are clinically proven and FDA approved, and the treatments are as easy as taking a nap.
Also, face rollers with natural stones like jade, rose quartz, or obsidiani  XA black stone used in skincare that helps improve blood flow and lymphatic drainage and makes skin blemish-free. are helpful in reducing age lines and wrinkles. They help stimulate blood flow and impart radiance to your skin.
 Here are a few items that Jane never forgets to leave her house without.
Essentials You Need In Your Handbag
According to Jane Seymour, a few things she always carries in her handbag are leave-in conditioner, lip balm, and under-eye concealer. Since she does not like to go heavy with her makeup, these essentials are her go-to companions.
You should also carry a few more essentials apart from these smart choices, especially sun protection. Always keep sunscreen with a good SPF handy to protect your skin from sun damage. Reapply it every two hours for continued protection. Also, carry hypoallergenic facial wipes in your handbag.
Check out the next section for Jane Seymour's secret to healthy skin and body. Scroll down.
Her Morning Self-Care Routine
Jane Seymour practices clean eating coupled with fitness activities to keep her skin fresh and healthy. She begins her day with exercises that help improve her quality of life. Other than this, she uses minimal cosmetics on her skin.
Jane vouches for moisturizers and sunscreens, and she says regular use of these products is all you need for beautiful skin.
Her Evening Self-Care Routine
Similar to her morning routine, the actress goes minimal with her products in the evening. Makeup remover followed by a moisturizer and night treatment cream is all she uses to get ready for the night.
Jane Seymour's Daily Beauty Habits
A ritual that the actress follows diligently is to cleanse her face and body daily. She follows up with a moisturizer after face wash and a leave-in conditioner for her hair. Jane also consistently uses night creams to ensure that her skin retains the glow and looks healthy the next day.
Jane Seymour's skin care routine is the talk of the town. She has chosen simple yet effective ways to transform her look with minimal products like toners, cleansers, moisturizers, eye patches, night creams, etc. She has become an inspiration to change habits and improve the skin from within without using any cosmetic surgeries. Using natural ingredients and beauty tips, You can follow her routine to maintain healthy and glowing skin. Understand your skin, choose the tips that suit your skin type, and practice it regularly. You can also achieve bright, radiant, and glowing skin with consistency and patience.
Frequently Asked Questions
What is a basic skin care routine?
A basic skin care routine involves only two steps – cleansing and moisturizing.
Do I need serum as well as a moisturizer?
Yes. Serums have potent formulas with highly concentrated ingredients to address various skin concerns, while moisturizers form a seal to retain hydration. Applying a moisturizer over the serum helps lock in the actives and nutrients.
Do I need to spend a lot on skin care?
No, all you need is a cleanser, moisturizer, and sunscreen. However, make sure to use products that are gentle on your skin and free of harsh chemicals. Choose products best suited for your skin type to achieve the desired results.
What is the recommended frequency for practicing Jane Seymour's skincare routine?
While parts of Jane Seymour's skincare routine, such as cleansing, moisturizing, and applying sun protection, can be done up to two to three times per day, other essentials in the routine, such as applying a facial mask, facial scrubbing and using a facial plumping treatment should only be done a few times a week.
Key Takeaways
Jane Seymour prefers using simple products to achieve healthier and clearer skin.
According to her, it is important to clean your face before bed, even if you do not follow a nighttime skin care routine.
She suggests using baby shampoo with water to remove makeup.
She also practices clean eating and regular workouts to maintain her overall health.
Jane Seymour looks so young at 70! Learn her anti-aging secrets in this video and find out how she looks so youthful. Find your inspiration now!
The following two tabs change content below.