The Japanese Skin Care Routine: A Step-By-Step Guide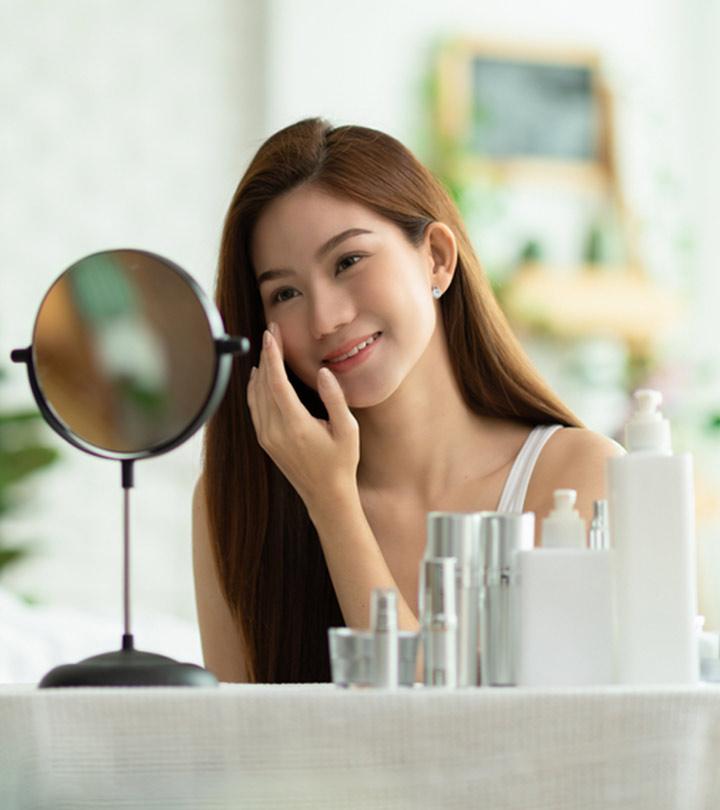 Ever wondered how Japanese women manage to keep their skin supple, youthful, and radiant through the years? The answer is – they follow a good skin care regimen and are committed to it.
The Japanese skin care routine is not as popular as the Korean skin care routine, but it is equally effective in keeping your skin healthy and youthful. If you want to give it a try, we have an easy-to-follow and simplified guide on the Japanese skin care routine. Scroll down and check it out.
What Is The Japanese Skin Care Routine? Why Should You Consider It?
Sometimes, your skin needs more than the basic cleansing-toning-moisturizing (CTM) routine. It has specific needs, and you have to customize your skin care routine accordingly.
The Japanese skin care routine is focused on the overall well-being of your skin. The steps may seem intense, but they improve your skin health by providing it with the right ingredients in the right order. This helps the skin absorb them and appear healthy and hydrated. The Japanese believe in nurturing the skin rather than relying on makeup.
If you want a smooth and healthy complexion, you should definitely consider following the Japanese skin care routine. Here is a quick guide to the morning and night skin care steps.
 Japanese Skin Care Routine: Step-By-Step Guide
The Morning Skin Care Routine
Step 1: Cleansing
For the Japanese, cleansing is a ritual to be followed with utmost care. They follow an elaborate nighttime cleansing, so in the morning, it is sufficient to wash your face with plain water or micellar water to remove any residual cream applied the previous night. Use a gentle face wash. Rinse well and pat dry.
Step 2: Toner
Cleansing is often not enough to remove all dirt and residue from the skin. A toner helps remove the residue, tighten the skin pores, and restore the pH levels. It helps the skin absorb the following skin care products better.
Step 3: Essence
The essence is a water-based product and contains a high amount of active ingredients. It helps hydrate the skin and should be applied right after toning. An essence is lighter than a serum and a moisturizer and addresses skin issues like dryness, fine lines, and redness.
Step 4: Serum
Serums are targeted skin care products and contain a high concentration of actives than any other product. You can buy a serum as per the skin concern. For instance, for hydration, buy a serum with hyaluronic acid. Look for vitamin C, collagen, and retinol serums if you want to address concerns like fine lines, hyperpigmentation, and uneven skin tone.
Step 5: Moisturizer
The moisturizer in the Japanese skin care routine forms a barrier on the skin and locks in moisture and other ingredients you have applied so far. You may use a lightweight moisturizer.
Step 6: Eye Cream
The lotions, creams, and moisturizers are not enough to address the concerns of the delicate under-eye area. That is why you need an eye cream to protect and nourish the area around your eyes. Dab a little bit of the product around the eyes with your fingertips.
Step 7: Sunscreen
Japanese women are serious about protecting their skin from UV damage. Apply a sunscreen lotion as the final step of your skin care routine to prevent sunburn, tanning, and pigmentation. Use a product that that at least SPF of 30 and PA +++ rating.
If you love to wear makeup, this is when you should apply your foundation. You can also use a BB or CC cream instead of a traditional foundation.
Your skin needs equal care and attention before going to bed. The Japanese nighttime skin care routine helps heal the skin while you are asleep. Here is a lowdown on how to prepare your skin for a night of blissful beauty sleep.
Japanese Nighttime Skin Care Routine
Step 1: Cleansing
The Japanese do not use drying face washes to cleanse their skin at night. Instead, they follow a double cleansing method.
Cleansing Oils: Cleansing oils help lift dirt, dust, makeup, and pollution from the skin surface. They work on the principle of oil dissolves oil. They prevent harsh rubbing and soothe your skin.
Cleansing: Use a gentle foaming face wash to cleanse your skin properly. The Japanese believe in treating their skin gently and use only ultra-rich foaming formulas to wash their face. Rice powder cleansers are extremely popular in Japan.
Step 2: Exfoliate
This step should be followed once a week, right after cleansing. Exfoliation helps remove dead skin cells and improve skin texture. Japanese women do not use harsh scrubs or products for exfoliation. Instead, they use gentle exfoliating gels to remove the dead skin cells.
Step 3: Toning
Do not skip toning during the nighttime routine. Use an alcohol-free toner to soothe your skin and restore the pH balance.
Step 4: Skin-Softening Lotion
The lotion is a key step in the Japanese skin care routine and unique. It is often known as a softener and contains ingredients like ceramides, sake (Japanese rice wine), and amino acids. Lotions provide instant hydration and keep the skin soft. They also have a brightening effect.
Step 5: Essence
Just like the daytime routine, apply the essence after using the skin-softening lotion. This step will provide additional hydration to your skin.
Step 6: Serum
For nighttime skin care, it is essential to use a serum that heals the skin and strengthens the cellular structure. You may use a mix of products that contain glycolic acid and hyaluronic acid. You may also use retinol and hyaluronic acid. These ingredients stimulate cell turnover and combat the signs of premature aging. However, never mix retinol and glycolic acid. Use either of them at a time.
Step 7: Spot Treatment
If you have acne-prone skin, you may use spot treatments on the lesions. These products dry up the lesion, eliminate the bacteria, and reduce the chances of developing blemishes.
Step 8: Sheet Mask
Once in a while, you may pamper your skin with a sheet mask or a facial mask to give an extra boost to your daily skin care routine. Applying a sheet mask allows the skin to rest while the serum saturates it with all the active ingredients.
Step 9: Eye Cream
Eye cream is an integral step in the Japanese nighttime skin care routine. Apply eye cream to the area around your eyes to repair and soothe the delicate under-eye skin. A gentle massage of the under-eye area keeps away dark circles and fine lines.
Step 10: Moisturizer
This is the final step of the nighttime skin care routine. A moisturizer helps lock in the moisture and keep the skin hydrated all night long. This ensures your skin enjoys all the benefits of the products you have applied before moisturizing.
Follow this routine for a month to enhance your skin's health and firmness. In addition, try these tips to get the best out of your morning and nighttime skin care rituals.
Tips For Getting Gorgeous Skin The Japanese Way
Incorporate rice bran powder in DIY scrubs, facials, and body treatments.
Use exfoliating scrub with azuki beans.
Follow a healthy, balanced diet.
Drink plenty of water to keep yourself hydrated.
Drink green tea and use it in your DIY beauty routines.
Massage your face and body with camellia oil.
Include probiotics in your diet to boost your immune system.
Use makeup to complement your skin and not hide your flaws.
Opt for a light sunscreen gel instead of a heavier lotion or cream.
Diet is also an important factor in keeping your skin healthy. The typical Japanese diet seldom includes red meat, fried foods, salt, and sugar. Instead, it focuses more on consuming raw vegetables, fruits, green tea, and rice. The fresh produce and fermented soy products boosts skin health from within.
Japanese Diet Tips For Flawless Skin
1. Tofu And Tempeh
Soy products like tofu and tempeh are high in protein and contain low levels of saturated fats. Soybeans contain eight essential amino acids and are also good sources of fiber, iron, calcium, zinc, and B vitamins (1). Consume more soy products for skin that feels and looks great.
2. Dark Chocolate
As incredible as it sounds, eating dark chocolate may maintain your overall health, including your skin health. Dark chocolate is rich in dietary polyphenols, known for their antioxidant and anti-inflammatory properties (2). The Japanese believe that including dark chocolate in their diet helps delay the signs of aging.
3. Seaweed
Seaweed or Nori is widely used in Japanese cuisine. It is one of the secrets behind their glowing skin. Seaweed is abundant in bioactive compounds and has antioxidant and anti-aging benefits for the skin (3). You can take supplements with seaweed if you do not fancy eating them as part of your diet.
4. Reishi Mushroom
Reishi mushrooms or Ganoderma lucidum are a part of the Asian diet since ancient times. These mushrooms are a staple in folk medicine and are believed to possess anti-aging properties. This medicinal mushroom has antioxidant properties and may reduce oxidative stress to delay the effects of aging (4).
5. Fresh Fruits And Vegetables
Japanese people eat a diet loaded with nutrient-rich fresh fruits and vegetables like blueberries, strawberries, oranges, tomatoes, sweet potatoes, and spinach. Your skin reflects your inner health, and eating fruits and vegetables rich in vitamins, carotenoids, tocopherols, and flavonoids nourishes the skin from within (5).
The Takeaway
The Japanese skin care routine is a holistic approach to keep your skin healthy from outside and within. It focuses on providing the skin and body with all the nourishment they need through skin care products and a healthy lifestyle. Try this routine for at least a month, and we are sure you will love the results.
Recommended Articles
Sources
Articles on StyleCraze are backed by verified information from peer-reviewed and academic research papers, reputed organizations, research institutions, and medical associations to ensure accuracy and relevance. Read our editorial policy to learn more.
The following two tabs change content below.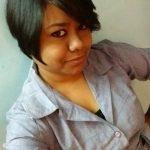 Ramona is a journalist-turned-content writer. She holds a Master's degree in English Literature and has been writing for the digital world for over five years. She specializes in writing for Skin Care. She has done a certificate course titled 'Dermatology: Trip To The Skin', offered by Novosibirsk State University. She believes that beauty begins with a good skin care regimen and is on a mission to eliminate all toxins from her routine. She helps and guides readers in selecting products and ingredients specific to their skin type/issue. When Ramona is not working, her books and passion for music, good food, and traveling keep her busy.