Jennifer Aniston's Beauty And Fitness Secrets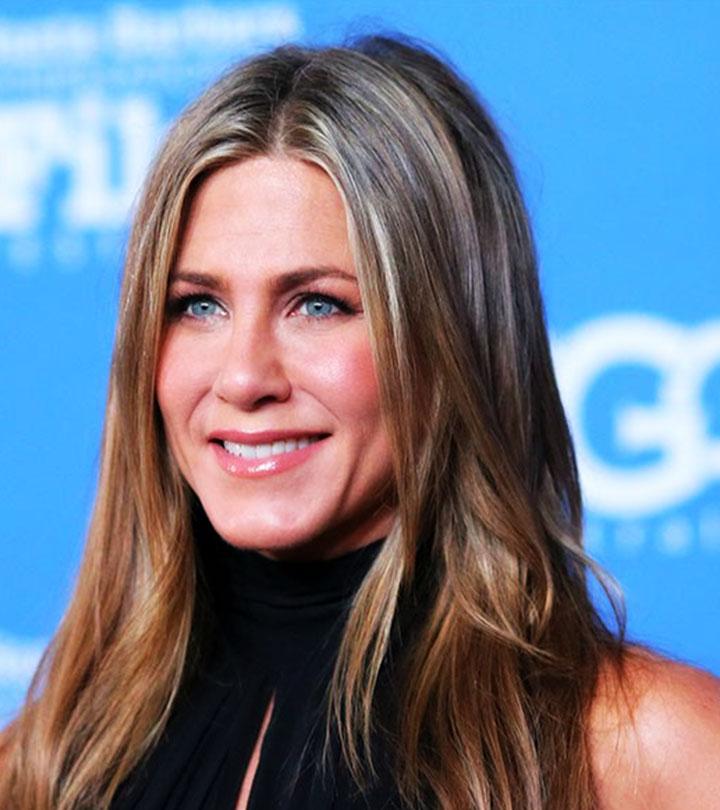 Jennifer Aniston, most familiar to us as Rachel from sitcom Friends was born on February 11, 1969 in Sherman Oaks, Los Angeles. Daughter of an actor John Aniston and Nancy Dow, Jennifer Aniston is an actress well known for her style, hair and simplicity.
Jennifer Aniston Beauty Secrets:
Jennifer Aniston is 5.3 feet, and weighs 51kgs.Jenifer Aniston is a diva with beautiful lustrous hair and incredible glowing skin. At age 44, her skin looks radiant just like that of a teenager's. She is perhaps most popular for her Hairstyles and well toned Body.
Jennifer Aniston Fitness Tips:
1. Fitness celebrity trainer- Sebastien Lagree
2. Loves to stay active.
3. Jennifer does yoga that includes five sun salutations, and she practices postures like bridge, butterfly, and tree pose for about 30 seconds to one minute. Other yoga poses that she does occasionally are a series of scissor kicks, lunges or piles bends for extra muscle strength.
4. Does one minute of high-intensity cardio with two minutes of recovery at a very moderate pace.
5. Aniston doesn't always spend long hours on a workout, but she manages to be fit with at least 20 minutes of cardio daily—typically running or spinning.
6. She's also loves yoga and says the stretching exercises have made her posture better, emotionally and physically.
7. She even does swimming and fitness spinning twice a week.
 [Read: Bollywood Actress Beauty Secrets ]
Jennifer Aniston's Diet:
1. Breakfast: Jennifer enjoys a healthy watermelon smoothie. Ensures she takes a diet rich in vitamin c, flaxseed oil and multi vitamins.
2. Lunch: She eats soup of dandelion greens, spinach and arugula.
3. Dinner: Seaweed salad or Blend of lemon juice, a garlic clove, a quarter cup olive oil and sea salt tossed with a salad of one bunch chopped parsley, a tomato and half a white onion
4. Jennifer does Baby Food crash diet to lose weight quickly
5. She avoids bad carbs.
6. Eats loads of salads with lean proteins.
7. Her favourite Mexican food: Chips and salsa.
Jennifer Aniston Beauty Routine:
1. She prefers to wear smart fits and cuts for her dressing
2. Regular workout gives her natural glow.
3. Uses a moisturizer with SPF for her daily routine.
4. Believes in showing off her best assets.
5. Drinks loads of water.
6. She always steams her pores for 10 minutes. She then applies a face wash, toner and then a cetaphil moisturising lotion.
7. She uses vitamin A treatment from Anna Lotan called Rénova, vitamin E capsules for smooth and shiny elbows,  Dr. LeWinn's Ultra R4 Restorative Cream and Vaseline under eyes.
8. During morning, she drunks her face in a sink full of water with ice cubes to shrink her pores and reduce puffiness around her eyes.
Jennifer Aniston's Hair:
Jennifer Aniston keeps changing her hair very often. She is well known for trying out the latest hair trends and has started several trends herself. She has tried hairstyles like short, long, super short, straight, curly and coloured.  Jennifer loves to wear her hair down or Pony up.  Jennie loves her hair to be messy. She uses minimal product for her hair.
[ Read: Jennifer Aniston Hairstyle ]
Tips by Jennie:
Before tying a pony, run a flat iron through it, for some texture.
Position pony just above the middle of the head – no higher.
Never leave your hair perfectly sleek.
Jennifer Aniston's Makeup:
1. Jennifer Aniston is usually seen with simple nude make-up.
2. A nude lipstick, beige and brown eye shadows gives her a natural glow.
3. She hates to go bling or shine
4. Uses tinted moisturizer and sheer foundation
5. Avoids oiliness or shinning
6. Hates to over style
7. Loves to leave her hair down and not tied
8. Jennifer Aniston's favourite Cosmetics:
Estée Lauder's Automatic Lip Pencil Duo in fig
Bronzer – Chanel Moisturizing Bronzing Powder in terre amber
Even skin tone – La Mer the Treatment Fluid Foundation
Day cream – Dr. Hauschka Moisturizing Day Cream
Soap – Neutrogena's $3 Original Facial Cleansing Bar.
The following two tabs change content below.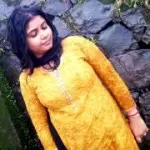 Latest posts by Jayshree Bhagat (see all)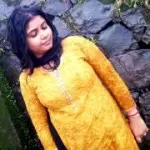 Jayshree Bhagat
Love you stylecraze for this platform. Hy there, I am Jayshree from Mumbai, director of Milestone plm solutions pvt ltd-vasai. I basically love to read and write about make-up, beauty & fashion in ma spare time. That's my hobby you can call. Hope you love my blog and articles. Do leave your valuable feedback! Stay Beautiful!!