Jennifer Hudson Weight Loss Facts & Tips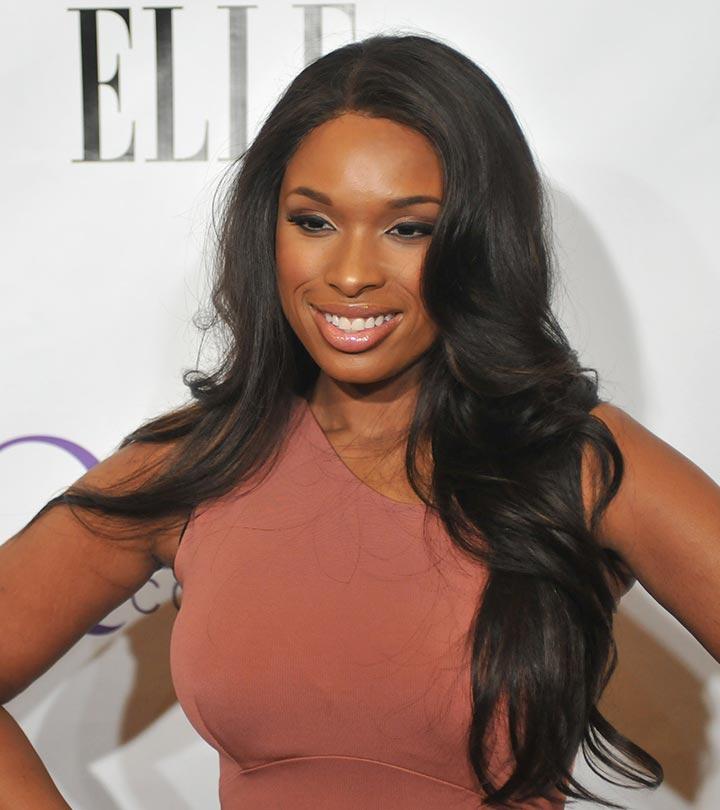 Jennifer Hudson, the ebony songstress, proved it to the world that women can achieve anything if they put their mind to it. She dropped a whopping 80 pounds after her pregnancy and not by any crash diets. She partnered with the Weight Watchers and changed her lifestyle to shed the fat. "It's not a diet, it's a lifestyle change," is what she advises women who want to lose weight.
In fact, like many women, Jennifer also went through painful personal loss. But this go-getter, stood up against all adversities and was one of the finalists on American Idol, won an Oscar, Golden Globe, BAFTA, two Grammies and also started living a healthy life for her baby boy.
Since her weight loss, she has been traveling and inspiring women to choose a better lifestyle. In this article, we will discuss her weight loss secrets and how you too can lose weight by incorporating Jennifer Hudson's weight loss tips into your daily routine. Let's begin!
How Jennifer Hudson Lost Weight?
When Jennifer premiered her fab new figure, there wasn't one person who didn't want to know her secret. The world was amazed by the change and wanted to know how to lose weight like her. She trained with renowned celebrity fitness trainer, Harley Pasternak and started a healthier balanced diet that helped her stay healthy yet lose the unwanted fat after her son was born.
The star, who became a spokeswoman for Weight Watchers in 2010, does not believe in dieting and insists that her weight loss was due to basic lifestyle changes. Jennifer is known to be outspoken about how comfortable she is in her own skin and has said that she liked who she was then as much as she likes who she is today. If only young women today possessed her confidence!
What Kept Jennifer Motivated?
Losing weight permanently is a challenge particularly when you're used to a lifestyle that allows you to eat without thinking and be inactive. Motivation is the key when you want to lose weight, no matter which weight loss program you opt for. This is true of the songstress too! Here is how she stayed determined throughout her weight loss program:
She took responsibility for her own health and said that if you really want to achieve something, you need to do it for you, not for anyone else.
She made sure that her weight loss goals were realistic, so they worked perfectly for her and her life.
For her, commitment, passion, and drive are of utmost importance to lose weight .
She made remarkable changes in the way she thought, acted and lived to make sure she not only maintained her new weight but also bettered her health and life.
Jennifer Hudson Weight Loss Tips
Watch What You Eat
 When Jennifer decided to lose weight to get healthy, she started avoiding fattening foods. In an interview with Yahoo!Style, she said, "I throw pancakes across the room! I don't let the food intimidate me." So, her message is clear—Avoid unnecessary carbs. The simple carbs such as sugar are harmful as it can lead to a spike in blood glucose, insulin resistance, weight gain, diabetes, and high blood pressure.
The best form of carb is the complex carbs found in vegetables (broccoli, carrot, beetroot, celery, cauliflower, kale, spinach, cabbage, bok choy, etc.) and whole grains (barley, wheat, broken wheat, sorghum, brown rice, etc.). You should also be careful about your sugar intake through sauces, ketchup, packaged fruit and vegetable juices, soda, and energy drinks. Yes, if you want to lose weight, you should give up on all the high carb foods at least initially for a month.
Self-Motivation
Since Jennifer Hudson was the spokesperson for the Weight Watchers, many people thought she was getting paid to lose weight and had the money to afford a nutritionist and a trainer. But this is what she told Oprah Winfrey when asked about it. "It's all about self-motivation because, at the end of the day, you can have all the trainers and all the money in the world, but if you don't have the mindset, it's (weight loss) not possible." So, the bottom line is you have to be self-driven or draw inspiration from those who have lost weight. No one can do it for you. If you want to lose weight, eat right, workout, change your lifestyle. Start now!
Avoid Crash Diets
In 2011, Hudson told Self, "I used to deprive myself, thinking that was healthy." And even after all the starving, she gained weight instead of losing. Crash diets and fad diets do not work long-term. Moreover, these diets are harmful to your health, and you will only lose water weight. Therefore Jeniffer started concentrating more on eating healthy, completely tossed the idea of depriving herself of food in the name of "dieting", started eating meals every 3-4 hours, and learned to control the portion sizes.
Cook Meals At Home
One of the weight loss success mantras of Jennifer Hudson is that you should cook your meals at home. Cooking at home will prevent you from consuming all the extra calories that you find in bread, drinks, sauces and also you will be able to control the cooking time, eat organic food, and eat a variety of veggies, fruits, healthy fats, complex carbs, and protein. Use olive oil, rice bran oil, or cooking spray to cook your food. Avoid deep frying or cooking the food for too long as that tends to destroy the food value. Moreover, when you cook meals at home, you will be able to save money and learn a skill!
Take Help Of An Expert
Jennifer Hudson was not able to lose weight when she tried doing it all by herself. That's when she started following the Weight Watchers. So, if you are overweight and need to lose weight, take an expert's help. Talk to your doctor or a dietician to find out how much weight you should ideally lose if you have any medical condition that is causing you to gain weight, if you are on any medication that can hinder your weight loss and a host of other factors that affects weight loss. After your dietician has done a full assessment and given you a diet chart, adhere to it.
Burn The Calories
Jennifer told Oprah that apart from cooking the meals at home, she also worked out to keep herself fit and in shape. She loves playing basketball and that's what helps her burn the calories. Food is a source of energy for the body to perform various functions. When energy in the form of food is not used up, it gets stored as fat. Workout at least 3 hours a week initially. And then increase your hours and frequency of your exercise routine. Because losing weight initially is easier.
It becomes tougher to lose weight when you are near your ideal weight. You should also do a mix of cardio and weight training to shed fat and build lean muscle mass. If you like dancing, swimming, or playing a sport then take out time for these activities to burn the calories.
Eat Chocolate To Beat The Stress
Jennifer said that in order to calm herself down she eats chocolate. "I always have to have chocolate around – it's my cigarette." It is a known fact that stress can lead to weight gain and that chocolate helps stimulate the "feel good" hormone. So, firstly you should avoid stress if you want to lose weight. And you can have a piece of dark chocolate (80% or more cocoa) to calm yourself down. Eating chocolate will also eliminate the deprivation factor when you are on a diet.
 Mindful Eating
Jennifer is very particular about this one last point. She says, "I'm very conscious of what I put in my body." She loves to eat mindfully by consciously deciding what to eat, how much to eat, and how frequently to eat. You should also avoid eating in front of the TV in order to prevent yourself from being lured by the unhealthy food ads. Plus, when you are eating, looking at the food will give you a better idea of how much you have eaten. Avoid going to the junk food aisle in the supermarket and throw away all the junk food that you have in your kitchen.
Now that we know what keeps Jennifer Hudson in shape, let's find out some more interesting facts about her weight loss in the next section.
Why Did Jennifer Hudson Lose Weight?
 Jennifer Hudson was never bothered about her weight. However, during her pregnancy, she became more aware of her health and wanted to lose weight so that she can give her son care, love, and a healthy life.
Who Did Jennifer Hudson Train With To Lose Weight?
Jennifer Hudson trained with renowned celebrity fitness trainer, Harley Pasternak and started a healthier balanced diet that helped her stay healthy yet lose the unwanted weight after her son was born.
What Is Jennifer Hudson's Weight Now?
Jennifer lost 80 pounds and now she weighs 157 pounds. She dropped to size 6 from size 16 but has no intention of being a size 4 or size 0 as she likes being curvy and bodacious.
What Is Jennifer Hudson's Weight Loss Diet?
Jennifer follows a very simple routine. She cooks her own meal and avoids all kinds of junk food. To lose weight, you should eat lean protein, dietary fiber, and healthy fats. Jennifer also avoids skipping meals and doesn't follow any crash or fad diets.
How Did Jennifer Hudson Really Lose Weight So Fast?
Weight Watchers techniques, a disciplined lifestyle, and self-motivation were the key players in Jennifer Hudson's weight loss. In fact, many experts believe that you don't have to calculate calories to lose weight, just change your lifestyle and remove all the foods and let go off habits that promote weight gain.
 So basically, nothing magical happened here. She put her heart into her efforts, set her weight loss goals, sought help when needed, and finally got a body that got heads turning. Like Jennifer, you too are a powerful woman and can lose weight and inspire others to lose weight. And I don't have to tell you that obesity is the leading cause of lifestyle-related diseases and even death.
Wouldn't it be great if you can save not one but many lives? So, get up and chalk out a plan and take the necessary steps to start shedding the fat. The earlier, the better. Good luck!
The following two tabs change content below.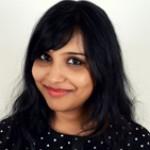 Latest posts by Charushila Biswas (see all)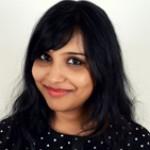 Charushila Biswas
Charushila Biswas is a Senior Content Writer and an ISSA Certified Fitness Nutritionist. She is an alumni of VIT University, Vellore and has worked on transgenic wheat as a part of her Masters dissertation from NRCPB (IARI), New Delhi. After completing her Masters, she developed a passion for nutrition and fitness, which are closely related to human psychology. And that prompted her to author a review article in 2015. She has written over 200 articles on Fitness and Nutrition. In her leisure time, Charushila loves to cook and enjoys mobile photography.