3 Jennifer Lopez Tattoos You Can Try
Take tattoo inspiration from the worldwide icon who sets hearts ablaze!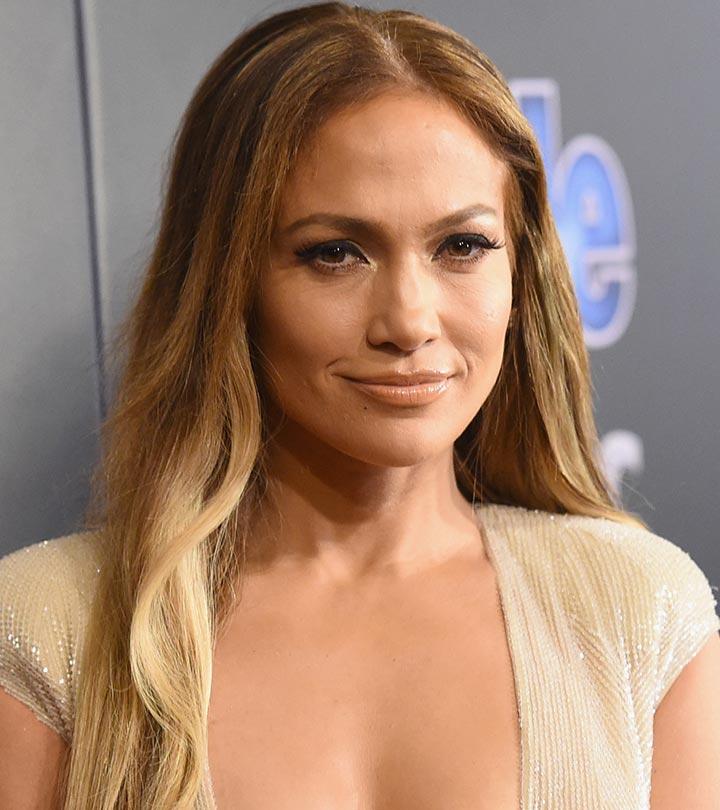 Jennifer Lopez tattoos are quite popular, and many women seek inspiration from them before taking the plunge and getting inked. Lopez, the multi-talented pop culture celebrity, has always reveled in displaying her vibrant and fearless personality, whether through her performances or the numerous elegant and beautifully created permanent tattoos adorning her body. This actress, singer, and dancer, who has never shied away from the spotlight, makes a solid and impactful fashion statement with her fantastic physique and hard-to-ignore body art. Yet, despite wearing bold tattoos on her body, JLo is as feminine and appealing as ever, dazzling her way into social circles and award shows. Scroll down to check out her tattoos!
Exciting Jennifer Lopez Tattoos:
The proud owner of her own clothing and perfume range, JLo has three large tattoos sprawled across her chest, shoulder and back. The paparazzi and celebrity watchers have spotted the word 'Lideres' inked in bold colors across her collarbone. Harder to miss was the enormous Dragon tattoo across her svelte back. Both tattoos however, were temporary, inked on her body for her new music video release, 'Follow The Leader', with famous Puerto Rican Reggae duo Wisen and Yandel. The Jennifer Lopez dolphin tattoo on her right shoulder is a subtle, less obvious and elegant tattoo too. The artiste has however, been criticized for the bold body art she sports, with celebrity watchers attacking her for the lack of finesse in her designs. Calling it bold, brash and unwomanly, the actress has faced scathing remarks and flak for her latest fashion faux pas.
The tattoos however are her personal expression and do have a symbolic meaning, lending artistic gravitas to her new music video. Dragons represent divine entities in many cultures. Celeb circuits believe that the tattoo on Jennifer's back symbolizes the 'Creator of Life', or the 'Divine Feminine Form'. It is this form that remains unrivalled in the universe, from which all creation was birthed. Dragons also symbolize fluidity, grace and a fierce independence despite a gentle, flowing form. Given her fantastic physique, JLo's dragon tattoo wraps well around her back, with a fluid design that embraces the contours of her body, adding to her svelte look! A dragon represents many things, from strength to power, independence to courage, grace and beauty; all the traits one can clearly identify in this multi-talented versatile actress.


Quick Tip
Dragons symbolize power and strength in Asian cultures. In Chinese culture, they also symbolize spring, warmth, and kindness. Depending on your taste, you may go for tribal, colorful, or Asian designs.
While there is a raging, ongoing debate on the meaning of the Dragon tattoo, sources reveal that the body art form also symbolizes balance and magic, encouraging the bearer to tap into the inner, psychic nature and experience a new world of wonder, miracles and mysteries.
Experts on art and culture peg the Dragon as a symbol of good fortune as believed in Chinese culture, as this mythical creature is one of the four creatures in the ancient world's directions representing luck, fortitude and a new beginning. Master of the four elements of the Universe – Earth, Fire, Wind and Water, this creature is the embodiment of primordial power, encouraging the wearer to experience raw passion and inner fire! The dolphin tattoo on her right shoulder represents intelligence, harmony, friendship, fortune, freedom, prosperity, power and peace. Pirate lore serenades the dolphin as a symbol of protection and freedom!
"Lideres" signifies a leader, one who delivers others from darkness to light, bearer of wisdom, warrior of truth and justice! While the significance of these tattoos is open to discussion there is no denying that Jennifer Lopez personifies these qualities. In her quest for truth and success she is a strong, courageous, independent, graceful and beautiful woman, a leader in her own right and a powerful figure in the pop culture world!

Trivia
The singer got the word "lideres," meaning "leader" in Spanish, inked temporarily on her collarbone for shooting her 2012 song "Follow The Leader." It created quite a stir at that time.
So, now you have it – a collection of the most famous Jennifer Lopez tattoos you probably did not realize you desired until just now. If you are not already a follower, these tattoos and their meanings will persuade you to join the club. And the good thing is that you do not have to be a Lopez fan to acquire these tattoos. They are adaptable and can mean whatever you choose. In addition, II recommend putting personality, artistry, and creativity in the tattoos to make them more your own style rather than Lopez's. Lopez may be your model, but you are tattooing your own skin in the end.
Frequently Asked Questions
What is the most recent tattoo Jennifer Lopez has gotten?
JLo revealed her latest body ink to mark the first Valentine's Day with her husband Ben Affleck in a selfie posted on social media. The infinity tattoo features "Jennifer" and "Ben" inked into the loop with an arrow running through it and is located right above her ribcage. She posted a picture of Ben's complementary tattoo as well.
What is the largest tattoo Jennifer Lopez has?
The dragon tattoo could have been the largest tattoo donned by JLo. However, it was a fake tattoo for promoting her music video, "Follow the Leader."
Does Jennifer Lopez have any tattoos that honor her children?
There are no reports of any tattoos inked by Jennifer Lopez to honor her children.
Jennifer Lopez and Ben Affleck have made headlines with their matching tattoos. Check out this video to see the couple's debut ink and find out its meaning.
The following two tabs change content below.