It's Out! Here's How Jessica Simpson Lost 60 Pounds – Diet And Exercise Plan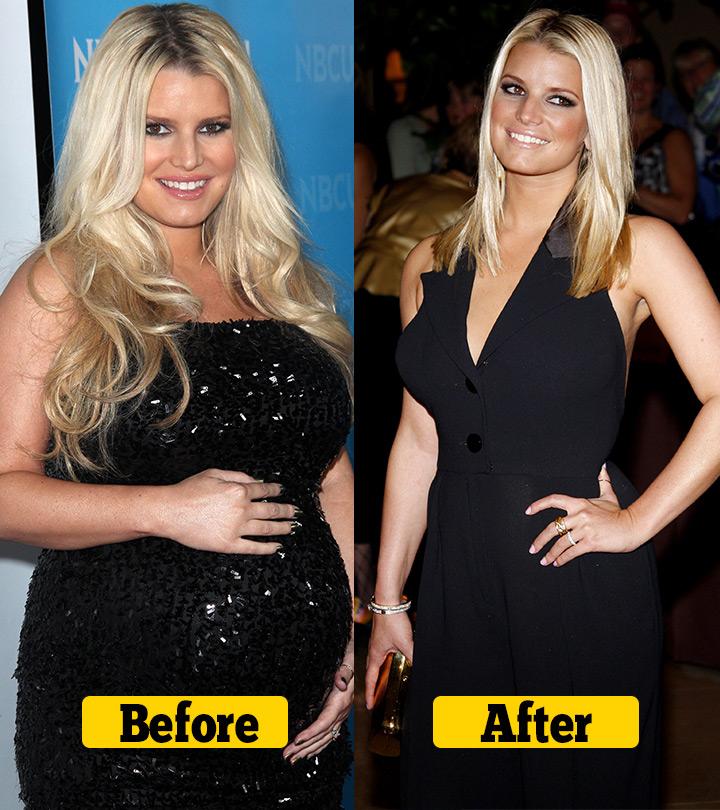 One word – ravishing. That's Jessica Simpson. I do not say this because she lost 60 pounds. It's because this stunning beautiful singer/actress understands that women come in all shapes and sizes, and nothing is more attractive than a woman comfortable in her own skin. A proud mom of two, Jessica had gained weight during her second pregnancy. She was unhappy with her unhealthy lifestyle and was losing confidence. That's when she decided to do something about it. Today, I am going to reveal how Jessica Simpson lost 60 pounds, her weight loss diet, exercise, and lifestyle that makes her look 20 at 37. Let's begin!
Why Did Jessica Simpson Decide To Lose Weight?
Deciding and staying committed to lose weight is tough. I am sure many of you know that. And for many women with a specific body type, it is really easy to gain weight and very tough to lose the flab.
Jessica Simpson gained weight as her metabolism started slowing down due to aging, stress, and an unhealthy lifestyle. She also gained a lot of weight during her pregnancy. It was then that she wanted to change the way she felt about her body. She wanted to get back in shape, be fit and agile, and, most of all, love herself. In the meantime, wedding bells started ringing. The event acted as a deadline, keeping her motivated and focused towards achieving her target weight. Now, let's take a look at Jessica Simpson's weight loss diet.
Jessica Simpson's Weight Loss Diet
Jessica Simpson chose a diet that she would be able to maintain to sustain the weight loss. Her trainer, Michael Alexander, said that when Jessica was getting ready for the shooting of The Dukes of Hazzard (2005), he designed a diet that he termed the "Don't Eat Crap Diet." Jessica Simpson followed the following diets for The Dukes Of Hazzard (2005). 
Low Carb and High Protein Diet
South Beach Diet
[ Read: Low Carb Diet Plan ]
She also used Weight Watchers to keep a check on her weight watchers points, consumed a lot of veggies and lean protein, and had cheat snacks occasionally.
In an interview, Jessica Simpson said, "When I found out I got the role, I went straight to the gym. Any character that has a pair of shorts named after her, you've gotta at least try to make the shorts look as good as you possibly can. I can't deprive myself of things because then I obsess about it and I end up eating. I watched my diet and was in the gym to walk proud. My body is definitely an accomplishment."
When Jessica gained a lot of flab post-childbirth, she and her current trainer Harley Pasternak decided to stick to the weight loss program that had worked for her in the past. Harley Pasternak said, "Perhaps the biggest story this year in Hollywood bodies was Jessica's post-baby transformation. With the help of weight watchers point based nutrition plan and three to four sessions a week with me, Jessica shed all her baby weight."
Apart from following weight watchers, Jessica Simpson also followed the Five Factor Diet. Jessica makes sure that she eats 5 meals a day, mostly cooked at home, with not more than 5 ingredients, which take about 5 minutes to cook. Her trainer also got her into the habit of drinking smoothies, which keeps her hunger pangs away and provides the required nutrition. She mostly follows recipes from Pasternak's book, "The Body Reset Diet Cookbook" and consumes the following.
Sugar-free beverages
Lean protein (fish, chicken breast, mushroom, etc.)
Healthy fat (olive oil, clarified butter, etc.)
Low GI carbs
Fiber-rich whole foods
Fruit and vegetable smoothies
Healthy nuts (walnut, pistachio, and almonds)
Jessica also says that removing a few foods from her diet helped her lose a lot of weight. Here's what she avoids.
[ Read: 51 Ways To Start Losing Weight NOW ]
Foods Jessica Simpson Avoids 
High-Calorie "Starstruck" Drinks 
Caffeine, sugar, cream, and salt contributed to Jessica Simpson's weight gain. These drinks cause an instant spike in your glucose and insulin levels. So, when she started out on her weight loss journey, she knew she had to give up being "starstruck".  Instead of going to the local coffee shop, she started preparing delicious smoothies at home with fruits, nuts, and green tea.
Generally, whole grain bread is considered healthy, but not for those who are gluten sensitive. It can cause inflammation, and when your body is in a state of inflammation for a longer duration, metabolism slows down and causes inflammation-induced weight gain. Jessica Simpson is gluten sensitive and removing it from her diet helped her a lot. Instead of whole bread, she had avocado, eggs, sausages, grilled chicken, fish, and turkey.
Nut butters like peanut butter and sunflower seed butter are yummy but loaded with calories. Two tablespoons of peanut butter contain 188 calories, and you can easily consume four tablespoons of it. This can make weight loss really difficult. So, Jessica replaced peanut butter with PB2 powdered peanut butter and low-calorie arctic zero peanut butter ice cream.
Jessica confessed that she is not a perfect dieter and takes the liberty to cheat if she has earned it. She said, "It seems that a couple of cocoa rich hits each week may have some health benefits." That's because chocolate is rich in flavonoids that help reduce the risk of cardiovascular disease. Here is what Jessica's diet includes:
Terrific Tuna Melt
Blueberry Oatmeal Pancakes
French Toast With Ricotta
Baked Apple/Pear Delight
Chocolate Mousse
Lite Avocado Dip
Protein Packed Fruit Salad
Vegetarian Lasagna
Pita Pocket Snack
Healthy Hot Chocolate
Now, let's talk about Jessica Simpson's workout routine.
Jessica Simpson Workout Routine
Jessica Simpson works out with her trainer Harley Pasternak and includes cardio and strength training in her routine. Here's a peek into her workout regimen.
Warm-up
Cardio (20 mins) – Walking on the treadmill, rope jumping, high knees, etc.
Strength Training (30-45 mins; 4 sets of 20 reps) – Single arm dumbbell rows, bench press, lat pulldown, tricep dips, deadlifts, dumbbell lunges, double crunches, tricep extension, squats, bicep curls, shoulder press, dumbbell lateral flexions, mountain climbers, plank,
Cool down
It is clear that Jessica Simpson follows a diet that works for her and an effective workout routine. This, in turn, has changed her lifestyle. Her workout and diet may not work for you because your body type, medical history, age, height, etc. are different. But following a healthy lifestyle is something that anyone can do. Here's how to improve your lifestyle.
Lifestyle Changes For Weight Loss
Avoid sleeping with your mobile phone and waking up to notifications.
Read a book before sleeping.
Write down your weight loss goals and give yourself a deadline.
Consume veggies, fruits, lean protein, healthy fats, etc.
Avoid processed junk food.
Make a special request to the chef if you are eating out.
Avoid alcohol.
Sleep 7-8 hours.
Workout at least 3-5 hours a week.
Keep yourself busy by developing new skills.
Appreciate how your body transforms.
Have a cheat day every week.
Practice yoga and meditation.
Do not follow someone else's diet or workout routine blindly.
Talk to your doctor before taking any supplement.
The Jessica Simpson weight loss story is inspirational, especially because she did not resort to fad diets for quick weight loss. Losing weight at a slower pace gives you the time to get used to a better and healthy lifestyle. You will focus on what's important – and that's being fit. So, get going and be fabulous, no matter what size you are. Cheers!
Recommended Articles:
The following two tabs change content below.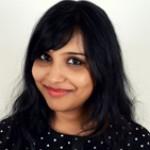 Latest posts by Charushila Biswas (see all)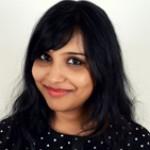 Charushila Biswas
Charushila Biswas is a Senior Content Writer and an ISSA Certified Specialist in Fitness & Nutrition. She is an alumni of VIT University, Vellore and has worked on transgenic wheat as a part of her Masters dissertation from NRCPB (IARI), New Delhi. After completing her Masters, she developed a passion for nutrition and fitness, which are closely related to human psychology. This prompted her to author a review article in 2015. She has written over 200 articles on Fitness and Nutrition. In her leisure time, Charushila loves to cook and enjoys mobile photography.