Karma Yoga – What Is It and What Are Its Benefits?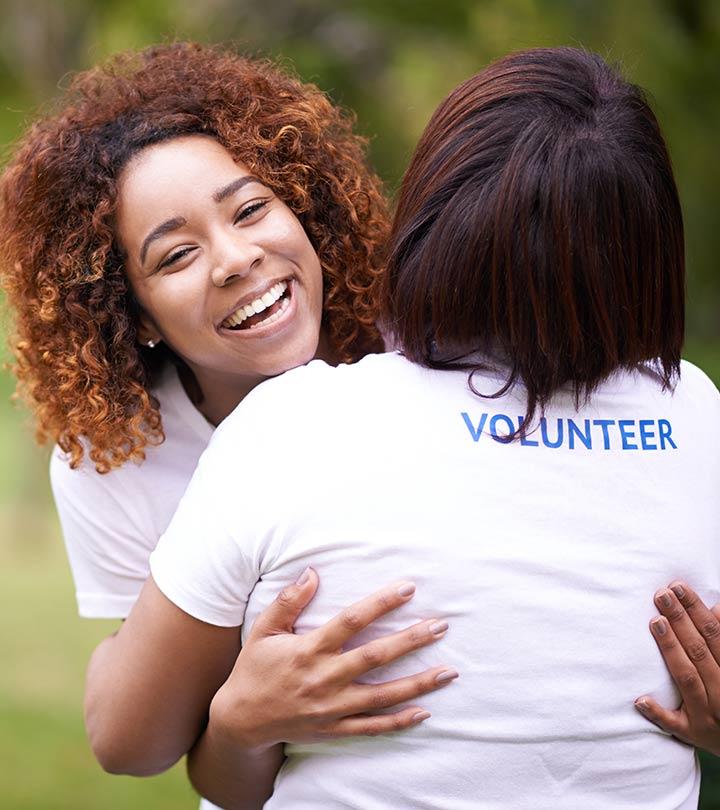 What is prayer? The answer to that differs from person to person. But, one aspect binding us all is the pure joy of involving ourselves in some work and losing track of time. And, in the process, if what you do is helping others, even better. Now, coming to the point, if you want to attain moksha, leaving everything and becoming a monk is not the only option. There are other ways to do so, by staying right where you are among the hub of people and activity – through Karma Yoga. Read on to find out everything you need to know about Karma Yoga and how to imbibe it in your life.
What Is Karma Yoga?
Back in the day, when Arjuna was hesitant to go ahead with the Kurukshetra war, Krishna counseled him regarding right and wrong, the purpose of life, dharma, and karma. These teachings are known as the Bhagavad Gita, now compiled in various forms and languages. Karma Yoga is one among the different lessons imparted to Arjuna by Krishna to convince him to take part in the war.
In simple terms, Karma Yoga is work done well without any expectations. 'Karma' means action and 'yoga' is to know oneself. The word 'Karma Yoga', therefore, means knowing yourself through work. It is an unselfish action considered as prayer. This kind of work is a means to attain moksha. It must be done with dedication, love, and care, without expecting any fruits of labor. You must do it only for the pure joy of it and an intention to help others.
To follow this path and become a Karma Yogi, understand the principles of Karma Yoga mentioned below.
The Karma Yoga Principles
1. Think Well
Having the right attitude towards work makes all the difference. Karma Yoga requires you to have a loving and caring attitude while carrying out your work. Consider work as worship, and remember that how you do the job does not matter, but the attitude with which you carry it is what counts more. Try to consciously avoid negative qualities like aggression, fear, and jealousy and imbibe positive qualities like discipline and patience.
2. Have Pure Motives
When you take up something, what matters most is the reason you took it up. Avoid thinking of the benefits the work will reap and go ahead only with the pure intention of doing it well and right. Do not weigh the work you do and expect a fitting reward for it. Be selfless in your service.
3. Be Duty Bound
Do what you are required to do. Perform your duties well, with interest and enthusiasm. Do not shun them as that is not right. Find your inner balance and save your energy for the needful. Getting work done well is important, so focus only on that. Be positive and learn from the lessons life throws at you.
4. Give Your Best
When you are doing something, give it your all. Bring forth the best of your abilities and utilize them in the activities you do. If you realize you can be better, try to incorporate that in your work. Do not hold yourself back because of fear, the effort required, or you are scared of the criticism it will generate. Do not be concerned with who is watching you. Regardless of whether anybody is watching you or not, give your best. Reap maximum positivity from the work you do and minimize negativity.
5. Forgo The Results
Work for the sake of it without thinking of the effects it will reap. Do not be bothered with the results, whether they are good or bad. What is important is how well you perform the task and your dedication towards it. Remember, no job is superior to another. All work is same, and doing it with complete focus is greater than the results it will reap. Realize that you are a mere instrument to get the work done. And, most importantly, do not be attached to your job. You should be able to give it up easily when needed.
6. Serve All
Treat others how you want to be treated. Love the people around you and be accommodative of them. Interact with them and understand their thoughts and ideas without judging them. Realize that all of us are one and part of the same universe. A universal energy binds us all. Be humble. Adjust and adapt to situations without being averse to change. Take care not to fall prey to power, fame, and praise.
7. Be Disciplined
Every job you do needs a particular skill set. Recognize that and imbibe those qualities. The qualities could be the focus, physical and mental capabilities, experience, emotional range, etc. With each job, the requirement of each of these qualities varies. And, each task definitely teaches you something and adds to your knowledge. Do the job you have got well and learn something from it.
Benefits Of Karma Yoga
Karma Yoga purifies your heart
It makes negative feelings like ego, hatred, and jealousy disappear
It will inculcate good qualities like love, humility, and tolerance
This path will make you look at life in a broader and more liberal manner
It will help you forgo selfishness
Karma Yoga will make you service oriented and feel one with everybody
It will make you aware of yourself and feel bliss
It will develop your inner spiritual strength and power
Now, that we know what Karma Yoga entails, let's look at some commonly asked questions regarding it.
Frequently Asked Questions
How is Karma Yoga incorporated in spirituality?
Since Karma Yoga is a selfless practice, service to the community, taking care of one's needs, and helping others are considered as spiritual practices.
Can one choose what they want to do in Karma Yoga?
Karma Yoga believes that you should do what needs to be done, even if it is something you haven't done before. Learning on the job and enjoying it is the Karma Yoga way.
What kind of service does a Karma Yogi have to do?
A Karma Yogi, depending on her capabilities, can do any kind of service that is required and needed at that moment.
Meaning to help others in this selfish world is an achievement in itself. Karma Yoga is the right guide that will assist you with your cause in a selfless and harmonious manner. If each of us did this, the world would become a better place. So, go ahead, understand the concept of Karma Yoga and imbibe it.
Recommended Articles
The following two tabs change content below.