Katy Perry's 10 Popular Tattoos And Their Meanings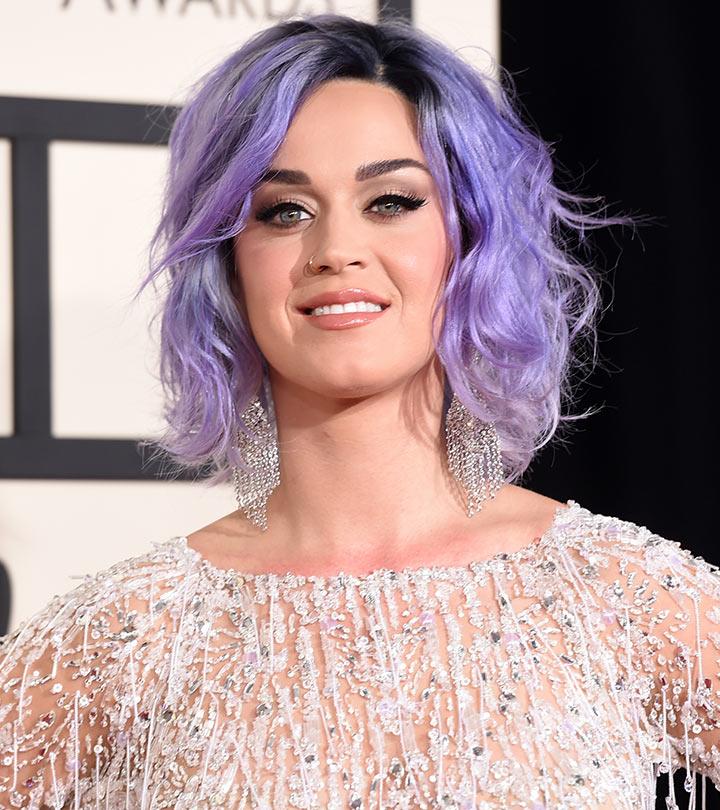 Katy Perry is one of the finest and most popular American singers and songwriters. Apart from her hard-hitting songs, the singer is also very well known for her tattoos.
Katy gets a new tattoo every now and then to celebrate the success of her albums and tours. In fact, she pays her favorite tattoo artist, Bang Bang, to join her during her tours so that her crew can also get similar tattoos.
Katy generally prefers pleasant and cute tattoos, but she also has some deep and intricate ones. If you love following her style, here are all her tattoos you should know about.
Top 10 Katy Perry's Tattoos And Their Meanings
1. "Jesus" On Her Wrist
Katy got the Jesus tattoo in 2001 when she released her gospel album. It's her oldest tattoo. Katy belongs to a very religious family, and this tattoo reminds her of her upbringing and her love for the guitar. She shared the picture of this tattoo on Instagram with a caption, "My brokenness + God's divinity = my wholeness." She says that she is not a Christian or a Buddhist or Hindu but still feels connected to God. She has admitted that this tattoo reminds her of her roots and beginnings.
2. A "Strawberry Tattoo" On Her Ankle
Katy Perry got the strawberry tattoo in 2009 to celebrate the success of her album One of the Boys. She has flaunted her love for strawberries by using strawberry inspired props and costumes in her shows. Katy used inflatable strawberries as stage props throughout the 'Hello Katy' world tour, with colorful fruit motifs on her costume and accessories. Both strawberries and peppermint reflect her enthusiastic persona, signifying the success of her tour albums.
3. Sanskrit Tattoo On Her Arm
In 2010, Katy got 'Anuugacchati Pravaha' inked, which means go with the flow. She and her then-fiancé Russell Brand got this tattoo on their right arm together. The tattoo is in Sanskrit, an ancient Indian language. She got this tattoo when they were vacationing in India, and Russell proposed to her.
4. Peppermint Tattoo On Her Ankle
Katy got the smiling peppermint tattoo on her right ankle to complement her strawberry tattoo. She got this tattoo for the album Teenage Dream. She also wore peppermint-inspired outfits for her California Dreams tour. It is believed that some of her crew members also got the same tattoo.
5. Lotus Flower On Her Wrist
In 2012, Katty got a tiny lotus tattoo on her right wrist. She has never spoken about this tattoo and has also never shared any pictures of this tattoo on Twitter (like she has for other tattoos). We can only speculate that as the lotus tattoo symbolizes the expansion of the soul, purity, and awakening, Katy got this tattoo for a new beginning after her divorce with Russell Brand. This tattoo clearly signifies her valor and ability to rise above the difficult situation.
6. Cherry Blossom Tattoo On Her Ankle
Cherry blossom tattoos are very common and symbolize beauty and living in the present. This Japanese tattoo reflects the temporariness of life. Katy got this tattoo on her right ankle in 2013. Katy's now ex-boyfriend John Mayer also has a similar tattoo.
7. Hello Kitty's Face On Her Finger
Katy's got this cute little Hello Kitty's head tattooed on the side of her right middle finger. Katy got this tattoo on 30th October, which happens to be the first day of the Hello Kitty Concert and also Hello Kitty's 40th anniversary.
8. Super Bowl Number On Her Finger
The Roman numeral XLIX on Katy's finger represents the number 49 and her appearance at the halftime show at Super Bowl XLIX. During this event, she performed to a medley of her famous songs and also introduced the "Left Shark" dancer to the world. She got this tattoo a few hours after the completion of the event to reflect her career milestones and celebrations.
9. Prism Tattoo On Her Left Ankle
Katy has a vibrant and pleasant image, and the prism tattoo on her left ankle symbolizes her personality. The Prismatic world tour lasted almost a year. Katy got this little prism tattoo with bright rainbow colors to celebrate the successful completion of the tour in 2015. The tattoo was designed by tattoo artist Keith McCurdy or 'Bang Bang.' She pays the tattoo artist to join her during her tours, and almost her entire crew gets tattooed by him.
10. Eye Tattoo On Her Wrist
In 2017, Katy got this eye tattoo to wind up "Witness: The Tour." This tattoo is quite unique and different from other tattoos she has got. Most of her tattoos are generally colorful and pleasant, while this tattoo is quite intricate and meaningful. The tattoo appears to be an eye with a teardrop, but at the same time, it also looks like a spaceship and Saturn. She shared the picture of this tattoo on Instagram with a caption, "The planet in the middle is Saturn as this journey has taught me many lessons with a few tears along the way, BUT I am happy to report a sense of real resilience as we wrap. I share this insignia with 45 other tour mates and moreover an incredible year of memories with over 100 beautiful & kind humans and a numerous amount of gracious attendees."
Katy Perry is a fantastic singer and an enchanting persona. She has chosen her body art with care, reflecting the many facets of her personality through subtle yet hugely significant tattoos.
That was our round-up of Katy Perry's tattoos and their meanings. Which one did you like best? Let us know in the comments section below.
The following two tabs change content below.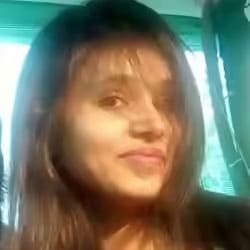 Jyotsana Rao is an engineering graduate from NIT, Nagpur, who discovered her love for writing during her undergraduate days. She is passionate about writing about everything related to beauty - makeup, fashion, hairstyles, skin care, or hair care. When this social media junkie isn't stalking the world of fashion and glamour, she loves spending her time traveling.