3 Most Popular Katy Perry's Tattoos And Their Meanings
Katy Perry, known in social circuits for her sunny disposition and a fun side, has a number of tattoos to reflect the delightful side of her personality. An enormously talented songstress, she has released a host of chart-busting music albums, placing her among the most popular female artists in the industry. Aside from her talent and engaging personality, the singer is also known for her humility and grace, qualities that have been reflected in her tattoos. Katy Perry has been inked in a number of spots, but each tattoo is subtle, elegant and deeply meaningful in her life. Given that her body art is discreet, it is not always possible to spot them in Award shows and Music Premieres.
Katy Perry Tattoos
Let us have a glimpse at the best Katty Perry tattoos with their meanings:
1. Lotus Tattoo on Wrist:
The easiest tattoo to spot on the award winning singer is the small and elegant Lotus Flower tattoo on her right wrist, symbolizing a new beginning, following her painful separation from comedian Russell Brand. The Lotus is revered in many cultures for its beauty and symbolizes the courage and fortitude to rise above a difficult situation.
2. Peppermint Swirl & Strawberry Tattoo:
Exploring the naughty, trendy and fun side of the singer is the funky Peppermint Swirl tattoo, inked on her right ankle following the famous 'California Dreams Tour' in 2011. According to rumors doing the rounds, several other members of the tour also got the same peppermint design inked on their bodies. Sources reveal that the singer had the tattoo inked to match the Strawberry tattoo on her other ankle. The Strawberry tattoo was etched after the 'Hello Katy' tour. The strawberry represents the album cycle One Of The Boys, while the peppermint represents her candy-themed Teenage Dream album cycle as well as the California Dreams Tour. In an interesting observation, the album cover has 'Teenage Dream' written in a fun and colorful peppermint font. Adding to the tableau are the peppermint stage outfits that she had on while the peppermint design was being inked on her body.
The strawberry tattoo was etched on her left ankle to commemorate the success of her hit album 'One Of The Boys'. In her unique flamboyant style, the songstress used inflatable strawberries as a stage prop throughout the 'Hello Katy' world tour, with colorful fruit motifs on her costume and accessories. Both strawberries and peppermint reflect her enthusiastic persona, signifying the success of her tour albums.
[ Read: Sanskrit Tattoo ]
The artiste has been inked in a number of places, fuelling speculation about her so called 'obsession' for body art. One of the most spoken of in this list is the katy perry tattoo in sanskrit. A Sanskrit tattoo on her right arm – Anuugacchati Pravaha, signifies a temperament – 'Go with the flow'. This can also be interpreted as one must be pliable and adaptive to live a full life and contribute to its beauty. This tattoo holds special significance to the singer, a tribute to the warm memory she has of India. Her now-former husband, Russel Brand proposed to the singer while they were on a vacation in Jaipur, India in December 2009. The couple later got married in October 2010 in India, in a Hindu ceremony with Sanskrit prayers.
[ Read: Beyonce Tattoos ]
3. Katy Pery Jesus Tattoo:
The singer has a fourth tattoo inked on her wrist. This one is her oldest, and is of tremendous significance in her life, as it links the singer to her profound religious beliefs. The artiste was once a gospel singer and her first album, released under her real name, Katy Hudson featured Christian music. It was during this phase in her life that the artiste got here first Jesus tattoo on her left wrist, the year she turned eighteen. Katy Perry holds this tattoo dear, as it is a reminder of her roots and family, her beautiful beginning and unwavering support throughout her career and personal hardships.
[ Read: Jesus Tattoos ]
A fantastic singer and an enchanting persona, Katy Perry has chosen her body art with care, reflecting the many facets of her personality through subtle yet hugely significant tattoos.
Celebrities can be an easy influence, give your tattoo idea sufficient time before you fix on it.
The following two tabs change content below.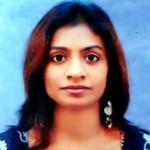 Latest posts by Maanasi Radhakrishnan (see all)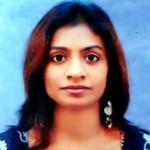 Maanasi Radhakrishnan
I have been an ardent book lover since childhood. I have always had a penchant to writing, and enjoy simplifying the most complex of ho-hum subjects and making them interesting reads!When not writing, I also enjoy travelling, and particularly wish to trot the globe someday!