Kelly Ripa Skin Care Routine Products On Amazon
Discover the secrets to this celebrity's gorgeous and youthful skin and try it yourself!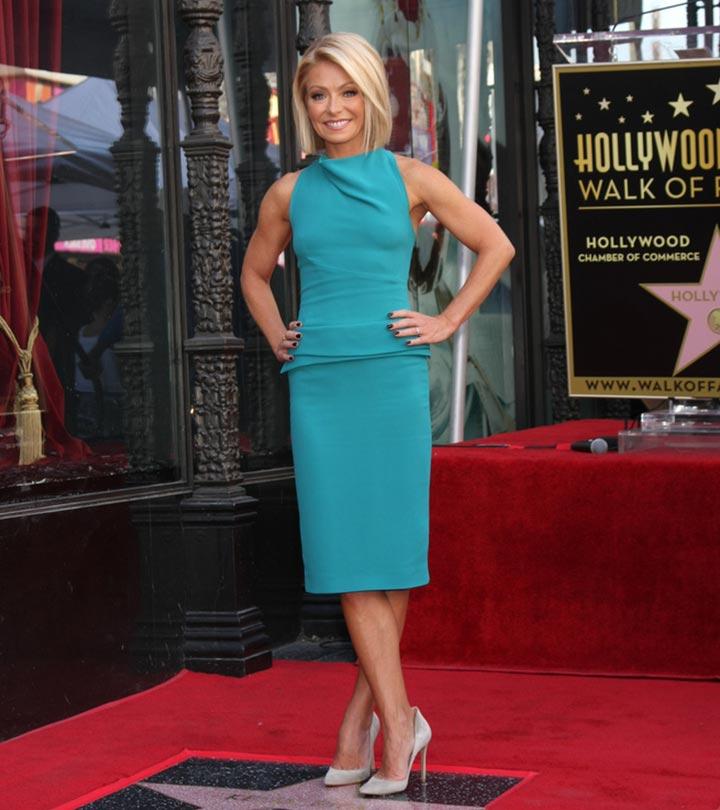 Kelly Ripa, the famous American talk show host, wears many hats. She is a producer, dancer, fashionista, and whatnot! She recently stunned her fans with her youthful and glowing skin, which she claims to have received from all those beauty products she has been using for years now. If you are wondering how to maintain such youthful radiance like Kelly Ripa, you have landed on the right page.
We have curated a list of 5 skincare products that she uses to keep her skin ever-glowing and healthy. All these products are now available on Amazon and ready to be delivered to your doorstep. Keep reading to learn what these products are!
Skin Care Products Kelly Ripa Uses
The Dove Beauty Bar nourishes the skin by supplying a sufficient amount of moisturizer. It is blended with the goodness of mild cleansers and ¼ moisturizing milk to intensely hydrate dry skin. This soap washes away bacteria and locks in moisture to reveal smooth, soft, and radiant skin with every use.
It offers rich hydration to help maintain the skin's natural barrier, making it an ideal choice even for sensitive skin. This dermatologically recommended beauty bar is gentle and prevents roughness by replenishing nutrients. It is infused with shea butter to keep your skin nourished and has a subtle lavender fragrance.
Key Ingredients: Shea butter and ¼ moisturizing milk
Pros
Suits all skin types
Dermatologically recommended
Gentle
Suitable for daily use
Can be used on the face and body
Mildly scented
Cons
Price at the time of publication: $17.18
This face massager from Yeamon is a two-in-one device with two types of massagers. The 3D roller massager has two rollers with a diamond-shaped cut and a unique V shape design to glide through the curves of the facial skin. It helps fade dark circles and prevents wrinkles to make the skin look healthy and youthful.
The T-shaped electric massager produces 6000 vibrations per minute to tighten the skin. The waterproof and 360-degree rotating massagers help activate the blood flow to increase metabolism and promote healthy skin. They can be used on any body part from any angle of your choice. This battery-driven massager features manual On/Off switch controls and stable performance to meet all your needs. For a more detailed review of this product, here's a video.
Pros
Portable
Easy to use
Includes storage bag
Rechargeable
Value for money
Cons
Price at the time of publication: $19.99
The Anthelios Light Fluid Sunscreen from La Roche-Posay has a lightweight and quick-absorbing formula that offers a matte and residue-free finish to the skin. This broad-spectrum SPF60 sunscreen prevents sun damage and provides up to 80 minutes of water resistance. Its potent Cell-Ox Shield Technology contains UV filters and powerful antioxidants to combat free radicals and reduce the risk of cancer due to UV exposure. Know more about this product in this video.
Key Ingredients: Broad-spectrum UV filters, Senna alta extract, and La Roche-Posay Thermal Spring Water
Pros
Non-greasy
Lightweight
Suits all skin types
Dermatologically tested
Allergy-tested
Non-comedogenic
Non-whitening
Fragrance-free
Paraben-free
Oxybenzone-free
Cons
Price at the time of publication: $30.99
The Absolute Anti Aging Face Oil from Uma Oils has an ultra-luxurious formula infused with a rich botanical blend to protect your skin from damage and premature aging. It contains frankincense essential oil to replenish the skin and juniper berry essential oil to prevent the damage caused by age and environmental aggressors. It also contains sandalwood essential oil to soften and brighten the skin and pomegranate oil that keeps it firm and rejuvenated. Learn more about this product in this video.
Key Ingredients: Pomegranate seed oil, Frankincense essential oil, Juniper berry essential oil, and Sandalwood essential oil
Pros
Quickly absorbed
Pleasant fragrance
Lightweight
No residue
Vegan
Gluten-free
Cons
Price at the time of publication: $175
The Body Detox Skin Brush from ELEMIS consists of natural cactus bristles, ideal for dry body brushing. These firm bristles enhance metabolism to improve blood circulation and eliminate dead skin cells via detoxification of the skin. They are therapeutic and improve skin tone and texture, reduce cellulite, and keep the skin soft and fresh.
Pros
Easy to hold
Lightweight
Includes a hanging strap
Natural bristles
Cons
Price at the time of publication: $36
Buying Kelly Ripa's skin care products can feel quite tricky at times. There are so many brands and lots of skin care products for sale, that it is hard to know what should be in your shopping cart first. To make things easier, we have decided to create a list of some of the top things you should look for and consider when buying your favorite Kelly Ripa skincare routine products.
What To Consider When Buying Kelly Ripa Skin Care Routine Products On Amazon
1. Lightweight & Non-greasy: The very first essential when buying Kelly Ripa skin care products is to look for lightweight products that gently absorb into the skin without clogging the pores. Lightweight cosmetics are ideal under makeup, it hydrates the skin and spreads easily.
2. SPF & Antiaging: Always look for a moisturizer with SPF since it protects your skin from UV rays and pollutants. Using SPF every day minimizes the appearance of fine lines, wrinkles, and other signs of aging and is recommended for all skin types.
3. Easy to hold: You will want to be able to hold your skin care products comfortably when you are using them. This is why you should always go for products that are easy to grip with your hands and preferably with a cap that will keep the product fresh until it is time to use it.
4. Inexpensive: Never compromise on quality when buying Kelly Ripa skin care products, but remember – expensive does not always mean good. There are lots of good brands that have products listed at affordable prices that you can use every day without breaking the bank!
5. Portable: Kelly Ripa skin care products should always be easy to carry with you wherever you go. This is why you should go for products that are lightweight and small enough so that they can fit in your bag or even your pocket! This way, you will be able to use your skin care products whenever and wherever you want.
6. Easy application: A great skin care product is easy to apply properly. Especially when it comes to moisturizers, some brands make it difficult for consumers to understand how much they should use in each application and how often. Always go for brands that make it easy for consumers to understand how they should use their products, just like Kelly Ripa does with hers!
Infographic: Kelly Ripa's Skin Care Trivia
Kelly Ripa is an epitome of beauty and talent. This popular talk show host dons multiple hats and is an active supporter of various causes. She is a devoted mother, partner, and producer and takes self-care very seriously.
Unlike most, she has openly talked about her various invasive skin care procedures and botox on public platforms. Here's a sneak peek into the unbound energy and grace that is Kelly Ripa. Check it out!
You can buy products that Kelly Ripa uses as a part of her extensive skincare routine online! If you want to achieve youthful skin like the American actress and talk show host, all you need is to add certain products to your online carts. From face massagers to sunscreens and soap bars, Kelly Ripa's regime comprises many products that can offer you a flawless skin texture. Lightweight and non-greasy, these products might help you correct fine lines and patches in your skin while rejuvenating the skin cells. However, you should avoid products that can stain your clothes.
Why Trust StyleCraze?
Shiboli Chakraborti, the wordsmith behind this article, is a certified skin care coach with a deep knowledge of how to improve your skin health and keep it looking youthful and radiant. In this article, the author discusses all the products Kelly Ripa uses to make her skin smooth, glowing, and healthy. The author has taken the trouble of investigating and researching each of these products and their reviews on various platforms. These products were mentioned on the list because of their key ingredients, skin care benefits, texture and consistency, value for money, and more.
Recommended Articles
The following two tabs change content below.