Top 10 Kerastase Shampoos Available In India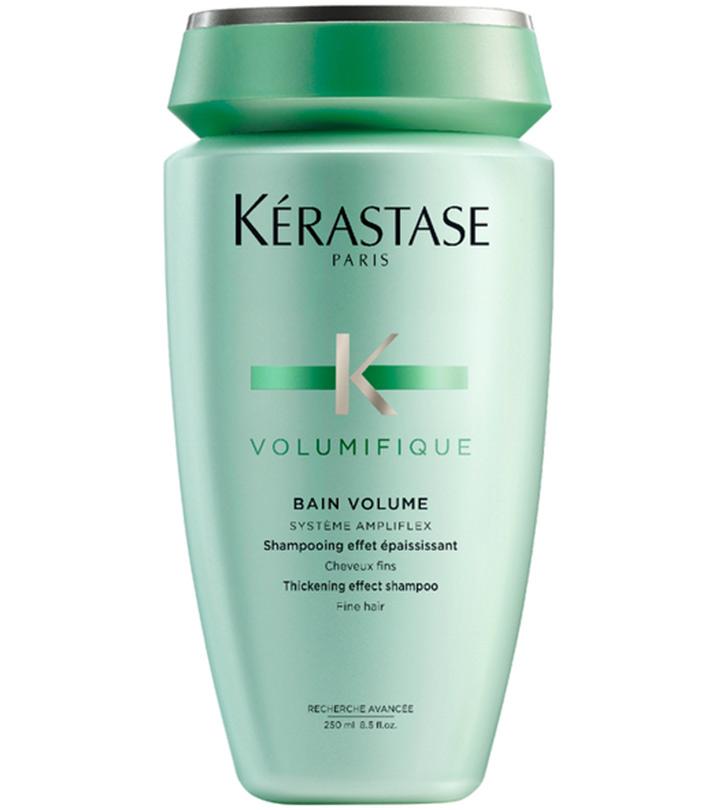 Kerastase is a reputed hair care brand from L'Oreal Paris which is popular worldwide. They have a professional hair care range comprising of shampoos, serums, conditioners, etc. Kerastase shampoos don't strip your hair off its moisture and cleanse the dirt and impurities very easily.
Here are the top 10 Kerastase shampoo In India:
Kerastase Discipline Bain Fluidealiste Shampoo is a sulfate-free shampoo that forms a foamy lather and cleanses your scalp. It makes your tresses smooth, soft, and shiny and has a pleasant floral fragrance. Its anti-frizz properties work well even without a conditioner. This shampoo comes in a beautiful rose pink bottle and is ideal for all hair types.


Kerastase Specifique Bain Stimuliste GL helps to maintain healthy hair and scalp. This is a very gentle shampoo that revitalizes and cleanses your hair. This energizing shampoo also helps to boost the volume of thin hair.


[Read: Tresemme Shampoo]
Kerastase Chroma Riche Shampoo protects dry and color-treated hair. This has an anti-fading formula that cleanses the hair very gently. It adds extra softness, shine and hydration to the hair. This moisturizes the hair to make it look supple and also adds a shimmery radiance. This Kerastase shampoo has UV filters too that protect the hair from harmful sun rays.


This shampoo is best suited for fine and limp hair. It gives extra strength and vitality to make the hair look fuller. This also makes the hair silky smooth and shiny. Regular use of this shampoo can help you to get rid of fine hair and also boost the hair texture.


Kerastase Bain Force Architecte Shampoo can be used daily to reconstruct bad and damaged hair. This helps to rebuild and strengthen the hair fibers from the roots to the ends. This indirectly reduces hair fall and split ends. This is formulated with patented Intra-Cylane that protects the hair and makes it look softer.
[Read:Best Hair Serums]
Kerastase Nutritive Shampoo Bain Satin Dosage Gluco-Active is best suited for dry and sensitized Hair. This shampoo provides extra nourishment and care to treat dry, sensitized hair. This provides complete nutrition and boosts the energy of the hair and scalp. This leaves the hair looking soft, shiny and healthy.
Kerastase Nutritive Bain Oleo-Relax Smoothing Shampoo is best suited for dry, frizzy and unruly hair. This provides intense control to manage and protect dry and rebellious hair. It leaves your hair looking soft, silky and with long-lasting volume.
Kerastase Elixir Ultime Sublime Cleansing Oil Shampoo cleanses the hair very gently. This contains nourishing oils to make your hair look lustrous, shiny, soft and luxurious. This can be followed daily for best results and is suitable for all hair types.
[Read:Natural Shampoos]
This shampoo from Kerastase is useful to reduce dandruff. This is the best shampoo for a dry scalp, as it contains micro-beads that quickly cleanse the scalp and hair. This has shown results from its very first application and prevents dandruff re-occurrence for up to 6 weeks. This anti dandruff shampoo needs reapplication after every 15 days. This effectively clears dandruff without making the hair extra dry and brittle.
Kerastase Chroma Captive Shampoo is sulfate-free and protects color-treated hair. This has a very rich texture and lathers well to cleanse the hair. This adds glow, shine, radiance and protects hair color and shine for up to 40 days. This shampoo contains Linseed Oil that reduces color fading by 33% to 50%, Vitamin E and UV filters to protect premature color fading.
*Subject to Availability
Have you tried any of these products from Kerastase? Do leave us a comment below.
The following two tabs change content below.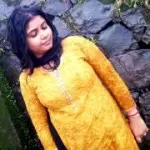 Latest posts by Jayshree Bhagat (see all)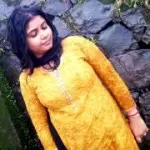 Jayshree Bhagat
Love you stylecraze for this platform. Hy there, I am Jayshree from Mumbai, director of Milestone plm solutions pvt ltd-vasai. I basically love to read and write about make-up, beauty & fashion in ma spare time. That's my hobby you can call. Hope you love my blog and articles. Do leave your valuable feedback! Stay Beautiful!!