Keratin Treatment For Thin Hair: Side Effects And Alternatives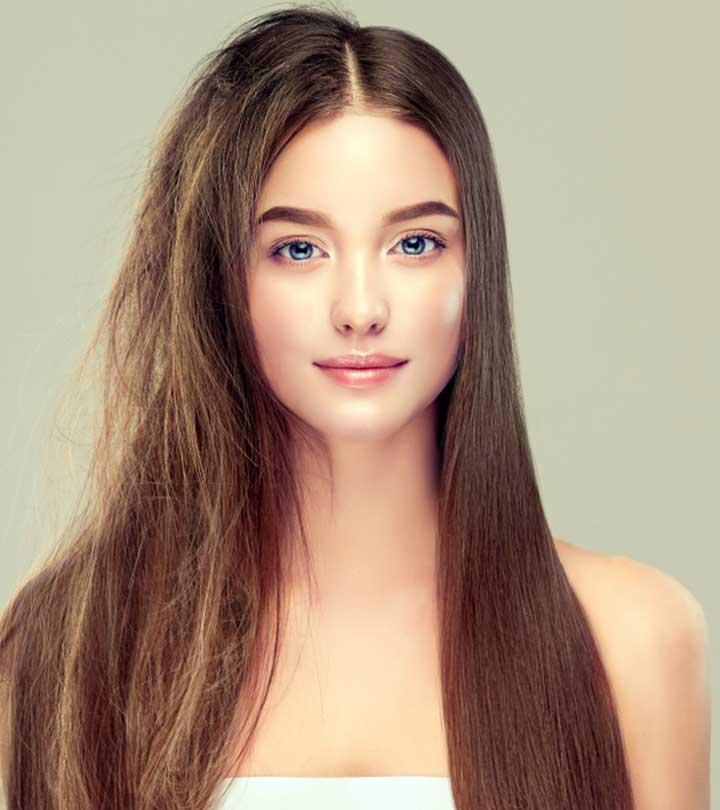 Much has been said about what keratin can do for hair. When it comes to thin hair, keratin treatments are a no-no as they can make it look even flatter and dull. But can keratin treatments help increase the thickness of thin hair? In this article, we discuss if keratin treatments increase hair thickness, their potential side effects, and alternatives. Scroll down for more information!
Does Keratin Thicken Hair?
No, keratin does not thicken hair, but it protects it from damage. Keratin products are mainly used to smoothen hair out. Human hair consists of hard keratins that contain 65-95% of proteins, 1-9% of lipids, 3% of melanin, and a few other minor compounds (1). Keratin is formed by the epithelial cells during the hair growth phase. It protects the epithelial cells from physical damage.
However, protein hydrolysates (protein bonds already broken into dipeptides and tripeptides), like hydrolyzed keratin, have low molecular weights and can protect hair from environmental and chemical damage (2). Keratin hydrolysates are obtained from nails, wool, horns, and feathers of animals. Vegetable options for keratin hydrolysates include soy, wheat, and corn, though they are not as effective as the keratin obtained from humans and animals.
When keratin hydrolysates extracted from feathers were placed on cuticle scales, they sealed the cuticles and protected the hair from heat damage. These hydrolysates also enhanced hair color and shine. The positive charges of protein hydrolysates neutralize the negative charges of damaged hair. They reduce any interfiber friction and frizz. In the following section, we will look into the keratin treatment process in detail.
What Is The Keratin Treatment Process?
The keratin treatment was started in Brazil. It uses a blend of formaldehyde solution, conditioners, and keratin hydrolysates to smoothen and straighten hair. Lately, this formaldehyde solution has been replaced by formaldehyde releasers, which are safer alternatives. The process involves saturating your hair with a formaldehyde solution, drying it out, and using a flat iron to lock your hair in a straight position (2). However, the chemicals used for smoothing hair are not as strong as those used in hair straightening treatments. This makes the keratin treatment less damaging (though it is not ideal for all hair types).
The hair is straightened when water breaks the hydrogen bonds of the keratin molecule. It is then blow-dried straight (a flat iron can also be used). The newly redesigned keratin remains in this shape as the formaldehyde crosslinks the keratin filaments in a perfect alignment (2).
Though the keratin treatment process is relatively less damaging, it may cause certain side effects.
Side Effects Of The Keratin Treatment
Research shows that the keratin extracted from plants cannot match that produced in humans. Hence, it cannot restore or treat damaged hair (2).
The formaldehyde used in the keratin treatment is a classified carcinogen by the World Health Organization (3). However, the potential carcinogenic effects of formaldehyde are yet to be thoroughly studied.
Ever since its invention, every salon in Brazil was performing the Brazilian Keratin Treatment (BKT). Consumers complained of burning eyes, mouth, nose, and a strong smell. Though the ingredients used today are based not on formaldehyde but formaldehyde-releasers, like methylene glycol or glyoxylic acid, even these substances can release formaldehyde when heated by a blow-dryer or a hot iron (4).
Even professional hair smoothing treatments labeled "formaldehyde-free" can produce formaldehyde concentrations that meet or exceed current occupational exposure limits.
Some believe that the formaldehyde concentrations in BKT products may exceed the recommended levels and serve as a health hazard.
A study showed that formaldehyde caused a new onset of asthma (5).
The keratin treatment process requires the flat hot iron to be applied to the hair surface 15 to 20 times on the same spot. This process can be quite aggressive and damage the integrity of the hair fiber proteins (2).
The good news is there are alternatives to the keratin treatment process. Keep reading to know more about them.
Keratin Treatment Alternatives
You may also opt for hair care products containing keratin. Shampoos, conditioners, smoothing serums and masks that contain protein hydrolysates can help smooth hair and prevent frizz and interfiber friction.
Hair fiber sprays can be used to give hair a thicker appearance. These hair fibers are made with keratin that is similar to human keratin. The hair fibers are usually positively charged and get attached to the negatively charged natural hair strands. They can be sprayed on and washed off.
Having a hair care regimen is another good alternative. Oil and massage your hair and scalp regularly. Use hair masks to strengthen hair thinning hair. Stop using heating tools too often.
Have a healthy and balanced diet. A diet rich in protein, fiber, vitamins, and minerals can boost hair health. You can also take supplements for adequate nutrient intake.
Use products with keratin to style your hair. These protect your hair from heat and chemical damage. They can also enhance hair shine and color.
Conclusion
While keratin smoothing treatments might sound very appealing, remember that they also can leave hair more damaged. The best option is to choose hair products that contain keratins. Having a healthy diet can also boost protein production and keep your hair healthier. We believe this article has given you enough information about the keratin treatment process. Make a wise choice today.
Frequently Asked Questions
How long should you wait to shower or get your hair wet after the treatment?
The stylist will wash your hair during the treatment. You should wait at least 48 hours after the treatment to wash your hair.
What shampoo and conditioner should clients use post-treatment?
Clients may use shampoos and conditioners specifically meant for smoothing hair. These products contain keratin hydrolysates extracted from animals and plants. They smooth the hair fibers and prevent friction.
How many times a year can you get the treatment without damaging your hair?
There should be a gap of 12 to 15 weeks between each keratin treatment setting. It is not advisable to get this treatment done often. The treatment uses formaldehyde releases that may damage the scalp.
Recommended Articles
Sources
Articles on StyleCraze are backed by verified information from peer-reviewed and academic research papers, reputed organizations, research institutions, and medical associations to ensure accuracy and relevance. Read our editorial policy to learn more.
The following two tabs change content below.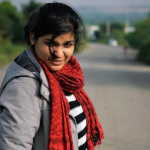 Anjali Sayee is a writer and an introvert. From studying Aeronautical Engineering and wanting to design her own airplane to writing articles on hairstyles, she has been on quite a journey. She believes that hair is one of the key factors that define a woman's personality. To quote her, "What's the first thing they do in the movies to show a personality change? Change the hair – because it has a life of its own." She's here to help you find the hairstyle you need. This bookworm is a self-professed Wholocker, a talented drummer, and an amateur photographer.