Top 15 Key Tattoo Designs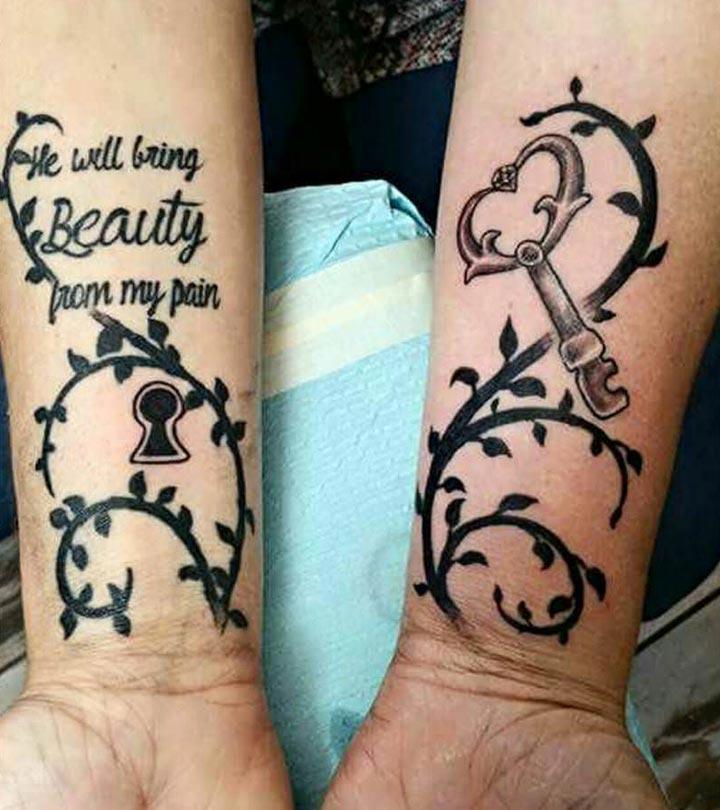 Like I have always seen, tattoos reflect what a person in reality is. They depict the thought patterns, the outlook or the approach he/she has on life and the way the circumstances are dealt with.
A key is what unlocks. It is what we use to open locked doors and see what is beyond our vision. A key shows us the hidden opportunities and helps us overcome the darkness as someone rightly said, 'when one door closes, another one opens. If it doesn't, find the key to open and you are all set to go.
Top Key Tattoo Designs
Here I am listing the top fifteen key tattoo designs.
1. A tiara combined into a key, this is one of my favorite key tattoos. It has in it the elements of being a woman a queen at it depicting the strength, elegance and confidence.
Source: http://www.pinterest.com/pin/104990235033631893/
2. This is by far the cutest tattoo I have ever come across. A bow to add the much needed femininity, the heart and the lock make it a lovely tattoo. The words 'Follow Your Heart' are truly an inspiration.
Source: http://www.pinterest.com/pin/363806476119785499/
3. A very interesting take on a key, this tattoo with interwoven elements and the color of quiet confidence and peace, blue, is a popular one.
Source: http://www.pinterest.com/pin/427349452110442353/
[ Read: Tattoo ]
4. Sometimes we need to have the lock too with us, right? Having key on one wrist and the lock on the other, this tattoo signifies that we are the creators of our own destiny. It's all about what locks and keys we choose.
Source: http://www.pinterest.com/pin/261982903295466909/
5. Another variation of the same concept, this tattoo has both the lock and the key together. I love how the colors are wonderfully woven together here. It adds an element of surprise.
Source: http://www.pinterest.com/pin/341992165424422845/
6. A very beautiful tattoo, this one below has an air of mystery around it. The very Goth looking lock and the much simple key with a pop of color in the middle part makes it a pretty sight. The detailing of the shadow can be seen around the key.
Source: http://www.pinterest.com/pin/138345019773486454/
7. This tattoo here has an air of uniqueness to itself here. The red color implies the fired passion and the old world vintage charm adds to the beauty of it.
Source: http://aristerk.deviantart.com/art/Key-Tattoo-131861251
8. This tattoo here is one of the loveliest tattoos thanks to the detailing of beads around it. It's very simple yet very effective.
Source: http://hannahrjones13.buzznet.com/
[ Read: 50 Mindblowing Tattoo Designs ]
9. The beauty of blue color and the mystery of stars around a key. Could we ever ask for more?
Source: http://www.tattoodesigns24.com/tattoos/key-tattoos/page/3/
10. The hearts around the key and the letter 'K' which looks like an initial can be the prettiest way to ink your soul mate's initial on you.
Source: http://www.tattoosgallaries.com/2013/06/key-and-heart-tattoo-behind-ear.html
11. I love the whimsical touch of the owl for the top part of this tattoo. It's such an adorable key for the wanderers. We all know, 'Not all those who wander are lost'.
Source: http://waktattoos.com/id14347/owl-and-key-tattoo-by-annaapple11-on-deviantart-900×602-pixel.html
12.  This is the simplest tattoo for a key. Its simplicity is what makes it special and beautiful.
Source: http://www.pinterest.com/pin/63472675971269133/
[ Read: 3D Tattoo Designs ]
13. This tattoo here has a very eerie and mystical touch to it. The uncommon touch of grey green hue and the old yet strong look make it a unique piece of art.
Source: http://my.opera.com/tattoonerd/albums/showpic.dml?album=2264061&picture=30822211
14. The wooden key is such an old world charm now, isn't it? I love how the infinity symbol is right below the head of the key, depicting that the opportunities are endless for one who makes efforts and finds the key. It also shows that what goes around comes around.
Source: http://metru.info/amazing-skeleton-key-tattoo-design/
15. A list of tattoos is incomplete without the very popular skull culture now, can it? This tattoo is one of the most popular ones out there.
Source: http://www.skullspiration.com/skull-key-tattoo/
[ Read: Best Spider Tattoos ]
These are our top favorites. Which one is your favorite? Shoot a comment and let us know!
The following two tabs change content below.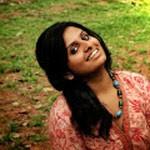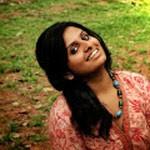 Namita
Hello there :) *waves* Namita here - 19, from Bangalore. Aquarian. Engineer in making. Standard Indian Height. Loves to pose and pout :3 I blog about everything :D You can find product reviews, book reviews, DIYs, home remedies, recipes, fashion related articles, Outfits of the Days, rants and lots more! Oh, I am a creative writer too :)