Korean Fashion – A Style Guide
K-fashion? Haven't you heard? The world is raving about all things 'K' (Korean), quite literally. K-Pop for the music lovers, K-Drama for the couch potatoes, and K-Beauty for the makeup junkies. K-Fashion is up next, and that's why the fashion compass is slowly but steadily turning its needle towards the East from West. This is why it is not surprising to know that Seoul Fashion Week, which started in 2013, is a thing now and has designers flying there from all over the world. To know more about (more like all about) Korean fashion, scroll down!
1. Add Layers With Texture
Korean fashion is not just about short, skimpy clothes. If you look closely, they love textures, patterns, and asymmetry. Add a faux fur jacket to your jumpsuit, pantsuit or buttoned-down dress. You could also go a little further and add combat boots and round glasses – maybe with a pink tint?
2. Ruffled Pink Skirt And A Graphic Tee
Graphic tee, winged liner, and a side-swept pixie are how I'd imagine a fictional, badass, and chic Korean hacker. Come on now, we have seen enough sitcoms on Netflix. But, how do you make this look work for you? Pair the graphic tee with a ruffled pink skirt (because the color pink is almost synonymous with just about anything Korean), stockings, ankle length boots, and maybe a woolen cap in winters, and look like an adorable elf.
3. Shorts And Bold Striped Top
If you have watched any of those K-dramas, you must have noticed that this is a go-to outfit for most Korean women. While shorts are not new to any of us, pairing them with a bold blue striped T-shirt might not be my first choice if I wasn't trying to pull a K-fashion statement.
4. Turtleneck Checkered Winter Dress
You can turn around towards Koreans for some much-needed fashion inspiration, and they will never fail you. Checkered shirt dresses are everywhere, but again, since they love their prints so much, they go all out with them, and so should you. Why the turtleneck, you ask? If you notice, Koreans are dressed in short dresses, but the necks are never deep, so keeping that in mind, here's a dress for a cozy winter night. Oh, and long socks are another high street fashion piece that these guys love.
[ Read: The Korean Daily Skin Care Routine That You Need To Follow – 10 Easy Steps ]
5. Oversized Sweater And A Pleated Skirt
Box pleated A-line or peplum skirts and corset tops scream Western fashion. Move a little towards the East, and you will realize they dress a bit differently, and something the rest of the world can adopt too. An accordion-pleated skirt that flares up your feminine side and an oversized sweater may be an unusual pairing, but because it's K-fashion, it works. Carry a sling bag or a box clutch to finish the look.
6. Ruffled Skirt
We tend to assume that K-fashion is all about blush, peach, and pink colored palettes. But, they can be quite outlandish, and you'd realize that the minute you walk on the streets. You will realize that Korean women walk around in combinations we otherwise don't consider wearing, and confidently so. A ruffled velvet skirt with a loose flap hand sweater or shirt is a punk look you should try.
7. Distressed Jeans And Sweaters
Ask Korean designers, and they will tell you that bootcut jeans, boots, and graphic T-shirts are love. You can bring it all into one single outfit or use them separately. The bootcut jeans and a big yellow sweater fits the Korean fashion scene perfectly.
8. Winter Fashion
Warm up your winters like Koreans in a faux fur overcoat or a thick and oversized jacket. Koreans firmly believe that beauty is in the details, and so winter jackets with eclectic cuts, patterns or designs with knee-high or combat boots will do the job for you. You don't have to stick to the regular shade card – go all out with coral, yellow or blue jackets, and geometric designs, if you please.
9. Shirt Dress – Summer Fashion
Like we discussed, you see them all wearing incredibly short shorts or skirts, but they are not big on showing off their cleavage, which is very unlike the West. But, it is amazing how they play around with patterns and make you feel that you are not missing out on a style just because you are not wearing specific styles. And, so you see a lot of off and cold shoulder dresses, shirt dresses, playsuits, shorts, etc. in summer. But, a graphic shirt or T-shirt dress with shoes, tinted eyeglasses, and a fedora glides you into the Korean culture seamlessly.
10. Matching Separates
While you saw a lot of mellowed down fashion pieces, you would also be surprised to know that Koreans choose two remarkably unassuming pieces of clothing, not just in color but the pattern, style, etc., and bring them together, and it is okay. Even if you are in the mood to pair this outfit with knee-high boots or combats, nobody is stopping you – it is incredibly stylish.
Online Korean Stores To Shop From
If you were wondering where to shop, don't you worry. Here are sites that deliver to your doorstep.
1. Kooding
Kooding was built with an interesting idea to connect the world's fashion communies and bring them all together at one place. It's a place you can explore fashion from different countries and shop their collections too. Korean fashion is big here, making it accessible and affordable to people world over.
Buy Here – kooding.com
2. Hi Korean Fashion
Hi Korean Fashion started with the aim to take K-fashion to the world, and they did it too. With affordable prices, great quality and interesting choices, Hi Korean Fashion specializes in not just apparel, but accessories, makeup, perfumes, etc. as well. It has a customer base all over the world and ships almost everywhere.
Buy Here – hikoreanfashion.com
3. Yes Style
Clothes, bags, accessories, K-beauty products, and anything Korean – Yes Style has it. In fact, they have collections from all Asian countries at one place. Shoes, bags, accessories, apparel and anything else you need is here, under one roof. It's affordable, ships all over the world, and has a great after support service too.
Buy Here – yesstyle.com
4. Only URS
Folks in Asia, here's good news. Only URS is as good and affordable as it can get for you. It is a paradise out there with some of the best collection of outerwear for women. Be it track sets, jumpsuits, knitwear, or vintage dresses, your options are limitless. They also sell wholesale items, which is very rare for online stores, and that's a bonus.
Buy Here – onlyurs.com
Korean fashion may seem a little too bright and girly for anyone who is new to this. But, exploring new styles can be a lot of fun and interesting too. Are you new to this, or have you tried your hands on K-fashion already? Let us know what you think by dropping a message in the comment section below.
Recommended Articles:

The following two tabs change content below.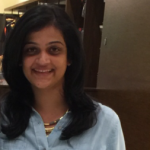 Latest posts by Pratima Ati (see all)