KREA Easy Curler Pro Review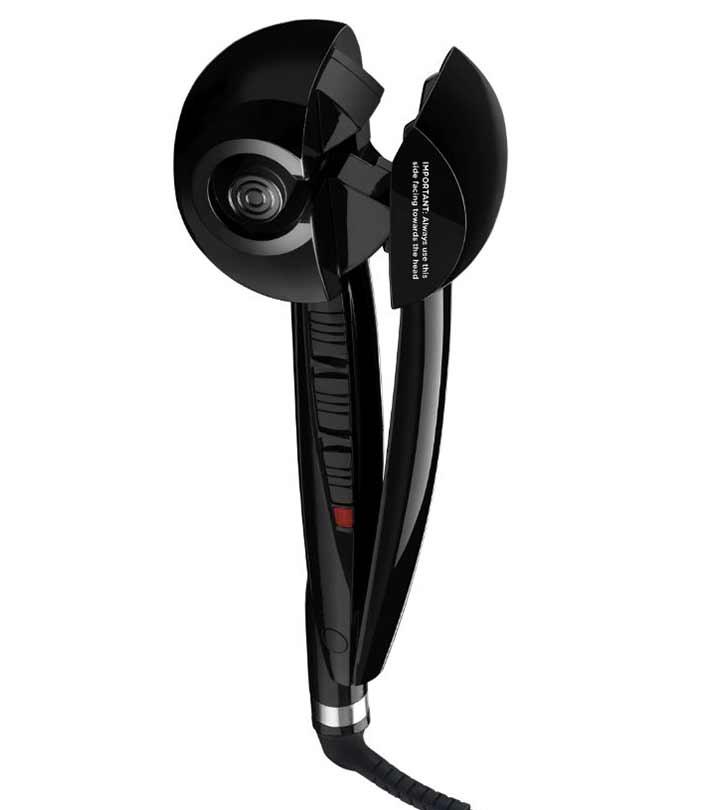 I love to experiment with my hair. Afterall, who wants the same boring hairstyle every single day. Coloring and straightening them are two of my favorites. But recently, I developed a fancy towards curly hair and went to my parlour to get curls done. I was with the curls but it sure did burn a hole in my pocket.
I started looking for tools that would help me curl my hair at the convenience of my home itself. Sadly though, I found really few options available. While the market is flooded with hair straighteners, curlers are just a few. To my relief, a few weeks ago, Krea introduced their Easy Curler Pro. I have been a regular user of Krea Straightener and absolutely love it. So, without wasting any time I ordered my Krea Curler and below is its review.
About KREA Easy Curler Pro
The Krea Easy Curler Pro is an automatic curler which allows you to curl your hair anytime and anywhere you want. It is a great and functional way to create bouncy curls. It helps you create perfect curls and also comes with curl direction control. this option that allows you to set the direction of the curl. It allows you to curl left, right or alternate according to your preference.
The curler also has temperature settings up to 230 degrees. You can choose the temperature according to your hair. For thicker hair, higher temperatures are preferred for a good defined curl. For softer and fine haired women lower temperatures are recommended to avoid burning or damage.
When I tried the curler for the first time it was quite impressive. Although it feels a little bulkier than the other curlers but it's not heavy. I could easily navigate it around my hair to get the perfect curls. Hair is automatically drawn into the ceramic curl chamber where it is gently heated from all sides to form a perfect curl. It has 3 timer settings (8,10 and 12 seconds) for different curl effects (Wavy, Medium Curl and Tight Curls) respectively.
The curler is not just easy and convenient but absolutely safe to use too. If the section of hair is too thick to rotate inside the chamber, you'll hear a series of beeps indicating you to take your hair out and reduce the thickness of the section. This safety feature will ensure that you never snag or tangle your hair inside the curl chamber.
I found the curler easy to use and loved the perfect curls it created. Listed below are the pros and cons of the product which I found after using it.
Pros
Easy to use

Comes with adjustable temperature settings

Gives curl direction control

Fail-safe and burn-safe way of curling hair

Curls stay for long

3 options for 3 different types of curls
Cons
Can take time curl all hair as it takes only 1/2 inch or 1 inch sections every time.

One might take time to get adjusted to it when using for the first time
Overall Rating – 9/10
We would definitely recommend this curler to anyone who wants neat and defined curls easily.
Here Are A Few Initial Customer Reviews:
"I was always intimidated by curling irons and curling tools. I tried to use a curling iron once watching a Youtube tutorial and stopped after I burned myself thrice! It's just too much going on all at once. Krea curler really simplifies this process. I have no problem curling my hair now. Easy and quick. Will recommend this product."
Purvi Pradhan
Pune
"It's so satisfying to watch the machine suck up the hair and give a neat curl. It's extremely satisfying to curl your hair with this tool. I must add, very easy to use, great curling capacity and easy to carry. No complaints, actually happy that I invested in this."
Neha Malik
Delhi
"Finally something for straight haired girls. The tool is very easy to use. Simple settings, easy to select modes and curl away. Your only job is to make sure you put in small sections of hair each time or the curling chamber won't accept it."
Pratima Naru
Bengaluru
The following two tabs change content below.