Lace Braid Picture Guide – A Step By Step Tutorial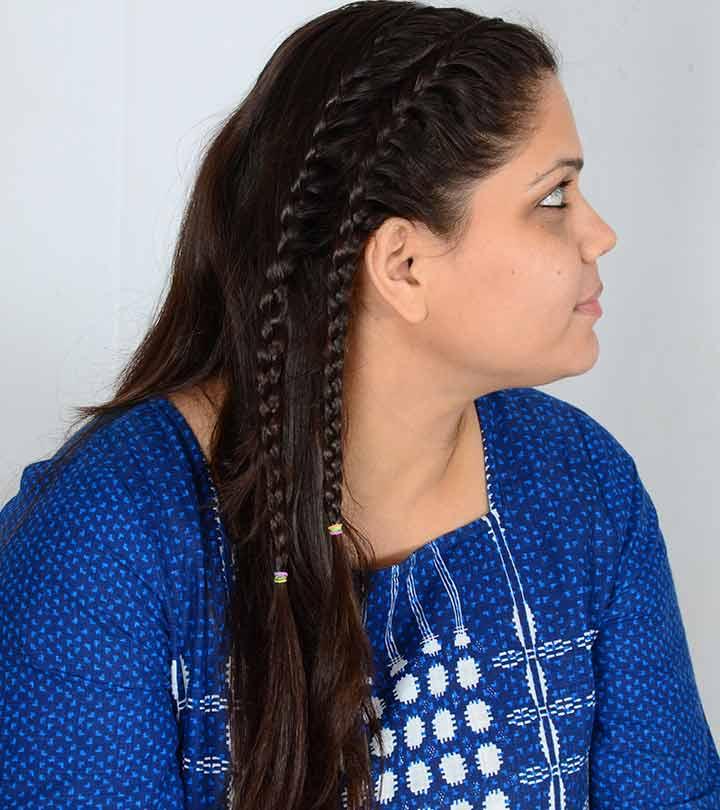 Braids have been around since the beginning of hairstyling history. A majority of intricate hairstyle tutorials out there incorporate some sort of braiding into them one way or another. If you have medium length or long hair, you've probably tried a lot of different looks with braids already. And why wouldn't you? With its many different variations – like French braid, Dutch braid, fishtail braid, or a simple messy one – the possibilities for hairstyling are endless. A great way to accentuate and highlight your hair with a little bit of oomph is by trying out decorative braids styles.
What Are Decorative Braids?
Decorative braids are basically hairstyles that will let you accessorize your hair without actually using any additional hair accessories. This functionality and convenience make them some of the easiest hairstyles to do, especially if you're always on-the-go. With decorative braids, you can make a head band to go around your hair, wrap it around a pony, or just use it to pull your hair back from your face. But, the best part about these braids is that they let you keep your hair open and yet allow you the option of keeping your hair away from your face, without using any additional accessory. Here is an easy-to-do pictorial guide that will help you create a decorative braid in just a few minutes:
Lace Braid Tutorial
A lace braid is basically a one-sided French braid. In this kind of a braid, you need to add sections only on one side of the braid, instead of on both the sides.
Part your hair on one side: Hairstyles in which you leave your hair loose generally look better when parted on the side.
Pick up a medium sized section of hair: From the side of your parting with more hair, pick up a 3 inch section of hair and split in into 3 sections.
Start by simply braiding: Simply braid these 3 sections for 2 stitches.
Start adding more hair to your braid from one side: Now, pick up a small section of hair from near your face, add it to the section of your braid closest to it, and then, braid once.
Keep adding more hair with each stitch of the braid: Keep adding hair to your braid from the side of your face with each consecutive stitch of braid.
Add hair tightly to maintain the lace effect: Remember, you always need to add sections diagonally and tightly.
Adjust the position of your lace braid: Keep checking in the mirror to adjust the position of the braid as you reach towards your ear.
Stop lace braiding once you reach near your ear: Once your lace braid has reached near your ear, stop adding more hair into it.
Secure the ends with a hair elastic: Simply braid the rest of the way down and secure the end with a hair elastic.
Do a second lace braid to complete the look: Lace braids look prettier when done in pairs. Pick up a section of hair from right next to your first braid and repeat all the aforementioned steps to do a second lace braid.
You can play around with the positioning and number of your lace braids to create a myriad of hairstyles. You could also incorporate lace braids into a bun hairstyle or your ponytail to add a hint of prettiness and intricacy to them.
So, this was a simple to do yet fun and easy look, wasn't it? Now that you know how to lace braid, let us know if you'll give it a try! Do tell us your experience and let us know if you found it easy or not.
Recommended Articles
The following two tabs change content below.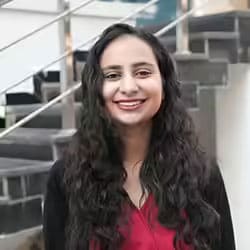 Arshiya Syeda is an editor and certified counselor. Ever the lover of the written word, she served on the editorial boards of her school and college newsletters. Writing articles on hairstyles, hair care, and nutrition helped her combine her love for reading, writing, and research. As an editor, she helps her team members deliver polished and meticulously researched content. Arshiya is fluent in English, Urdu, and Hindi and aims to become a multilinguist by learning German and teaching herself American Sign Language (ASL).