Lactic Acid For Skin: Benefits, How To Use, And Side Effects Do you desire soft, youthful, and flawless skin? Then lactic acid could be your best bet. It is a common type of AHA that mildly exfoliates skin to reveal enhanced skin tone and improved texture. It is best suitable for those with acne or skin prone to breakouts. Lactic acid scrubs away dirt, pimple-causing bacteria, and dead skin. It offers firmness, health, and glow to your skin. It also boosts skin hydration by sealing moisture and preventing dryness and dehydration. Here, we discuss lactic acid benefits, how to use it, and its potential side effects.
What Is Lactic Acid?
Lactic acid is a natural ingredient in dairy products such as soured milk and yogurt. Historically, dairy products such as milk have been used to beautify and smoothen the skin. Lactic acid helps moisturize the skin. It is part of the skin's natural moisturizing complex that delivers excellent moisturizing effects to skin (1). It is produced from fermented milk or sugar and works great on sensitive skin. It is widely used in over-the-counter skin care and professional peels to conduct skin care treatments and procedures.
Use Of Lactic Acid In Skin Care
Lactic acid is a popular skin care ingredient. When used with a pH correcting formula, it helps reduce dry skin cells and dead skin. It is used primarily in high-strength peels to help treat acne, wrinkles, aging spots, and fine lines.
The lactic acid peel is used on bare skin to remove the topmost layer, or the epidermis. A potent formula may target the middle layer of the skin as well (the dermis). Peeling works by sloughing off the dead skin cells.
Different concentrations of lactic acid will perform differently on skin. The higher the concentration of lactic acid, the more effective the exfoliation. Using products with 5% to 12% lactic acid can offer desirable results. Ensure these products have a pH ranging from 3 to 4, as anything lower can cause skin irritation.
We will now look at the skin benefits of lactic acid in the following section.
What Are The Skin Benefits Of Lactic Acid?
Lactic acid acts as a natural moisturizer to hydrate and replenish skin.
It helps fade uneven skin tone and discoloration by shedding dead skin cells and renewing the skin.
It helps fade acne marks and reveals clean and flawless skin (2).
Lactic acid may help repair skin damage caused by UV rays. It may help reduce wrinkles, fine lines, skin dullness, etc. A lactic acid-based product with 8% to 12% concentration is recommended to treat sun damage. However, more research is warranted in this regard.
Lactic acid is suitable for all skin types. It helps strengthen the skin barrier and improve its elasticity.
Lactic acid may stimulate collagen production too.
How Do You Use Lactic Acid In Skin Care?
The key is to start slow. Your skin must build tolerance for the acid. Hence, opt for a product with a low concentration of lactic acid. Use once a week initially, and increase its use depending on how your skin reacts to it.
Also, perform a patch test to ensure a product is suitable for your skin type. Discontinue use if you experience any irritation or burning. It always is a great idea to consult your dermatologist before buying any lactic acid-based product for your skin.
How To Add Lactic Acid To Your Skin Care Routine
There are many products featuring lactic acid that you can include in your skin care routine. These include the following:
Lotions and creams are great options to be added to your skincare regime. They are packed with moisturizing and hydrating additives, such as hyaluronic acid and ceramides, which help prevent dryness.
A lactic acid-based face wash or cleanser is perfect for oily and acne-prone skin. Such products help reduce acne and fade post-acne scarring. However, be careful not to use the cleanser around your eyes as it may cause irritation and burning.
Lactic acid-based masks are great for exfoliating skin. However, they may contain higher concentrations of lactic acid and other ingredients. Hence, use them only once a week.
Serums possess potent formulas that penetrate the skin and enable effective healing. Use lactic acid-based serums at night after washing your face and before moisturization. This promotes better product absorption and activates cell renewal activity.
Avoid mixing lactic acid with products containing other AHAs, BHAs, and retinol to prevent excess dryness.
It is recommended to use lactic acid at night as it can cause UV sensitivity should you step out in the sun during the day. However, further research is warranted in this regard.
While lactic acid is an excellent ingredient for skin, it does have its share of side effects. We have discussed the same in the following section.
Potential Side Effects Of Lactic Acid
Lactic acid is the gentlest type of AHA, but is yet very powerful. It may make your skin more sensitive to UV rays. Hence, remember to apply sunscreen when you start with the lactic acid treatment (should you step out in the sun). Using lactic acid-based products only at night can avert this problem altogether.
Anecdotal evidence suggests that lactic acid may also cause skin redness, burning, peeling, irritation, swelling, and itching. It is alright if you initially experience a mild sensation on the skin. But if it continues or aggravates, stop use and consult a dermatologist immediately.
Conclusion
Lactic acid can help smoothen the signs of aging while maintaining skin texture of your skin. Regularly using products containing lactic acid can promote your skin health. But do keep the precautions in mind. Also, should you experience any side effects, stop use and consult your dermatologist for alternatives.
Frequently Asked Questions
Which acid is best for treating acne?
Salicylic acid is one of the more popular choices as an over-the-counter acne treatment. It works by penetrating the skin to dissolve the pore-clogging oils. It also exfoliates the skin to wash off the dead skin and impurities.
How often should I use lactic acid on my face?
Lactic acid comes in different strengths or concentration levels. You may use a low-strength formula daily on your skin. But a high-strength formula must be restricted to two to three times a week. Stop use and consult your dermatologist if you face any irritation, redness, burning, or dryness.
What does the lactic acid in a yogurt mask do for your skin?
The lactic acid in yogurt masks helps gently exfoliate the skin to reveal fresh and youthful skin underneath. The zinc and lactic acid in yogurt masks help fade blemishes, even out the skin tone, and diminish wrinkles.
Does salicylic acid exfoliate skin better than lactic acid?
Salicylic acid is best for those with combination to oily skin as it helps eliminate excess oil, blackheads, and dead skin cells to reduce acne and breakouts. Lactic acid is milder than salicylic acid and suits all skin types, including acne-prone skin, and also helps treat sun damage and premature aging signs. Both have their own specific purposes of use.
2 Sources
The following two tabs change content below.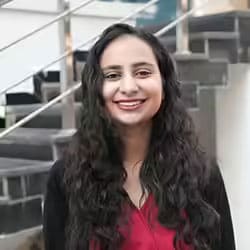 Arshiya Syeda is an editor and certified counselor. Ever the lover of the written word, she served on the editorial boards of her school and college newsletters. Writing articles on hairstyles, hair care, and nutrition helped her combine her love for reading, writing, and research. As an editor, she helps her team members deliver polished and meticulously researched content. Arshiya is fluent in English, Urdu, and Hindi and aims to become a multilinguist by learning German and teaching herself American Sign Language (ASL).