22 Best Lady Gaga Tattoos And Their Special Meanings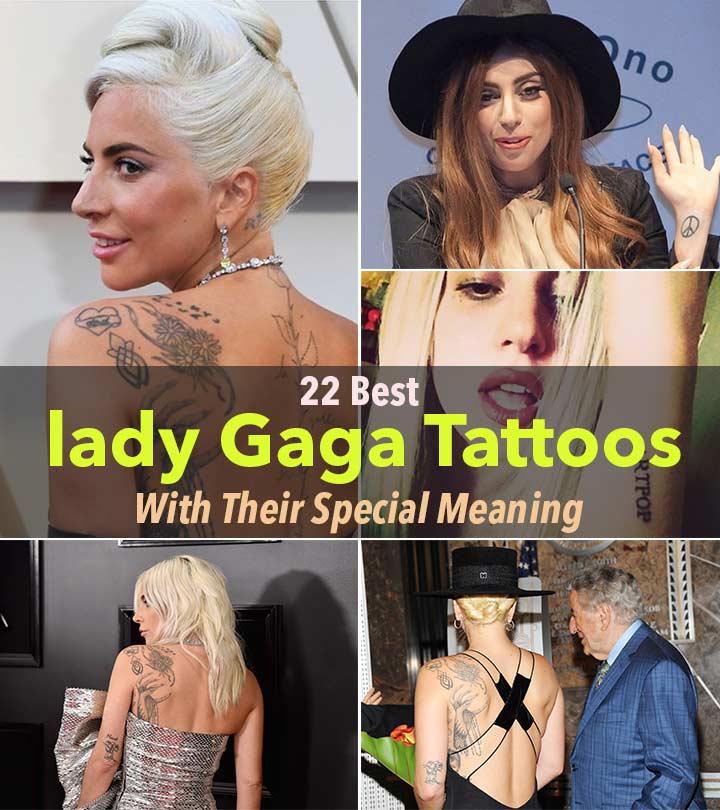 Celebrity tattoos have always been the prime source of body art inspiration for us. When it comes to pop stars, no one does it better than Lady Gaga. Though she is popular for her eccentricity and music, her style statement has also never failed to be top-notch. Her fans from all over the world love her incredible tattoos that are just as whacky and unique as her. Here are her best tattoos that will inspire you to get inked as well. This list also includes tattoos sported by Lady Gaga's fans as a tribute to her.
1. Monster Claw Tattoo
Lady Gaga lovingly calls this tattoo, which is inked on her back, her "little monster paw." It is dedicated to her fans for being the pillars of strength who have held her up through the years. She got this tattoo inked in 2014. The realistic shading and intricate details of this design are cherished by her fans more and more as time passes.
2. Lady Gaga Trumpet Tattoo
The trumpet tattoo on Lady Gaga's right inner right arm is to honor a Jazz singer who sketched the design for her. It was inked a few months before the release of her album Cheek to Cheek with Tony Bennett.
3. Treble Clef Tattoo
Lady Gaga has a tattoo of a cluster of roses adorning a treble clef on her lower back. The treble clef was her first tattoo, which was done when she was 17 and still struggling with her music career. At 22, she got tattoo artist Kat Von D to envelop it in dark shaded roses.
4. Daisy Tattoo
It is not really known when she got this tattoo of daisies inked on her left shoulder. The three flowers done in a simple outline add a classic look when she flaunts them in backless gowns.
5. Peace Sign Tattoo
In 2006, Gaga got a peace symbol tattooed on her left wrist as a tribute to John Lennon. Radio host JoJo Wright quoted her, "You will notice that if you're looking at it, it is upside down, but for me, it is right side up." She wanted the tattoo as a reminder of the genuinely significant things in life.
6. Lady Gaga German Tattoo
While in Japan, Lady Gaga got a tattoo of a German quote on the inside of her left arm. The quote is taken from the author Rainer Maria Rilke's book, Letters to a Young Poet. The translation reads, "In the deepest hour of the night, confess to yourself that you would die if you were forbidden to write. And look deep into your heart where it spreads its roots, the answer, and ask yourself, must I write?" Under the quote is the date 12/18/1974, which was when she lost her Aunt Joanne Germanotta, who inspired her album, Joanne.
7. Lady Gaga Shoulder Dad Tattoo
Daddy's girl Lady Gaga got this tattoo done in 2002 after her father's open-heart surgery. This heart tattoo with 'Dad' written on it speaks of her attachment towards her father.
8. Mother Monster
Eric Gonzalez, who did her paw tattoo, also did the 'Mother Monster' design on her rib to mark the fifth anniversary of her album The Fame Monster. The tattoo becomes visible when she throws her hands up in the hair and when she wears tube dresses.
9. Joanne Tattoo
This tattoo was dedicated to her aunt Joanne, who was the inspiration for her album of the same name. The tattoo is her aunt's actual signature. It is inked on her left arm as a special memory.
10. Lady Gaga Little Monster Tattoo
This 'Little Monster' tattoo is sported by one of her fans. Lady Gaga has this same tattoo the inside of her left arm. She got it inked after she won two Grammys for her debut album, The Fame, in 2010. This tattoo is sported by many of her fans, mostly as wrist tattoos.
11. Lady Gaga Unicorn Tattoo On Her Thigh
Lady Gaga got this unicorn tattoo on her thigh after announcing her album, Born This Way. It is a unicorn's head wrapped in a banner announcing the name of the album. This album was dedicated to the LGBT community, and this unicorn tattoo celebrates their choices and individuality.
12. Lady Gaga Artpop Tattoo
As a tradition carried out by her, this album name was also inked as soon as it was released. She inked the title of her 2012 album, ARTPOP, on her left wrist, which became a style statement that her fans followed worldwide.
13. Lady Gaga Anchor Tattoo
In September 2012, Lady Gaga exposed her stylish anchor tattoo on her left rib. It was inked in Amsterdam Tattoo Museum by artist Henk Schiffmacher, who called her a beautiful mermaid.
14. Mouse Tattoo
Lady Gaga dedicated this adorable tattoo to her sister, Natali Germanotta, who she affectionately called "Mouse." It even says 'Nat' at the bottom of the tattoo. The mouse is drawn holding a needle and thread because Natali is a fashion designer.
15. Tokyo Love Tattoo
This shoulder tattoo bearing the words 'Tokyo Love' in bold letters was done on Lady Gaga's trip to Japan in 2009. Gaga got inked while on a trip to Japan in 2009. The design was to honor the first Haus of Gaga, the creative team that worked with Japanese photographer Nobuyoshi Araki.
16. David Bowie tattoo
This portrait tattoo of David Bowie was done on the side of Lady Gaga's waist. She revealed it at the 58th Annual Grammy Award in 2016 when she performed to pay tribute to the late singer who had passed away the previous month.
17. Haus Tattoo
Lady Gaga tattooed the word 'Haus' above the mouse tattoo on her left upper arm to mark the 10th anniversary of Haus of Gaga in 2016.
18. Lady Gaga Tattoo La Vie En Rose
Lady Gaga's back tattoo, which runs down her spine, is too beautiful to go unnoticed. She got it inked when she got nominated for an Oscar. The words 'La Vie En Rose' inked around the rose make it look even more gorgeous.
19. Lady Gaga Music Notes Tattoo
This musical notes tattoo is Lady Gaga's most popular tattoo. Fans all over the world have tried to decipher this tattoo and find meaning in the assembled notes. Some believe it reads "Gaga" in treble clef. Others think it is a hint for the name of her new album.
20. Infinity Rose Tattoo
This unique tattoo was designed by the tattoo artist Lin, who said it was dedicated to survivors. The pattern is formed by loops resembling DNA strands forming an infinity symbol. It was inspired by Lady Gaga's love for white roses combined with the fiery nature of her soul.
21. Cherub Head Tattoo
One of Lady Gaga's most discussed piece of body art is the renaissance-era cherub design tattooed on the back of her head. It was done by artist Mark Mahoney when she launched her perfume at the Solomon R. Guggenheim Museum. When she got the cherub inked, she had shaved off the hair on the back of her head in a triangle to reveal the design. But eventually, the hair grew back and her tattoo is now hidden in her locks.
22. Rio Head Tattoo
The word 'Rio' is inked below her hairline at the back, beside her left ear. She got it inked during her trip to Rio de Janeiro. When she got this tattoo, she tweeted to her fans, "R†O. Monsters all over the world, you continue to inspire me every day." The 'I' is designed in the form of a cross to add more meaning to the tattoo.
Lady Gaga sure loves her body art, and her tattoos are thoughtfully designed and inspiring. Get ready to turn into a diva and have people go "gaga" over your body art by taking some inspiration from her tattoos. You can also try altering the tattoos a bit to give them your personal touch. Do mention your favorite tattoo in the comments below. Till then, live the stardom in the form of your cool body art!
The following two tabs change content below.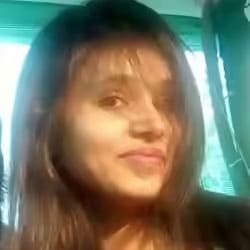 Jyotsana Rao is an engineering graduate from NIT, Nagpur, who discovered her love for writing during her undergraduate days. She is passionate about writing about everything related to beauty - makeup, fashion, hairstyles, skin care, or hair care. When this social media junkie isn't stalking the world of fashion and glamour, she loves spending her time traveling.