11 Pictures Of Lady Gaga Without Makeup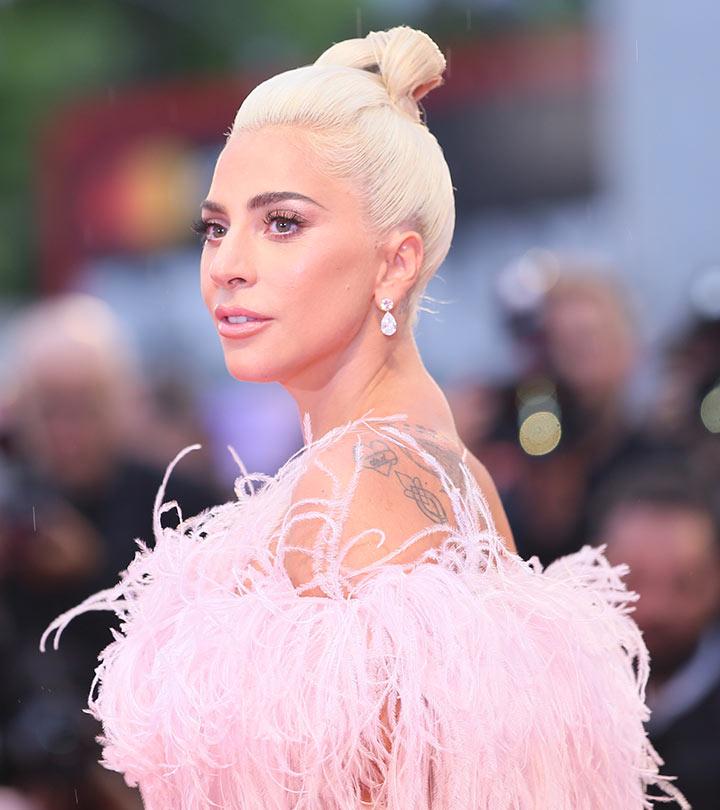 Stefani Joanne Angelina Germanotta – better known by her stage name Lady Gaga – is one of the biggest pop icons of our time. With her phenomenal vocal talent, extraordinary writing skills, and breathtaking stage performances, this lady has established herself in the music industry as the cream of the crop. Her outlandish fashion sense has become embedded in her identity as an artist. Gaga has never been afraid of criticism, and she flaunts her originality with all her might. For her recent film, A Star Is Born, Lady Gaga went completely makeup-free to fit into her character, and she looks all the more stunning without it! We've put together 11 pictures of Lady Gaga without any trace of makeup. Read on to find out more about this sensational woman.
Lady Gaga Without Makeup
1. A Star Is Born Indeed
This frame from A Star Is Born exhibits all of her natural beauty that is sometimes hidden underneath her bizarre makeup looks. She looks raw, real, and so beautiful!
2. Gaga's Superbowl Selfie
This selfie posted by the singer on her Instagram profile reveals a whole new side of her to her fans. It's confirmation that even the biggest celebrities are only human after all. She has her fair share of imperfections, and she isn't afraid to showcase every last one of them.
3. The Bare-Faced Singer
We can't stop marveling at how pretty Lady Gaga looks in this snap without an ounce of makeup. She seems so at peace listening to music while flaunting her bare face and dark hair.
4. The Airplane Selfie
Here is a picture of the gorgeous singer with just a dab of lip balm. She posted this selfie on Instagram with a profound caption that goes, "…[My] true life dream above all things is to spread peace and love as far as possible through music…" Way to go, girl!
5. The Coachella Selfie
Lady Gaga can pull off just about any look. Here she is rocking a bare face, a simple T, a pair of killer sunglasses, and her super cool tattoos at Coachella.
6. The Bold Brows Selfie
Lady Gaga once again revealed her natural beauty through this Instagram selfie she posted while she was on her world tour. She looks fabulous and fresh-faced with those bold brows and that dewy glow.
7. The Black And White Selfie
Here is a picture of Lady Gaga looking as elegant as ever. She clearly has no makeup on, besides the brows and her beloved mascara.
8. The Post-Shoot Selfie
Celebrities have long work days just like us, and here's Lady Gaga after wrapping up her shoot. It's a hard day's night, and she still looks flawless!
9. The Mirror Selfie
With everyone posting mirror selfies, here's Gaga catching up on the trend. She looks adorable sporting that hair bun with a flower on the side. Her blonde hair and bold brows also add to her beauty in this snap.
10. The Cowgirl Diva
Lady Gaga loves hats, and she can pull them off like no other celebrity out there! Here, she is looking dapper in a big cowgirl hat and a pair of funky shades. She's keeping it simple and still looking like a total diva.
11. The Pet Selfie
If you're a fan of Lady Gaga, you must know how much she loves her dogs. Her French bulldog, Asia, is one of the most famous celebrity dogs in existence. She sure looks adorable with her fur-babies in this one!
That was our round-up of the top 11 photos of Lady Gaga without makeup. Isn't she the true personification of the modern-day, strong-willed, rebellious woman who lives life according to her own values and terms? She definitely is! Some of you may call her freaky or weird, but there's always more than what meets the eye. Lady Gaga is powerful with her abundant talent and a kind heart. She's also a symbol of feminism. Hats off to you, Lady Gaga!
The following two tabs change content below.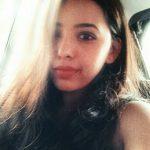 Esha Saxena is a writer, journalist, and a full-time wallflower. She holds a Master's degree in Media and Mass Communication and firmly believes that makeup is nothing less than art. Combining her love for writing with her passion for makeup, she brings to you reviews, techniques, and her ever-growing knowledge on this form of art. In her spare time, she loves reading, listening to obscure indie bands, and writing poetry – all of this while being a crazy dog lady.