Laser Liposuction – Laser Fat Removal To Blast Fat
Laser liposuction or laser lipolysis is a minimally invasive, FDA-approved cosmetic procedure to remove excess fat (1). It removes fat cells permanently, with minimal scarring (2), (3). Laser liposuction is is different from liposuction, which uses vaccum force to suck out the fat. Laser fat removal uses heat from the laser to melt the fat and then suck it out. The technique and instruments used in liposuction were first introduced by Arpad Fischer and Giorgio Fischer in 1974.
If you are stuck with a stubborn chunk of fat in your body and want to get it removed, this article is for you. Read on to know all about laser liposuction before you take the final jump. Swipe up!
How Does Laser Liposuction Work?
Laser liposuction works by melting the fat at the target area. A laser of a specific wavelength is applied on the target area, which causes the fat cells to break down. The fat and cell debris are then removed using high-pressure vacuum with a hollow instrument called cannula.
The most common areas for liposuction are:
Abdomen
Hips
Inner thighs
Back
Neck and chin
Chest
Upper arm
Outer thighs
Since it is minimally invasive and targets localized fat, you will be under localized anesthesia. However, it does have the risk of pain and scarring. It is also not a treatment for obesity and does not remove stretch marks, cellulite, and dimples present on the target area.
Now, the burning question is, is laser liposuction safe? Find out next.
Is Laser Liposuction Safe?
Yes, laser liposuction is a safe way to get the stubborn fat removed from your body. But make sure you get it done at a well-known place, and a doctor oversees the procedure.
However, you should also keep in mind while going for any kind of invasive, minimally-invasive, or non-invasive procedure that there will be a chance of bleeding, pain, and skin discoloration. That's why it is important that you get liposuction or laser liposuction done by a doctor and not at a salon.
Once you get the procedure done, you can see immediate results. But how long will it last? Scroll down to find the answer to this question.
How Long Does Laser Fat Removal Last?
The laser fat removal or laser liposuction will last for as long as you can maintain it. To be specific, unless you take the following steps, going for laser fat removal will be pointless:
Workout at least 4-5 hours a week.
Follow a healthy diet.
Include protein, good carbs, and healthy fats in your diet.
Do yoga and practice meditation.
Consume limited amounts of alcohol.
Quit smoking.
So, yes, laser fat removal may work for you. But you should know that these procedures aren't without any side effects. Here's a list of side effects of laser fat removal procedure.
Laser Fat Removal Side Effects
Skin necrosis
Skin sagging
Scarring
Numbing
Infection
Pain
So, it is very important that you know what you are getting into and get the procedure done by a trusted doctor.
Thankfully, there is another laser fat removal option, which is non-invasive and does not leave a chunk of sagging skin. What is it? Find out in the next section.
Laser Lipolysis
Laser lipolysis is a non-invasive laser fat removal procedure. All you have to do is book an appointment with a licensed doctor, who will then mark the target area.
You will have to lie down on the bed at the clinic or hospital, and a nurse will attach laser pads equipped with laser diode on the target area.
The laser will penetrate the fat cells and cause them to release the stored fat and water. The fat and the water are then flushed out through the body's normal excretory system.
So, if you want to melt that last bit of fat, which procedure should you choose? Find out in the next section.
What's Best – Laser Liposuction Or Laser Lipolysis?
Laser liposuction has the upper hand over regular liposuction.
The laser liposuction procedure can help you get rid of the fat, but it can also cause the skin to sag. Plus, the risk of pain and scarring is high. On the other hand, laser lipolysis is non-invasive, and the procedure stimulates the production of collagen, which prevents skin sagging and tightens the skin (4).
So, it is best that you consult your doctor before going for laser fat removal.
Also, you'll have to qualify for getting the procedure done. Here's who can go through the procedure.
Who Can Try Laser Liposuction?
Laser liposuction is only recommended for people who are already living a healthy life and need to get rid of that small bit of extra fat that exercise and diet are not effective on. It is not meant for people who have a BMI over 30 or who are looking for a massive amount of fat loss from the body.
Conclusion
Laser fat removal is an effective way to shed an inch or two of the fat layer. It can give you quicker and better results if you exercise regularly and eat healthily. Talk to your doctor and get the procedure done and live a more energetic and fit life. Cheers!
Expert's Answers For Readers' Questions
1.How much does laser lipo cost?
The cost of laser liposuction depends on which country you are in and the clinic or hospital you choose to get it done from. Do a quick google "near me" search, and you will get the exact figures.
2.Is laser lipo painful?
Laser lipo is just a little painful and may cause redness of the skin.
3.How long does it take to recover from laser lipo?
You need a minimum of 3 days gap before you go for the next appointment.
4.Will I receive any cuts or injections during the procedure?
Laser liposuction is a non-invasive procedure – so, you will not get any cuts. You may be on painkillers prescribed by the doctor doing the procedure.
5.Where does the fat go?
The fat is either used up as energy or is excreted from the system.
6.Are the results permanent?
The results are not permanent if you do not follow a healthy lifestyle.
References

The following two tabs change content below.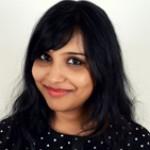 Latest posts by Charushila Biswas (see all)