All You Need to Know About Laser Treatment For Acne Scars Acne is a common skin condition that occurs when hair follicles in the skin get clogged by dead skin cells, oil, and dirt. Pimples, blackheads, and whiteheads are all types of acne. Acne is very common in teenagers and adults. In some cases, acne goes away without leaving any marks, but in many instances, it damages the skin and leaves behind scars. In fact, 95% of people who have acne tend to have scars (1).
Though scar formation is the body's natural response to inflammation. Acne scars are broadly classified into three main types: rolling atrophic scars, icepick scars, and boxcar scars (1). These scars can be very stubborn and challenging to treat. The type of surgical or laser treatment for acne scars depends on the type of scar.
Laser treatment for acne scars uses strong monochromatic lights from a very limited wavelength spectrum. This treatment is customized for each patient based on their condition. Keep reading to learn all about laser treatment for acne scars.
Types Of Laser Treatments For Acne Scars
Laser treatments work in different ways to remove acne scars. These include:
Removal of the damaged issue
Working with the blood vessels in your skin
Stimulating collagen production
There are different types of laser treatment for acne scars:
Ablative Laser Resurfacing
Ablative resurfacing is a technique for treating acne scars by removing the damaged tissue from the surface of the skin to make way for newer skin. Ablative laser resurfacing can be done using Co2 and Erbium YAG lasers. This type of laser is ideal for scars that are not too deeply set in the skin.
Radio-Frequency Micro-Needling With Blue-Light Technology
This type of laser uses blue light in the wavelength of 415-545 nm and penetrates around 0.3 mm into the skin. The porphyrins produced by the acne-causing bacteria get excited at 415 nm wavelength and release oxygen, which kills the bacteria. This laser, apart from reducing the intensity of acne, has anti-inflammatory effects that reduce scar formation.
Non-Ablative Laser Resurfacing Diode And NdYAG Lasers
This type of laser treatment uses infrared heat. It works by increasing the collagen in the body which, in turn, promotes healthy skin cell turnover.
These lasers are non-ablative in nature and heat up the area around the scar. This heat helps absorb the pigments present in acne scars.
Intense-Pulsed Light Laser (IPL)
This type of treatment is very similar to laser treatment, but instead of using one wavelength of light, it uses a broad spectrum of wavelengths to resolve pigmentation problems like acne scars. This type of laser treatment first absorbs the excessive pigment from the skin and evens out the complexion. It is also said to stimulate collagen formation to some extent, which further enhances the uniformity of skin tone.
Fractional Laser Treatment
These lasers work by breaking up the laser energy into thousands of small fragments to treat specific areas of the skin. These lasers can also be used on other parts of the body for depigmentation, along with treatment for acne scars. They can be of two types – ablative and non-ablative. 30%-50% improvement has been reported in acne scars with just one session of this laser treatment. However, this percentage varies from person to person.
Now, let's talk about what kind of prep you need to do before laser treatment for ace scars.
Preparing For Treatment
This is what happens before a laser treatment for acne scars:
Your dermatologist or cosmetologist will take a complete medical history and perform a thorough clinical evaluation.
They will understand your skin condition, the frequency and history of acne, and your expectations from the laser treatment.
You will be explained the possible outcomes, risks involved, and side effects that may occur following the procedure.
You will most likely be advised to avoid smoking for two weeks before and after the procedure.
Avoid medications or supplements that affect blood clotting – like aspirin, ibuprofen, and vitamin E – at least 10 days before surgery.
You must ask your doctor about your risk of developing a fever, blisters, or cold sores.
Now, let's check out how the procedure is done.
How Is A Laser Acne Procedure Done?
On the day of your laser acne scar removal, you will need to arrive for your appointment at least one hour prior.
The specified area will be numbed with a numbing cream that takes an hour to take effect, getting your skin ready for treatment just in time.
Some people may experience pain or discomfort, but a stream of cold air is blown across your skin during the procedure to help reduce the discomfort.
You will be provided with laser-proof eyewear to protect your eyes during the procedure.
The treatment procedure takes about 30 minutes to finish.
Your doctor may prescribe OTC pain medication to help you with mild pain.
After the procedure is completed, here is what you can expect and need to do:
After the first 24 hours, clean the treated area 4-5 times.
You can use petroleum jelly on the treated area to prevent the formation of scabs.
Experiencing swelling 24-48 hours after the treatment is normal.
You may also experience itching for 2-3 days after the procedure.
After undergoing laser treatment for acne scars, use oil-free makeup products for at least 2-3 months.
You can exfoliate your old skin 5-7 days after the treatment.
Avoid direct sun exposure, and always apply sunscreen when stepping out.
Always keep your newly surfaced skin moisturized.
Listed below are the side effects you may experience after the procedure.
What Are The Risks And Side Effects Of Laser Acne Treatment?
Though laser treatment for acne scars is a safe procedure routinely performed at dermatology clinics, it does have a few side effects associated with it. Some of these include:
Swelling of the treated area
Pain
Bleeding
Further scarring can occur, especially with Co2 laser, but this is rare
Discoloration
Infection
Crusting on the treated surface
Acne flare-up
Now, let's answer the most important question.
How Much Do Laser Treatments Cost?
Laser treatment for acne scars is performed as an out-of-pocket expenditure as insurance does not cover such cosmetic procedures. According to the American Society of Plastic Surgeons, the average cost of a laser resurfacing procedure is $1,963 for ablative and $1,201 for non-ablative techniques (2). However, this cost is just the basic treatment cost and does not include other related expenses.
Also, the cost of laser treatment of acne scars depends on a number of factors like:
The number of scars you wish to get rid of.
The size of the skin area you wish to get treated.
The number of sessions you will need for effective results.
The type or combination of lasers that your dermatologist or cosmetologist will use.
The experience and expertise of your doctor.
Let's look at some other things you need to consider – besides cost – before going for laser acne scar removal.
Things To Consider When Choosing Laser Acne Scar Removal
If you wish to get your acne scars treated using laser treatment, you need to consider the following to avoid any side effects or health emergencies:
Are you on Warfarin (a blood thinner)?
Are you taking Roaccutane? Or have you taken it in the past 12 months?
Do you have an active flare-up of any skin condition like acne, cold sores, eczema, psoriasis, etc.?
Are you pregnant or breastfeeding?
Do you have a suntan or a fake tan?
Do you have active acne spots?
Check out the next section to find out how to take care of your skin after laser treatment.
The Aftercare
The period after your laser treatment for acne scars is very important for adequate healing. Here are some things you must do to speed up the healing process and restore your skin to normal condition as soon as possible:
1. Use Sun Protection
It is advised not to venture out in the sun or expose yourself to direct sunlight immediately after your laser treatment. If you have to, you can do so 3-4 days after your treatment. But, always remember to apply sunscreen.
2. Avoid Using Non-Essential Skin Products
If you wear a lot of makeup during or use various skincare products as part of your routine, put a hold on them until your skin has healed post-treatment.
3. Avoid Exercising
After any skin treatment, you will be advised to avoid exercising or performing physical activities that make you sweat for a few days. This is because sweat and the salts in it can cause irritation on raw skin that has just been treated.
4. Use Only Gentle Skin Care Products
Any treatment, including laser treatment for acne scars, can cause some amount of discomfort to your skin. Using strong skincare products can irritate the skin further. So, use only gentle skincare products in the laser treatment aftercare phase.
If you have any concerns or queries during the healing phase, feel free to discuss them with your doctor.
The Final Takeaway
Acne often leaves behind scars, especially in teenagers. While these scars take a long time to fade by themselves, there are many treatments available today to help you get rid of them. One of these techniques is laser treatment for acne scars. Different types of lasers are available for scar removal, and the dermatologist will use the one which is best suited for the patient's condition. The laser procedure for acne scar removal takes around 30 minutes, but recovery can take a few days. After the laser treatment, a few aftercare instructions are provided to facilitate proper healing.
Frequently Asked Questions
How many laser treatments does it take to remove acne scars?
The number of sittings of laser treatment to remove acne scars depends on the type of scars and how deeply pigmented they are.
Can acne scars be removed permanently?
It might take many sitings, spread over many months, to diminish the scars effectively or noticeably.
Sources
The following two tabs change content below.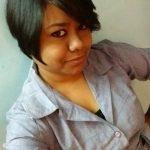 Ramona is a journalist-turned-content writer. She holds a Master's degree in English Literature and has been writing for the digital world for over five years. She specializes in writing for Skin Care. She has done a certificate course titled 'Dermatology: Trip To The Skin', offered by Novosibirsk State University. She believes that beauty begins with a good skin care regimen and is on a mission to eliminate all toxins from her routine. She helps and guides readers in selecting products and ingredients specific to their skin type/issue. When Ramona is not working, her books and passion for music, good food, and traveling keep her busy.