10 Different Types Of Laser Treatments For Acne Scars
We all get acne at some point in our lives. But sometimes, the scars that remain behind not only damage your skin but also affect your confidence. Don't freak out – because acne scars don't stand a chance against laser resurfacing. I know there're too many concerns regarding laser treatment, and many of you are skeptical about it. In this article, I have tried to address all your concerns about laser treatment for acne scars. Keep reading to know more.
Table Of Contents
Understanding Acne And Acne Scars: How Are They Formed?
Acne occurs when the dead skin cells and sebum, along with bacteria, accumulate in your skin pores, causing inflammation and lesions. Your body has its own mechanism to fix this damage. It repairs the damage by forming more collagen. And this ends up changing your skin texture by forming indentations on your skin (due to the excess collagen formation), resulting in a scar.
In other words, you get acne scars when your skin starts to heal. Now, depending on how much excess collagen your skin has formed or lost, acne scars can be classified into three types:
This type of scar is formed when there is tissue loss during the acne recovery process. This causes depression in your skin. Icepick scars (deep scars), rolling scars (usually M-shaped), and boxcar scars (U-shaped scars with a wide base) are the three types of commonly seen atrophic scars.
Hypertrophic And Keloidal Scars
You get these types of scars when your skin forms too much collagen, causing bumps and ridge-like areas on the surface. There are bundles of collagen within the area where there is acne. Keloids appear as red-purple papules that can spread beyond the acne affected area. Both hypertrophic and keloidal scars are common in dark-skinned individuals (1).
Acne scarring can be treated through several approaches. In recent times, laser resurfacing has emerged as an impressive treatment option. Let's take a brief look at it.
How Does Laser Treatment Or Laser Resurfacing Work?
Lasers are very intense monochromatic lights that are limited within a narrow band of wavelength. These monochromatic lights are used on your skin to stimulate the dermal fibroblasts (cells in your skin that can form connective tissues and facilitate wound healing). These fibroblasts replace the collagen and elastin that were lost due to scarring (2).
Usually, ablative and nonablative lasers are used for acne scar treatment. I have discussed these below.
Types Of Laser Treatment For Acne Scar Removal
Lasers that are used for acne scar removal mainly fall into two categories:
Ablative: These lasers can clear acne scars effectively and give impressive results. They remove the damaged tissue by evaporation or vaporization or by melting it. The most commonly used ablative lasers are Erbium YAG and Carbon dioxide lasers. These wear or erode the scar surface and tighten the collagen fibers under your skin. Ablative lasers have a longer recovery time.
Non-Ablative: Non-ablative lasers have a shorter recovery time, but the results are less impressive as compared to ablative lasers. These lasers do not remove any tissue from your skin but boost collagen development and make your skin tight. The most common non-ablative lasers used for acne scar treatment are the diode and NdYAG lasers.
Here is a detailed overview of the types of laser treatments used for acne scar removal.
1. CO2 Laser Treatment For Acne Scars
This is a highly effective way of treating acne scars. The fractional CO2 laser is used to make small microscopic holes deep within your skin layers. This helps in facilitating collagen development in that area and smoothens out the acne scars. This laser treats only the affected part of the skin, leaving the surrounding area intact.
2. Fraxel Dual Laser Treatment For Acne Scars
The Fraxel Dual laser treatment uses two lasers of different wavelengths as one for treating your acne scars. The 1927 nm wavelength helps in reducing the pigmentation, and the 1550 nm wavelength improves the skin texture by treating the acne scars. This process focuses on boosting cell growth in your skin. The two lasers can be used separately or together – as per the needs of your skin and the treatment option.
3. Fractional Laser Treatment For Acne Scars 
Fractional CO2 laser resurfacing uses a variety of microbeam sizes and densities to suit the needs of the patient. Compared to the full laser ablative treatment (CO2 laser treatment), the fractional CO2 system can be used easily on other parts of the body (other than the face). This treatment can help in eliminating the existing acne scars and also prevent new scar formation (3).
4. Intense Pulsed Light (IPL)
This laser treatment is perfect for treating dark acne scars. It does not affect the skin texture but focuses on the color of the scar instead and restores it back to the normal skin tone. Another benefit of this laser treatment is that it also clears the acne-causing bacteria. The laser used for this treatment is pretty intense. It penetrates your skin and is absorbed by the area that's darker due to the existing scars. The heat generated by this absorption breaks down the pigmented cells, thus eliminating the dark color.
5. V-Beam Laser or Pulsed Dye Laser (PDL)
If your skin has developed redness due to acne scars, this treatment will help you get rid of it. The concentrated laser beams used in this treatment target the enlarged blood vessels that are causing redness. The heat generated from the laser beam erodes all the nutrients and oxygen on the topmost layer of skin. Eventually, the dead skin cells are shed, and your skin gets a chance to regenerate cells in that area.
6. Smoothbeam Laser Treatment For Acne Scarring
This non-ablative laser treatment is pretty effective in reducing acne scars and helps in stimulating the collagen development process of the skin. It uses a dynamic cooling device that deep cools the target area of your skin using short blasts of cryogen spray. This protects the topmost layer of your skin, the epidermis. This is quickly followed by another laser beam that targets the upper dermis. The heat generated from the second laser boosts collagen development in the deeper layers of your skin, filling the scar from within. You might need multiple sessions to heal your scars completely.
7. PRP And Microneedling For Acne Scars
During a session of microneedling, the dermatologist uses a special device to prick your skin to boost collagen development. That's why microneedling is also known as Collagen Induction Therapy. Sometimes, during the session, the dermatologist may also use PRP or platelet-rich plasma injections. This, of course, involves additional cost. Together, PRP and microneedling speed up the natural healing process of your skin and make it tighter. A study also found both the processes to be pretty effective in treating acne scars and improving the skin texture and firmness (4).
8. eMatrix Sublative Rejuvenation For Acne Scars
This procedure gently resurfaces your skin and improves the skin texture by reducing acne scarring and wrinkles. This process uses radio frequency (or electrical pulses) to smoothen your skin. Each pulse delivered to the skin activates the fibroblasts in the target area, which then signal for collagen regeneration in the area. The untreated tissues in the adjoining parts too support the healing process.
9. Erbium:Yttrium Aluminum Garnet (Er:YAG) Treatment For Acne Scars
This treatment method uses infrared rays of wavelength 2940 nm that penetrate the skin, causing tissue ablation (removal). However, compared to any other laser therapy, the tissue vaporization and desiccation (extreme drying of tissues) is less in this process. The collagen in your skin absorbs the laser pretty well, supporting the healing and regeneration process within the skin layers (5).
10. Profractional Laser Treatment for Acne Scars
This laser is an Erbium:YAG laser that treats fractions of your skin by creating numerous microchannels within your skin tissues that boost collagen development and smoothen acne scars. The laser not only eliminates acne scars but also tightens the skin, minimizes wrinkles, improves texture, and reduces photodamage.
Laser resurfacing treatment is non-invasive and usually ensures positive results. However, there are risks involved in this treatment. Before thinking about undergoing laser treatment, consider its pros and cons.
Laser Resurfacing Treatment For Acne: Advantages And Disadvantages
Advantages
The devices used in laser treatments pinpoint the area of treatment, leaving the rest of your skin untouched.
Since laser treatment does not use any chemicals or man-made additives, you do not develop allergic outbreaks or reactions.
It is very effective. You can see a dramatic change in your skin texture and get permanent results depending on the choice of treatment.
It is better than undergoing surgeries and other skin procedures. It doesn't have any downtime, which means you don't need to stay at the hospital, and there is no blood loss involved. You will get rid of your old skin and regenerate new skin, which will be much smoother and tighter.
Disadvantages
Usually, ablative lasers have some complications and side effects, including short-term effects like fungal and bacterial infections, and long-term effects like hyperpigmentation and persistent erythema. Overtreatment of a particular area with CO2 laser therapy can cause scarring and infection. So, caution should be taken while using the laser in areas such as eyelids, upper and lower neck, and chest area.
It is expensive. Although the cost varies from place to place, even if you go for a small treatment, it will cost you a bomb.
Your skin will look irritated and red during the recovery time. Though the laser doesn't burn your skin or peel it, the exposed new layers of your skin will remain sensitive to the environment and chemical or natural elements. For those with a darker skin tone, the skin might appear discolored (lighter than your normal skin tone). You need to adhere to the dermatologist's guidelines to limit your pain and facilitate the recovery process.
Availability of the treatment is an issue. And it's pretty difficult to find a skin rejuvenation center that offers a wide range of laser treatment services (depending on the area you stay).
Does it seem like magic that can erase your scars and marks forever? Well, yes, it is, thanks to the advanced technology. But wait, there are certain things you need to consider before jumping onto this laser treatment bandwagon.
Things To Consider Before Going For Laser Treatment For Acne Scars
1. It Doesn't Get Rid Of The Scars
Surprised? Apparently, it looks like your scars are gone for good. But the truth is, the laser treatment doesn't make them vanish fully. Instead, it makes them less noticeable and appear like the scars aren't there at all.
2. The Treatment Outcomes Depend On The Skills Of The Person Performing It
If the person performing the laser treatment is not skilled enough, you may not get the desired results. So, before booking an appointment, make sure a certified dermatologist will perform the treatment.
3. Always Go For A Consultation
This is because the dermatologist who will be performing the treatment must consider your skin type, your health, and the condition of your scar. They also need to know your medical history or whether you take any supplements and medications or not.
4. Limit Your Sun Exposure
This is applicable both before and after the treatment. It is not possible for the dermatologist to perform laser treatment if you have got a tan as it might cause serious discoloration. And after laser treatment, you need to limit your sun exposure to prevent further scarring.
5. Lifestyle Changes
For best results, you may need to make a few changes to your lifestyle, such as:
Quit smoking before the treatment.You may have to discontinue a few medications and supplements (otherwise, they might delay the healing process).
Stop using skin care products containing glycolic acid and retinoids at least 2-4 weeks before treatment.
Avoid tanning.
6. The Treatment May Involve Multiple Treatments
Sometimes, for best results, the dermatologist may combine two or more treatments for scar reduction. For instance, the dermatologists may use a laser for scar treatment and also suggest using fillers. Also, you may require more than one session.
7. Results May Take Time
It can be weeks or months before you see any actual results on your skin. It depends on your skin and the degree of scars you have.
You need to consult your dermatologist beforehand to determine whether you are eligible for laser resurfacing treatment or not. Undoubtedly, these are the fastest ways to deal with acne scarring. If you are worried about your acne scars, you can try any of these methods and share your experience with us.
Expert's Answers for Readers Questions
Who is eligible for laser resurfacing treatment?
People who have acne scars (or any other type of scar), wrinkles, pigmentation, age spots, and superficial acne are eligible for the treatment.
Can acne recur even after undergoing laser treatment? Are the results permanent?
It all depends on how well you follow the post-treatment guidelines. You need to work with your dermatologist and devise a lifestyle plan to prevent acne. Moreover, people with mild acne may get different results as compared to people with severe scarring.
What's the recovery time for laser treatment?
It depends on the type of laser treatment you are undergoing and the kind of scars you have. Recovery may vary from a few days to weeks. For instance, for those with mild scars, the recovery time may be a few days while for those with severe scars, it can take weeks.
Is laser treatment painful?
It causes zero to very little pain (a mild stinging like sensation during the process), which is manageable.

The following two tabs change content below.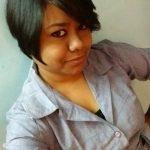 Latest posts by Ramona Sinha (see all)