10 Last Minute Christmas Recipes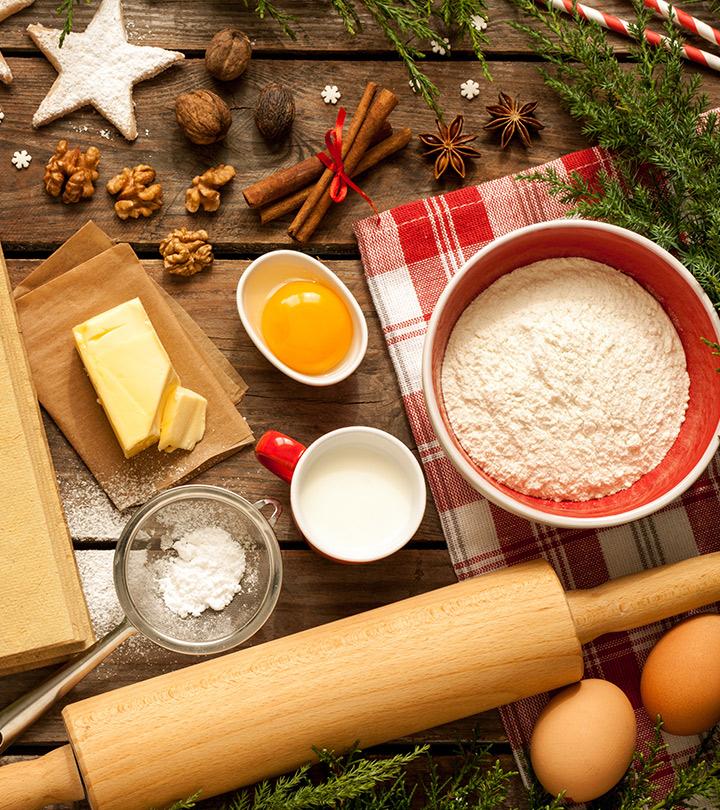 Christmas is indeed a celebration of joy and benevolence! And what makes it even more special is the variety of foods you get to eat. But then, wouldn't it be a little boring if you prepare the same dish every Christmas Eve?
That's why we have come up with these 10 brilliant Christmas recipes that are as unique as they are delicious!
1. Coke Ham
This delicious baked ham can satiate your taste buds whatever the time of the year!
Ingredients
1 Pre-sliced ham
Honey Dijon or brown mustard, 1 to 2 bottles
Breadcrumbs, 24 oz.
Brown sugar, 1 packet
Diet coke, 2-liter bottle
Duration
10 minutes for preparation and four hours for cooking.
Procedure
Preheat the oven to 325 degrees Fahrenheit.
Make deep cuts in the ham. Ensure the ham is thoroughly thawed (which takes one to two days).
Take a roasting pan, and baste the ham in the coke.
Once the ham is completely coated, pat the brown sugar into the mustard.
Cover it entirely and place it in the oven. Cook each pound for an hour.
When you get to the last hour, remove the ham from the oven.
Repeat the basting process, and the adding of mustard and sugar.
Pat the bread crumbs onto the ham. More importantly, ensure it's not too soggy.
Uncover it, and place it back into the oven. Cook for one last hour.
Remove it from the oven. Let it cool and then serve.
2. Chocolate And Clementine Log
This scrumptious dish won't keep you in the kitchen for long, and at the same time, will impress your guests like no other!
Ingredients
Readymade chilled custard with real vanilla seeds, 500 ml tub
Chocolate brownies, 400 grams
Plain chocolate, 100 grams
Cherries in kirsch, two jars each of 390 grams capacity
Crème fraîche, 200 ml tub
Double cream, 300 ml tub
Icing sugar, 25 grams
Grated chocolate (for decoration)
Duration
25 minutes for preparation and five minutes for cooking.
Procedure
Add the custard and the chocolate pieces to a pan.
Gently heat the pan and keep stirring until the chocolate has completely melted into the custard.
Cover the pan with a cling film and let it cool.
Take a trifle bowl and arrange the brownies at its base.
Drain the jars of cherries and scatter them over the brownies. Ensure you leave the liquid behind in the jars.
Now drizzle about 100 ml of the liquid over the brownies.
Spoon the chilled chocolate custard all over. Let it cool.
For the topping, gently whip the cream with crème fraîche and icing sugar till soft peaks form.
Let it cool until it's ready to serve. You can decorate the dish with grated chocolate if you like.
3. Orange Frosted Panettone Cake
The superfast special stacked cake can make your Christmas all the more memorable!
Ingredients
Fruity panettone, a 500 gram box
Mascarpone, a 500 gram tub
Caster sugar, 2 tablespoons
Zest of 1 orange
Silver balls (for decoration)
For the syrup, you need –
Juice of 2 oranges, and zest of 1 orange
Caster sugar, 2 tablespoons
Grand Marnier, 1 tablespoon
Duration
10 minutes for preparation and two minutes for cooking.
Procedure
The syrup must be prepared first. Slowly heat all the ingredients till you see the sugar dissolving. Boil for a minute or till it has thickened.
Leave it to cool.
Trim off the rounded top of the panettone, and cut the remaining part into four horizontal slices using a sharp knife.
Beat the mascarpone, orange zest, and caster sugar together.
Now stack up the slices and drizzle a little of the orange syrup on each slice as you go.
Use about two tablespoons of the mascarpone to sandwich each slice together.
Once you are done with the stacking, cover them with the rest of the mascarpone in random swirls (you can use a palette knife for this).
You can also scatter a few silver balls over the dish if you want.
4. Fruitcake With Cheese And Apples
The combination of apples and cheese is a match made in heaven. This simple dish doesn't even require cooking, but can leave you wanting more!
Ingredients
400 gram rectangular fruitcakes, 2
A few triangular slices of Lancashire cheese
Finely sliced pieces of an apple
Duration
20 minutes for preparation.
Procedure
Cut the fruitcakes into thin pieces.
Top each piece with a slice of the Lancashire cheese and a piece of apple.
5. Carrot And Tarragon Puree
With just three ingredients, this dish can show you what an ideal Christmas meal can be!
Ingredients
Sliced organic carrots, 1 pack
Butter, 50 grams
Chopped tarragon leaves, 1 tablespoon
Duration
20 minutes for preparation and 30 minutes for cooking.
Procedure
Boil the carrots in salt water for about 20 minutes or until they become tender.
Drain in a colander and leave it as it is for about two minutes to steam-dry.
Place the carrots on the pan and add the butter. Roughly mash the mixture.
Season well and add the tarragon leaves.
Refrigerate for about three days.
Reheat in the microwave for about two minutes before serving.
6. Bacon Turkey Scaloppine
The meaty goodness of this dish can make your Christmas experience one of a kind!
Ingredients
Turkey breast cutlets, 6 (each about 4 to 5 oz.)
Salt and pepper, 2 tablespoons each
Bacon, 6 slices
Olive oil, 3 tablespoons
Mozzarella sauce, 6 oz.
Tomato sauce, 2 cups
Duration
10 minutes for preparation and 15 minutes for cooking.
Procedure
Preheat oven to 375 degrees Fahrenheit.
Pound the cutlets to ¼-inch thickness and place them between sheets of wax paper.
Season with salt and pepper.
Cook the bacon in a large frying pan for about three to four minutes or until it turns almost crisp.
Drain on paper towels and pour off the fat.
Now add olive oil to the pan and add the cutlets. Cook over medium heat.
Keep turning the cutlets on their sides, allowing them to cook for about two minutes on each side.
Continue this way until the cutlets turn slightly brown.
Arrange the cutlets in a single layer on a baking sheet.
Top them with cheese, and then bacon.
Now, bake for about 10 minutes or until the cheese melts.
Serve with tomato sauce.
7. Chocolate Tree Cake
Ingredients
All purpose flour, 1½ cups
Sugar, ½ cup
Cocoa powder, ¼ cup
Baking soda, 1 teaspoon
Eggs, 2
Butter milk, ½ cup
Salt, ½ a teaspoon
Vanilla extract, ½ a teaspoon
Water, 1 cup
Unsalted butter, ¾ cup
Duration
10 minutes for preparation and 35 minutes for cooking.
Procedure
Preheat the oven at 350 degrees Fahrenheit.
In a saucepan, add water, butter, and cocoa powder and boil.
Remove from the heat.
Whisk to mix the cocoa in the water-butter mix.
Mix the sugar, baking soda, and flour in a bowl.
In another small bowl, beat the vanilla extract, buttermilk, the slightly cooked water-butter mix, and eggs.
Using a spatula, combine everything to form a smooth batter.
Spoon the mixture into tree shaped molds.
Bake in a preheated oven for about 30 minutes.
Transfer the cakes to a cooling rack.
Serve immediately.
8. Mini Sausage Rolls
No wonder sausages are everyone's favorite party food. Prepare them for Christmas and take your celebration to a whole new level.
Ingredients
Garlic clove, ½
Chopped parsley, a handful
Sausages, 400 grams
A pack of ready-rolled puff pastry, 375 grams
Beaten eggs, 1
Duration
20 minutes of preparation and 30 minutes of cooking.
Procedure
Heat the oven to 390 degrees Fahrenheit.
Crush the garlic into a paste (you can use a pestle and mortar, or the flat of a knife).
Mix it with parsley and add 50 ml of cold water.
Peel away the skins of the sausages and place them in a food processor.
Set the speed high, pour the garlic flavored water into the mixture, and then season with pepper.
Now unroll the pastry on a board and lengthways cut it into half. Divide the sausage mixture into two, and spread it along the length of each pastry strip (ensure the shape is cylindrical, and leave a 1 cm edge).
Roll the pastry around the sausage and add the beaten egg to the ends.
Using a sharp knife, cut each roll into 10 pieces and place on a baking sheet.
Brush some more of the beaten egg all over the pastry.
Place it in the oven for about 30 minutes until the pastry becomes puffed and crisp and the meat is well cooked.
Remove from the oven and eat it by dipping it into tomato ketchup.
9. Pan Roasted Brussels Sprouts With Bacon
Ingredients
Thick-cut bacon, 4 strips
Butter, 2 tablespoons
1 pound of Brussels sprouts, halved
½ Chopped onion – large
Salt and black pepper
Duration
10 minutes for preparation and 15 minutes for cooking.
Procedure
Cook the bacon in a large skillet over medium heat until it turns crispy.
Place a paper towel on a plate and place the crisp bacon on it.
Chop the bacon.
In the same pan, melt the butter over high heat.
Add onions and Brussels sprouts and cook.
Keep stirring occasionally, and cook till the sprouts turn golden brown (for about 8 to 10 minutes).
Season with salt and pepper and toss the bacon back onto the pan.
Serve immediately.
10. Pleasin Pulled Pork
Ingredients
Deboned center-cut pork chops, 4
Honey barbecue sauce, ½ a bottle
Sliced onions, 1
Baby carrots, 1 cup
Procedure
Paint the bottom of a slow cooker with barbecue sauce and add the chops to it.
Now paint the top of the barbecue chops with the sauce, while saving a little more of the sauce for the end of the recipe.
Add onions and carrots to the slow cooker. Cover it and cook on high for about five hours (check the meat after four hours of cooking. If it's tender, set heat to medium and cook for one more hour).
Remove the meat from the cooker. Place it on a plate and shred it using two forks.
Remove the onions and carrots, and half of the juice left in the crock pot.
Return the meat and veggies to the crock and add the left over barbecue sauce. Let it heat through.
You can serve this over buttered noodles or mashed potatoes.
Try out these recipes for this Christmas, and you would do nothing but thank us! Tell us how this post has helped you. Do comment in the box below.
The following two tabs change content below.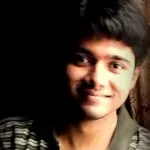 Latest posts by Ravi Teja Tadimalla (see all)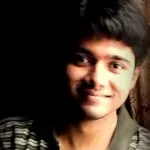 Ravi Teja Tadimalla
Ravi Teja Tadimalla is an editor and a published author. He graduated from SRM University, Chennai, and has been in the digital media field for over six years. He has a Professional Certificate in Food, Nutrition & Research from Wageningen University. He considers himself a sculptor born to chip away at content and reveal its dormant splendor. He started his career as a research writer, primarily focusing on health and wellness, and has over 250 articles to his credit. Ravi believes in the great possibilities of abundant health with natural foods and organic supplements. Reading and theater are his other interests.