60 Late-Night Date Ideas
To give you both that uninterrupted quality time away from prying eyes.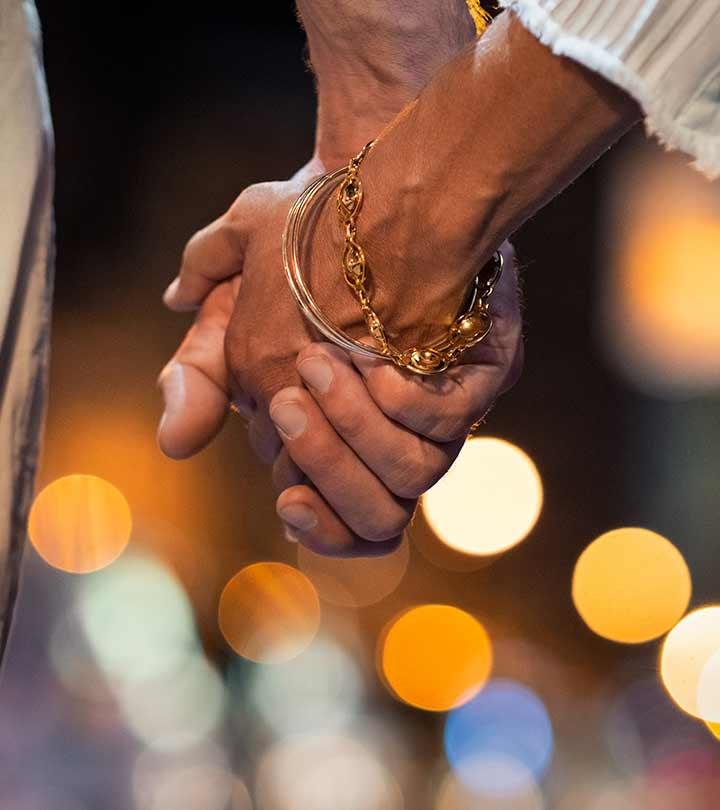 It is difficult to spend quality time with your lover because of hectic work schedules or other commitments. But, if you want to make up for this lost time, here are some late-night date ideas you can look into.
The long hours exhaust you, and you have almost no time left for your loved one. It is particularly true for couples who work long hours or have different work shifts. By the time you and your date have some free time to spend together, many entertainment and dining venues have closed for the day. When schedules are this erratic, you need something different to spice up your time together with fun date ideas.
A late-night date with your partner is the perfect way to relax after a long day. It will help keep your relationship fresh and exciting. You might be wondering what you can do at that late an hour. But worry no more! We have handled everything. These budget-friendly late night yet classy date ideas will impress both you and your partner. Have fun!
60 Late-Night Date Ideas
1. Plan A Karaoke Night
This is one of the best late-night date ideas. There are plenty of late-night karaoke bars out there. Visit one and unleash the singer in you. If you would rather stay at home, you can play games like RockBand or SingStar.
2. Play A Game
You can play indoor games and challenge each other. Try solving a Rubik's cube, or play ludo or chess. You can also conduct silly competitions at home. For instance, if you both are fitness enthusiasts, you can compete against each other to see who does more push-ups. Come up with more such ideas, write them all down, and put them in a bowl. On date nights, pick a chit and have fun.
3. Go For A Stroll In The Moonlight
Make use of the romantic moon! When you can see the moon through a plethora of clouds, grab your boo's hand and go for a walk. You can stroll in the park or on quaint streets, talking and laughing. If you live near the ocean, you can go for a walk down the beach when the moon is shining bright.
4. Go To A 24-hour Diner
Instead of going for a typical dinner and movie date, you can go to a 24-hour diner where you can gorge on tasty food as well as have heart to heart conversations with one another. This is one of the best ways to spend quality time with your partner, especially if you both are foodies.
5. Enjoy The Lake Side
This is a romantic late-night date idea. Similar to walking on the beach in the moonlight, no one can miss visiting the lake at night. You can just sit on the grassy banks, watch the twinkling stars in the sky, and have a late-night picnic with your bae. Since it can be cold, take a blanket along with you and cuddle with your partner under it.
6. Go On A Social Lounge Date
There are many social lounges where you can meet new people. You can also visit nightclubs to enjoy live music and relax. This is definitely one of the most exciting late-night date ideas.
7. Go To The Bowling Alley Or A Pool Hall
Many pool halls and bowling alleys, especially those in clubs, are open till the early hours of the morning. Make use of them and enjoy yourselves. However, most pool halls and bowling places are crowded during the weekends, so do your research and select the one that is less crowded.
8. Watch The Sunrise Together
What is more romantic than experiencing the first ray of light of the day together? Get up super early and watch a wonderful sunrise with your partner. You can visit one of the sunrise spots in your city or stay at home and watch it from your balcony or rooftop. Cuddle up with your partner with a warm cuppa of coffee and soft blankets.
9. Have A Late-Night Outdoor Picnic
A late-night outdoor picnic sounds so exciting! You can even do it in your garden (if you are concerned about safety or feeling plain lazy) or at the beach. Prepare a simple but romantic meal, like homemade sandwiches, cheese, and wine.


Quick Tip
When the stars come out, you can go somewhere serene, like to the hills or into the woods, with a blanket, pleasant music, and your preferred munchies. But, of course, you may also see a movie.
10. Go On A Drinking Date
By a drinking date, we don't mean the usual date where you go out for a couple of drinks with your boo-boo and have lovey-dovey conversations over cocktails. Borrring! Try something new and creative like cocktail making, wine tasting, bartending, whiskey tasting, or beer brewing. These activities would be amazing to try on a late-night date.
11. Visit Late-Night Markets
Visit the late-night markets in your city. You will be surprised to see how many people are up selling things in the late hours of the night. From food to vintage goodies, you can buy almost anything. Share the goodies with your bae and have a great time.
12. Go On A Late-Night Tour
Many travel agencies offer late-night tours. They are both informative and fun. You can also go on ghost tours, provided that you both are not petrified of ghosts. Another option would be a film or a cultural tour. There are many art galleries and exhibitions that are open till late at night. You can visit one with your partner and discuss your favorite artists. You can also go to a library and look for books together.
13. Organize Your Own Drive-In
This can be a great experience. If you have a laptop or portable DVD player, just take it outdoors. Stream a movie that you both have been wanting to see for a long time. Cuddle up with your bae and enjoy the movie together.
14. Watch A Live Show Together
There are many late-night live shows that are put up exclusively for couples. You can go to one of these and have an amazing time together. In addition to theater plays, you can also go for late night reruns of cult movies that are screened in select theaters. Another amazing idea is a magic show if you both are in awe of mystical things.
15. Go To A Zoo Or An Aquarium
There are aquariums and zoos that are open till late at night. They also host special activities for the patrons who visit late at night themed around nocturnal animals. You can play with the cute animals over there and learn something new about them. A perfect date idea for all animal-loving couples!
16. Massage Time
Who doesn't like a good, long massage? It doesn't have to be professional, you know? It is about spending some quality time together and finding out what your partner enjoys physically. Once you are done, let him work his magic on you.
17. Play A Dare Or Dare Game
Play your own version of the truth or dare game when you are together. Dare him to scream your name at the restaurant or propose to an old lady at the store. Have a lot of fun while doing this.
18. Netflix And Chill
Buy a load of ice cream, beer, and whatever snacks you want and do a TV show marathon. Order food and get cozy while you binge-watch your favorite shows and movies.
19. Cook A Dish Together
Make this experience more memorable by even shopping for the groceries together. It's okay if you don't know how to cook. It's okay if it burns! It's not about the food, it's about spending time together and having some innocent fun. If it gets messed up, you guys can always order something to eat. Treat yourself for the hard work you both did. Besides, "doing it" on the kitchen counter is truly something else!
20. Go For A Photo Booth Session
This idea can be so much fun. You can make a list of all the photo booths in your area and spend the evening running from one to the next! Not only is this super fun, but you will also make memories that will last a lifetime.
21. Play Poker
There's a popular variation of this card game that's a hit among couples. And for a reason. You may anticipate some thrilling, intimate, and spicy moments you might have with your partner as the game night progresses when the loser is punished by giving up an article of clothing. The fun part – you can apply this penalty to any card or board game. And whatever happens, you will always end up being the winner, if you know what we mean.
22. Go Camping
A little romance by the campfire can reignite the passion in your heart that can last a lifetime. Far away from the modern world, without tethered to your phone – this is where you both can truly connect. This is the perfect opportunity to have time for just the two of you and to get away from the things that are stressing you out. Set up a tent together, cook some camp-friendly food, and just enjoy the alone time without all the distractions.
23. Visit A Carnival
Yes, this is a movie cliché, but that does not mean it is any less fun or magical. Go on the roller coaster and get each other stuffed animals. Stuff yourselves with sugar cotton, candies, and corn dogs. Pretend like you both are teenagers all over again! Enjoy the night and make wonderful memories.
24. Road Trip
Is there any better therapy than hitting the road with your overnight bags with your favorite music playing in the background? And when you do this with the person that means everything to you, it takes the experience to a whole new level. Feel the breeze on your face and take lots of beautiful pictures. It is pure magic, truly.
25. Make Romantic Plans
Cook him a candlelit fancy dinner, get some expensive wine (or a cheap one – no one cares), put on a beautiful dress, light some candles, and play sensual music. Don't feel silly or weird about it. You should be able to be yourself in front of your partner and be able to do whatever you want without being judged by him. If that means getting in a bath of milk and rose petals, so be it!
26. Make DIY Projects Together
Go online and search for DIY projects that you both can do together. Pick one and spend the evening getting creative. If it is a bigger project, you know what you will be doing on your next date night!
27. Play The Questions Game
This is a sweet and sneaky way to find out a little more about each other. Look up questions you can ask your partner and ask him to do the same. Get some wine and spend some time getting to know each other. This idea will help you establish trust and deepen the connection between you two.
28. Go On A Hot Air Balloon Ride
This is an amazing one that no one can resist! Riding way up high and watching the twinkling lights of the city. It will be verrryyy romantic – and exciting!
29. Take A Bath Together
This one is pretty self-explanatory. Set up some candles, drop in some fragrant bath bombs, get the wine out, and get ready for a night of sensual love.
30. Late Night Baking
This is a great idea for couples who always have late night cravings for something baked and chocolatey! Have a baking date with your partner. Not only are you sure to have a lot of fun, but it also strengthens your bond, gives you the opportunity to get to know each other better, and you come out of it with some amazing baked goodies. It is a win-win!
31. A Long Drive
One of the best ways to break through the monotony is to dress up in the comfiest clothes you have, blast your speakers, and go for a late-night long drive.
32. Opera Night
If you are looking for a fancy late-night date idea, this is the one for you. Experience a cliché, Hollywood date by going to the opera and enjoying a live opera performance with your partner.
33. Night Trekking
Adventurous spirits or couples who love to stargaze should not miss out on this one! Even if it is during the night, take a short and thrilling hike that reaches the top of a mountain or hill so you can both watch the sunrise or the night sky together. Remember to take the needed safety precautions though.
34. Scavenger Hunt
If you put in some extra work, you can definitely pull off an amazing, late-night scavenger hunt. One partner can leave clues and provide a time limit under which the hunt has to be completed to win. Then the next time the other partner plans the hunt. It is a fun idea for game lovers!
35. Go To A Late-Night Comedy Show
Stand-up comedy is the rage! You can easily make a date night out of watching your favorite stand-up artist on the stage at a late-night show. The laughter will raise your spirits, and so will the booze!
36. Late-Night Food Festival
If you are a foodie couple, then there is no better way to spend time together than to visit a late-night food fest. Listen to some music, play some games, and enjoy the unlimited variety of food around you.
37. Tipsy Cocktail Night
When you add some booze to the mix, you get to have fun! You can make use of any ingredients at your disposal to mix up a cocktail. You can challenge your partner to see who comes up with the most unique and interesting cocktail. So get mixing! For all you teetotallers, plan a mocktail night.
38. A Night To Barbecue
If you ever wanted to experiment with barbecuing and different ingredients, this is your chance! Make a late-night date out of it and have fun eating, singing, and dancing with your partner. You can make it a party by inviting your close friend couples too.
39. Dance, Dance, Dance
If you want to have an amazing dance experience in the comfort of your home, try this one. Ask your partner to dress up in a tux while you put on an amazing dress, play some songs on your speaker, and dance the night away. Don't forget to have some cheese and wine handy to make it even more special! If you both want to be a little more adventurous, head out to a samba or tango club or a dance class.
40. Make A Bucket List
Do you want to try out a number of different things with your partner? What better way to keep track of it than making a bucket list of all the adventures you want to go on? Jot it, plan it, and enjoy!
41. Horror Stories
Do you know a lot of horror stories? Why not share it with your partner and freak each other out? Turn off the light, light up some candles, and embark on some horrifying tales together.
42. Breakfast Dinner
Why not make some pancakes, fry up some bacon and eggs, make some fresh fruit juice, and have breakfast in bed at midnight? You can also pair some wine with it to make it even more interesting while you enjoy your time with your partner.
43. Wine Tasting
Pick out some bottles of wine and make sure to pick ones you haven't tried before and have a tasting session at home. Be sure to get some choice fruits, cheeses, and meat to add to the late-night date experience.
44. Blanket Fort
Relive your childhood memories by building a cozy blanket fort with your partner. It is a fun and unique experience that lets you be a child again and enjoy your time together.
45. Online Shopping
Why not browse through your favorite online shopping apps to see what you need to buy? You can also browse through some clothes or matching PJs that you always wanted to buy. You can choose a surprise outfit for your partner and vice versa, accessories and all. Either you both plan to make the other look chic or funny. Then head out for a date wearing those outfits.
46. Campfire and Smores
Do you have a backyard? Then you can easily set up a small fire and have fun roasting marshmallows. You can get some blankets, pillows, and chairs to get cozy and enjoy a quiet night enjoying each other's company under the stars.
47. Tarot Reading
Do you have tarot cards? If not, you can easily borrow it from a friend or buy it to have a late-night date reading tarot cards. Ask any and all questions and interpret them in a fun way to make them interesting. Turn off the lights and light up some candles to set the mood!
48. Fast Food Run
Since major fast food chains stay open till very late, you can just go on a drive, order your favorite fast food through the drive-through, and enjoy a meal with your partner at a quiet parking lot while playing some music. Take it up a notch by ordering different dishes from multiple drive-ins. Find a nice spot to park your car, play some music or watch a show, and enjoy your food!
49. Paint-A-Thon
Want to show off your artistic talents? Well, this is your chance. Buy some paints, and a canvas, and make a late-night date out of it. You can draw each other or anything else that you like and get the painting hung in your bedroom. It's a great way to make memories!
50. Date-Night Jar
Why not spend a date night planning for many more date nights to come? You can search for some amazing ideas online, jot them down on chits, and put them in a jar. When the next date night comes around, just choose a chit and do whatever it says. This is a fun way to make your dates even more memorable and adventurous.
51. Chill On A Hammock
Who doesn't love a relaxing, laid-back date? Get some drinks, lay on a hammock together or side-by-side, enjoy the sound of the ocean and some soft faint music, and just chill for the night.
52. Read Out Loud
Do you and your partner bond over books? Then there is no better way to have a date night than to read a book out loud and enjoy the story as well as your time together.
53. Glow Body Painting
Ever wondered what it would be like to body paint using luminescent body paints? Well, this is your chance to experience it with your partner. The only other thing you'll need is a black light to make it more luminous. What are you waiting for? Try it out today!
54. Write Letters
A bit old-fashioned, but this will help keep this dying art alive! Write each other multiple letters, starting from one that can be opened on the same night, to writing different letters for special days. You can write 5-10 letters together that you can give your partner throughout the year.
55. Play An Instrument
The best music to enjoy on date night is your own. If you or your partner know how to play an instrument, serenade each other and come up with a beautiful song that you can literally call your couple song.
56. Indoor Obstacle Course
If you and your partner are the sporty types, go for a late-night, indoor obstacle course run. This should get your blood pumping and help build trust and team spirit between you both.
57. Late-Night Hot Chocolate
Rather than going for a coffee late at night, why not go for a hot chocolate instead? Some cafes are open 24/7 so you can definitely go there to enjoy a cup and some snacks while you spend time with your partner.
58. Late Night Horseback Riding
Want to experience a romantic night while galloping? Well, this is the one for you. Go on an exhilarating ride with your partner on a horse late at night to enjoy the calm nature.
59. Motorcycle Ride
Own a motorcycle? If you don't, you can always rent one and go on a romantic late-night ride and enjoy an amazing sunrise from a scenic spot.
60. Water Gun Fight
A great idea for when you want to cool down and have fun with your partner. Your late-night date becomes more fun when you are running around the place with a water gun trying to spray each other. It's a great way to bond and get some exercise at the same time.
In this personal blog, the author passionately advocates for the importance of prioritizing date nights in long-term relationships. She said, "When you date your partner because you love yourself, you love your partner, and you both prioritize your relationship needs, I'm trying to tell you, it is life-changing (i)."
Infographic: Reasons Why Late-Night Dates Are Crucial
Stress and hectic schedules can get in the way of spending time with your partner. So, it is essential to go on dates to spice things up. While this list of late-night dates inspires you to plan one at the earliest, the infographic below highlights why they are important for a relationship. Check it out now!




Quick Tip
A late-night yoga session is another option. Doing so with your partner will make you both more relaxed and adaptable!
Late-night date nights are special and should be made memorable. But whether you choose a karaoke night or go for a stroll in the moonlight, whether you opt for a social lounge date or watch the sunrise together, make sure to be happy. Therefore, when you plan one, let your creative juices flow and don't shy away from being unconventional. Of course, you can customize the ideas mentioned above to suit your purpose. Also, while executing these late-night date ideas, consider that you are both comfortable with it whatever you choose to do.
Frequently Asked Questions
What are some spontaneous late-night date ideas?
You can play board games at home, prepare your favorite dishes and have a backyard dinner instead of visiting a restaurant. Going on late-night walks is also a romantic way to strike up a conversation while enjoying the starry sky and sleepy neighborhood or just stay at home and watch a movie while enjoying finger foods!
What are some adventurous late-night date ideas?
You can make your late-night dates more adventurous by visiting a haunted house or just by watching a horror movie at home! You can also go night camping. Stay in the wilderness, stargaze, gorge on cup noodles and s'mores, and get to know each other!
What are some late night date ideas for long-distance relationships?
You can plan an online game night, host a virtual quiz night, watch some fun movies, or even play the classic truth or dare.
What are some budget-friendly late-night date ideas?
You can watch the sunrise together, plan a relaxing netflix and chill session, or cook a scrumptious meal with your partner.
What are some romantic late night date ideas that would be perfect for a special occasion like an anniversary or birthday?
Make sure to go the extra mile whenever it is a special occasion. Plan a fun road trip, go on a hot air balloon ride, or plan a romantic aquarium date.
Key Takeaways
Amidst busy schedules and long working hours, you may sometimes find no time to spend with your partner.
A late-night date can help you both relax as well as spice up your relationship at the end of a tiring workday.
You can play a game, go for a walk, or cook a meal together to connect with each other late at night.
Get ready to ignite the romance with these 10 delightful date night ideas for couples at home. From cozy movie nights to culinary adventures, play the video and gain creative inspiration for unforgettable evenings together.
Personal Experience: Source
(i) Date Night Matters
https://www.unapologeticallypam.com/2016/02/date-night-matters.html