50 New Hairstyles For Long Hair That You Can Try Today
Rapunzel had the right idea. Having luscious long hair has a way of making you feel like a princess, even if you're trapped in a tower and don't know it yet. But long hair can also be a pain to style. I mean how many times have your arms started to ache while trying to French braid your hair? I can't even keep track of how many times I've given up on doing a hairstyle halfway through and throwing my hair in a simple bun for this very reason. Well, the good news is that I have gone through the pain of scouring the internet to look for the latest haircuts for girls with long hair to do up those long tresses in. And let me tell you, this list of the latest hairstyles for long hair hits the jackpot. Scroll on down and check them out yourself!
50 Latest Hairstyles For Long Hair
1. Blunt Bangs
2. Updo
3. Bangs With Waves
4. Sleek and Shiny
5. Side Swept
6. Straight Hair With Layers
7. Simple Braid
8. Fishtail Braid
9. French Braid
10. Waterfall Braid
11. Perky Side Pony
12. Boho Braid
13. Flirty Side pony
14. The Pouf
15. Messy Bun
16. Sleek Knot
17. Half-do
18. Cinnamon Bun
19. Knotted Ponytail
20. Side Bun
21. Knotted Ponytail
22. Princess Jasmine/Bubble Braid
23. The Braided Headband Or Milkmaid Braid
24. Voluminous Curls
25. Voluminous Top Knot
26. Finger Waves
27. Bed Head Curls
28. Pinned Back Hair
29. Sassy Side Part
30. Slicked Back
31. Beachy Mermaid Waves
32. Side Braids
33. Curls With Straight Bangs
34. Scarf Updo
35. Low Knot
36. High Ponytail
37. High Bun
38. Tight Curls
39. All Around Layers
40. Cascading Hair
41. Curled Ends
42. Long Crimped Hair
43. Left Loose
44. Sleek Cinderella Hair
45. French Braid With Layers
46. Long Hair With Mid-Length Waves
47. Headband With Braids
48. Feline Fringe
49. Sleek Blanket
50. Angled Haircut
1. Blunt Bangs
Taylor Swift did it. Kim Kardashian did it. Hell, even Michelle Obama did it! We're talking about straight cut bangs, of course. Blunt bangs claimed their right to fame several decades ago. Simply add some blunt bangs on the front, covering the entire forehead. A bold fringe can completely transform an average hairstyle into a trendy and edgy one. The hairstyle also helps hide a wide forehead and highlights your cheekbones.
2. Updo
Wish you could chop off your hair everytime summer comes around? Well, then the updo is going to become your best friend! Updos are one of the most elegant hairstyles for long hair. A well-made updo is a head turner and can have other women seething with envy. So go ahead and flaunt it to look like the diva that you are!
3. Bangs With Waves
Trust me, anyone who has decided to get bangs is about to change their life. And they look even more amazing with some sexy wavy hair. They add a bit of glamour to one's mane, giving it an uber-chic look.
4. Sleek and Shiny
The first time I straightened my hair, I felt like a whole different person. Because straight hair has the power to transform you from drab to fab. You can play with different colors, shades, and placements if you flaunt this hairstyle. Appropriate highlights and low lights can add depth to the texture of your hair.
[ Read: Braided Hairstyles For Long Hair ]
5. Side Swept
You know where you're going wrong with your hair? You're parting it wrong. If you feel like your hair is making you look boring and way older than your age, you're probably parting it down the middle. The solution is quite simple, really. You just have to start parting it on the side. Parting your hair right on top of the middle of either eyebrow helps in creating asymmetry in your face, resulting in face-flattering angles. It is also a great way to grab attention and enhance your features.
6. Straight Hair With Layers
The "Rachel" haircut is still one of the most requested haircuts in the world for a reason. Jennifer Aniston, in Friends, showed us exactly how to get a layered haircut to frame your face. And the hairdressing world was forever changed.
7. Simple Braid
You remember how you hated it when your mom braided your hair tightly so that they wouldn't get too tangled or dirty when you went out to play? Well, looks like she was onto something! A simple braid can give you an edgy, yet cute look. Apart from being extremely fashionable, they are fun to create and flaunt.
8. Fishtail Braid
Tired of looking like a Plain Jane with your simple braid? A fishtail braid is the perfect way to tie your hair up and get some relief, yet look classy and elegant. All you need to do is follow a criss-cross technique.
9. French Braid
You know what's better than one French braid? Three French braids, of course! Try out this cool nautical inspired braided style that is functional, yet keeps your style chic and fun.
10. Waterfall Braid
The waterfall braid looks just as beautiful as it sounds. Most of your hair is left loose, and you can show off your shiny and long locks (if you have Rapunzel-like hair!) or go the punk way (if you like your braid messy) with equal elan.
11. Perky Side Pony
Are you a Barbie girl, in this Barbie world? Then try out this cutesy Barbie inspired hairdo! This side ponytail gives a unique twist to the ponytail. Tease the hair and tie a messy side pony. You can accessorize this hairstyle with a glittering hair band.
12. Boho Braid
Do you consider yourself a free spirit? Would you like to let it show through your hair? Then, the boho braids were made for you! Boho braids are a hairstyle that are a huge hit among women – celebrities and non-celebrities alike. They are pretty to look at, and easy to create.
13. Flirty Ponytail
Girl, I know you want to look like a futuristic babe. And this hairstyle will help you do just that. Experiment with your parting to try out new looks like this one. This unique twist at the parting spruces the ponytail up and adds a bit of oomph to your hair.
14. The Pouf
Whether you spell it 'poof,' 'pouf,' or 'pouffe', one thing we can all agree on is that this is a classic style that has been around since ages. It may take a bit longer to master and recreate this regal wonder, but it is worth the effort.
15. Messy Bun
They are romantic. They are classy. They are beautiful. Buns have been in vogue among school and college girls for a while now. No matter how many bad hair days you face, a messy bun can be your savior!
16. Sleek Knot
Look like a queen and feel like a queen with this sleek knot bun that looks dazzling. No matter what, a high bun will always remain in vogue. It is counted as one of the easiest updo hairstyles. It not only looks professional, but really trendy as well.
[ Read: Best Indian Hairstyles ]
17. Half-do
Can't commit to having all your hair loose or tied up? Then the half updo is just what you need. It looks chic and flirty. Simply gather hair from the top of the head and tie it up, while letting the remaining hair free. You can always play around with your hairstyle to give it new variations.
18. Cinnamon Bun
NO, it's not what you're thinking. This is not a bread roll that I'm talking about. The Cinnamon Bun is one of the most popular hairstyles for long hair. If you are a lady who likes to experiment with buns, try this pretty hairstyle. All it takes is some bobby pins to get this look.
19. Knotted Ponytail
Normally, you would not want knots in your hair. But this is a hairstyle that expressly calls for one. This knotted ponytail is the most convenient hairstyle that you can create. Besides which, it is one of the cutest hairdos out there.
20. Side Bun
If anyone knows the struggle of styling your hair every morning for work, it's me. And, trust me, this side bun is a savior. Besides being oh-so-easy to do, it also looks super cute on just anybody!
21. Braided Ponytail
Who doesn't want to look like a warrior princess? I most definitely do. So here's a hairstyle that will get you one step closer to your fantasy. The tiny braid woven into a big braid adds a truly magical feel to this hair look.
22. Princess Jasmine/Bubble Braid
With her big almond shaped eyes and thick bubble braid, Princess Jasmine from the movie Alladin stole the hearts of millions around the world. Her iconic bubble braid can easily be recreated with a few hair elastics tied around your ponytail.
23. The Braided Headband Or Milkmaid Braid
Heading out for a fun day in the sun? Check out this milkmaid braid hairstyle to team with yor cute sundress. Just tie your hair in 2 braids and pin them across the top of your head to get this look. Isn't this hairstyle cute?
24. Voluminous Curls
Tired of your boring straight hair? Then it's time for you to invest in a good quality curling iron. Voluminous and bouncy curls look girly and flirty, to say the least!
25. Voluminous Top Knot
If you, like me, spend copious amounts of time on Tumblr and Instagram all day, you'll know that there's an art and aesthetic to the messy top knot look. Paired with some cute baggy clothes and oversized sunglasses, you'll be the slaying the street fashion game with your top messy top knot look.
[ Read: Bridal Styles For Long Hair! ]
26. Finger Waves
This retro hairstyle from the 1920s is one of the few timeless classics. Finger waves are easy to create and add bounce to your hair.
27. Bed Head Curls
Bed head curls look amazing on long hair. Curl your hair into ringlets and finger comb to recreate this stunning hairstyle.
28. Pinned Back Hair
You can consider teasing the hair out for some added volume and pinning the sides back. Check out Victoria Justice doing complete justice to this hairstyle, pun not intended (or maybe it is!). Either way, she looks divine.
29. Sassy Side Part
Back comb the roots and smooth it out, before spritzing on the hairspray. This style is quite definitive and looks amazing when done right.
30. Slicked Back
An easy hairstyle to recreate, slicked back hair is very glamorous and will make you feel like a celebrity.
31. Beachy Mermaid Waves
The beachy mermaid waves have always looked divine. To recreate this hairstyle, drape sections of your hair around a wand iron and spray them into place. Loosen the curls with your fingers and voila, you're ready.
32. Side Braids
Side braids are so stylish. Just give it a try, and who will know why it is an absolute favorite of ours!
33. Curls with Straight Bangs
Curls look gorgeous when teamed up with straight face framing bangs and clumpy fringes.
34. Scarf Updo
The scarf updo is probably one of the most popular hairstyles of colonial Europe. However, it seems to be making a comeback. And we are so thankful!
35. Low Knot
The low knot works great on all types of hair. It looks quite cute. If you want to look younger, then this is the hairstyle you should go for.
36. High Ponytail
A high ponytail stands for class and elegance. First, apply a volumizing mousse and pull your long hair up to create a tight pony. Next, use a thick curling wand to add extra volume and thickness to it. Once done, mist with a light hairspray to tame the flyaways.
37. High Bun
No matter what, a high bun will always remain in vogue. It is considered as one of the easiest updo hairstyles for round faces.
All you have to do is grab your hair, twist it in a bun, and secure the bun with an elastic band.
38. Tight Curls
This chic hairstyle is a winner. The hair looks thicker as the curls add a lot of volume to your mane. Get a dry haircut for best results.
39. All-Around Layers
A dressed down look, but by no means less glamorous. The all-around layers give you a youthful exuberance and are great for any occasion.
[ Read: Formal Hairstyles For Really Long Hair ]
40. Cascading Hair
This is an extremely popular hairstyle for women with long hair. Highlight your hair to add the oomph factor.
41. Curled Ends
This hairstyle, curled at the ends, makes you look extremely pretty. It gives a very regal look to your hair.
42. Long Crimped Hair
Tyra Banks sizzles in this hairstyle. She has braided the front locks as well, and we welcome her innovation. In fact, we absolutely love it.
43. Left Loose
When you have long hair, why do anything to it? If this question strikes a chord, then this look is perfect for you.
44. Sleek Cinderella Hair
This pretty hairstyle recreates the hairstyle of one of my personal favorite princesses – Cinderella.
45. French Braid With Layers
What happens when you combine a dignified French braid with wild hair? Check out this brilliant new twist to the orderly French braid.
46. Long Hair With Mid-Length Waves
The hairstyle enjoyed its peak in the late 40s and early 50s. The hairstyle works well for fine to medium hair.
47. Headband With Braids
By now, you know that we love braids. The headband over the braid makes it look even cuter.
48. Feline Fringe
The feline fringe is one of the latest hairstyles for long hair. Hugely popular in the 80s, the long bangs and face framing gradual layers give you a seductive yet cute look.
49. Sleek Blanket
The blanket hairstyle looks absolutely stunning. Even better if you have bangs complementing it.
50. Angled Haircut
Here comes the latest trendy haircut for long hair. This hairstyle is a good one to try when you are at a loss for what to do with your hair. The angled hairstyle adds more volume and texture to your hair.
We hope you enjoyed this article on the latest hairstyles for long hair. Do let us know your favorite look in the comments section below.
Recommended Articles

The following two tabs change content below.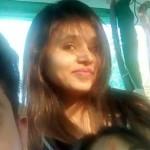 Latest posts by Jyotsana Rao (see all)