Lavender Oil For Beautiful, Thick Hair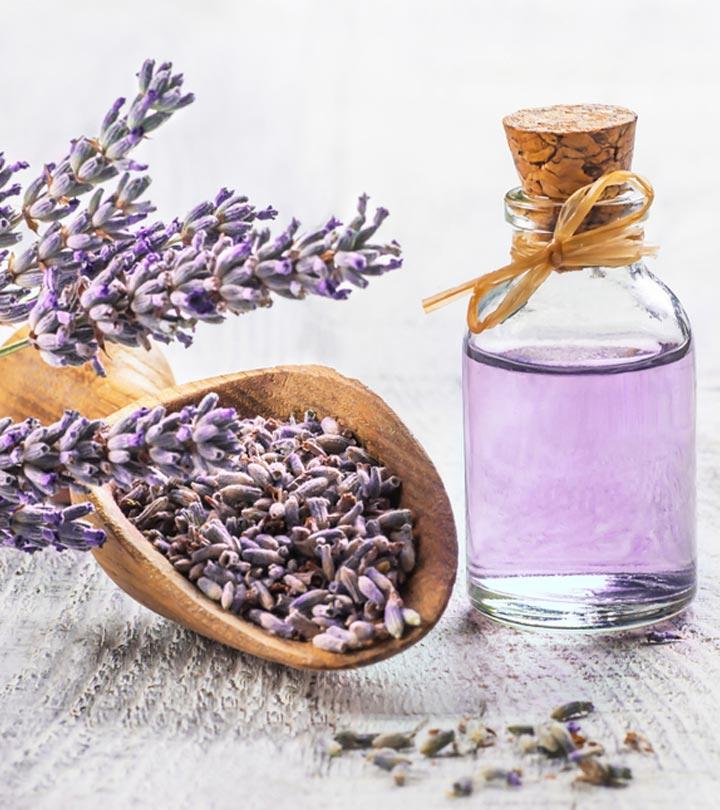 Lavender oil is popularly used in aromatherapy for its calming aroma. But did you know that it is also good for hair growth? Certain properties of lavender oil help treat many conditions that affect the hair follicles and cause hair loss, itching, dandruff, and head lice. This post discusses how lavender oil helps in hair growth, how to use it for thick and shiny hair, and other benefits. Take a look!
What Is Lavender Oil?
Lavender oil is obtained by the distillation of lavender flowers and lavender spikes. The oil obtained from the flowers is colorless, has a soothing aroma, and contains a complex mix of phytochemicals. Lavender oil is used as a perfume, in aromatherapy, and for massages.
What is the relation between lavender oil and hair growth? Scroll down for a list of reasons lavender oil is good for your hair.
How Lavender Oil Works For Hair Growth
Promotes Hair Growth: Korean scientists found that the topical application of lavender oil once a day for four weeks increased the number of follicles and stimulated hair growth in laboratory mice (1). However, more studies on humans are required to understand why and how lavender oil promotes hair growth.
Improves Blood Circulation: Applying lavender oil to the scalp and gently massaging it in a circular motion helps improve blood circulation to the scalp. This helps the nutrients reach the follicles, making them stronger, and preventing hair loss.
Kills Head Lice: Head lice are a menace. The parasites feed on the blood on the scalp and weaken the hair, leading to hair fall and dull hair. A study shows that a combination of lavender oil and tea tree oil can prevent or even suffocate head lice (2).
Has Antimicrobial Properties: Lavender oil has antimicrobial properties and is effective against bacteria and fungi (3). This property of lavender oil may help reduce itchy scalp, dandruff, and other infections caused by microbes on the scalp.
Has A Calming Effect: Sudden hair loss, hair thinning, and bald patches can cause stress and anxiety. This can further aggravate hair fall. Lavender oil has a calming effect that helps reduce anxiety (4). Hence, applying it to your scalp is a great way to relax and reduce stress.
What is the best way to apply lavender oil to your hair? Scroll down to know the different options.
How To Use Lavender Oil On Your Hair
Massage Lavender Oil: Comb your hair and divide it into sections. Massage two drops of lavender oil onto one section in a circular motion for 2 minutes to help the oil penetrate the deepest dermal layer of the scalp and hair follicles. Repeat the process all over the scalp. Take 10 drops of lavender oil in your palms and run them through the hair strands. Tie your hair up in a bun. Wait for 30 minutes before washing it off your hair with a good shampoo.
Use Lavender Oil As A Serum: The beautiful aroma of lavender oil will add a calming effect, make your hair shiny, and prevent the need for perfume.
Add Lavender Oil In Hair Products: Adding a few drops of lavender oil to your shampoo, conditioner, hair oil, or hair serum can help you reap its benefits without having to spend a lot of time on hair care every day.
Buy Products With Lavender Oil: Check the labels of shampoos, conditioners, oils, and serums for ingredients like lavender essential oil or lavender hydrolate. You can buy these products and use them to avoid the extra step of adding lavender oil to your hair care products.
Lavender Oil In Hair Masks: You can mix a few natural ingredients like coconut oil or almond oil along with lavender oil to prepare a deep conditioning hair mask for dry and damaged hair. Apply it to the scalp and hair strands and massage well. Wash off after 30 minutes. Do this once a week.
What are the benefits of using lavender oil for hair? Find out in the next section.
Benefits Of Using Lavender Oil
Helps promote hair regrowth.
Rejuvenates damaged and dull hair.
Suitable for all hair types.
Helps reduce dandruff and head lice.
Helps to relax and calms the nerves.
Can easily be mixed with other oils and hair care products.
Can also be used for body massage.
Easily available.
But before you start using it, should you be aware of any side effects lavender oil may have? Scroll down to know.
Are There Any Side Effects?
Using too much lavender oil may irritate your scalp or skin. Do a patch test before you use the oil on your hair. Massage your scalp with a minimum amount of the oil. Mixing lavender oil in a carrier oil like coconut oil or almond oil can also help. If the aroma is too strong for you, you may dilute it with olive oil before applying it to your scalp. Do not consume it under any circumstances, and keep it away from children and pets.
Conclusion
Excessive hair fall and reduced hair growth can be worrisome. However, the addition of lavender oil to your hair care routine may make a difference in hair thickness, hair growth, and hair fall. Get a good-quality lavender oil and start using it regularly for beautiful, bouncy, shiny, and healthy hair.
Frequently Asked Questions
Can you use lavender oil on the hair?
Yes, you can use lavender oil on your hair. It helps promote hair growth, reduces bacterial and fungal growth and dandruff, prevents and kills head lice, and helps reduce anxiety due to hair loss.
Does lavender oil dry out hair?
Lavender oil does not dry out the hair. However, if you are facing this issue, try mixing lavender oil with coconut oil for extra hydration.
Which lavender oil is best for hair?
Any pure lavender oil is good for your hair. Do a patch test before using it on your scalp. Buy a lavender oil from a well-known brand.
Sources
Articles on StyleCraze are backed by verified information from peer-reviewed and academic research papers, reputed organizations, research institutions, and medical associations to ensure accuracy and relevance. Check out our
editorial policy
for further details.
Recommended Articles
The following two tabs change content below.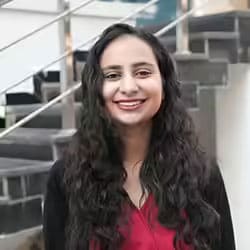 Arshiya Syeda is an editor and certified counselor. Ever the lover of the written word, she served on the editorial boards of her school and college newsletters. Writing articles on hairstyles, hair care, and nutrition helped her combine her love for reading, writing, and research. As an editor, she helps her team members deliver polished and meticulously researched content. Arshiya is fluent in English, Urdu, and Hindi and aims to become a multilinguist by learning German and teaching herself American Sign Language (ASL).