50 Long Layered Hairstyles And Haircuts For Women To Try
Try these different trendy hairdos for yourself and embrace a new elegant and stylish you.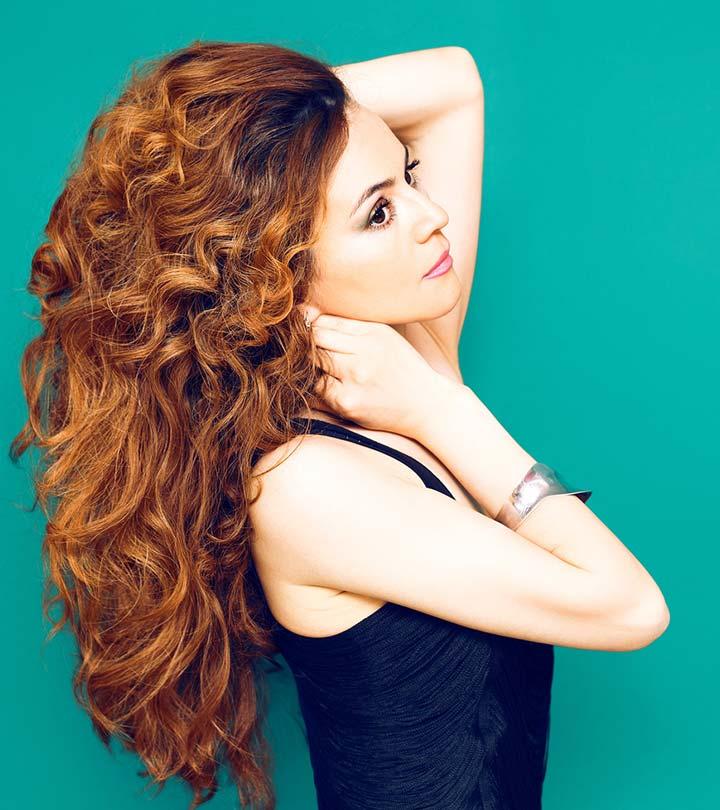 Long hair looks divine and luscious! But thinking up new ways of styling it every day is a nuisance we could live without. Instead, you can opt for versatile and flattering long-layered hairstyles.
Let us explain why they can be the best choice for long hair. Layers can make your boring regular hairstyle sizzle. Not only do these layers add depth and volume to your tresses, but if you want to keep your hair long and take off some thickness, layers are what you need. They can also augment your face shape by softening or harshening your outline. And the right layers can draw attention to all the facial features you want to flaunt.
Once you get a layered cut, the options to style your hair increase exponentially. Tie your layered locks in a simple ponytail, and it still looks glamorous. Furthermore, layers can give you that perfect messy topknot! Keep reading to find out the best layered cut for you and how you can add layers to your hair. Scroll down!
How To Cut Long Layers
There are different types of layers based on the position. They are:
Layers At The Back
Comb your hair and detangle it thoroughly. If you have straight or fine textured hair, use a brush. If you have curly hair, use a wide-toothed comb.
Flip your hair over and in front of you and tie it into a ponytail two inches below your front hairline.
Brush your hair again and tie another elastic band where you want to cut your hair.
Using a pair of scissors, cut your hair above the second elastic band. Place two fingers on either side of your hair, spreading it out evenly, and cut it straight across.
If you want to feather your ends, hold the scissors straight and cut upwards. Be careful while doing this. I would recommend getting your hair feathered by a professional.
Remove both the elastic bands, flip your hair back and brush it.
Layers At The Front
Comb your hair and detangle it thoroughly. If you have straight or fine hair, use a brush. If you have curly hair, use a wide-toothed comb.
Leaving out the front section, clip up all your hair. You can also take some hair from the sides.
Allow the hair to fall on your face and brush it a few times.
Take the hair in the center of this section and place a finger over and under it. Cut that section of hair straight.
Keeping the center hair as the reference, and depending on how many side layers you want, cut the rest of your hair a few centimeters below that section.
Once you've finished, brush the hair to make sure it is even. Part your hair the way you want to and unclip the rest of your hair.
Now that you know how to cut long layers at home, let's see how to style layered hair. Here are 50 incredible layered hairstyles that you need to try.
50 Gorgeous Long Layered Hairstyles
1. Partial Highlighted Layers
Layers with lighter highlights help frame your face, adding more dimension to it. The light colors make it look slimmer. Layers also make your hair look voluminous and thick.
2. Champagne Layers
Layers with curls at the end can make your jawline appear softer than it is. If you have a square or diamond face, consider this layered hairstyle. The curls also make your hair look full and your face thin.
3. Wavy Layers
These standard layers help add volume and texture to your hair. If you have straight hair and your cheeks are the fullest part of your face, consider styling your hair in waves. This step will give your hair a fuller appearance.
4. Long Multi-Layers
Long hair with multiple layers adds dimension to your hair texture, making it look bouncy and thick.
5. Sun Touched Layers
Wavy hair with layers on the sides is an excellent way to add texture to your hair. You can see just how lush this layered hairstyle looks. The highlights and waves add a sun-kissed look to this gorgeous hairstyle.
6. Layers With Baby Bangs
Light layers in the front, coupled with baby bangs, can have a softening effect on your facial features. And you can highlight the features you want to draw attention to with the help of makeup.
7. Free Layers
Light layers on top and dark layers at the bottom help in framing your face. The light layers at the top help streamline your facial shape while the dark layers at the bottom help sharpen your jawline. This gives your face a chiseled look.
8. Volume V Layers
The V- layered cut is one of the most sought-after hairstyles all over the world. The best part about this hairstyle is that it is voluminous from below the face, which makes your face appear smaller than it is.
9. Golden Wavy Layers
Wavy blonde layers look incredibly stunning. The dark layers at the top add dimension to your hair, and the layers chisel the lower half of your face.
10. Natural Layers
Subtle layers on wavy hair add not only dimension but also volume and shine to your hair. Style this cut in a rich amethyst hue to rock an awesome jewel-toned look.
11. One-Sided Multi Layers
Layers with deep side-swept bangs look fantastic if you have wide cheeks or a broad forehead. The deep bangs cover the length and width of the forehead without hiding it altogether.
12. The Layered Mane
Feathered layers are an incredible way not to go overboard. They are soft and make your hair look wavy.
13. Coffee Layers
Big waves always make your hair look beach-worthy. Add layers to them and get ready to have some fun! These highlighted layers work well with all skin tones.
14. Soft Layers
If you have full cheeks, consider layers that begin below the chin. The layers will focus on your jawline while the hair near your cheeks will cover their width effectively.
15. Soft Wavy Layers
Full soft waves with splashes of color look awesome. Thick front bangs help cover a broad forehead. Pick colors that are a shade or two lighter or darker than your natural hair color to accentuate your natural locks.
16. Colored Tips Layers
Long layers with colored ends add a subtle elegance to your entire look. Depending on your eye color and skin tone, you can pick any hair color you want.
17. Boho Blonde Layers
This hairstyle is perfect for those gorgeous boho hairstyles that you keep seeing on Instagram. Using a curler, create waves on the lower half of your hair. This step softens the jawline and is ideal for diamond and square faces.
18. Two Colored Layers
This layered hairstyle is all about the color difference. Colored at the bottom half, these layers make your hair look longer. The ends are blunt, but the layers are tapered, which helps to soften your face and make your hair look thick.
19. Cheerleader Layers
Bright hair colors always spice up your hair. The dark roots at the top help in making your face appear longer and the lighter sandy brown shade near the cheeks softens the face. The dark shade on the underside makes your hair look thick and bouncy. With the right amount of care, you can make these layers look shiny.
20. Textured Layers
These layers look extremely natural. The slight waves add texture to the hair. Keep your hair in a curler for about 5 seconds and then unclip it and allow it to cool. The layers accentuate those slight waves perfectly.
21. The Deep V
This layered hairstyle looks incredible. It looks especially stunning on straight, thick hair. It shows off the straight hair texture well and makes your hair look lush. Try a high ponytail with this hairstyle, and you won't be disappointed.
22. Front And Side Layers
If you want to look trendy without reducing your hair length too much, this hairstyle is for you. This is a super stylish way to frame your face. It is also very easy to style at home: blow dry the layers inwards with a brush, flip your hair over, and blow dry the rest of your hair.
23. Deep U Layers
We've established that layers are a great way to frame your face, but layers – when paired with the right colors – accentuate your facial features. The light layers on the sides balance your face shape. And the darker shade on the rest of your hair makes it look thick.
24. Curl Out Layers
This layered cut is perfect for women with fine hair. The curled layers make your hair look much thicker than it actually is. It also adds a glossy look to your hair. The contrast of fine roots to the curly ends makes the layers stand out and gives volume to your hair.
25. Soft Outward Layers
The outward ends on this layered cut help highlight your cheekbones. The lighter bottom half makes your hair look longer. If you have hazel eyes, both these hair shades will accentuate them.
26. Heavy Layers
Heavy layers look great on thick hair. They flaunt your natural hair volume. Instead of two layers, try multiple layers all over your head. This shag-like layered haircut adds tons of movement to your tresses.
27. Curly Layers
Layers add a nice touch to curls, making them look fresh and perfect. If you have full cheeks, start your layers just at or below your jawline. This step will make your cheeks appear thinner and more defined.
28. Kinky Layers
I have realized that layers are the best for kinky hair. You can showcase your curls and try out various styles. The layered cut is also the best long hairstyle for kinky hair as the layers on top help your roots stay hydrated.
29. Layers With Bangs
Smooth layers that flow from your bangs through the length of your hair are perfect to make a professional style statement. The thin ends actually make the rest of your hair look thick.
30. Ombre Layers
Layers with a dark to light shade ombre are the perfect trendsetters. This is the ideal blend for the quintessential "beach babe." The layers make your hair look playful and vibrant.
31. Soft And Thick Layers
Layers that start from the cheeks are a great way to show off your cheekbones. Also, if you have fine hair, this hairstyle is a godsend! This layered hairstyle is brilliant for those messy hairdos.
32. Glossy Layers
A blend of inward and outward layers on blonde hair makes it look glossy and luscious. The layers soften your face while accentuating eye colors like blue, gray, green, and hazel.
33. Wispy Layers
Layers with wispy ends are a global phenomenon. The light tips make the rest of your hair look voluminous. The wispy ends give your hair a sun-kissed look that adds warmth on a cold day.
34. Long Bang Layers
Long bangs with outward flicked ends take the attention away from your broad cheekbones and refocus it on your jawline. The layers soften your face without dulling your warm skin tone. The light dirty blonde hair color perfectly accentuates all eye colors.
35. Shuffle Layers
Heavy curly layers at the bottom soften your jawline. They also make your hair look thick at the ends, which, in turn, makes your face look thinner than it is. You can rock a ponytail like never before with this hairstyle.
36. Supple Wavy Layers
This layered hairstyle is well suited for thin wavy hair. The light shade gives your hair a smooth and glossy look while also making it luscious. The dark base makes the layers and waves stand out.
37. Dark Rooted Layers
A balayage layered haircut is superb for framing your face. The dark roots make your face look long while the layers cover your large forehead and broad cheeks. The layers just below the jawline streamline it while the blonde shade softens it.
38. Soft Ended Layers
If you have stringy ends, this layered hairdo is perfect for you. The feathered layered ends give the hair a soft, voluminous look. The gradual light-to-dark caramel color is lovely for warm and light skin tones.
39. Winter Layers
This layered hairstyle is perfect for winters. The layers with swishes at the end make your hair look thick and glossy.
4. Explicit Layers
Explicit layers below the face draw attention to your jawline. The slightly parted front bangs soften your forehead while accentuating your eyes. The distinct layers add style to your hair and focus on your facial structure as well. It is perfect for the girl-next-door look.
41. Simple Layers
I like to call this the all-rounder layered cut. This is perfect and simple for the college-going girl who does it all – loves to study and play sports. I wouldn't recommend this hairstyle if you have thin hair.
42. Ash Toned Layers
This layered cut is perfect if you have thin hair. The ash toned hair is perfect for cool and olive skin tones. The beauty of this hairstyle lies in the fact that there are only three layers cut into it.
43. Mean Layers
Thick bangs with choppy ends and subtle layers – this is the best look for the girl known to have a mean streak. This layered cut is all business and all style at the same time. The lovely cool colors bring up the oomph factor of this hairdo.
44. Jane Layers
No girl is without a sense of style, and this hairstyle proves it. Simple, subtle layers at the ends make the hair look lush and voluminous.
45. 2C Layers
This hairstyle is perfect for hair that is not extremely curly. If you have wavy hair, you can use a curl defining cream and a curler to add definition to your curls.
46. The Feather Cut
The feathered cut has been trending since it was created. It's easy to see why this hairstyle was given this name – the layers make your hair light and bouncy. If you have thin hair, this hairstyle is sure to give it a lush look. The best part is that this layered cut suits all face shapes.
47. Subtle V Layers
This layered hairstyle is perfect for women who don't like hair on their face. The V-shaped layers make it ideal for those classy high ponytails and 'without-a-stray-hair' braids.
48. The U-Layered Cut
If you have really thin hair that looks like a rat tail at the end, the U-layered cut is what you need. The layers begin from below your jawline, which streamlines the lower half of your face, while the U cut removes the stringy ends, giving you lush and voluminous hair.
49. The Silky Straight Layered
If you have thick hair, try this stunning layered cut. The best word to describe this hairstyle is 'silky.' The layers make your hair shine and appear thick and also show off the length of your hair very well.
50. Subtle Side Layers
This layered hairstyle is for the women who want to add just a tad bit of style. The side layers help to frame your face nicely, showing off your facial features. It is perfect for those hairstyles where you want to have a few loose strands hanging around your face.
Well, now that you're aware of all the amazing layered hairstyles and how to style a layered haircut, here are some ways that you can maintain this gorgeous haircut!
How To Maintain Layered Hair
Use a boar bristle brush on curly hair as it will smoothen your hair and keep frizz at bay. If you have straight hair, use a ceramic brush with bristles on it. This will add volume to your hair and make it look lush and glossy.
Blow dry your hair whenever you style it to add volume to your hair instantly. Start off by flipping your hair over and blow drying it.
Wait for your hair to be at least 75% air dried before you blow dry it. Blow drying your hair after you allow it to air dry will let you style your hair easily and without causing heat damage.
Use your blow dryer on a medium heat setting. This will prevent extensive heat damage to your hair.
Hair color can add volume to your hair. Highlights and lowlights are a great way to flaunt your natural hair color while the layers make your hair look bouncy. They also help to frame your face.
You don't want your hair looking thin and ratty. Use a volume spray or dry shampoo to add texture and volume to your layers.
Get regular trims as this will keep your layers looking fresh. Layers lose definition as your hair grows. Getting regular trims also prevents split ends.
Use a shampoo and conditioner that will strengthen and cleanse your hair. Don't forget to deep condition your hair as well.
If you have curly hair, use an anti-frizz serum when styling your hair. This step will add definition to your layers and get rid of frizzy strays.
To keep your hair looking glossy and protected from heating styling, use a heat protectant. Spray it on before you use any heat styling tools.
Long hair can look beautiful when it is styled right. The right hairstyle not only accentuates your facial features and shape but also makes your hair look voluminous and beautiful. Layers are the best hairstyles for long hair. Layers can frame your face, increase your hair volume, make your hair bouncy, and add boatloads of style to your look. Layered hair also looks amazing in buns, braids, ponytails, and other hairdos. You can also play around with hair colors to really spice up your long layered hairstyle. So, what are you waiting for? Scroll up and pick your favorite look!
Frequently Asked Questions
What is the difference between texturizing and layering hair?
The shape of your hair strands in their natural condition refers to textured hair. On the other hand, layering is a hairstyle that involves arranging hair in layers.
Where should long layers start?
If your hair is long and thick, long layers start at the front, over the cheekbones.
What are blended layers?
Blended layers are the trendiest styles that involve transitioning from longer to shorter-length hair.

The following two tabs change content below.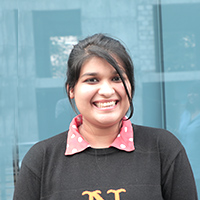 Anjali specializes in hairstyles and hair and skin care and has written over 200 articles in these domains. Her philosophy...
more