Lena Dunham's Weight Loss – How She Feels About The Backlash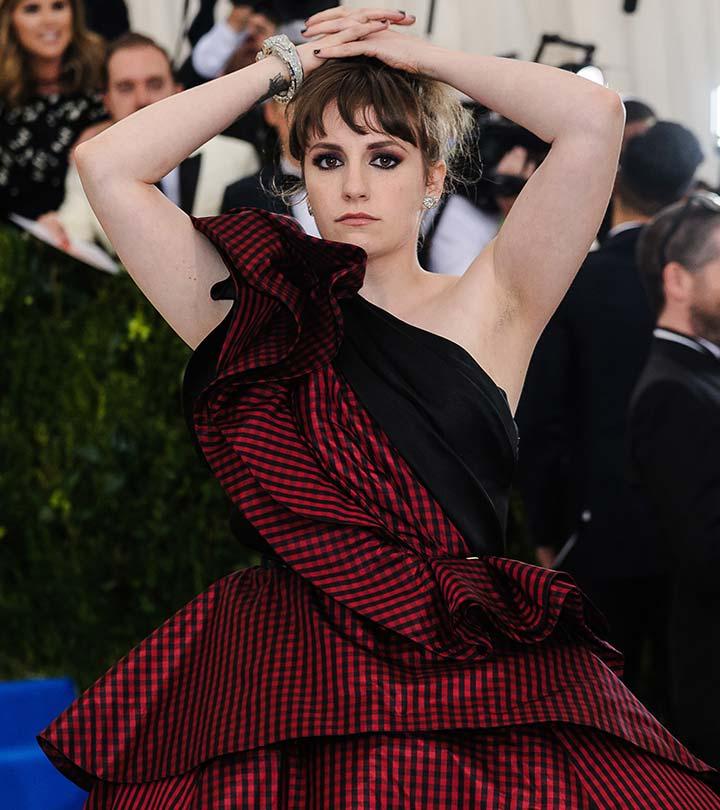 "Bodies change, we live a long time, things happen." Lena Dunham, the American actress, producer, writer, director, and the creator of hit HBO show, Girls, said it after facing a lot of heat on the internet for losing weight. She, however, made it clear that she lost the weight for herself and wasn't trying to impress anyone.
Leading a healthy lifestyle helped her cope with the mental issues she had been struggling with for decades. And that's why it is important to talk about Lena Dunham's weight loss story. Keep reading to know how she did it and how you can shed the excess pounds and be stronger – mentally and physically.
Lena Dunham – Who Run The World? Girls!
The creator of the hit HBO show, Girls, Lena Dunham was never bothered about her size. She had always been ok with people calling her, "baby cow" and "bag of milk". And why not? She was busy collecting awards (Emmy and Golden Globe) and getting recognized as one of the best female directors, actors, and screenplay writers.
But she was also struggling with depression, anxiety, and OCD. She was on medication, and, in her own words, it took her 16 years before she could finally get up, hit the gym, and start working out. What happened next?
Lena Dunham's Weight Loss – What's It All About?
Lena Dunham's weight loss journey is all about feeling good and being positive. Once she started working out, she started feeling better, calmer, and stronger. Weight loss was just a by-product of her being active.
Even while shooting for the new season of Girls, Lena posted on her Instagram, "Promised myself I would not let exercise be the first thing to go by the wayside when I got busy with Girls season 5 and here is why: it has helped with my anxiety in ways I never dreamed possible. To those struggling with anxiety, OCD, depression: I know it's mad annoying when people tell you to exercise, and it took me about 16 medicated years to listen. I'm glad I did. It ain't about the ass, it's about the brain. Thank you @tracyandersonmethod for showing me the light (and @bandierfit is where I bought my Florida mom-inspired workout look.) #notsponsored #stillmedicated "
But Lena also posted a series of Instagram posts, where it was clear that while her slim figure got her all the attention and compliments, she felt much better when she was happy. Genuine compliments made her happier than getting invited to special events or wearing designer clothes.
It took her three years to shed some serious pounds and get a bikini-ready body.
But her bikini body did not give her the joy of being herself. She wrote on her Instagram post, "*THIS IS A PSA ABOUT BEAUTY & JOY* Once a year I go through my clothing so I can donate it or sell it for a good cause (last year was Planned Parenthood. This year will be @seespotrescued.) I am lucky enough to be the recipient of a lot of free stuff, because the horrible irony is the more able you are to afford in this world the more is offered to you. I have had the chance to wear designer "frocks" beyond my wildest dreams and an invitation to show up in some very glamorous places. But as I reflect on what I've worn and when I've felt the most beautiful, it has absolutely nothing to do with: how lovely my dress is, how thin I am, how obedient my hair is being. It's completely and totally related to my smile."
She continued, "My joy factor is commensurate to how attractive I feel and how attractive I look has brought me zero joy. When I look at these pictures, I see sequins and satin and fantasy, but I also see moments of true comfort in my skin because I knew I was being of service to the world around me. There are also moments of desolate sadness where I couldn't crack a smile because I had barely left my bed that day (or had barely left my own spiraling brain. Or barely eaten, which brings on compliments and don't even get me started on that shit.) Today I wore sweats all around the city and smiled at everyone I knew and didn't know. It was potent and magical and I'm still figuring out how to readily access that smile, but I know it's the only beauty tip that has worked #asmileismystyle ? #worldkindnessday"
In another post, she says, "On the left: 138 pounds, complimented all day and propositioned by men and on the cover of a tabloid about diets that work. Also, sick in the tissue and in the head and subsisting only on small amounts of sugar, tons of caffeine and a purse pharmacy. On the right: 162 pounds, happy joyous & free, complimented only by people that matter for reasons that matter, subsisting on a steady flow of fun/healthy snacks and apps and entrees, strong from lifting dogs and spirits. Even this OG body positivity warrior sometimes looks at the left picture longingly, until I remember the impossible pain that brought me there and onto my proverbial knees. As I type I can feel my back fat rolling up under my shoulder blades. I lean in."
For Lena Dunham, it is not about how many pounds you've lost. It's all about feeling good about yourself and stronger than ever. Recently, she had her left ovary removed. She posted a photo of her post-surgery and wrote, "Yesterday I had a two hour surgery to remove my left ovary, which was encased in scar tissue & fibrosis, attached to my bowel and pressing on nerves that made it kinda hard to walk/pee/vamp. Over the last month it got worse and worse until I was simply a burrito posing as a human."
She goes on to write, "a big lesson I've learned in all of this is that health, like most stuff, isn't linear- things improve and things falter and you start living off only cranberry juice from a sippy cup/sleeping on a glorified heating pad but you're also happier than you've been in years. I feel blessed creatively and tickled by my new and improved bellybutton.."
She is fierce and has the strength to do so many things and also take care of her personal issues. The message is – you do not have to conform to a certain size. But yes, if you think that your mental and/or physical health needs improvement, you can follow the tips mentioned below.
Weight Loss Tips
Consume 4-5 servings of three different veggies per day.
Consume 3 servings of three different fruits per day.
Consume a source of protein with each meal.
Consume full-fat dairy.
You may consume 3 whole eggs per week if you are lightly active. Avoid egg yolks if you have high cholesterol.
Consume 3-4 cups of green tea/oolong tea per day.
Drink 3 liters of water per day. Remember, you also consume water from food sources.
Drink detox water if you tend to forget drinking water.
Consume healthy fats like olive oil, fatty fish, nuts, and seeds.
Consume high-fiber foods.
Work out at least 3-4 hours per week.
Do a mix of cardio and strength training.
Make sure you maintain good posture and keep breathing while working out.
Mention any injury or pain to your trainer before starting to workout.
Meditate regularly.
Avoid late night snacking.
Sleep for at least 6-7 hours.
Give yourself time and relax.
Learn a new skill.
If you follow these tips, you will feel much better.
So, coming back to the point, why did Lena face such bold accusations and bullying on the internet? Because all she was doing was getting her health back. Well, let's take a quick dip in the body image and body positivity pond.
Why Did Lena Face Backlash After Losing Weight?
Lena Dunham faced so much backlash because, for many, many years, she was unapologetically in love with her body shape. And her confidence gave a lot of her fans the confidence to be who they were. Lena was quite vocal about body positivity and that no one needs to be size 0 to look or feel pretty.
When she lost weight, people were shocked. She was labeled a "hypocrite" for shedding a few pounds. The fans and people who looked up to her probably felt cheated. How could Lena lose weight and leave Team Body Positivity? What they did not understand is that she is and will always be Team Body Positive. Body positivity means accepting people of all sizes, and, more importantly, yourself. Body image, a much deep-rooted psychological aspect of one's mind, is about how you think your body should look like, and how it looks in the mirror.
True, many of us have a skewed body image (which has led to the rise of fads and eating disorders). So, it is very important that you talk to a doctor before deciding to follow any diet. If your health is in danger and your doctor has recommended a diet and workout plan, follow it. But we also must learn to respect others' decisions (including celebs) regarding their body.
This picture shows how happy Lena feels not confining herself to a particular shape. We wish that Lena Dunham has a speedy recovery from her recent surgery. She is an icon and will continue to inspire many women and many across the globe. You go, girl!
The following two tabs change content below.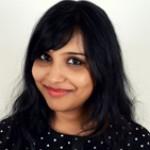 Latest posts by Charushila Biswas (see all)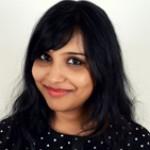 Charushila Biswas
Charushila Biswas is a Senior Content Writer and an ISSA Certified Specialist in Fitness & Nutrition. She is an alumni of VIT University, Vellore and has worked on transgenic wheat as a part of her Masters dissertation from NRCPB (IARI), New Delhi. After completing her Masters, she developed a passion for nutrition and fitness, which are closely related to human psychology. This prompted her to author a review article in 2015. She has written over 200 articles on Fitness and Nutrition. In her leisure time, Charushila loves to cook and enjoys mobile photography.