Life After Divorce: How To Cope Up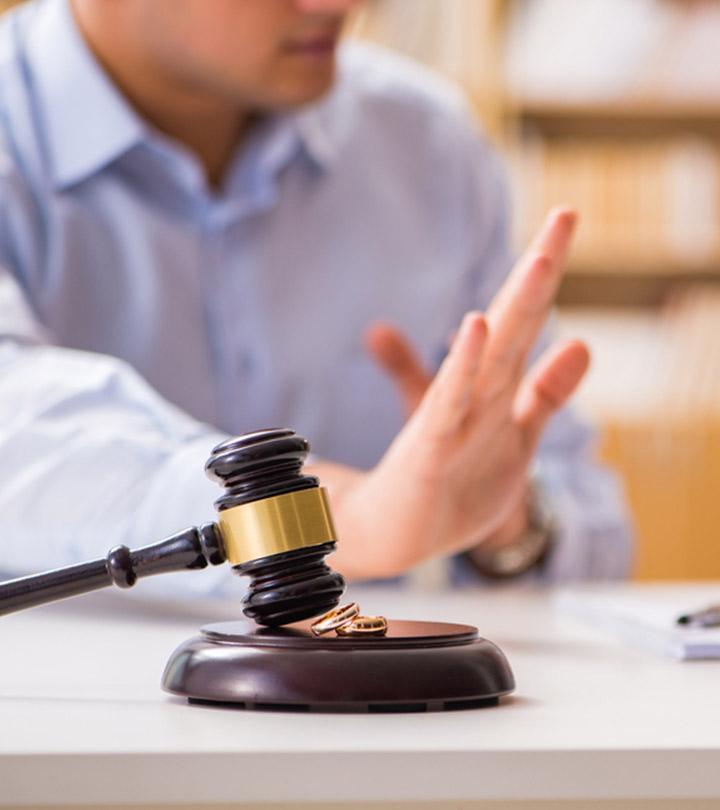 Life comes with its ups and downs, and at times, you may find yourself struggling to move ahead. A divorce is one such life-changing event that can throw you off track. After a bitter divorce, you may lose the hope of finding happiness again in your life.
In the days following your divorce, you may find it extremely hard to live alone. This pain is more pronounced if you had been married for a long time. However, the silver lining is that this feeling does go away.
While you may find it difficult to rebuild yourself, it is not impossible. This article contains all the information you may need about rebuilding your life after a divorce. Keep reading.
What Can Ending A Marriage Feel Like?
Well, there is no right or wrong way to describe your feelings. How you feel will depend on how long you were married, how the divorce proceedings went, and if you had your kids involved. We have listed a few scenarios of divorce and how you can change your perspective for each to start rebuilding your life.
Divorce After A Long Marriage
If yours was a long marriage, you could feel an irreparable loss in your life after divorce. The absence of your spouse with whom you had spent the golden years of your life can seem too hard to cope with.
You may try to divert your mind by spending time with friends or indulging in your favorite activities. Though these may not give you immediate relief, they are a good place to start.
When You Realize You Weren't Right For Each Other
At times, you could find out late in your relationship that the two of you were not right for each other. When this happens, ending the marriage is the best way forward. You may feel hurt and guilty at times. At those moments, try to remind yourself that both of you will be happier on your separate paths. Also, remind yourself that there is nothing inherently wrong with you.
A Divorce Where Kids Are Involved
When there are children involved, their well-being is the priority. As much as you would like to limit contact with your ex, you cannot do so because of your children. In such situations, it is always best to think of the bigger picture.
Life with kids after divorce is not easy and can be equally hard on children. But giving them a safe and healthy environment can ensure they can cope with the situation better.
The hurt after a divorce could be far greater if you are still in love with your ex. The fact that you have closed all doors with the divorce could break your heart every single moment. However, you will reach a stage when it hurts a little less every day. Until then, hang in there and find ways to keep yourself occupied. Resume your favorite hobby. Spend more time with nature and your family/friends.
You could be feeling hurt, broken, and hopeless after your divorce. However, there are a few mistakes you would want to avoid no matter what. Let us find out what they are.
Mistakes To Avoid After A Divorce
You may be at your lowest after a divorce. It is quite human to feel agitated. While you must definitely give yourself time and space to grieve and heal, ensure you do not commit certain mistakes.
Saying Or Doing Something Out Of Spite
When you are angry and brimming with hatred, it is easy to make things worse with your actions or words. In the spur of the moment, you may end up making a hasty decision that you may regret later.
Although it is easier said than done, try to distract yourself and channel your energy somewhere else.
Taking To Dating Immediately
Do not jump into the dating pool just because your ex is going steady with someone else. Take your time to get mentally ready to be with someone else again. A rebound barely ends well and may land you in emotional turmoil. Life after divorce does get better. All you need to do right now is wait it out.
Going On A Shopping Spree
You may feel like pampering yourself with something new and fancy. While it is alright to indulge in shopping while rebuilding your life after divorce, it is best to keep your expenses in check. Often, people go on a shopping spree and try to fill the void with materialistic pleasures.
However, the endorphin rush does not last long. In no time, they get back to feeling miserable and can even regret spending all that money in vain.
Airing Your Dirty Laundry On Social Media
There are good chances that you and your ex have common friends on social media. Sharing your side of the divorce or turning bitter on social media will not do anyone any good. You may see it as a way to blow off some steam or gain sympathy from your friends, but such acts can come across as signs of bitterness and immaturity.
Not Talking About Your Feelings
Bottling up your feelings and not expressing yourself can do more harm than you can imagine at this point. It could leave you with baggage that you may find hard to get rid of later.
Open up to your friends or family. If that is not an option, try talking to a professional. Sometimes, all you need is a different perspective to see the brighter side of life.
Asking Your Kids Or Friends To Take Sides
By doing this, you will only create more problems while you already have enough on your plate. Your kids are going through a traumatic life event, and you should always focus on making this transition easier for them. Asking them to take sides will only affect their emotional well-being.
Similarly, asking your friends to take sides may result in you losing them. Instead, you can ask them to be sensitive about your situation and not talk about your ex as you work on rebuilding your life after a divorce.
As a woman going through a painful divorce, you may want to note a few aspects that can make this phase easier for you. We discuss these in the next section.
What Can A Woman Do To Embrace Life After Divorce?
As a woman trying to rebuild her life after a divorce, the onus is on you to take charge of your life. Here is what you can do to leave the bitter emotions behind and move forward.
Are you still wondering how things could have been if only you had acted otherwise? Well, you may want to stop doing that. Stop overthinking and learn to let things go. What has happened is now in the past, and ruminating about it will only make things harder.
To let go, set an hour during the day when you will think about your ex and the divorce. During the remainder of the day, focus your energy on your other hobbies. This little exercise will help you stop thinking obsessively about your divorce.
If the divorce was acrimonious or was the result of infidelity, it is best to cut all ties with your ex. Their continued presence in your life can often make it harder for you to move on to the next phase.
If there are kids involved, work out a clear parenting agreement to make life after the divorce a lot smoother. Try to have minimum contact with your ex as the two of you focus on being present for your children.
After your divorce, you may want to compare your life with that of your ex. Seeing him move on with a new person can leave you in a flurry of emotions. However, keeping an eye on their life will only hurt you further.
A better way to deal with your emotions is to be grateful for what you have. Maintain a journal and develop a habit of writing what you are thankful for every day. Doing so will help you see the better aspects of life.
Although it may seem hard right now, you have to take steps to rebuild your life after a divorce. The following tips can help.
Tips To Build A Better Life After Divorce
In several aspects, divorce is similar to death. You lose your spouse of several years and also lose the lifestyle you had enjoyed for so long. You do not have to put up a brave front if you do not feel like it.
Take your time to grieve. Be alone if you think that will help you. However, try not to wallow too much in sadness. Instead, use this time to get comfortable with being alone and letting go.
Become Financially Independent
If you were dependent on your ex financially, the divorce could hit you hard. You will have to start thinking about getting a job immediately. If you have been out of a job for a long time, it will make sense to take up whatever comes your way. You can also consider enrolling for a course to give your resume a boost.
If you are feeling lonely and struggling to cope up with the divorce, talk to a therapist. They are professionals and will guide you about what you can do to make your situation better. Do the exercises that they suggest to start feeling better and rebuilding your life.
It Is Not The End
A divorce can be hard, but it is not the end of the world. Now is the time to focus on yourself and love yourself a lot more than you ever have. With the tips shared above, you will be able to see the silver lining and work towards rebuilding your life after the divorce. Focus on yourself, and everything will eventually fall in place.
Recommended Articles
The following two tabs change content below.