The Best Lighting For Makeup Application
The right light makes all the difference between a flawless look or a disaster waiting to happen.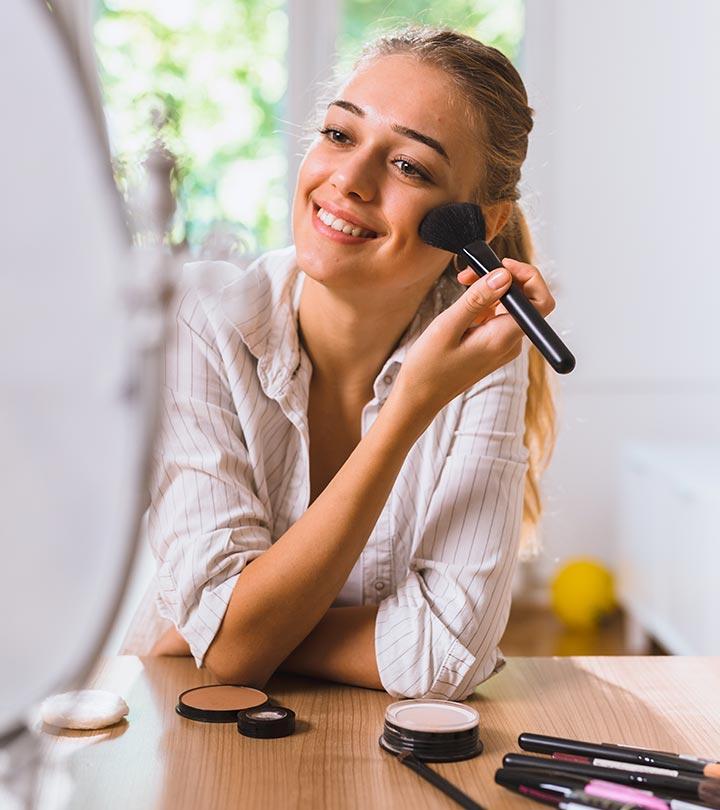 Be it makeup professionals or not– all beauty experts believe that proper task lighting is crucial to their success. As a result, they spend a significant portion of their operating budget on high-quality lighting for makeup application. Therefore, lighting should be a vital component of your makeup setup. Without appropriate lighting, you may not see true colors, use colors that lose their vibrancy or wash out your complexion. In addition, the proper lighting may make a huge difference in how well you apply your makeup. Lastly, you need proper lighting during makeup application to make sure you do the right makeup for the event and don't look over or under done.
In this article, we have narrowed down just what you need to do the most flawless makeup looks and put your most beautiful face forward. Keep reading to know more!


Keep In Mind
Ideal Artificial Makeup Light: Ideal Artificial Makeup Light Cool white light LED bulbs
Ideal Makeup Lighting Warmth: Ideal Artificial Makeup Light 4800K – 6000K
Lights To Avoid: Ideal Artificial Makeup Light Red, orange, rose, yellow, and fluorescent light shades.
Light Position To Avoid: Ideal Artificial Makeup Light Always avoid overhead lighting as it makes shadows appear in places there are none.
Natural Daylight Is The Perfect Lighting
Most makeup artists agree that natural daylight is undeniably the best lighting for makeup application as compared to any artificial light source as it provides the most accurate reflection of your face. Moreover, natural light is clear and evenly diffused, so you can easily see when something is not blended properly. It is also one of the most reliable sources of ambient lighting! If you have the option of doing your makeup near a window, take full advantage of it. Natural daylight is the best beauty light that will give you the accuracy and precision that you need for a flawless base.
No Sunlight? Daylight Bulbs Are Your Best Bet!
You don't always have the luxury of doing your makeup in the comfort of natural daylight. What you can do instead is invest in daylight bulbs that mimic natural light. We recommend GE Reveal LED 40W Light Bulbs as they filter out yellow light to give you ultra clear colors and also color temperature controls. They are also dimmable, so you can adjust the intensity according to your needs. You can also see what your makeup looks like in different settings. Installing a couple of daylight bulbs in your bathroom or around your makeup mirror is a great way to ensure you never end up with unblended concealer, heavy bronzer, or raccoon eyes.
There are other bulbs apart from LED bulbs, such as incandescent light and halogen light bulbs, which can give you the most perfect studio lighting feels!

Quick Tip
You may install dimmers for makeup application. This will let you switch the light settings and understand how the makeup looks in different lighting.
The Position Of Your Light Matters Too
Makeup artists suggest that lighting should hit your face evenly – from the sides, bottom, and top. For best results, position your light source to shine on your face from the front. Overhead lighting or lighting from below casts bad shadows. This is a big no-no because you will end up putting on way too much makeup. If you can't change your room lighting, you can invest in a makeup mirror with natural white lights, like the Gotofine LED Lighted Vanity Mirror, backlit mirror, and magnifying mirror for the best results.


Quick Tip
You can use a ring light for makeup application as it throws light on your face evenly and is easy to carry.
Now, you must be wondering what kind of lighting you need to avoid when putting on your makeup. Scroll down to find out!
The Lighting You Should Absolutely Avoid When Applying Makeup
It's best to steer clear of fluorescent, yellow, and rose-colored lights as they have poor color rendering index. Fluorescent lights have the tendency to wash out your skin while enhancing your flaws, thus making you go heavy on the makeup. On the other hand, yellow and rose-colored lights are flattering, but they make it hard to really see the true colors that you're using or how well you're blending the products.
It is essential to keep color accuracy and color balance parameters in mind when figuring out which light to use for makeup. The contrast of colors, uniformity of blending, and other factors are dependent on makeup lighting.
We cannot emphasize enough how important lighting is for makeup application. But, of course, it is not always possible to get the perfect daylight because, obviously, we apply makeup for evening parties and night outs too, don't we? So, this is where these amazing tricks and tips come into the picture and help you get that perfect makeup. Now, get your lights, position them the way instructed above and give that start to your makeup routine. Do not forget to smile and wear your confidence as you are done with your makeup to be in the ultimate spotlight.
Frequently Asked Questions
Is cool or warm light better for makeup?
Warm light is better for makeup as it provides sufficient illumination to allow proper makeup application through its accurate color consistency offered.
What effect does blue light have on makeup?
Overexposure to blue light can speed up the oxidation process and cause redness, inflammation, or swelling.
How many lumens do you need for makeup?
It is recommended that you use a 75 to 100W bulb (minimum wattage) which provides a source of 1000 to 1400 lumens for makeup.
Key Takeaways
The best source of light to make sure your makeup is applied correctly and the colors are accurate is natural daylight.
When caught without natural light, you can also opt for daylight bulbs which stimulate the effect of natural daylight, and their brightness is adjustable, as desired.
Position your lights in front of you and on the sides of your mirror to guarantee an even distribution of the light across your face.
Avoid fluorescent lights as they impart a harsh glow and washes out your skin.
Learn how to choose the best lighting for makeup application! Get tips on how to apply makeup for a flawless look in any lighting in the following video.
The following two tabs change content below.