Lip Fillers – Everything You Need To Know Before Getting Them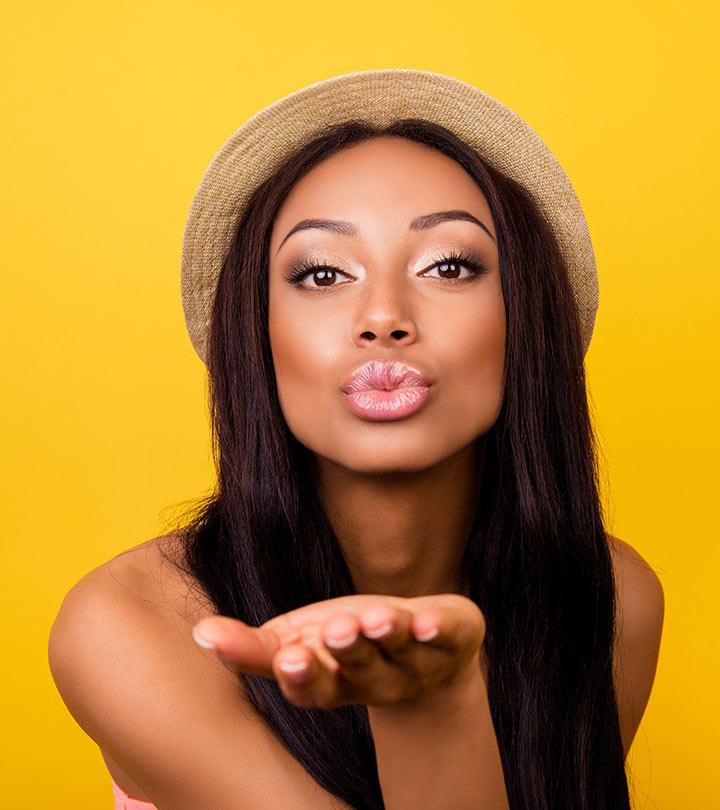 We are always extremely conscious of our appearance. Does my nose look too big? Do I need to lift my brows? Maybe, I should get breast implants! We are living in the age of boob jobs, tattooed brows, lip jobs, and an endless list of cosmetic treatments. When Kylie Jenner flaunted her signature pout in 2015, millennial women went crazy for lip fillers. If you are one of them, this article is just for you. Read on to learn everything you need to know about lip fillers.
Table Of Contents
Lip Augmentation And Lip Fillers: What Are They?
Lip augmentation is the name of the cosmetic procedure that gives you a fuller pout. Usually, injectable lip fillers or dermal fillers are used for this procedure.
Lip fillers can be of many types, but Hyaluronic Acid (HA) fillers are the most popular fillers used for this procedure. This is because HA is a natural substance that's found in your body. Also, compared to other substances, hyaluronic acid is more resistant to degradation and can stay for longer periods in your skin. Once inside your skin, the HA filler takes several months to break down. It's NOT permanent, so you don't need to worry about it accumulating in your body and wreaking havoc in the long run.
HA fillers are not just used for lip augmentation. They are also used to smoothen fine lines, smile lines, and wrinkles. The best thing about HA fillers is that if anything goes wrong, there's an antidote that can be used to dissolve the filler and reverse the lip augmentation. Even though it can be reversed, there is always a chance of something going wrong (the risks are discussed later in the article). So, be careful while tweaking your features. Let's move on to the types of lip fillers that are used for lip augmentation.
Types Of Lip Fillers
There are three main types of lip fillers that are used to give you the pout you want. Have a detailed consultation with your dermatologist before opting for any of these.
1. Restylane
This is a hyaluronic acid lip filler that can absorb water, deliver essential nutrients to your skin, and fill your lips as a cushioning agent. When this filler is injected in your lips, it works like a sponge – it absorbs water and then expands to plump your lips. Since this filler has high elasticity, it can lift your lips. It can also maintain your lip shape as it has high viscosity. These fillers make your lips look natural and firm.
Go for it if you want to give proper shape and add subtle volume to your lips. It lasts for 6 to 8 months.
2. Juvederm Volbella
This is a comparatively new entrant in the world of lip fillers. Compared to the other two types of lip fillers, it has the lowest concentration of hyaluronic acid. It adds subtle volume to your lips and does not give them an overtly dramatic appearance. The lip skin appears radiant, youthful, and translucent.
Go for it if you want subtly plump and softer lips and long-lasting effects. This filler lasts for about a year.
3. Juvederm Ultra XC
Juvederm Ultra XC has the highest concentration of hyaluronic acid. However, the elasticity of this filler is lower than that of Restylane and Juvederm Volbella fillers. This lip filler gives your lips a softer feeling. It also makes them look fuller and softens the vertical lip lines.
Go for it if you don't want to lift your lips but just want a bit of horizontal spread and volume. It lasts for up to a year.
I know you have already started to daydream about your new pout. But, wait! You also need to know how this procedure is carried out. Here is a brief account of what happens during a lip augmentation procedure.
What To Expect During the Lip Augmentation Process?
Lip augmentation can be performed quite quickly. Here is what happens once you are at the doctor's office:
The doctor applies a topical numbing substance on your lips. This is done to avoid any discomfort during the process.
They mark the area where the filler will be injected.
They use very fine needles to inject the lip filler into your lips.
They may then rub some ice on the area to manage the swelling.
You will notice a difference in your lips right after getting the injections.
As amazing as their results are, there are also some temporary side effects of hyaluronic acid fillers. Check them out below.
What Are The Side Effects And Risks Involved In Lip Augmentation?
The most common side effects of lip fillers include:
Swelling
Bruising
Bleeding (from the injection spots)
Cold sores and fever blisters (they might get reactivated)
However, there also some severe side effects of lip fillers that you need to be aware of. These include:
Prolonged swelling (lasting over a week or 10 days)
Asymmetrical lips
Lumps in your lips
Infection
Scarring
Stiff lips
Ulcers on the lips
Tissue loss (if the injection damages any blood vessel)
Allergic reaction (itching, redness, swelling)
Contact your doctor immediately if you experience any of these side effects or get a fever after the procedure.
So, can anyone get lip fillers? Well, certain factors make you non-eligible for this procedure. They are discussed in the next section.
Are You Eligible For Lip Augmentation?
Avoid getting a lip augmentation if you have:
Blood clotting issues
Diabetes
Oral herpes (inform your doctor if you have ever had it)
Lupus
Inform your doctor if you are allergic to lidocaine or have any other allergies. Also, let them know about the herbal supplements and medicines you are taking.
You need to take care of your lips immediately after you get a filler. Given below are some tips that you can follow.
How To Take Care Of Your New Pout
Talk to your doctor and discuss the after-care requirements. You can follow these simple tips to take care of your new pout:
Apply ice on your lips (without putting pressure).
Drink water and stay hydrated.
Avoid eating spicy foods (it might hurt your lips).
Avoid smoking.
Avoid using lip products.
Allow the fillers to settle for at least three weeks before going back to your usual routine.
Before you get lip fillers, ask yourself why you want to go for them. Do you want bigger lips only because all the celebrities and Insta-bloggers have them? If so, remember that you don't need to live up to those beauty standards to look beautiful. You are gorgeous just the way you are. However, if you think that getting lip fillers will really make you feel more confident and comfortable in your body, knock yourself out!
Hope this article cleared all your doubts regarding lip fillers. If you have any more questions, drop them in the comments section below, and we'll get back to you.
Expert's Answers For Readers' Questions
How much does lip augmentation cost?
It depends on the clinic and where it is situated. Generally, it costs anywhere between $500 and $2000.
Are lip fillers permanent?
No, they dissolve with time. They may last from 9 months to a year.
Is the procedure painful?
It does not hurt when done using local anesthesia.
The following two tabs change content below.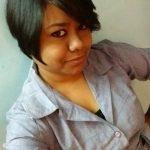 Latest posts by Ramona Sinha (see all)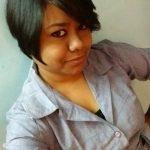 Ramona Sinha
Ramona is a journalist-turned-content writer. She holds a Master's degree in English Literature and has been writing for the digital world for over five years. She specializes in writing for Skin Care. She has done a certificate course titled 'Dermatology: Trip To The Skin', offered by Novosibirsk State University. She believes that beauty begins with a good skin care regimen and is on a mission to eliminate all toxins from her routine. She helps and guides readers in selecting products and ingredients specific to their skin type/issue. When Ramona is not working, her books and passion for music, good food, and traveling keep her busy.