8 Types Of Lip Makeup Products
Balms, liners, glosses - each of them make your lips desirable in their own unique ways.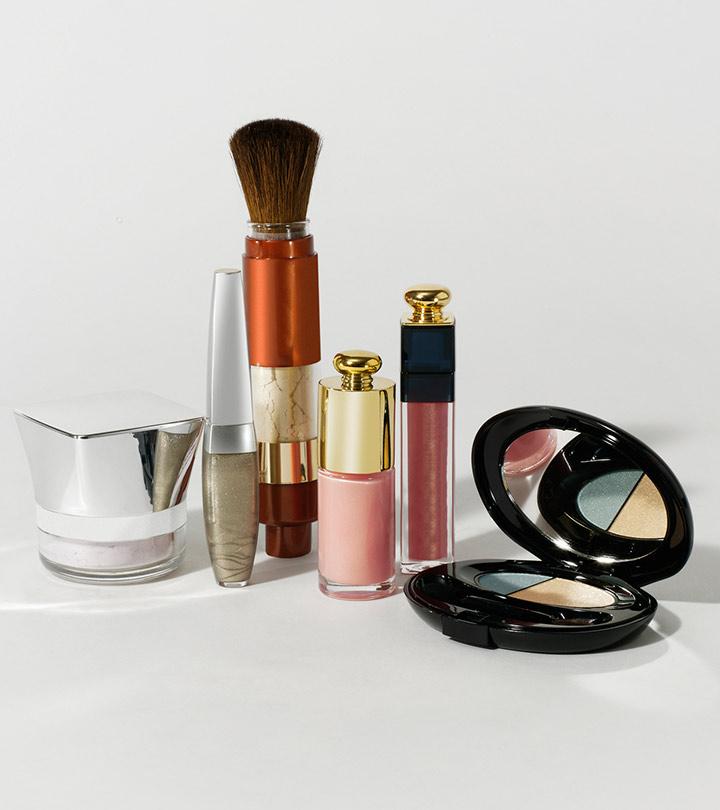 Lips are one of the most attractive features of your face. They can make you appear stylish, chic, or even dull and bored. There are different types of lip makeup products available in the market that can make you look stunning. Furthermore, lip makeup has a key role in face makeup. Thus, it would help if you chose the lip shades to make your lips look magnificent with utmost care. This article helps you know about the different lip products and how they can make a difference to your lips. Scroll down!
Different Lip Makeup Types
1. Tinted Lip Balm:
These products are lip balms basically but they have some colour added to them which serves are a tint. They give the most natural result. It is applied directly from the container. This is great for dry winter lips.
2. Lip Gloss:
Gives Instant Shine and glam to your lips. Basic lip gloss is a liquid formula and has less staying power than lipstick. You will have to keep reapplying the gloss to your lips. Color choices run from clear to black. It's applied to bare lips or on top of already applied lip makeup (lip liner alone or lip liner plus lipstick combination). Application can be from the tube with its own applicator or a lip brush.
3. Sheer Lipstick:
Gives a very natural, moist result. It's great choice for every day use. No lip liner is needed. To apply, tap on with a lip concealer brush or your finger.
4. Semi-matte Lipstick:
Gives more coverage as it has more color pigments than sheer lipstick. Lip liner is optional. Apply with a lip brush or concealer brush.
5. Cream Lipstick:
The color pigments are tight and give full coverage but still a beautiful smooth, satiny feel. Lip liner is needed. Apply with a lip brush.
6. Matte Lipstick:
They show no signs of glimmer what so ever. They are colour intensive and last longer than most other lip products. They also gives the most coverage but have a slightly drying effect on your lips as they do not have much of a moisture content. Lip liner is needed. Apply with a lip brush.
7. Lip Satin:
Lip satins are the newest in the line of the lip colour range. These are more like markers with a more fluid composition. They have a alcohol content which is why they dry out faster than the other lip products. Gives a long-lasting result but might dry the lips. With these products of course you will need to moisture and exfoliate more often. Apply with a lip brush.
8. Lip Liner:
Liners are the products that we use to demarcate the the outer line of our lips. Make sure that your liner is as close as possible to the color of your lipstick. Don't over line lips with dark liners because they look unnatural. Line your lips, fill your lips with lipstick. Applying a gloss on top will make your lips look bigger. The perfect liner is one that glides perfectly onto your lips and is not very rough when using.
This is our list of the different lip makeup products you can choose from. From tinted lip balms and glosses to lip stains and lipsticks – you can choose from a wide range of lip makeup products to glam up your pout. Each has different formulations, finishes, textures, and longevity. Therefore, always check the product carefully before purchasing. If you prefer a blend of makeup and lip care, you can go for tinted lip balms, and if you want a color-intensive and long-staying product, lipsticks are the best.
Frequently Asked Questions
Which is better lip gloss or lipstick?
It depends on what kind of look you want to go for. Also, lip glosses need reapplication while certain lipsticks can last you all day long. If you just want a sheer subtle shine then you can opt for a lip gloss, while lipsticks can vary in their hues from nude to bold.
What is lip blush?
Lip blush refers to a semi-permannet tattoo wherein color ink is deposited onto your lips and lipline making your lips look full and plump.
The following two tabs change content below.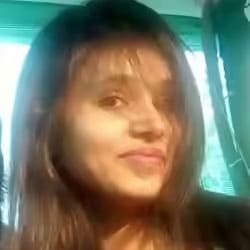 Jyotsana Rao is an engineering graduate from NIT, Nagpur, who discovered her love for writing during her undergraduate days. She...
more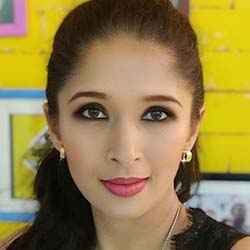 Vaibhavi Gupte
(Makeup Artist)
Vaibhavi Gupte is a certified professional makeup artist and hairstylist who specializes in makeovers. She uses top of the line...
more