Lipotropic Injections: How To Take, Dosage, & Side Effects
Understand the safety precautions thoroughly before taking these weight-loss injections.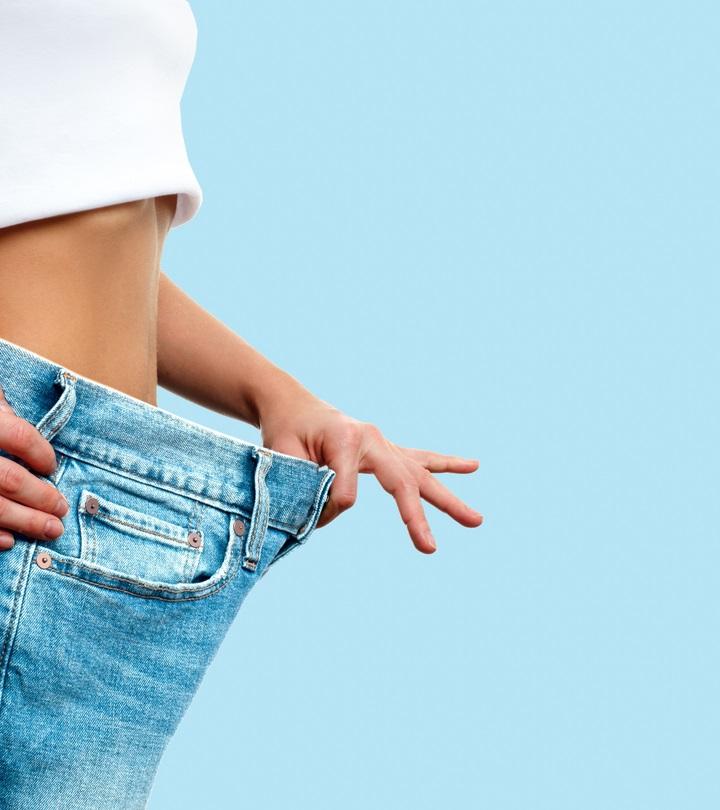 Lipotropic injections have gained popularity for promoting fast weight loss by burning fat. These injections contain weight loss supplements. You can use lipotropic injections along with a low-calorie, balanced diet and an effective exercise routine. Consult a licensed dermatologist as these injections contain vitamin B12, which should not be taken without a doctor-recommended weight loss plan. Read on to learn about how lipotropic injections work, their safety, if you should get them, and more. Scroll down!
What Are Lipotropic Injections?
Lipotropic injections are also called lipo shots, lipo injections, and lipotropic B12 injections. They are a series of injections administered into the body to encourage fat burning and induce a metabolism boost. Lipo injections usually contain vitamins, minerals, and amino acids. Some may also have B vitamins, such as vitamin B12 and Human Chorionic Gonadotropin (HCG). These injections are often used as a part of a weight loss regimen, including a low-calorie diet.
Lipotropic injections are prescribed medications and not available directly over-the-counter. Though these lipo shots are safe, it is highly recommended that you consult your doctor before getting them. Also, taking lipotropic injections without a weight loss plan may be dangerous. You are most likely going to find different types of lipotropic injections in different clinics.
The substance injected via a lipotropic injection is called a lipotrope. These lipotropes reduce fat production in the body. Commonly used lipotropes include:
 Vitamin B12
 Methionine
 Inositol
 Choline
Vitamin B12 and methionine are found in lipotropic injections because they are required for fat and protein metabolism in the body. However, there is no conclusive evidence that taking these nutrients can support weight loss.

Did You Know?
The technique of using injections to reduce localized fat deposits (the modern lipotropic injections) was first discovered in Italy in the 1980s.
Do Lipotropic Injections Work?
Lipotropic injections contain a mixture of components, primary amino acids, and some energy-boosting ingredients like vitamin B12. The amino acids in the lipo injections stimulate the liver to increase metabolism to get rid of excess fats. When combined with a low-calorie diet, exercise, and a healthy lifestyle, they can help you lose weight and maintain it within a normal range.
Extensive research has been performed on lipotropic substances and their efficacy in increasing fat metabolism in the body.
A study showed that combining diet, myo-inositol, and D-chiroinositol may accelerate fat loss in women with PCOS-related obesity. However, since this is a single study, more research is required in this field.
Another study conducted in 2018 demonstrated that the combination of Phosphatidylcholine (PC) and Deoxycholate (DC) effectively reduced unwanted fat in the body. The cocktail showed great efficacy in treating localized fat, especially over the face and bra roll, in women between 20 to 30 years of age.
The composition of lipotropic injections plays an important role in fat metabolism. However, we need more research in this area to figure out exactly how each substance contributes to the overall result.
There has been some research on the potential of plant-based foods as a source of lipotropes. Some plant lipotropes that have the potential to increase fat metabolism include:
 Choline
 Betaine
 Myoinositol
 Methionine
 Carnitine
 Magnesium
 Folate
 Niacin
 Pantothenate
Other plant substances that may have lipotropic effects are fiber, flavonoidsi  XNaturally occurring compounds in fruits and vegetables that help lower the risk of cardiovascular diseases, cancer, and cognitive conditions. , and fatty acids.
Despite the widespread use of lipotropic injections, there is a lack of proper research evaluating their efficacy and safety. For this reason, many doctors do not recommend these liquid lipo injections for weight loss.
How Frequently Should Lipotropic Injections Be Taken?
The frequency differs from person to person.
While some people receive a weekly injection, others might be given these injections more frequently or twice a week. If you have a vitamin B12 deficiency, your doctor might recommend vitamin B12-based lipotropic injections twice a week for an energy boost and fat metabolism. Let's understand who can take lipotropic injections.
Who Is A Good Candidate For Lipotropic Injections?
Lipotropic injections, like any other treatment, are not recommended for everybody. Consult a doctor to understand if you are eligible for the injections. You may not be a good candidate for lipotropic injections if you:
 Have anxiety disorder and take medications
 Have pre-existing cardiovascular conditions
 Have thyroid issues
Lipotropic injections work best in people who are obese or overweight but otherwise healthy and committed to lose weight and stick to the weight loss plan recommended by the doctor.


Quick Tip
Lipotropic injections may take around one month to show effective results when combined with exercise and a regular diet plan.
What Is the Dosage Of Lipotropic Injections?
The dosage depends on the total body weight. The average dosage of a lipotropic injection usually falls anywhere between 750 to 1000 mg when you are beginning a new injection cycle.
The dosage of lipotropic injections depends on their constituents and the patient. Since lipotropic injections vary from clinic to clinic, the dosage and scheduling of these injections may vary.
Doctors recommend lipotropic injections thrice a week, but this varies based on the doctor, the clinic, and the injection constituents. Lipotropic injections often contain vitamin B12, but these two injections are different.
What Is The Difference Between B12 Shots And Lipotropic Shots?
Regular Vitamin B12 Injections
Vitamin B12 supports many vital body functions. It maintains a healthy gut and is needed for blood formation. When people are deficient in this vitamin, they are given an intramuscular injection of this vitamin B12 to improve symptoms like anemiai  XA condition that results in a low number of red blood cells in the body, causing weakness, dizziness, and headaches. .
Lipotropic Injections Containing Vitamin B12
Lipo shots shots contain lipotropes – a mixture of ingredients, such as vitamin B12, amino acids, etc. Vitamin B12 in lipotropic injections is used to increase energy levels in the body and is given to anyone with a specific vitamin deficiency. It works with other lipotropes to aid fat burn and weight loss.
Many clinics claim that lipotropic injections are safe because they contain ingredients that are naturally found in the body. However, these injections may have some side effects.
Lipotropic Injections: Side Effects And Precautions
Lipotropic injections can result in some discomfort or irritation at the injection site. They may also cause:
 Stomach problems
 Urinary issues
 Fatigue
 Body pain
 Allergic reactions (itching,

hives

i

  X

A skin rash caused by allergic reactions to stress and certain foods, medications, or other substances and may lead to bumps and itching.

, rashes, breathlessness)
 Tightness in the chest
 Lip swelling
 Throat discomfort
Some lipotropic injections may contain drugs like phentermine (a drug used to suppress appetite). These injections may cause:
 Dry mouth
 Fatigue
 Incontinence
 Increased heart rate
 Anxiety
 Insomnia
 Feet and hand numbness
If you have anxiety, cardiovascular conditions, or thyroid diseases, you must avoid lipotropic injections containing phentermine.
To minimize the risk of adverse reactions, always get the injections from a registered physician. Before you begin your treatment, check the composition to ensure you are not allergic to any of them and they do not interact with any medications you may be taking.
If you experience any side effects after taking a lipotropic injection or during your weight loss treatment, get in touch with your doctor immediately.
The cost of lipotropic injections is not fixed. They may change depending on the composition and clinic. Let's find out in detail.
The Cost Of Lipotropic Injections
The cost of lipotropic injections depends on their composition.
Usually, vitamin B12-based injections are cheaper. The cost may also vary as per the location. But, on average, you may pay anything between $20 to $50 per injection. The total cost of your lipotropic injections depends on the frequency and the duration of your treatment.
There are numerous other ways to lose weight effectively. If you do not want to take lipotropic injections, you have to work with a fitness expert and dietician for proper guidance.
Safe And Effective Weight Loss Alternatives
There are many ways to lose weight and manage obesity. According to the National Institute of Diabetes and Digestive and Kidney Diseases, adults who are overweight or obese should lose 5% to 10% of their body weight within 6 months for weight loss success and better outcomes.
However, people who cannot lose weight must consult with their healthcare provider for a healthy, safe, effective, and personalized weight loss plan. Good weight loss plans help you achieve a healthy weight, BMI, hip-to-waist ratio, all of which improve your overall health.
Some safe and effective weight loss alternatives include:
 Behavioral management
 Lifestyle counseling
 Guidance to good sleep
 Stress management
 Setting slow and achievable goals
 Constant feedback and monitoring success
Here are some lifestyle changes that are not just good habits but help you to achieve a healthy weight:
 Increase fiber intake in the diet.
 Avoid processed and preserved foods.
 Consume lots of fresh fruits and vegetables.
 Reduce your sugar consumption.
 Limit intake of sweetened beverages.
Here are some other handy tips for weight management:
 Aim for steady weight loss rather than instant results as they are not sustainable.
Exercise for 30-45 minutes each day and a total of 150 minutes a week.
 Visit your doctor and dietician regularly to monitor your progress.
 Maintain a weight loss journal or track your progress on a mobile app.
Before your doctor recommends lipotropic injections, they might advise you to opt for these methods.
Infographic: The Pros And Cons Of Lipotropic Injections
Lipotropic injections help with quick fat loss when combined with exercise and a low-calorie diet. They mainly contain vitamin B12 along with other nutrients that promote weight loss. These injections are administered in areas that have high-fatty tissue such as the buttocks, abdomen, and thighs. But they have their fair share of cons. Scroll down to know the benefits and side effects of this injection.



Lipotropic injections contain weight loss supplements. They are gaining popularity for promoting fast weight loss. These injections rev up your metabolism and fat loss. Following a low-calorie diet and a regular exercise regimen can help in increasing the effectiveness of lipotropic injections. The amino acids in these injections stimulate the liver to increase your metabolism. The frequency of lipotropic injections varies from person to person. However, these injections are not recommended for people with thyroid disorders, anxiety disorders, and cardiovascular conditions. The dosage of these injections depends on your body weight. Getting these injections under medical guidance may aid in weight loss.
Frequently Asked Questions
How long do lipotropic injections last?
While it depends on individual metabolism and the frequency of these injections, usually, they tend to last about a week or two in your system.
Do lipotropic injections suppress appetite?
Yes, anecdotal evidence suggests that lipotropic injections may help curb appetite while increasing your metabolism and aiding weight loss.
How much weight can you lose with lipotropic injections?
Between 1 to 4 pounds every week, but this depends on dosage and body type and other physical activities combined with lipotropic injections.
Are lipotropic injections permanent?
No, once you stop taking the injections your body's metabolism returns to normal, making you susceptible to weight gain.
Are lipotropic injections effective for spot reduction of fat?
Lipotropic injections are injected in areas that have subcutaneous fat depositions and hence may aid in spot reduction of fat. However, more scientific research is required in this field.
Are Lipotropic Injections FDA-approved?
No, most lipotropic injections are not FDA-approved. Hence, it is important to consult a medical practitioner before opting for one.
Key Takeaways
Vitamin B12, methionine, inositol, and choline are the commonly used lipotropes in a lipotropic injection.
People with anxiety disorders, pre-existing cardiovascular conditions, and thyroid issues should not get lipotropic injections.
The cost of this injection varies depending on its composition.
Lipotropic injections are a safe and effective weight loss solution. If you are still uncertain about this treatment, watch this video to get your facts right.
Articles on StyleCraze are backed by verified information from peer-reviewed and academic research papers, reputed organizations, research institutions, and medical associations to ensure accuracy and relevance. Read our editorial policy to learn more.
The following two tabs change content below.