Sweet Letters For Your Long-Distance Partner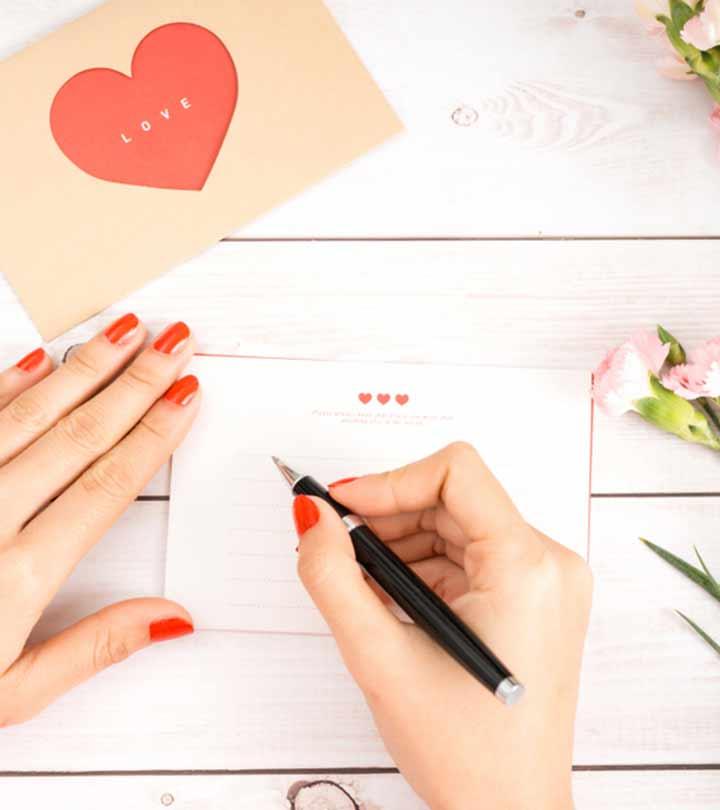 In a world full of text messages, instant messages, and emojis, the essence of personal thoughts, emotions, and ideas is lost. We resort to forwarding messages and quotes to stay connected with those we love. Yet, we fail to express what we actually have in mind. Well, we are here to help – with our sample letters!
A self-written personal letter can be exciting, romantic, and memorable, especially if you are in a long-distance relationship. Such surprises strengthen the bond and might also encourage your partner to meet you more frequently. If you are looking for ways to make your partner inclined towards you in a distant relationship and keep the love blooming, try to write them a romantic letter. All you need to do is follow the examples mentioned below and add your feelings to them.
" Miss You" Letters
https://www.shutterstock.com/id/image-photo/woman-writing-letter-statement-concept-504105700
Hi Honey!
I wanted you to know that you are the first person who comes to my mind as I open my eyes. You are in my thoughts all day and also when I close my eyes. I know you are not with me right now and are working towards a better life for us. But not even a single second passes by without missing you. All I want is to be with you and hold you close to my heart for the rest of my life.
Your Love,
Your Name.
My Love,
How strange it feels not to have you around. But you are present in my every thought. Watching other couples spending time, taking long walks, and holding each other's hands takes me back to the memories we once had. Everything around me seems so nostalgic and reminds me of you. No matter what I do, where I go, it is all about you. I miss you every minute and long for you to return home.
Yours only,
Your name
My Dear Love,
Although it has not been long that we are not staying together, I wanted to pen down my feelings. You are the best thing that happened to me in years, and I am sure that life will be even happier with you by my side.
I am not sure when we will meet next, but in the meantime, all I know is that I am going to miss you badly. We may not see each other every day, but my love for you increases day by day. You are my ultimate wish, and I miss you more than anything.
Yours only one
Your name.
Darling!
It has been almost two months since you left the city, and this separation is not so easy. Whenever I pass by your house or take a stroll in the park, I go through a whirlwind of emotions involving our magical memories. I make up my mind every time that you will land back soon and life will be happier again.
I hope life is serving you well in the new place. Do not get worried about my well-being. I wish you all the best for your project and its timely completion. Hope to see you soon!
Take care
Your name.
Hi Babe!
Although I have been busy working, every day I spend without you seems like a year. I promised that I would stay strong and go about my work. But, trust me, it is not an easy task. Leisure time and watching our favorite TV shows are no longer fun without you.
All that I want is your speedy comeback. Everything is great here, and with your return, my heart will be back at peace.
Yours lovingly
Your name.
Romantic Letters
Hey, Romeo!
I might not be able to express it better when you were here, but this long distance has prepared me today. With each passing day without you, my heart gets lonelier, craving for you to come back. I sit for hours with your favorite T-shirt and hug it every time a flashback takes me away.
I consider myself fortunate since the day you came as a blessing into my life. And I am no longer the person I used to be before; you have changed my life for good.
Hope to see you soon!
Your name.
My Sweetheart,
How have you been? Ever since I met you, my life has been a fairytale. You might not be the prince with a white horse, but your heart is made of gold. You spice up my life with everything you do, and it turns my world beautiful.
We have been away for a while now, but I always wish to relive those memories. Spending time sitting under the summer sun and laughing away to glory is what my heart is looking forward to. Return soon so that I can watch this house coming back to life again.
Your name.
Dear "your boyfriend's name"
I had a fixed definition of a boyfriend before, but I have understood the real meaning of love after meeting you. With you by the side, my world has become merrier, and all I desire is your lifelong love. I have understood what happiness is, and your companionship is what matters to me. I do not look for happiness in other things, and I only want you to be happy forever. I am too much in love with you and pray that it stays like this until the end of time.
Your love
Your name.
Love,
Everything I do, wherever I go, I can find you.
I never knew that love could be so captivating that it embosses the heart with the lover's image. Your love is like a bittersweet symphony that is all over my mind, and every time I imagine you to be here, my heart skips a beat.
Your's "your name".
I Love You Letters
Hi Honey!
Today, I want to tell you that my parents have agreed to meet you. I know you are occupied with things in another city, but the first thing we do whenever you come back to town is meet my family. I am sure that they will see more than what I saw in you and give their blessings to turn this relationship into a permanent one. After all, that's what we want! I love you so much and am awaiting your return!
Your name.
Love Of My Life,
We might be far apart, but I want you to know that I love you so much. Every morning, the first thing I do is see your photo and call you. My day does not start without doing that. Speaking with you helps me prep for the day and reminds me that you are here, by my side. Your love has not just taken over my heart but also the soul. Whether I eat, work, or sleep, I am immersed in your thoughts. They help me live and get through the day with a smile.
Yours only
Your name.
Dear "lover's name",
It's been almost two years since we are seeing each other. I still remember the day we met and what you were wearing. It was a Lakers jersey that still gives me goosebumps when I think of it. I am glad that I was destined to come across a person like you with a pure heart. You have filled my life with joy and laughter, and I have made my mind to take this forward. We have been stuck playing the "I like you" game for long, and now it's time to admit that we are in love.
Your name
My Prince Charming,
This long-distance has shown me your worth. My days and nights are no longer the same, and I miss you always. Earlier, I was not sure whether our long-distance relationship would work out or not. But now, all I want is your company.
My mind keeps going back to the memories we made – some romantic, some funny. I keep scrolling through our photos, wishing you were here. I love you more than anything else.
Lots of Love
Your name
Hey Handsome!
It's your birthday month, and we are far away. I am not there to give you a surprise, but this letter will do some justice. I consider myself lucky to have met a wonderful human being like you. I might keep texting you all those funny and naughty forwards, but today, I am sending you this heartfelt letter to express my love. I may not say it often – all I wish for is your happiness and undying love. I love you so much that no distance seems longer. Come back home soon, dear.
Your Love,
Your name 
Every relationship works on the foundation of love, understanding, and emotions. It is especially true in a long-distance relationship as you need to give each other more time to let the boat of your relationship sail through. Do not worry if you are not a good writer. All you need to do is put your emotions across and take help from the options above to add special touch to your relationship.
The following two tabs change content below.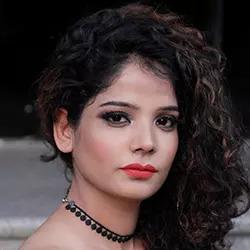 Latest posts by Deepika Telang (see all)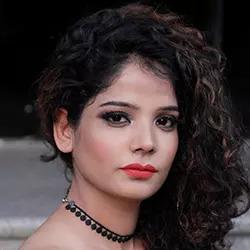 Deepika Telang
Deepika is a nutritionist, a beauty pageant title winner, a model, and a content writer. She has over 8 years of experience in writing articles spanning several niches, such as beauty, lifestyle, and health. She is a certified graphic designer and loves using various softwares to translate her thoughts to reality. This fitness freak and travel enthusiast dreams of exploring the length and breadth of the globe.