125 Long-Distance Relationship Questions For Your Partner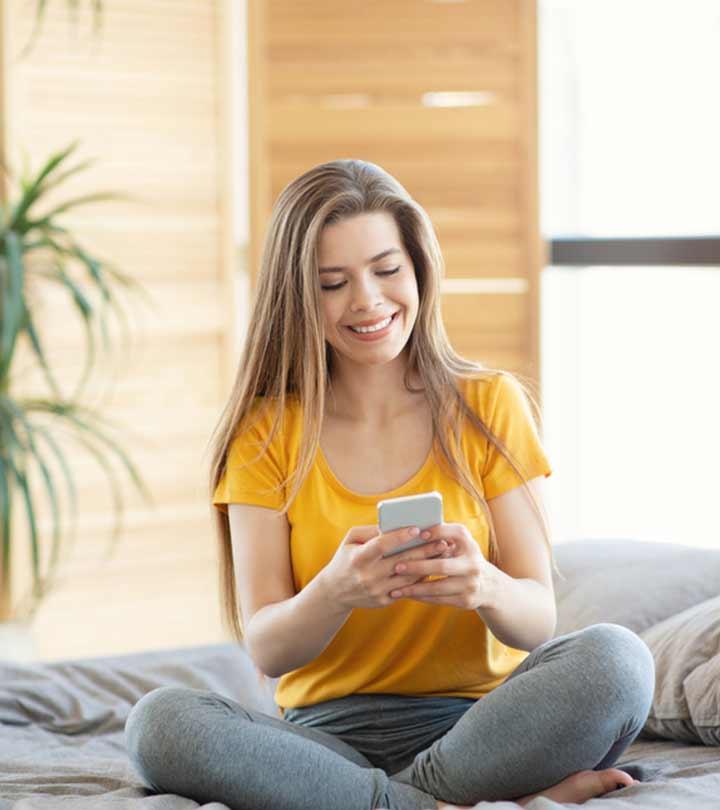 Maintaining a long-distance relationship is not easy, even with all the chatting and video calling. Sometimes, a difference in time zones and the lack of a simple touch can get very trying. A stable couple with a strong bond can be sitting in a room together quietly doing their own things and still be happy – by just being with the other in the same place. But this comfort is missing in long-distance relationships. Communication, therefore, is the golden key for such relationships.
Talking to each other about day-to-day happenings or generally about each other and having intimate conversations is a good way to keep the relationship alive. Below is a list of 125 fun questions to ask your partner to keep the conversations interesting and draw you to each other. Take a peek!
Movies, Series, And Ads
What is the last movie you watched?
Who is your favorite actor/actress?
Which is your favorite classic?
Which series are you following on Prime or Netflix?
What is your favorite category of shows?
Do you prefer crime thrillers or rom-coms?
Which is the worst movie you have seen lately?
Which series would you not recommend?
What category do you like to watch on TV? Sports/News/Wildlife, etc.?
Which is your favorite ad?
Which ads do you find nonsensical?
Food
What did you eat today? Breakfast/lunch/dinner?
What did you cook today?
Do you prefer takeaways or home-made meals?
If you were a Master Chef, what would be your signature dish?
What is your comfort food?
What would you like me to cook for you next time we meet?
Which cuisine would you prefer for a candle-light dinner?
What's your favorite dessert other than me?
What is your favorite junk food?
What's your favorite cuisine?
Which sandwich topping do you identify with?
What is your favorite ice-cream flavor?
Personality
What superhero powers would you like to have?
What do you love most about me?
What do you think is your worst trait?
What would you change in me if you could?
What can you argue about endlessly?
What scares you the most?
 Do you enjoy sports? Playing or watching?
What are the three things you never leave home without?
Are you egoistic when it comes to friends? Would you have a problem apologizing or owning up to a mistake?
Do you enjoy PDA (public display of affection)?
What's one personality trait you are proud of?
Would you like to live with our parents or visit them often?
What is the one change you would bring about in your country if you could?
What are the three things you would like to tell the next generation?
Do you prefer a small, quiet wedding with just your close ones or a large, lavish affair with all your friends, family, and colleagues?
Music
What's your favorite music genre?
Who is your all-time-favorite musician?
What instrument would you like to learn to play?
Name three favorite songs from your school/college day?
Which song on the radio reminds you of me?
If we had a fight and you had to make up, what song would you sing for me?
Does music destress you?
Which is the one band you would give anything to watch or perform live?
Do you like a song for its lyrics or the music?
Do you prefer slow, soft songs or party rock and pop?
General
Do you like animals?
What would be your favorite pet?
 Do you like kids?
 What's your favorite childhood memory?
 Mention three things on your bucket list.
What's your favorite color on me?
What's the strangest dream you have had and remember?
Do you have deja vu moments?
As a kid, what did you want to be when you grew up?
Where would you like to go with me on a holiday?
If you had to relive one day of your life, which would it be?
What's your dream car?
Are you superstitious?
What's the most ridiculous fashion fad you have ever seen?
Do you enjoy amusement parks?
Which is your favorite ride in an amusement park?
Are there any movies or Broadway shows you would like to see only with me?
Would you like to read a book first, then see the movie version, or the other way around?
What is the most public place you have made out in your earlier days?
Which social media platform are you hooked on to?
What do you do when you are homesick?
Which celebrity would you like to spend a day with?
 Are you religious or spiritual?
What's your goofiest knock-knock joke?
What's the best prank you have ever played on anyone?
Which is your favorite season?
What scents or aromas make you feel most at home?
Preferences
Mountains or beaches?
Coffee or tea?
Tourist places or camping trips?
Black or white?
Wine or whiskey?
Sweet or savory?
Adventure sports or indoor games?
Football or cricket?
Walk in the rain or movie under a blanket?
Summer or winter?
Spending or saving?
Long hair or short?
Tattoos or piercings?
Makeup or natural?
Surprises or known plans?
Photographs or paintings?
Long letters or short texts?
Bike rides or car drives?
Shower or bathtub?
Video games or Tv shows?
A night-out with the girls/boys or date-night with your girlfriend/boyfriend?
Friends for life or casual acquaintances?
Magazines or novels?
Flowers or chocolates?
Live shows or recordings?
Outdoors or indoors?
Us – The Relationship
Do you believe in long-distance relationships?
What is the one thing you think could change in our relationship?
Where do you see us five years from now?
Would you want to get married someday?
What song would you dedicate to me if you had to?
What do you think couples need to do to keep the romance alive?
What's the first thing you would want to do when we meet next?
What is the one thing that is special between us that you have never done or will not do with anyone else?
If we ever broke up, would you still be friends with me?
If you ever cheated on me, will you tell me? Or would you want me to tell you if I did the same?
Fantasies
What is your pet peeve?
Tell me three sexual fantasies you have.
Do you prefer video or phone sex?
Would you like to see me do a striptease?
In a game of Truth or Dare, would you want me to tell you the truth, or would you dare me to do something kinky?
What kind of lingerie/underwear turns you on?
Do you use sex toys?
Would you prefer pole dancing or a lap dance?
Would you fancy a threesome?
Do you believe in partner-swapping?
What is your favorite thing for me to wear in bed?
Would you enjoy making out under open skies, maybe on a beach?
What are you wearing?
Do you want to know what I am wearing?
The above conversations and more could help save your long-distance relationship. As hard as it is, if you are comfortable talking about everything and never run out of things to say, it is likely your relationship is more than just physical proximity. So, try out these 125 long-distance relationship questions with your partner and feel just as close as always.
The following two tabs change content below.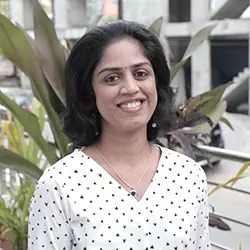 As Chief Editor, Harini sets the tone and editorial direction for StyleCraze to deliver engaging, interesting, and authentic content revolving around women's health, wellness, and beauty. She has over 14 years of experience in content writing and editing for online media. She specializes in the areas of Beauty, Lifestyle, and Health & Wellness and is proficient in Medical Sciences (Biology, Human Anatomy and Physiology, and Biochemistry). Her background in Biomedical Engineering helps her decode and interpret the finer nuances of scientific research for her team. Harini is a certified bibliophile and a closet poet. She also loves dancing and traveling to offbeat destinations.