Look Perfect For Your Special Day – Bridal Makeup Tips For Dry Skin!
These tips ensure your dry skin doesn't take your bridal shine away on your big day.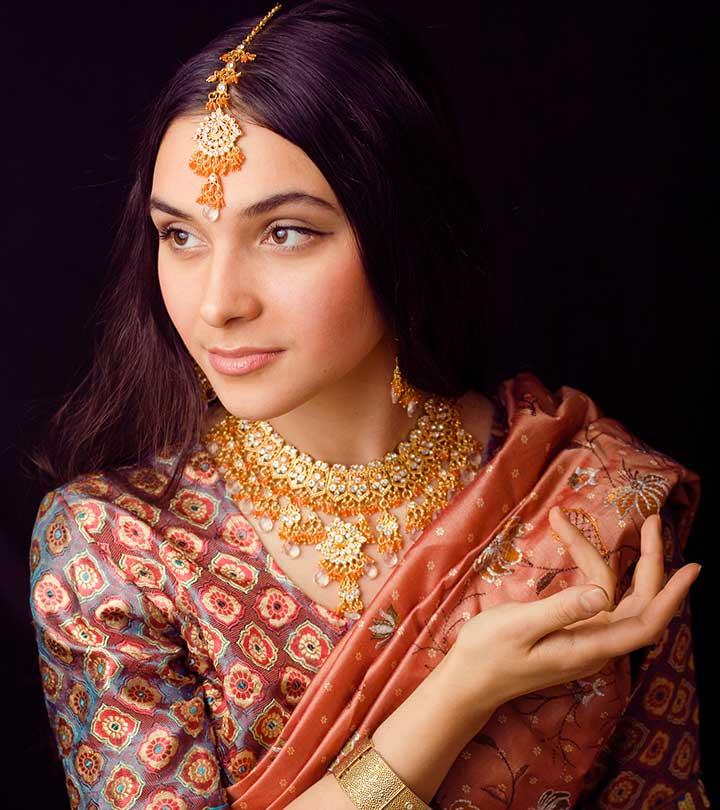 With so many weddings to attend, it can quickly become very stressful. And if it is your own wedding, the stress level is only higher! Stress is never good for skin, and dry skin is no exception. So, we have a few bridal makeup tips for dry skin to help you glam up on your big day!
Knowing the best wedding makeup for dry skin is essential, and these tips can make it easier for the brides. Scroll down to check them out.
Bridal Makeup Tips for Dry Skin
Following 4 are important bridal makeup tips to be followed by a dry skinned women.
1. Preserve Your Skin's Natural Glow
Exfoliation:
This is the first step to get rid of dead skin cells. This is especially important with dry skin as the accumulation of dead skin is much higher. A well exfoliated face is the perfect canvas for the perfect wedding makeup.
Cleanse:
Regular routine of cleansing with a ph balanced face wash is essential for all types of skin. People with dry skin should always go for mild face washes rather than harsh ones. Avoid soaps under all circumstances.
Tone:
Toning is essential after cleansing Make sure to use a toner which doesn't stretch the skin too much.
Moisturization:
If your skin is dry, then you need heavy moisturization.
2. Follow Up With Perfect Night Routine
Massage glycerine mixed with water on skin every night. You can even mix 2-4 drops of olive oil with it.
3. Use the Right Makeup Products
Choosing the Right Foundation:

Brides to be with dry skin need to ensure that they pick the right makeup products. Always go for foundations which are oil based if your skin is dry. Do not go for water based products or gel based products as they will only make your skin chap even more.
Choosing the Concealer:
Use cream based concealer which you can apply with small makeup brushes.
Use the Right Blush:

Go for peachy to pinkish shades whichever matches your skin tone. Always go in for cream blushes or stick blushes. Do not go for powder blushes. They will dry out your makeup base and make it crack.
Use a shimmer or cream highlighter Shimmer or cream highlighter will add nice shine on your face and you will get a perfect glowing face.
The Lovely Lips:
As a Bride, your pout should draw the attention too. So remember to exfoliate lips.

And heavy Moisturization right after that.
Follow the base coverage with a good oil based foundation. Apply your favorite liner and matching lipstick.
Put some gloss on for that extra glow.
Eyes:
Go for cream eye shadows. Never go for powder ones if you have dry skin. Use peachy pinkish shades which will help to make your skin look rosy.
Lashes:
You should always use a sweat proof and waterproof mascara. You can moisturize your lashes with olive oil every night for the extra sheen on the lashes before your wedding.
4. Get the Sheen On
Get the extra oily sheen with body glitter powder or body shimmers. Just a swipe and you are good to go.
Applying makeup on dry skin can be challenging, especially when it is your special occasion and you are the center of attention and need your makeup to stay in place all day long. Our guide will surely help you. With the tips and tricks explained above, you will surely have endless picture-perfect moments on your big day. Let this article on bridal makeup tips for dry skin be your guide, and you will be able to flaunt a glowy look like never before.
The following two tabs change content below.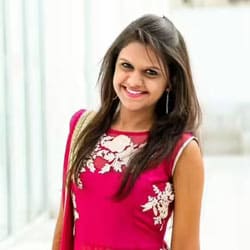 Nisha is a contributor to StyleCraze. She is a makeup aficionado and combines her love for makeup and writing to...
more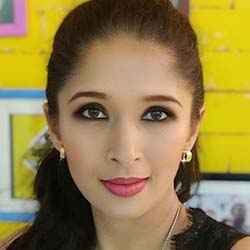 Vaibhavi Gupte
(Makeup Artist)
Vaibhavi Gupte is a certified professional makeup artist and hairstylist who specializes in makeovers. She uses top of the line...
more