11 Ways To Look Like You Got A Great Night's Sleep (When You Haven't)!
Get some ideas from our list to look bright-eyed even if you didn't get proper sleep.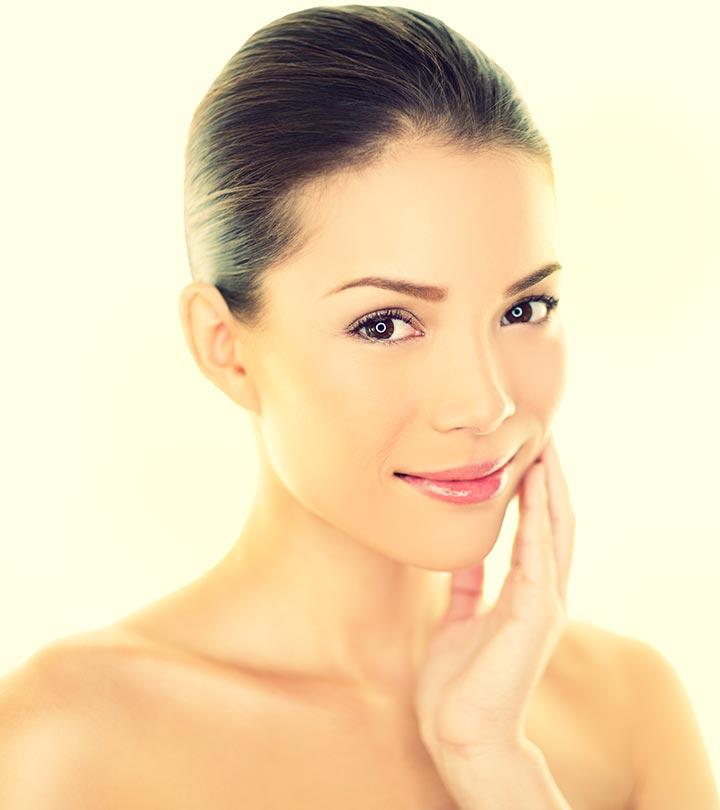 A good night's sleep is of utmost importance to be able to stay active throughout the day and look radiant. But challenging deadlines, all-night parties, and important functions can make it tedious for you to have your required eight-hour sleep. To this end, we, in this article, will teach you how to fake good sleep so that it looks like you have had your perfect eight hours of sound sleep. You will look radiant even if you have just taken an eight-minute-long nap, and we are not kidding. There are some really effective, easy, and cool ways to fake a good sleep, and below, we are going to discuss just that. So, get rid of your worries, scroll down the page and find out our secrets. Come on!
1. Banish Puffy Eyes:
Before you start making your morning coffee, scoop 2 spoons of the coffee powder and place them in the freezer. Once they become cool, press the curved side of the spoons into your eye sockets and hold it for few seconds. Follow up by applying an eye brightening cream over the chilled area to rehydrate the portion.
It is the first tip to achieve a faux glow and banish those puffy eyes – and it really works!
Quick Tip
Green tea bags and chilled cucumber slices can also help reduce puffiness.
2. Revive Your Skin:
Take a shower. No, I'm not kidding. It's dead obvious.
But when you're too tired and exhausted after that no sleep night, then you might be tempted to skip your shower. Don't. Instead drag yourself into the bathroom so that the warm shower can wake you up. Use an exfoliating scrub on your face to brighten up your dull and pale skin, caused due to the lack of sleep.
The easiest and fastest way to refresh your complexion!
Quick Tip
Oatmeal, sugar, salt, and ground coffee are good natural, nourishing scrubs. You can add honey, milk, or oils of your choice to your DIY face scrub to soothe any redness.
3. Seal The Moisture:
What is lost when we miss a good sleep? Water.
Apply a thick and occlusive moisturizer to keep your skin hydrated and lock the moisture into your skin. All the dryness and wrinkles will disappear, and you'll not have to cringe again when you hear the – "You look so dull and tired…" line! Phew…
Quick Tip
Shea butter, cocoa butter, mango seed butter, almond butter, and coconut butter are good natural choices to hydrate your skin.
4. Get Even:
If your skin still looks lifeless, mix milk with a few ice cubes, dip a soft cloth in it, wring it out and then place it on your face for 3-5 minutes. Rinse. The combination of the chilled ice cubes and the milk will help to brighten up your skin.
5. Curl Your Lashes:
When you turn up your lashes, your eyes look more lively, wide and bright. Aim the curler close to your lash line, squeeze it for 10 seconds and then curl the outer lashes.
TIP: "Always travel with an eyelash curler", make it a habit.
6. Stretch Your Eyes:
To enhance your curls, apply 2 coats of lengthening mascara. Add a little extra in the center above the eyeball for a long-looking fringe. Get longer lashes in seconds!
7. Go Light:
A heavy foundation and powder makes the skin dull and even more sallow (mask-like!). Instead, go for a tinted moisturizer with SPF.
8. Highlight Your Cheeks:
A pop of color on the cheekbones will light up your face and will take the focus away from the dark circles under your eyes.
Peach tone helps in brightening the skin. Dab some peach cream blush on the apple of your cheeks and blend it well. You can also apply some to your lips over the lip balm to get a soft hint of color.
Orange shades make eyes look more tired; try to avoid such shades!
9. Use Concealer:
Use a highlighter underneath the concealer to hide the hideous dark under eye rings. A slight blend guarantees a disguise for your dark circles!
10. Enhance Your Lips:
A generous coat of bright lip gloss can grab the entire focus on your mouth instead of your droopy eyes!
11. Give Your Locks A New Life:
Lack of sleep can be due to various reasons. However, if you want to look refreshed even if you didn't have enough sleep, a few techniques can teach you how to fake good sleep. Taking a warm shower, using coffee powder and brightening cream for the eyes, moisturizing, brightening the skin with a mixture of milk and ice cubes, curling the lashes, highlighting the cheeks, using a concealer, and enhancing the appearance of your lips with a bright lip gloss helps in managing the tired look of sleeplessness.
Frequently Asked Questions
What are the best skincare and makeup products to use for faking good sleep?
The best products you can use to look like you've had a good night's sleep are a moisturizer to keep your skin hydrated, a gua sha to depuff your face, color corrector and concealer to hide your dark circles, a white eye pencil to brighten your waterline, and some vibrant lip color.
How can one fake good sleep with the help of hair-styling techniques?
If you want to look like you have had a perfect night's sleep, then you can try a swingy layered haircut and add a few highlights to perk up your face and make you look bright and awake.
Key Takeaways
A warm shower can energize you and brighten up your face.
Coffee powder and eye-brightening cream can prevent those puffy eyes.
Curling your eyelashes and applying mascara can make your eyes look lively, wide and bright.
A highlighter underneath the concealer can cover up dark circles and brighten up your under-eye area.
A pop of color to your lips can give you a healthy, flushed look and draw attention away from your tired eyes.
The following two tabs change content below.