15 Best Loreal Shampoos for 2021 in India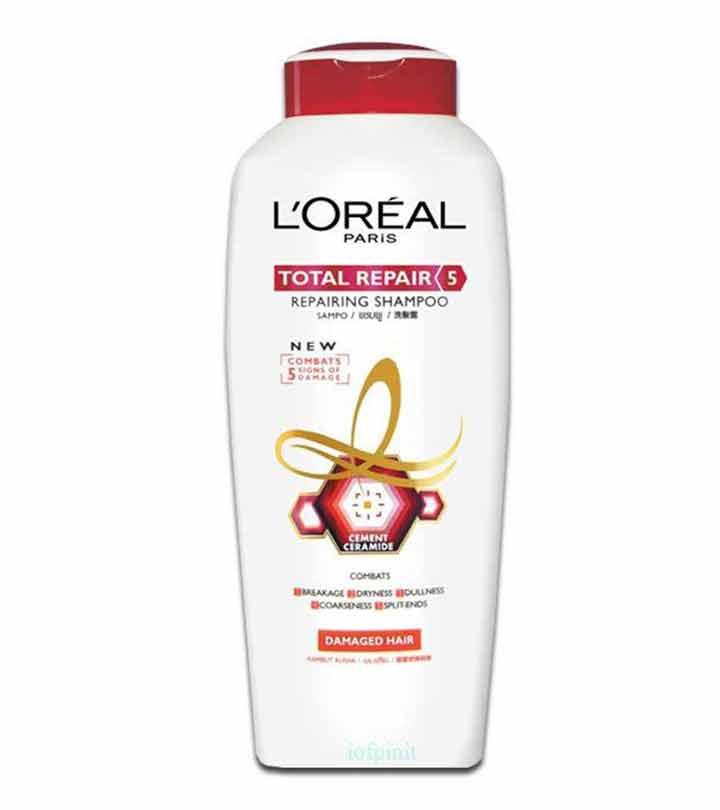 L'Oreal is a well-known brand, serving people since many years with their amazing products. Their hair care range is also very popular and they have really good shampoos available in the market. If you haven't tried their shampoos yet then it's the right time you start doing it.
Today I am going to present the top 15 shampoos from L'Oreal and you can choose according to your hair type. The Loreal shampoos are priced on the higher side but one bottle will last you for at least 3 months which makes them cost effective. I hope this write up helps you.
Loreal Shampoo Types
This shampoo from L'Oreal deals with five hair problems like breakage, dullness, roughness, dryness and split ends. Every girl suffers from these hair problems at some point of time and if you are suffering from any of them then this shampoo is worth trying. It comes in a classy white and red plastic bottle. The fragrance is divine and it stays for quite some time.
[ Read – L'Oreal Total Repair 5 Shampoo Reviews ]
This Loreal hair shampoo comes in an attractive red packaging and it has a fruity fragrance. If you have colored or highlighted your hair then this shampoo is a smart choice as it claims to protect color for a long time. It makes hair soft, smooth and make tresses tangle free. The price is decent and worth trying.
This shampoo from the L'Oreal professional range contains Vitamin E and UV filters which protect the hair from damage caused by color treatment. It has a mild scent which is soothing and fresh. If you have color treated hair then you should try this shampoo. It makes the hair smooth to touch and makes it manageable by controlling frizz.
This is a salon product from L'Oreal and that is why the quality of the shampoo is really good. The texture is thick which makes application easier and it makes the tresses soft, smooth and adds shine. It also controls frizz and makes them manageable. It has a pleasant, mild fragrance which stays for the entire day. The price is a little high but it's definitely worth trying.
This Loreal shampoo comes in a pista green colored bottle and it has a divine smell. If your hair is limp and you need volume then this shampoo is made for you. Volumising shampoos dry out the hair, so use a good conditioner along with this shampoo. This shampoo adds volume and bounce to hair and it also control frizz. What else do you want?
The L'Oreal Paris 6 Oil Nourish Shampoo is infused with argan, almond, jojoba, olive, camelina, and coconut oils that provide nourishment to your hair from the roots to the tips. The rich formula helps reduce dryness in a single wash without weighing your hair down. This shampoo nurtures your dull, lifeless hair and makes it soft, smooth, and manageable. It strengthens and thickens your hair, imparting long-lasting shine.
This shampoo from L'Oreal claims to have Oleo Keratin that makes hair smooth and soft to touch and Arginine-K Complex that infiltrates hair fiber and makes them healthy looking. It also adds an immense shine to the hair and controls frizz for the entire day. The fragrance is pleasant and not overpowering at all. It comes in an attractive packaging and the bottle is travel-friendly too. If your hair is dull-looking then this shampoo from L'Oreal is worth trying.
Hair fall is the most common hair problem and if you're suffering from severe hair fall then try this hair fall repair shampoo from L'Oreal. This shampoo contains arginine extract which is an amino acid and it works great on hair fall. It deeply nourishes your hair roots and makes the hair stronger and healthier. It works great on brittle and fragile hair and if you have this kind of hair, then try this out.
[ Read – Best L'oreal Makeup and Beauty Products ]
Liss ultime is a salon system to smoothen and hydrate unmanageable, frizzy and dry hair with oil in-cell and polymer AR. This shampoo is Liss ultime shampoo which is made for frizzy, dry and rebellious hair. It also contains many essential oils which deeply nourish hair and make them look conditioned and hydrated. If you have dry and damaged hair then this Liss ultime shampoo from L'Oreal Paris will work like a charm.
If your hair roots are weakened, fragile and brittle then this shampoo from the L'Oreal professional range is made for you as it strengthens the hair by depositing a super charge of Incell. On using it regularly, you will actually feel the difference in the texture of your hair as it will make your hair smoother, softer and shiner. It is made from Glycocell, a combination of Incell and royal jelly extract which reinforces fragile hair and protect hair fibers.
[ Read: Reduces hair fall ]
This shampoo cleanses your scalp completely without leaving any dirt residue behind. It comes in a travel-friendly packaging and has a mild pleasant smell. It makes hair soft, smooth and also adds sheen to them. It makes hair combing easy as it makes them tangle-free which eventually also reduces hair fall to a great extent. It is made for damaged hair as it claims to make hair healthy and strong.
If you're suffering from dandruff and looking for an anti-dandruff shampoo then this L'Oreal shampoo should be your choice. This shampoo cleanses your scalp completely and eliminates dandruff when used regularly without making them dry. It contains a regulating complex which reduces itchiness and helps you in getting rid of dandruff soon.
[ Read: Volumising shampoos ]
This shampoo from L'Oreal is made for people suffering from coarse and frizzy hair as it is an anti-frizz shampoo. This shampoo is sulfate and silicone free so if you are concerned about damaging your hair with harmful chemicals then this shampoo is a life savior. It contains botanical oils which refresh your senses as they have a very pleasant smell. It also makes your hair tangle-free and adds sheen to them. If your hair is dry and frizzy then do try it out and you won't regret.
The Loreal shampoo for dry hair is based on an innovative formula of protein and pearl which provides appropriate hydration to your hair. It deeply nourishes your hair without weighing them down and adds noticeable shine to it. It has a mild fragrance which is not overpowering and it stays for quite some time. If your hair is dry then this shampoo is great as it will provide nourishment to it.
If your hair is chemically treated then this shampoo will help you in retaining the effects without damaging your hair. It is specially made for rebonded hair as it keeps them straight and moisturizes them too. It makes hair smooth, shiny and tangle-free. Overall, it makes them easy to manage and comb. The price is economical as one bottle will last for 2 months when used 3 times a week.

[ Also Try – L'Oreal X Tenso Care Pro Keratin Shampoo ]
*Subject to Availability
Have you tried any of these Loreal shampoo products? Please share in the comments section below.
Recommended Articles:
The following two tabs change content below.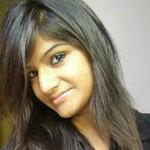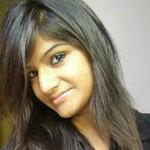 Mansi
Having great interest for writing, I always love to share my ideas with the readers. I love trying different make ups, hairstyles and would always come up with something new. I love travelling and my aim is to travel across the globe without missing a single country in my lifetime.