Top 6 Lotus Herbals Face Washes Available In India
Lotus Herbals is India's leading herbal cosmetics company. It was founded in 1993 and is now considered as one of the most sought after brands in Asian and European Countries. The company combines the ancient wisdom of Veda's and the recent technology to offer a huge range of skin care, sun care, hair care and makeup products. Here we are presenting 6 best face wash from this brand.
1. Lotus Herbals Safe Sun Sunscreen Gel Face Wash:
This face wash is especially formulated to prevent the skin from tanning and burning. You just need to apply this face wash before stepping out in the sun and it will protect the skin from the harmful effects of harsh sunrays. It is enriched with wonderful natural ingredients like grapes and plums which are loaded with antioxidants which keeps the skin healthy and wrinkle free. It helps to get rid of dull and tanned skin and makes the face look bright and fresh. The face wash is ideal for all skin types and can be used by both men and women.


2. Lotus Herbals Berry Scrub Strawberry & Aloe Vera Exfoliating Face Wash:
This face wash contains strawberry seeds, aloe vera, lemon and orange peel as its active ingredients which de-tans the skin to make it look fresh and glowing. The strawberry extracts in this face wash improves blood circulation and boosts cell growth to give a younger looking skin. It even controls oil and keeps the skin non greasy and refreshed throughout the day. The aloe vera compound in this face wash deep cleans the skin and makes it extremely soft and smooth. It washes away impurities and dead cell layer from the skin to get rid of blackheads and pigmentation. The creamy texture keeps the skin moisturized for long hours.


3. Lotus Herbals Tea Tree & Cinnamon Anti Acne Oil Control Face Wash:
This face wash is especially formulated for oily skinned beauties. It balances secretion of oil in the skin to prevent acne and pimples. The face wash is enriched with ingredients like tea tree, cinnamon and oak bark. Cinnamon in this face wash gives a cooling effect to the skin and cleanses the skin thoroughly to treat pimples and zits. The astringent properties of this face wash minimize the pores and keep the face healthy. The face wash gently cleanses the skin without over drying the skin. The miniscule granules of this face wash are of perfect size and provide the right abrasion without being harsh on the skin.


4. Lotus Herbals White Glow 3 In 1 Deep Cleansing Skin Whitening Facial Foam Face Wash:
This face wash is formulated from milk enzymes and aloe vera to give you a fair and flawless skin tone. Besides giving you a healthy and fair complexion, the face wash also removes excess oil and sebum from the skin to ensure that your skin gets rid of impurities and dirt. Its unique formula prevents the formation of melanin that causes skin darkening and uneven skin tone. It also helps to reverse tanning and protects your skin from harsh UV rays.  This face wash removes accumulated dead skin cells to reveal a glowing skin behind. It lathers pretty well and makes the face squeaky clean. It is also quite moisturizing and keeps your face smooth and supple with regular use.


[ Read: Oriflame Face Wash ]
5. Lotus Herbals Neem & Clove Ultra – Purifying Face Wash:
Lotus Herbals Neem and Clove Purifying Face wash is enriched with active neem slices and clove extracts which are well known for its anti-microbial properties. It helps to cure acne and other skin problems like psoriasis and heals eczema. It clears away the skin from impurities and dirt and keeps the skin well nourished. Clove is well known to condition the skin to keep it smooth and healthy.  You just need to crush the neem slice with your hands and massage your skin gently with the face wash to get a squeaky clean skin.


6. Lotus Herbals Jojoba Active Milli Capsules Nourishing Face Wash:
This product has made attaining nourished and healthy skin super easy. This nourishing face wash is enriched with jojoba, avocado, vitamin E and active Milli capsules making it perfect for people with dry skin. Jojoba oil conditions the skin to make it healthy, while avocado promotes production of collagen and adds an adequate amount of moisture to the skin. Vitamin E is a great anti-oxidant which protects the skin from pollution and delays the signs of aging. The face wash cleanses the skin thoroughly and makes the skin soft and supple with regular usage.


*Subject to Availability
Hope you enjoyed the article. Try this fabulous range of face wash from Lotus and get glowing skin. Don't forget to leave us a comment.

The following two tabs change content below.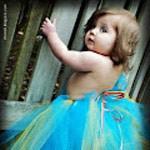 Latest posts by Arshi Ahmed (see all)