71 Heart-warming Love Messages For Him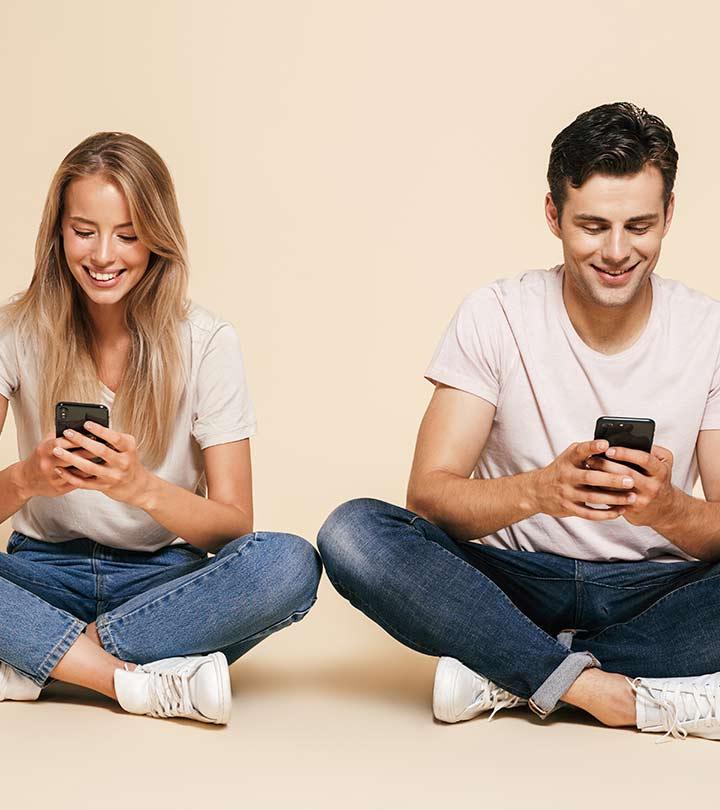 Words always seem to fall short when it comes to expressing your feelings to the love of your life. Do you want to tell him how much he means to you? Then, without waiting any longer, send him a heartfelt love message to bring a smile on that charming face. Don't fret if you are not able to put your feelings into words. We have put together a list of beautiful love messages that will make your guy feel treasured and cherished.
Romantic Love Messages
If you are head over heels in love with him and want to tell him what he means to you, here are few messages you can send:
Darling, I may not tell you this every day, but you mean the world to me.
My love for you only grows stronger with every passing day.
You are the best thing that happened to me.
I promise to love you until my last breath.
I thank God for every breath I take because I take it thinking of you.
I love you to infinity.
Sweetheart, I think I am addicted to you. I can't ever seem to get enough of you.
I never knew I could love someone to the extent I love you.
I can stare into those eyes of yours until eternity.
Oh boy, you take my breath away every time I look at you.
I miss your breath against mine, sweetheart.
Every second away from you feels like a lifetime.
You are the only person I can imagine spending my whole life with.
My heart races at the thought of you. I can't wait to see you again.
You make me weak in the knees every time you look at me.
Sweet Love Messages
How about going a little sweeter on him today? Try sending him any of the messages listed below to express your love for him as sweetly as you can:
I love you like nobody else ever can.
All I want to do is cuddle against your chest right now. Come back soon.
You make my life worth living, baby.
My life would be so meaningless without you in it.
Our love story is far from a fairytale, but it is still my favorite because you are its Prince Charming.
Sweetheart, I just messaged to remind you how much I love you.
You are the only person I want to come home to.
You are the perfect mix of everything I ever wanted in a guy.
Do you have any idea how much I miss you every waking second?
I will love you like there's no tomorrow until I breathe my last.
Every time I hug you, I never want to let go.
Darling, you blow my mind away by just being you.
I sleep well only when you are next to me. I am missing you so damn much.
You are like a breath of fresh air in my otherwise dull life.
I am amazed at how just hearing your name makes me blush hard.
You are one in a million, baby. And I am glad you are mine.
Deep Love Messages
You know that your love for him knows no bounds. But how could you possibly express this to him? These messages might help:
I miss your touch, I miss your scent, I miss your hugs, and I miss your warmth. In short, I miss you.
Out of all my addictions, you are my favorite.
I want to unravel this beautiful journey called life only with you.
You make me feel emotions I never felt with anybody else.
Every time I look at you, I say a silent prayer and thank God for sending you into my life.
My life with you has been a roller coaster ride, and I love it.
I am so lucky to have fallen in love with my best friend.
I always wondered what kind of guy I would fall in love with. I finally found my answer. He is an epitome of perfection and the best of his kind – YOU!
No matter what, I will never let go of you.
If I had to describe life in one word, it is your name that I would call out.
Love, you complete me in ways I never imagined.
I am the luckiest person alive because I have you.
I want you to take my hand and sway me through every hurdle in life.
If I was given a chance to change anything in my past, I would go back in time and find you sooner.
I love the way your breath feels against mine as we kiss.
When we first met, I had no idea you would end up meaning the world to me.
I still remember the day you waltzed into my life and changed it for the best.
Cute Love Messages
Here are some cute love messages to woo your bae: 
I love stealing glances at you when you aren't looking.
I didn't believe in fairytales until I met you.
When I see myself twenty years down the line, I see you sitting next to me.
You give me butterflies every time you look at me.
My heart flutters every time I think of you.
I want to be the reason behind your smile.
Love, you are my pride.
Out of all the people in my life, I love you the most.
I am facing such a hard time in keeping my mind off you.
You could be arrested for all the hearts you break by being taken.
All I want to do right now is to wrap you in a bear hug.
Special Love Messages 
Have you always wanted to tell him how special he is to you? You can easily do that with these messages: 
Darling, you are the sole reason for my existence.
This life is too short for all the things I have planned for us.
You are much more special to me than words could ever fathom.
I can't wait to make memories worth a lifetime with you!
I feel a whole new emotion when I am with you. I guess this is what people call love.
Baby, I can happily be yours forever if you let me be.
You ignite indescribable feelings in me.
I wish time freezes when I am with you.
I want to spend the rest of my life in your arms.
Oh boy, your smile will be the death of me.
I want my happily ever after to be only with you.
My love for you is deeper than the deepest of oceans.
Take this chance to make your guy feel loved and cherished. Choose any of the above messages that you think will make him feel unique and send it to him right away!
We hope you enjoyed reading this post. You can share your feedback and thoughts with us in the comments below.
The following two tabs change content below.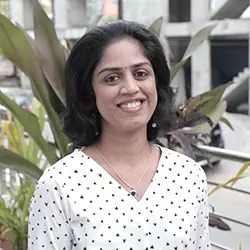 As Chief Editor, Harini sets the tone and editorial direction for StyleCraze to deliver engaging, interesting, and authentic content revolving around women's health, wellness, and beauty. She has over 14 years of experience in content writing and editing for online media. She specializes in the areas of Beauty, Lifestyle, and Health & Wellness and is proficient in Medical Sciences (Biology, Human Anatomy and Physiology, and Biochemistry). Her background in Biomedical Engineering helps her decode and interpret the finer nuances of scientific research for her team. Harini is a certified bibliophile and a closet poet. She also loves dancing and traveling to offbeat destinations.