Low Carb Diet: What To Eat, Advantages, And Disadvantages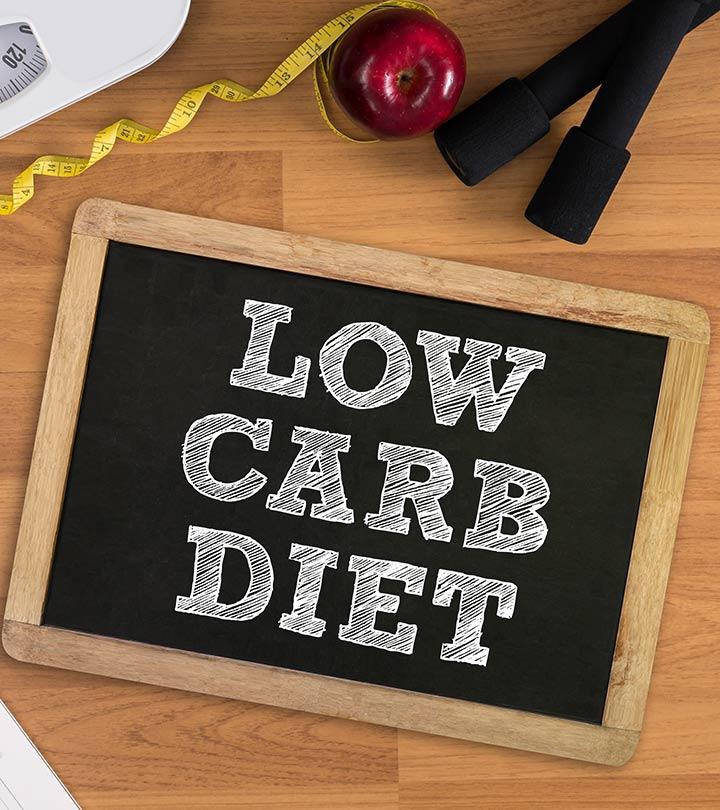 Want to lose weight and stay away from killer diseases like diabetes, heart disease, or cancer? Then, you must start being on a low-carb diet. Research suggests that people who follow a low-carb diet have better health and may have enhanced brain function (1) (2) (3) (4). A low-carb diet specifically means a diet low in refined sugar, processed foods, high GI foods, etc., and high in proteins, healthy fats, and complex carbs, such as whole grains, veggies, and fruits.
Diets like the Ketogenic diet (high-fat, low-carb diet), Paleo diet (eliminate all processed foods and grains and legumes) and Atkins diet (eliminate all kinds of sugar like bread, flour, and pasta) are popular low-carb diets. And many fitness experts swear by them. In this article, you will find a 7-day low-carb diet plan, low-carb recipes, foods to eat and avoid, and much more. But first, let's see why you should avoid carbs and if all carbs are bad.
How The Low-Carb Diet Works
Carbohydrates are broken down into sugar in the body, which gets stored as fat if not used as an energy source. Moreover, simple carbs (refined sugar, cakes, pastry, milk chocolate, etc.) are digested and absorbed quickly, which leads to blood sugar and insulin spikes. And after a period of overconsumption of simple carbs and regular spikes in insulin levels, the insulin stops signaling the cells to absorb sugar from the bloodstream. This leads to high blood sugar levels, making the body insulin resistant and prone to obesity, diabetes, hypertension, high cholesterol, etc. This entire process can be reversed by following a low-carb diet. When you consume less simple carbs, your blood glucose levels are in check, and your body starts to become insulin sensitive. This helps keep the metabolism running, prevents fat storage, and protects from obesity-related diseases.
Don't think that a low-carb diet means you will be completely off carbs. You will consume a lot of complex carbs that are found in fruits, veggies, and whole grains.
Complex carbs are digested and absorbed much slowly and hence do not cause sudden blood sugar or insulin spikes. Also, they aid in proper bowel movement, thereby preventing constipation and slow metabolism.
Reducing carbohydrates drastically (eg. 30g or less/day) causes the body to go into a different metabolic state called ketosis, where it burns fat for providing fuel. Reduction in carbs results in lower insulin levels as the person is getting energy from ketones, little carbon fragments that are created by the breakdown of fat stores. This causes you to feel less hungry and shed excess weight since the body burns fat instead of burning carbohydrates.
Finally, a low-carb diet allows you to eat a lot of proteins and healthy fats that help build lean muscle mass, increase the transition time of the digested food, and help reduce inflammation.
Point To Remember – Going on a low-carb diet can give you good results. But it may backfire if you don't control the portions of your food and count the calories. Especially, if you follow the Ketogenic diet or the Atkins diet. In ketogenic diet, you must know how many grams of carbs, fats, and protein you must consume per day so that your body can go into ketosis and burn the fat effectively.
Now that you are aware of how the low-carb diets work, let's move on to a 7-day low-carb diet plan for you. Adhere to this plan if you want to lose weight.
7-Day Low-Carb Diet Plan
Days
Early Morning (6:00 – 7:00 am)
Breakfast (7:00 – 7:45 am)
Mid morning (10 – 10:45 am)
Lunch (12:30 – 1:30 pm)
Evening Snack (3:30 – 4:30 pm)
Dinner (7:00 – 7:30 pm)
Monday
2 teaspoons fenugreek seeds soaked overnight in  1 cup water
2 boiled eggs + 1 cup grapefruit juice + 4 slices of avocado
1 cup green tea
1 cup blanched veggies (spinach, carrot, broccoli, green peas) + 1 wheat pita bread + 1 grilled chicken breast/ 1 cup lentils
1 cup green tea + 10 in-shell pistachios
1 cup chicken or mushroom clear soup + 1 slice of whole wheat bread + 1 cup warm milk/soy milk before bed
Tuesday
2 teaspoons fenugreek seeds soaked overnight in  1 cup water
Oatmeal with blueberries + 2 almonds
1 small bowl cucumber
Tuna or vegetable salad with light dressing
1 cup green tea + ½ cup celery
1 cup sautéed veggies + 3 oz grilled fish/ ½ cup grilled mushroom with cheese
Wednesday
2 teaspoons fenugreek seeds soaked overnight in  1 cup water
Vegetable quinoa + ½ grapefruit
1 cup coconut water
1 Cucumber boat with veggies or grilled chicken/mushroom with cheese + 1 cup buttermilk
1 cup green tea + 1 multigrain biscuit
Brown rice with stir-fried veggies + 1 cup warm milk/soy milk before bed
Thursday
2 teaspoons fenugreek seeds soaked overnight in  1 cup water
Spinach and mushroom egg omelet with cheese + 2 almonds + ½ cup watermelon juice
1 cup green tea
1 cup mixed pulses soup with cauliflower + 2 oz grilled fish
1 cup freshly pressed juice without sugar
Chicken or vegetable stew + 1 whole wheat pita bread
Friday
2 teaspoons fenugreek seeds soaked overnight in  1 cup water
Vegetable semolina + 1 kiwi
1 cup freshly made lemonade
Tofu lettuce wrap + 1 cup buttermilk
1 cup green tea + 10 in-shell pistachios
Butternut squash soup + 1 piece of dark chocolate + 1 cup warm milk/soy milk before bed
Saturday

(Cheat Day)

2 teaspoons fenugreek seeds soaked overnight in  1 cup water
2 pancakes with maple syrup and 2 tablespoons Nutella + 1 cup grapefruit juice
1 cup black coffee (without sugar)
Spinach stuffed grilled chicken breast with grilled sweet potato, asparagus, and broccoli
1 cup green tea + 1 cup plain popcorn
Whole wheat pasta with chicken/mushroom, tomato, olive oil, and basil + 1 piece of brownie
Sunday
2 teaspoons fenugreek seeds soaked overnight in  1 cup water
2 scrambled eggs + 1 slice whole wheat bread + 1 cup papaya smoothie
1 cup green tea
Chicken/mushroom stew
1 cup freshly pressed juice without sugar
1 cup vegetable quinoa + 2 oz grilled fish/ boiled beans + 1 cup warm milk/soy milk before bed
You can follow this diet plan for as long as you want, but make sure that you take care of the following points.
Low-Carb Diet Plan Tips
Consume 5 types of veggies per day.
Have 2-3 servings of fruits per day.
Consume healthy fats, such as nuts, olive oil, ghee, cheese, etc. but make sure you control the portions of these foods as they are high in calories.
Consume lean protein-rich foods, such as tofu, mushroom, legumes, chicken, fish, etc.
Do not add sugar to your fruit or vegetable juice.
Drink warm milk before going to bed to help you sleep better.
Eat your meals at proper intervals (3-4 hours).
Consume whole wheat or multigrain bread, brown rice, quinoa, oatmeal, etc. as they are rich in dietary fiber.
Have a cheat day every week to prevent your metabolism from plateauing.
Use less salt to prevent water retention in your body.
Now, let me tell you what you can eat and which foods you must avoid while you are on a low-carb diet.
Low-Carb Diet Foods To Eat
Vegetables – Broccoli, cauliflower, cabbage, Chinese cabbage, red cabbage, bell pepper, okra, eggplant, peas, French beans, bottle gourd, ridge gourd, bitter gourd, squash, onion, tomato, cucumber, celery, banana flower, green chili, carrot, beetroot, baby corn, sweet potato, potato with peel, etc.
Fruits – Figs, watermelon, muskmelon, honeydew melon, apple, pear, plum, pluot, pineapple, raspberries, blueberries, strawberries, blackberries,  papaya, grapes, orange, lemon, lime, grapefruit, tangerine, etc.
Protein – Fish, chicken breast, eggs, lean cuts of pork and beef, mushroom, legumes, tofu, soy chunks, etc.
Dairy – Milk, yogurt, and cheese.
Grains – Brown rice, quinoa, barley, oats, etc.
Fats And Oils – Olive oil, rice bran oil, ghee, sunflower butter, peanut butter, and almond butter.
Nuts And Seeds – Almond, walnut, pistachios, macadamia, pine nuts, flaxseeds, chia seeds, pumpkin seeds, and sunflower seeds.
Beverages – Freshly pressed fruit and vegetable juice, coconut water, buttermilk, milk, soy milk, and almond milk. (without added sugar or extra salt and also make sure you practice portion control)
Herbs And Spices – Ginger, garlic, turmeric, clove, nutmeg, rosemary, cilantro, dill, fennel, fenugreek seeds, asafoetida, cumin seeds, coriander seeds, cumin powder, coriander powder, garam masala, allspice, cardamom, cinnamon, mace, bay leaf, oregano, basil, etc.
Low-Carb Diet Foods To Avoid
Vegetables – Potato without the peel. starchy root vegetables like carrots, beets, and parsnips.
Fruits – Jackfruit, banana, grapes, and mango (eat them in minimum amounts).
Protein – Chicken with skin, red meat, sausage, salami, and pepperoni.
Dairy – Low-fat milk, low-fat yogurt, flavored yogurt, and flavored milk-based drinks.
Grains – White rice (you may eat white rice provided you eat at least 5 veggies with it).
Fats & Oils – Animal fat, vegetable oil, butter, and margarine.
Beverages – Alcohol, packaged fruit and vegetable juices, soda, and energy drinks.
Others – Candy, sweets, milk chocolate, junk food, salty food, wafers, etc.
So, it's clear that you should steer clear of foods rich in sugar, salt, and starch. But, merely following a good diet will not help you lose weight. You also need to be active and keep your mind and body fit to reap the best benefits of a low-calorie diet. Here's a workout plan for you.
Workout Plan
Head tilt – 1 set of 10 reps
Neck rotations – 1 set of 10 reps
Shoulder rotations – 1 set of 10 reps
Arm circles – 1 set of 10 reps
Wrist rotations – 1 set of 10 reps
Waist rotations – 1 set of 10 reps
Ankle rotation – 1 set of 10 reps
Spot jogging – 5-7 minutes
Jumping jacks – 1 set of 20 reps
Sit-ups – 1 set of 10 reps
Crunches – 1 set of 10 reps
Floater kicks – 2 sets of 10 reps
Scissor kicks – 1 set of 10 reps
Leg raise – 2 sets of 10 reps
Side crunches – 2 sets of 10 reps
Russian twist – 2 sets of 20 reps
Lunges – 1 set of 10 reps
Squat – 1 set of 10 reps
Jumping squat – 1 set of 10 reps
Burpees – 2 sets of 10 reps
Stretch
Remember, you must workout at least three hours per week. You can start by working out every alternate day and then three consecutive days, with two days rest in between. When you are comfortable enough, you must workout five to six days a week, with one or two days of rest. Working out will keep your metabolism active, create a negative energy balance in your body, improve brain function, and build muscle power and strength.
Like working out, eating healthy yet tasty food is also important so that you don't drift away from this diet plan. Here are a few low-carb diet recipes for you.
Low-Carb Diet Recipes
1. Spinach And Mushroom Omelet With Cheese
Prep Time: 10 min  Cook Time: 7 min  Total Time: 17 min  Serves: 2
Ingredients
4 eggs
¼ cup chopped onion
1 cup baby spinach
½ cup sliced button mushroom
¼ cup chopped tomato
¼ cup grated cheese
1 teaspoon chopped green chili
2 tablespoons olive oil
Salt to taste
How To Prepare
Whisk together eggs, onion, tomato, spinach, mushroom, green chili, and salt.
Heat olive oil in a pan and pour the whisked egg. Spread it evenly and let it cook for about 3-4 minutes.
Flip the egg over and cook for 2 minutes.
Flip it over again and add the grated cheese and fold the egg. Cook for a minute, and it's ready!
2. Soy Milk, Chia, And Strawberry Smoothie
Prep Time: 5 min  Cook Time: 2 min  Total Time: 7 min  Serves: 2
Ingredients
2 cups organic soy milk
6 tablespoons chia seeds
1 cup washed and halved strawberries
½ teaspoon organic honey
3-4 chopped dates
How To Prepare
Toss the strawberries, dates, and soy milk into a blender and whizz it.
Pour it into a glass and add honey and chia seeds.
Stir well before drinking.
3. Mushroom Clear Soup
Prep Time: 15 min  Cook Time: 15 min  Total Time: 30 min  Serves: 2
Ingredients
1 cup sliced button mushrooms
¼ cup chopped onion
½ teaspoon minced garlic
¼ teaspoon grated ginger
½ cup chopped carrot
¼ cup sweet corn
1 cup blanched spinach
½ cup chopped celery
½ teaspoon ground black pepper
2 teaspoons olive oil
Salt to taste
 How To Prepare
Heat oil in a soup pot and add the minced garlic. Cook until it turns brown.
Add the onions and cook for a minute.
Add the ginger and cook for about 30 seconds.
Add all the veggies, mushroom, salt, and pepper. Stir and cook for about a minute.
Add two cups of water and cover the lid. Cook for about 10-12 minutes.
Serve hot.
Let me tell you what benefits you can reap if you follow a diet that is low in carbs.
Low Carb Diet Benefits
A low-carb diet aids weight loss.
It helps fight cancer.
It reduces the risk of metabolic syndrome like diabetes.
It helps regulate the blood sugar levels.
It improves cognitive functions and reduces the likelihood of dementia and Alzheimer's disease.
It helps boost metabolism.
It improves insulin sensitivity.
A low-carb diet reduces the risk of hypertension.
 A low-carb diet can do a lot good, but it has temporary side effects. Let's find out what they are.
Low-Carb Diet Side Effects
You may feel the urge to eat simple carb-rich foods at the beginning of the diet.
You can experience mood fluctuations.
You might feel hungry because you will be craving for unhealthy foods.
Initially, you may experience loss of sleep as you will be on a diet that your body will need time to adjust to.
To conclude, a low-carb diet is good for you – provided you consume good carbs along with lean protein and healthy fats. The key is to strike the right balance of different food groups that are apt for your body. So, consult your doctor or dietician today and start following a customized low-carb diet plan. You will see results in just a few days' time. Good luck!
The following two tabs change content below.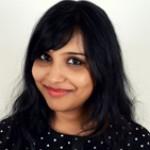 Latest posts by Charushila Biswas (see all)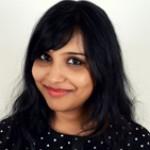 Charushila Biswas
Charushila Biswas is a Senior Content Writer and an ISSA Certified Specialist in Fitness & Nutrition. She is an alumni of VIT University, Vellore and has worked on transgenic wheat as a part of her Masters dissertation from NRCPB (IARI), New Delhi. After completing her Masters, she developed a passion for nutrition and fitness, which are closely related to human psychology. This prompted her to author a review article in 2015. She has written over 200 articles on Fitness and Nutrition. In her leisure time, Charushila loves to cook and enjoys mobile photography.