20 Healthy Low-Carb Snacks To Curb Hunger
Low-carb snacks are best for preventing weight gain. About one-third of your daily energy comes from snacking (1). So, it is important to keep track of what and how much to consume when it comes to snacking.
Yes, snacking is an important part of socializing, but you must take care of your health and avoid consuming high-calorie and zero-nutrition snacks. Here are 20 low-carb, nutrient-dense snacks that are easily available and/or easy and quick to prepare. Read on and snack your way to good health. Swipe up!
1. Eggs
Boil them, scramble them, flip them, poach them – just eat them. Eggs are packed with nutrition. A whole egg contains 68 calories, about 5.5 grams of protein, fat-soluble and water-soluble vitamins, and minerals (2). The yolk has a high amount of cholesterol, but avoiding it completely is not desirable unless your doctor recommends it. The yolk contains essential nutrients that help make your bones healthier (3).
Do not consume more than 3-4 eggs per week.
2. Spicy Almonds
A gram of almonds contains 5.8 calories, healthy fats, dietary fiber, protein, vitamins, and minerals (4). Consuming almonds as a snack will not only keep the calories low and keep you full for a long duration but may also reduce the risk of cardiovascular diseases, diabetes type 2, oxidative stress, and inflammation (5).
Spicy almonds will satiate your taste buds and prevent you from consuming other carb-rich snacks that do nothing but harm your health.
3. Chocolate Chia Pudding
Chocolate chia pudding tastes yummy, and you can make it in a jiffy. Chia seeds are also loaded with healthy fats that help reduce inflammation and inflammation-induced weight gain, increase insulin sensitivity, reduce hunger, and lower triglyceride levels (6).
All you have to do is add 4 tablespoons of chia seeds to 1 cup of full-fat milk. Add dark chocolate powder, stir, and refrigerate it for at least 4 hours. You can add some banana slices and dark chocolate shavings right before consuming it.
4. Kale Chips
Want something crispy to eat along with black coffee or green tea? Opt for kale chips. While you do get kale chip bags in the supermarkets, we suggest you make them at home as you will be able to regulate the amount of salt and customize the flavors according to your taste. A serving of kale chips contains 50 calories and keeps you satiated for a long duration (7).
To make these, roughly chop 1 cup of kale, add 2 tablespoons of olive oil, and seasoning. Bake it at 200 o C, and your snack is ready.
5. Broccoli Fritters
Yes, broccoli can taste good as a snack if you know how to cook it! Broccoli needs no introduction as a healthy food. This storehouse of antioxidants and vitamins has been found to be effective against cancer (8). Broccoli stems and leaves have also been found to have anticancer properties (9).
To make broccoli fritters, grate broccoli florets and stems. Add 4 tablespoons of gram flour, 2 tablespoons of whole wheat flour, salt to taste, and 1 teaspoon of red chili powder. Add ¼ cup of water and mix. Heat olive oil in a pan. Add a dollop of the broccoli batter and shallow fry until it turns golden brown. Flip over and cook the other side. Serve hot with yogurt dip.
6. Edamame
Edamame is immature soybeans in pods that are prepared by boiling and seasoning with salt and pepper. It is mainly eaten in Asian cuisine, and due to its high protein, low-calorie, and high-dietary fiber profile, edamame is considered one of the best healthy snacks (10).
Consume a cup of boiled edamame with salt and pepper when you want to snack.
7. Raita – Yogurt Salad
Raita is a popular yogurt salad that is consumed mainly as a condiment along with various Indian preparations. You can consume raita as a snack and improve your digestion, rehydrate your cells, and get a good dose of vitamins, minerals, and dietary fiber (11), (12), (13).
Mix a cup of full-fat yogurt with chopped tomato, a medium-sized cucumber, chopped, a teaspoon of cumin powder, half tablespoon of lime juice, salt, and garnish with cilantro.
8. Baby Carrot And Hummus
Baby carrot and hummus are great sources of antioxidants, protein, minerals, healthy fats, and dietary fiber (14), (15).
It is best that you prepare the hummus at home by soaking ½ cup of chickpeas overnight. Boil the chickpeas and remove the thin, outer layer. Add them to the blender, add salt, 1 tablespoon of olive oil, 4 tablespoons of lime juice, and ½ teaspoon of cayenne pepper. Blend until you get a smooth paste. Consume it with baby carrots or cucumber whenever you feel like having a snack.
9. Baked Fish Sticks
This is a yummy crowd-pleaser snack that you may enjoy by yourself as well. Fish are loaded with omega-3 fatty acids that help reduce inflammation, prevent inflammation-induced weight gain, and protect the heart (16).
Slice up fish fillets and coat them with a lightly beaten egg, then whole wheat flour, and a final coating (optional) of breadcrumbs. Refrigerate the fish sticks for 20 minutes before shallow frying them in olive oil. Serve on the lettuce bed, lime juice, and some mint chutney.
10. Roasted Pumpkin Seeds
Pumpkin seeds are rich in proteins, healthy fats, para-aminobenzoic acid, sterols, and other bioactive compounds. Studies have shown that pumpkin seeds not only have glucose-lowering, lipid-lowering, and immunity-boosting effects but also reduce the risk of bladder stone formation (17), (18), (19).
You can buy a pack of roasted pumpkin seeds from the supermarket. Follow the serving size instructions so that you do not overconsume them.
11. Homemade Honey Chicken Wings
Homemade honey chicken wings are a great way to kill your hunger when you have two more hours to go for dinner. It has to be homemade because you will use organic honey and no other sauces that contain hidden calories.
Marinate 4-5 chicken wings with 2 tablespoons of soy sauce, 2 tablespoons of honey, 1 teaspoon of ground black pepper, 1 teaspoon of oregano, and a pinch of salt. Coat the chicken wings with a mix of 4 tablespoons of flour, 1 teaspoon of garlic powder, 1 teaspoon of black pepper, and salt. Shallow fry in olive oil.
12. Olives
Two grams of olives contain only 4 calories. They are low-carb and contain a good dose of healthy fats and vitamin A (20).
Consume a handful of pitted green olives as a snack to help lower inflammation, oxidative stress, and blood lipid and blood glucose levels, and fight cancer and microbial infections (21).
13. Avocado/Guacamole
Avocados are rich in vitamins E, C, and A, healthy fatty acids, dietary fiber, and antioxidants (22).
You can either have half an avocado when you want to snack or prepare delicious guacamole. To make guacamole, mix 1 avocado, 1 chopped clove of garlic, ½ small tomato, chopped, ½ small red onion, chopped, juice of half a lime, and salt to taste. Garnish with cilantro.
14. Turkey Wraps
Turkey wraps are super easy to make and will keep you satiated for at least 2 hours.
Cook ½ cup of ground turkey in olive oil with salt and pepper. Slice tomatoes, onion, and ½ avocado. Scoop 2 tablespoons of cooked turkey and place them on a lettuce. Add the veggies, some lime juice, pepper, and garnish with cilantro.
15. Honey Pecans
Pecan nuts are loaded with nutrients that have cardioprotective and lipid-, cardiometabolic disease-, and cholesterol-lowering properties (24), (25).
You may buy organic honey pecans from the supermarket. Adhere to the serving size to prevent consuming too many calories.
16. Dark Chocolate
When you want to eat chocolate, have 80% or more dark chocolate. It is a great replacement snack for other high-calorie and high-carb snack options. Cocoa has anti-inflammatory and antioxidant properties and helps protect the heart (23).
Consume no more than a piece of dark chocolate so that you do not overconsume the calories and fall off the weight loss track.
17. In-Shell Pistachios
Pistachios are great for weight loss (24).
Consume a handful of unsalted, in-shell pistachios to curb your hunger, lower the risk of metabolic syndrome, increase satiety, fight diabetes, and reduce inflammation and oxidative stress (25), (26), (27).
18. Celery And Sour Cream
Celery is a dietary fiber-dense food that has anti-inflammatory, antibacterial, antioxidant, lipid-lowering, and blood glucose-lowering properties (28).
Consume a celery stalk with sour cream to curb hunger and have a low-carb and nutrient-rich snack.
19. Homemade Granola Bars
Homemade granola bars should be your go-to granola snack bars instead of store-bought ones.
You can prepare the granola bars by mixing 1 cup of rolled oats, 4 tablespoons of chopped nuts, 4 tablespoons of dark brown sugar, 10 chopped dates, 2 tablespoons of organic honey, 4 tablespoons of coconut oil, 1 teaspoon of vanilla extract, and a pinch of Kosher salt. Mix well and press evenly on a baking tray. Freeze it for 4 hours and then use a sharp knife and cut the bars in the desired shape.
20. Berries
Berries like blueberries, strawberries, raspberries, Indian gooseberries, and blackberries are loaded with antioxidants and have DNA- and heart-protecting properties (29), (30).
Consume a handful of mixed berries regularly as a snack to improve your overall wellbeing.
Snacking is a great way to keep your metabolism active and live healthily. However, you must avoid refined carbs and foods that are high in simple carbs. Consume snacks that are high in complex carbs and other nutrients so that you fill your tummy without feeling guilty or facing the consequences later. Go ahead and fill your pantry with low-carb and nutritious snacks. Cheers!
References

The following two tabs change content below.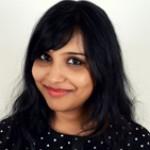 Latest posts by Charushila Biswas (see all)