Low Glycemic Index Diet – Diet Plan, How It Works, And Benefits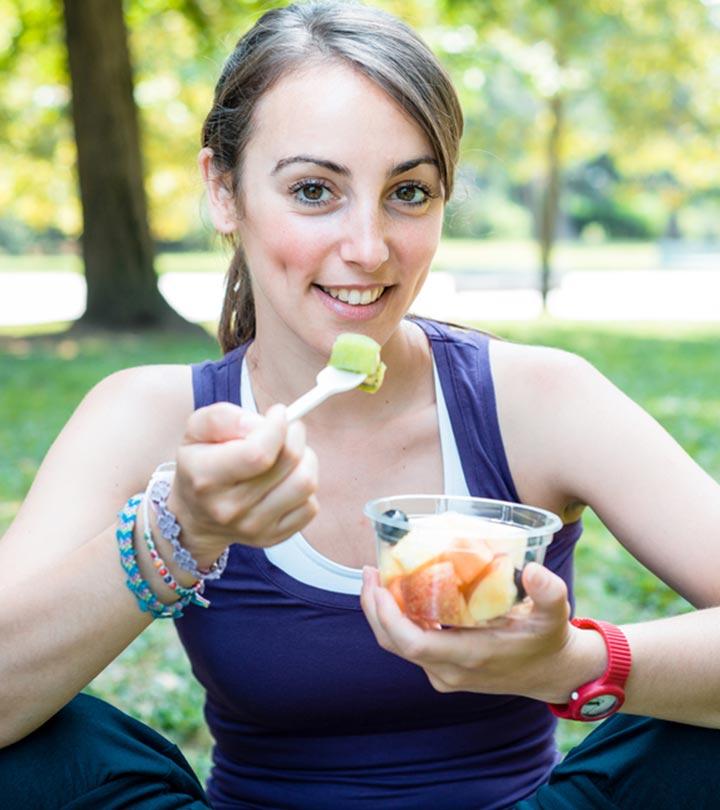 Cut down on sugar and carb-rich foods and follow a low glycemic index diet to live a disease-free life. Especially if you suffer from diabetes, obesity, insulin resistance, hypertension, high cholesterol, etc. Glycemic Index or GI is the measure of a particular food's carb content and its effect on the blood sugar levels (1). Any food that raises the blood sugar levels is known as high GI food. Overconsumption of high GI foods can cause serious health issues (2). Research says that consuming low GI foods can prevent obesity-related diseases, cardiovascular diseases, and certain prostate, breast, and colon cancers (3).
Hence, I highly recommend that you follow a low-GI diet. In this detailed article, you will find information on which foods have low GI, if you can consume high GI foods sometimes, what your diet chart should look like, and much more. Let's begin with the basics to help you understand why you should choose this diet.
What Is Glycemic Index?
Carbohydrates are broken down into simple sugars in the body. The consumption of carbohydrate-rich foods increases the postprandial blood sugar levels. Direct consumption of sugar can also have the same effect. Glycemic Index is a method of classification of foods based on their influence on the postprandial blood glucose levels (4). Starchy foods have higher glycemic indexes as compared to foods rich in fiber or protein. And the more the GI of a food, the more the chances that you will develop obesity and other related diseases. Here's what you should look for on the labels of foods that you buy.
< 55 – Low GI = Good
56-69 – Medium GI = OK
70 or >70 – High GI = Bad
But how do low GI foods help? Find out next.
How Can Low-GI Foods Help?
Low-GI foods do not drastically raise the postprandial blood sugar levels. They are digested and absorbed slower than high GI foods, thereby maintaining a controlled release of sugar into the blood. These foods also increase colonic fermentation. This, in turn, increases the function of the good gut bacteria and improves amino acid metabolism and the production and absorption of short-chain fatty acids in the large intestine (5). Low-GI foods also prevent insulin resistance, improve lipid profile, and reduce the risk of diabetes and cardiovascular diseases (6) (7). I have a table for you at the end of this article that contains a list of high, medium, and low-GI foods. For now, let me give you a meal plan so that you have a better understanding of what, when, and how much you should eat. Take a look.
Low GI Diet Plan 
Meals
What To Eat
Early Morning (7:00 – 7:30 am)
2 cups of water that is at room temperature water (Click here to know if drinking cold water aids weight loss.)
Breakfast (7:45 – 8:15 am)
Options:l 1 medium bowl porridge + 2 egg whites + 1 cup freshly pressed grapefruit juice

l 1 medium bowl oats bran + 4 almonds + 1 cup freshly pressed apple juice

Mid Morning (10:30 – 10:45 am)
Options:l 1 tuna sandwich made with multigrain bread + 1 small bowl of salad

l 1 kiwi + 2 walnuts

Lunch (1:00 – 1:30 pm)
Options:l 1 cup full-fat milk

l 1 bowl of sauteed carrots, broccoli, and mushroom with boiled lima beans

Evening Snack (4:00 pm)
1 cup green tea + 1 oatmeal cracker
Dinner (6:45 – 7:00 pm)
l 3 oz grilled chicken breast + 1 medium bowl of grilled sweet potato and veggies + 1 small bowl of muskmelon and berries

l Brown lentil stew with veggies + 1 whole wheat bread + 1 piece of dark chocolate
This is an ideal low-GI diet chart. If you can follow this diet chart or a similar diet, you will definitely lose weight and also prevent your body from falling prey to obesity and lifestyle-related diseases. You can also take help from the following table that classifies high GI, medium GI, and low GI foods.
Glycemic Index Of Foods
Tip: Check the food labels to find out the GI of a particular packaged food.
Low Glycemic Foods
Cereals – Oat bran, rolled oats, natural muesli, and porridge.
Bread – Whole wheat bread, multigrain bread, soy bread, sourdough rye bread, sourdough wheat bread, and dark rye bread.
Carbs – Steamed brown rice, buckwheat, rice noodles, wheat pasta, and pearled barley.
Snacks – Corn chips, walnuts, yogurt, pistachios, almonds, coconut, peanut, and hummus.
Fruits – Grapefruit, peach, grape, plum, apple, orange, strawberry, kiwi, prune, cherry, mango, and dried and fresh apricots.
Veggies – Broccoli, carrot, lettuce, tomato, cauliflower, spinach, onion, bell pepper, cabbage, sweet potato, green peas, new potato, green beans, spinach, kale, and cucumber.
Legumes – Brown lentils, red lentils, kidney beans, garbanzo beans, black-eyed peas, pinto beans, Navy beans, yellow split peas, butter beans, and baked beans.
Beverages – Full-fat milk, soy milk, freshly pressed low GI fruit and vegetable juice, coconut water, buttermilk, and water.
Desserts – Dark chocolate, homemade custard, milk chocolate, and Nutella.
Medium GI Foods
Cereals – Special K, Mini-Wheats, shredded wheat, Nutri-Grain, Weet-Bix, and all-bran wheat flakes.
Bread – Pita bread, wholemeal rye bread, croissant, hamburger bun, and bran muffin.
Carbs – White rice, basmati rice, wild rice, Arborio rice, cornmeal, couscous, gnocchi, and taco shells.
Snacks – Oatmeal cracker, plain popcorn, homemade pancakes, plain potato wafers, Ryvita cracker, digestive biscuits, and blueberry muffins.
Fruits – Mango, banana, papaya, pineapple, fig, raisin, and plum.
Veggies – Beetroot, potato, and canned potato.
Beverages – Packaged fruit and vegetable juices, energy drinks, sweetened drinks, cocktails, mocktails, and alcohol.
Desserts –  Sultanas.
High GI Foods List
Cereals – Puffed wheat, rice bubbles, mini wheats, Kellogg's Bran Flakes, Kellogg's Chocos, Kellogg's Coco Pops, instant porridge, and Kellogg's Crispix.
Bread – Bagel, baguette, white bread, and wholemeal bread.
Carbs – Sticky rice, jasmine rice, instant white rice, short grain white rice, tapioca, boiled brown rice, and glutinous rice.
Snacks – Puffed crispbread, scones, pretzels, pikelets, water crackers, rice cakes, and sao crackers.
Fruits – Watermelon and dates.
Veggies – Pumpkin, parsnips, boiled and skinned potato, and skinned and baked potato.
Beverages – Sports or energy drinks.
Desserts – Jelly beans, candies, waffles, Fruit Roll-Ups, and doughnuts.
 Now, the big question is, should you only consume low GI foods? The answer is, no. Confused? Find out why in the next section.
Should You Only Consume Low GI Foods?
Low GI foods are good for your health, but that does not necessarily make natural high GI foods bad. It means that you can consume high GI foods, provided you mix them with other low GI foods. Also, you should not consume foods that are artificial or processed. For example, you can have white rice with lots of veggies, a good source of lean protein, and healthy fats to bring its GI down. This essentially means that as long as you consume fiber, protein, and healthy fat along with plant-based carbs, you can consume high or medium GI foods. Look out for foods that have added sugar, salt, and are processed – you cannot change their GI, and they are harmful to you in the long run.
Here are a few recipes that will give you an idea of how to combine low GI foods with medium and high GI foods and make the best out of what's there in your kitchen.
Low GI Diet Recipes
 1. Baked Mackerel With Veggies And Sweet Potato
Prep Time: 20 min; Cooking Time: 30 min; Total Time: 50 min; Serves – 2
Ingredients
2 medium-sized mackerels, scaled, gutted, and washed
1 cup chopped lettuce
½ cup cubed tomato
½ cup chopped asparagus
½ cup vertically sliced carrots
1 cup cubed sweet potato
3 tablespoons olive oil
½ teaspoon dried rosemary
½ teaspoon dried thyme
3 tablespoons lemon juice
½ teaspoon lemon zest
¼ teaspoon smoked paprika
½ teaspoon freshly ground black pepper
Salt to taste
How To Prepare
Mix two tablespoons of olive oil, two tablespoons of lime juice, dried rosemary and thyme, smoked paprika, and salt in a bowl.
Coat this on the mackerels and keep it aside for 15 minutes.
In the meanwhile, toss the veggies (except lettuce) into a bowl and add a tablespoon of olive oil, salt, and pepper.
Preheat the oven and add the fish and the veggies to a baking tray.
Bake for 15-20 minutes.
Serve it with lettuce and a dash of lemon juice.
 2. Spicy Chicken Lentil Stew And Rice
Prep Time: 15 min;  Cooking Time: 40 min;  Total Time: 55 min; Serves – 2
Ingredients
⅔ cup yellow lentil
1 cup white rice* (Read: Should You Only Consume Low GI Foods)
½ cup chopped onion
½ cup cubed carrots
½ cup broccoli florets
¼ cup chopped tomato
¼ cup chopped celery
1 cup cubed skinless chicken breast
1 teaspoon lemon juice
½ teaspoon cumin powder
½ teaspoon coriander powder
¼ teaspoon paprika
¼ teaspoon black pepper
1 teaspoon honey
1 teaspoon minced garlic
½ teaspoon garlic paste
½ teaspoon ginger paste
4 tablespoons olive oil
2 teaspoons chopped coriander leaves
Salt to taste
How To Prepare
Mix lemon juice, honey, cumin powder, coriander powder, black pepper, garlic and ginger paste, and salt in a bowl.
Add chicken cubes to the bowl. Give it a quick toss and keep it aside for 10 minutes.
In a stew pot, add two tablespoons of olive oil.
Toss the minced garlic and fry it until you can smell the garlic.
Add the chopped onions and fry until they become translucent.
Add the carrot and lentils. Stir and cook for a minute.
Add the celery, tomato, broccoli, and paprika powder. Stir and cook for 30 seconds.
Add one and a half cups of water and salt. Cover and simmer for 10 minutes.
Cook the rice by boiling it in two cups of water.
Give the lentil stew a quick stir. Check if the lentils are cooked. If not, cover and cook for 10 minutes more.
Add two tablespoons of olive oil to a pan and fry the marinated chicken. Cover and cook so that the chicken gets cooked properly.
By this time, both the lentil stew and the rice should be ready.
Plate the rice and the chicken. Serve the lentil stew in a bowl.
Garnish the lentil stew with coriander leaves.
3. Mushroom Wheat Pasta
Prep Time: 20 min; Cooking Time: 20 min; Total Time: 40 min; Serves – 2
Ingredients
⅔ cup wheat bow-tie pasta
1 ½ cups sliced button mushroom
½ cup sliced and halved zucchini
½ cup broccoli florets
1 teaspoon minced garlic
8 fresh basil leaves
4 tablespoons olive oil
1 tablespoon vegetable oil
½ cup grated cheese
½ teaspoon freshly ground black pepper
Salt to taste
How To Prepare
Add the pasta to a pot of boiling water. Add a teaspoon of salt and a tablespoon of vegetable oil in the pot. Cook it for 15-20 minutes.
In the meanwhile, add olive oil in a pan and toss in the minced garlic. Cook it for 20 seconds.
Add the broccoli and cook for a minute.
Now, add the zucchini and stir-fry for 30 seconds.
Lastly, add the mushrooms, salt, and pepper. Stir-fry for a minute.
If the pasta is not done by this time, remove the stir-fried veggies from the flame and keep it aside.
When the pasta is done, add the veggies and basil leaves. Give it a quick toss.
Finally, add the grated cheese on top before serving.
These recipes are super nutritious and include low GI and high GI foods in such a combination that the dish will ultimately have a low glycemic index. Carbs are required by the body, and avoiding them completely will cause more harm than good. There are other factors that determine the GI of a food. Let me tell you what they are.
Other Factors That Determine The GI Of Foods
Processing – The more processed a food, the higher the GI. For example, fruit juice has a higher GI than whole fruit, and white rice has a higher GI than brown rice.
Storage And Ripening – The riper the food, the higher the GI. Do not store fruits or veggies for too long and avoid consuming fruits that are too ripe.
Variety – Different varieties of the same food may have different GIs. For example, short grain white rice has a higher GI than brown rice, but long grain white rice has a lower GI compared to brown rice.
Cooking Time – The longer you cook a food, the higher the GI.
Nutritional Value – There are foods that have higher GI but are also nutritious, and there are foods with lower GI and lower nutritional value. For example, chocolate has a lower GI as compared to oatmeal, but oatmeal is more nutritious.
How Will A Low GI Diet Help You
If you are suffering from diabetes, hypertension, insulin resistance, high cholesterol, or obesity, a low GI diet can reduce and potentially reverse your condition. Moreover, if you have a family history of all the above-mentioned health problems, following a low GI diet can help you avoid contracting these diseases.
Low GI Diet Benefits
According to a paper published in The American Journal of Clinical Nutrition, a low GI diet promotes weight loss as compared to a high GI and low-fat diet (8).
A low GI diet can help control diabetic condition in patients. A study conducted on diabetics showed that those on a low GI diet experienced improved glycemic control as compared to those who were not (9).
A low GI diet can reduce the serum triglycerides by 15-25% (10).
Low GI diets can reduce insulin resistance (11).
Vegans, vegetarians, and people with dietary restrictions can follow this diet.
There are a few disadvantages to this diet. Let's find out what they are.
Low-GI Diet Disadvantages
Not all low GI foods are high in nutrition, and not all high GI foods are low in nutrition. So, this may confuse the dieters.
It can be difficult for those who have the habit of binging on carbs.
Some low GI foods can be high in salt and saturated fat, which can prevent weight loss.
To conclude, a low GI diet is definitely the go-to diet if you are suffering from metabolic disorders. You can also follow this diet if you want to eat healthy without the fear of piling on those pounds. As this diet becomes a part your lifestyle, you will have a better understanding of the GI of your meals, and you will become adept in planning accordingly. So, go ahead and give this diet a try. I am sure you will see results in a few week's time. Good luck!
The following two tabs change content below.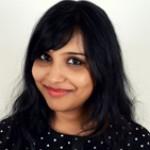 Latest posts by Charushila Biswas (see all)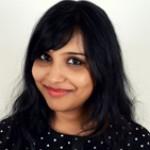 Charushila Biswas
Charushila Biswas is a Senior Content Writer and an ISSA Certified Specialist in Fitness & Nutrition. She is an alumni of VIT University, Vellore and has worked on transgenic wheat as a part of her Masters dissertation from NRCPB (IARI), New Delhi. After completing her Masters, she developed a passion for nutrition and fitness, which are closely related to human psychology. This prompted her to author a review article in 2015. She has written over 200 articles on Fitness and Nutrition. In her leisure time, Charushila loves to cook and enjoys mobile photography.