Top 39 Magnesium Rich Foods You Should Include In Your Diet
Magnesium is important. Deficiency in the mineral can cause gastrointestinal and renal disorders, and increase risk of heart disease. One can avoid all of those by taking sufficient amounts of magnesium – and that can happen by taking the foods we have discussed in this post. Keep reading.
Why Is Magnesium Essential?
Magnesium deficiency can have serious repercussions. Studies have shown how the deficiency can even lead to other metabolic disorders like hypertension and type 2 diabetes (1).
In fact, magnesium supplementation can help reverse prediabetes (2). It also prevents a whole lot of other undesirables – some of which include migraine, premenstrual syndrome, and fibromyalgia (excessive musculoskeletal pain) (3).
Yes, it just feels so wonderful to know how important magnesium is, doesn't it? But now, for the big question – are you even getting enough magnesium?
Magnesium Rich Foods
Check out here the top 10 foods high in magnesium that you will surely want to add into your diet.
Seeds And  Nuts High In Magnesium
1. Brazil Nuts
Serving size – 133 grams
Magnesium – 500 mg
DV – 125 %
Well, they might be high in calories – but that doesn't stand a chance against the numerous vitamins, minerals, and antioxidants these nuts contain. The nuts are especially rich in selenium as well, which was found to render cardioprotective benefits as per a study (5).
Including Brazil nuts in your diet
You can eat the nuts raw or roasted. However, ensure you don't eat too many at a time as it might lead to selenium toxicity.
2. Almonds
Serving size – 95 grams
Magnesium – 255 mg
DV – 64 %
We all love almonds, don't we? These crunchy nuts help lower cholesterol. Apart from that, they help prevent chronic degenerative disease – especially in individuals who have type 2 diabetes (6). Almond oil improves the skin tone and complexion (7).
Including almonds in your diet
Yes, you can eat them raw – sometime in the morning. Or you can sprinkle the nuts over your cake or other condiments. You might also add these to your favorite milkshake.
3. Pecans
Serving size – 109 grams
Magnesium – 132 mg
DV – 33 %
We can call pecans as the low-calorie counterparts of Brazil nuts. So, if you are too calorie conscious or are unable to find Brazil nuts, you can go for pecans. You can go for pecans otherwise too (just saying!).
The delicious pecans are also replete with antioxidants that boost your energy (8).
Including pecans in your diet
You can add pecans to your oatmeal breakfast. Or add the nuts to your vegetable or fruit salad.
4. Cashews
Serving size – 28 grams
Magnesium – 81.8 mg
DV – 20 %
Apart from magnesium, one serving of cashews offers you 10% of your daily iron needs. These nuts are also replete with folate and vitamin K.
Cashews also contain fiber, sterols, amino acids, and vitamins – all of which are beneficial for human health (9).
Including cashews in your diet
You can have a few raw cashews as a light evening snack. Make sure they are unsalted, though. You can also fry them a bit and toss them on a salad.
[ Read: Foods High In Fiber ]
5. Walnuts
Serving size – 117 grams
Magnesium – 185 mg
DV – 46 %
Apart from magnesium, walnuts are also rich in certain polyphenolic compounds. These compounds aid brain health (10).
Including walnuts in your diet
Add the nuts to your salads.
6. Pumpkin Seeds
Serving size – 64 grams
Magnesium – 168 mg
DV – 42 %
Pumpkin seeds are as good a source of magnesium as most vegetables and whole grains. The seeds are also a rich source of proteins, polyunsaturated fatty acids, and numerous other antioxidant vitamins and carotenoids. All of these offer protection against arthritis, hypertension, and diabetes (11).
Including pumpkin seeds in your diet
You can simply consume the whole seeds straight from the pumpkin – but after you separate them from the pulp and rinse the sticky residue.
7. Flaxseeds
Serving size – 168 grams
Magnesium – 658 mg
DV – 165 %
Flaxseeds are also rich in other nutrients, especially omega-3 fatty acids. These fatty acids help prevent heart disease, arthritis, and inflammatory bowel disease (12). Flaxseed oil was also found to lower cholesterol levels in certain animal studies.
Including flaxseeds in your diet
You can simply sprinkle a little amount of the seeds in your meals or yogurt. You can also add the seeds to your smoothie and blend and drink.
8. Sunflower Seeds
Serving size – 46 grams
Magnesium – 150 mg
DV – 37 %
The magnesium in sunflower seeds has a variety of benefits – it promotes heart health, prevents or treats asthma and arthritis, and more importantly, prevents certain types of cancer.
The seeds are a super healthy snack for kids as well (13). They contain other minerals like calcium, potassium, and iron – all of which are required for children's growth and development.
Including sunflower seeds in your diet
One brilliant way of including these seeds in your diet is with toast. After you have spread butter on your toast, sprinkle some of these raw seeds on the top and enjoy a tasty crunch.
9. Sesame Seeds
Serving size – 144 grams
Magnesium – 505 mg
DV – 126 %
If there is anything that can add some spice to your sex life, it is a handful of sesame seeds. They are rich in zinc that can help in the production of testosterone and sperms in men. They are a great source of iron and vitamin B6. And yes, magnesium as well.
Sesame oil was also found to have a cholesterol-lowering effect (14).
Including sesame seeds in your diet
You can simply mix sesame seeds in your granola. Or even sprinkle them onto a stir-fry.
10. Quinoa Seeds
Serving size – 170 grams
Magnesium – 335 mg
DV – 84 %
Rich in protein, quinoa helps in developing muscle and aids in the production of body cells. It also contains heart-healthy fats that help raise the levels of good cholesterol (15).
Including quinoa seeds in your diet
You can include quinoa seeds as an ingredient in a grain salad.
[ Read: Protein-Rich Foods ]
11. Cumin Seeds
Serving size – 6 grams
Magnesium – 22 mg
DV – 5 %
Cumin seeds aid digestion and help prevent gastrointestinal issues like irritable bowel syndrome. The seeds might also lower the levels of bad cholesterol (16).
Including cumin seeds in your diet
You can add roasted cumin seeds to fresh yogurt and have it.
Fruits And Vegetables Rich In Magnesium
12. Cherries
Serving size – 138 grams
Magnesium – 15.2 mg
DV – 4 %
Cherries are best food sources of magnesium. They have various benefits, one of them being their efficacy in helping people suffering from arthritis (17).
Including cherries in your diet
You can have a bowl of cherries as an evening snack. Or add them to your salad. Or add a few over your cake.
13. Peach
Serving size – 175 grams
Magnesium – 15.7 mg
DV – 4 %
Peaches are replete with compounds called anthocyanins that are beneficial for human health (18).
Including peaches in your diet
You can add sliced peaches to your oatmeal for breakfast.
14. Apricots
Serving size – 155 grams
Magnesium – 15.5 mg
DV – 4 %
Apricots are believed to have properties that enhance fertility (19).
Including apricots in your diet
You can add a few chopped apricots to the batter the next time you are making whole grain pancakes. But ensure you don't consume too many of them at a time – as they contain minute amounts of cyanide.
15. Avocado
Serving size – 150 grams
Magnesium – 43.5 mg
DV – 11 %
It tastes good. It helps prevent cancer, cataract, and heart disease. And stroke as well. Avocado is also rich in vitamins C and B6, which strengthen the immune and nervous systems respectively (20). The potassium in the fruit prevents muscle cramps, and the plant sterols it contains lower cholesterol.
Including avocado in your diet
You can add the fruit to your salad. Or simply scoop the fruit out with a spoon and eat it plain. Whatever works. But eat it.
16. Banana
Serving size – 225 grams
Magnesium – 60.8 mg
DV – 15 %
This could be one of the easiest options to elevate your magnesium levels. It is easily available. Easy to eat. And tasty as well.
Bananas also contain other compounds like phenolics, phytosterols, and carotenoids that offer excellent health benefits (21).
Including banana in your diet
The best way is to eat it raw. You can have a couple of bananas in the morning post breakfast. Even a banana smoothie will work great.
[ Read: Best Carbohydrate Rich Foods ]
17. Blackberries
Serving size – 144 grams
Magnesium – 28.8 mg
DV – 7 %
Blackberries are also rich in fiber, antioxidants, and phytonutrients – all of which benefit your health in various ways. The berries contain phenolic compounds that can prevent age-related neurodegenerative diseases (22).
Including blackberries in your diet
Blackberry smoothie is a hit. You can also toss a few of these berries on your pancakes or in your salad.
18. Spinach
Serving size – 30 grams
Magnesium – 23.7 mg
DV – 6 %
I hope this reminds you of Popeye, because it did to me. Remember those ripped muscles and an instant rush of superhuman energy? Yes, that's what I am talking about!
Apart from that, spinach also contains several power-packed water-soluble antioxidants that have great potential for human health (23).
Including spinach in your diet
If you are staying with your mother, no problem at all. There won't be a day that would go by without her adding this wonder food somewhere in your food. But if not, you can add spinach leaves to your salads or soups.
19. Okra
Serving size – 100 grams
Magnesium – 57 mg
DV – 14 %
This vegetable, apart from magnesium, comes with an assortment of nutrients that include iron, zinc, folate, vitamin C, and phosphorus. The oil from okra seeds contains unsaturated fatty acids. It also contains both essential and nonessential amino acids, thereby playing an important part in the human diet (24).
Including okra in your diet
Just steam them or sauté them with some spices, onions, and garlic in very little oil. You can have them with rice or with rotis.
20. Broccoli
Serving size – 91 grams
Magnesium – 19.18 mg
DV – 5 %
What makes broccoli what it is is not just magnesium – but also other nutrients like vitamins C and K, fiber, and calcium. It also is a great source of beta-carotene.
Broccoli also contains lutein that can help maintain healthy vision (25).
Including broccoli in your diet
You can add broccoli to your favorite soup or just stir-fry it with a dash of black pepper.
21. Beetroot
Serving size – 136 grams
Magnesium – 31.3 mg
DV – 8 %
The bioactive compounds in beetroot were found to provide relief from chronic inflammation. It can help improve conditions like hypertension, type 2 diabetes, and dementia (26). The vegetable was also found to improve running performance in adults (27).
Including beetroot in your diet
You can chop raw beetroot and add it to your salad.
22. Swiss Chard
Serving size – 36 grams
Magnesium – 29.2 mg
DV – 7 %
Apart from magnesium, Swiss chard is also rich in vitamin K (28). It is beneficial in fighting cancer, lowering blood pressure levels, and preventing osteoporosis.
Including Swiss chard in your diet
You can add a handful of Swiss chard to your omelet or scrambled eggs. You can also add it to your salad or flatbread.
23. Green Bell Peppers
Serving size – 149 grams
Magnesium – 14.9 mg
DV – 4 %
Peppers contain capsaicin that boosts metabolism (29). It might also contribute a little towards weight loss.
Including green bell peppers in your diet
You can simply munch on raw green bell peppers with some low-fat dressing for a nutritious and tasty snack.
24. Artichokes
Serving size – 128 grams
Magnesium – 76.8 mg
DV – 19 %
As per a report published by the US National Library of Medicine, artichoke has properties that can help prevent cardiovascular disease (30).
Including artichokes in your diet
You can add artichokes with other veggies and seeds containing magnesium to ensure that you meet the RDA. The best way to do this is to add them to a fruit or vegetable salad, along with some magnesium-rich seeds and nuts.
Grains And Legumes Rich In Magnesium
25. Wild Rice
Serving size – 164 grams
Magnesium – 52.2mg
DV – 13%
Wild rice is also a rich source of other nutrients like fiber and zinc. It contains folate as well, which is used by the body to produce DNA and other genetic material (31).
Including wild rice in your diet
You can cook it with herbs or combine with salmon for a healthy meal.
26. Buckwheat
Serving size – 170 grams
Magnesium – 393 mg
DV – 98 %
Another reason you must consume buckwheat is it's free of gluten. Hence, it doesn't spike your blood sugar levels – unlike other whole grains. Buckwheat was also found to reduce blood cholesterol levels and offer protection against cancer and diabetes (32).
Including buckwheat in your diet
The best way to consume buckwheat is by cooking it in butter or making a porridge out of it for a sumptuous breakfast. You can add it to soups as well.
27. Wheat Germ
Serving size – 115 grams
Magnesium – 275 mg
DV – 69 %
Wheat Germ, given its anti-inflammatory properties, helps treat painful menstruation (33).
Including wheat germ in your diet
Adding wheat germ to your salads, smoothies, or soups can help you make up for your magnesium deficiency.
28. Oats
Serving size – 156 grams
Magnesium – 276 mg
DV – 69 %
They are touted as a supremely healthy breakfast. Oats are also rich in fiber and antioxidants that help lower the cholesterol and blood pressure levels.
As per a study, oats were also found to have anti-cancerous properties (34).
Including oats in your diet
Simple. Have oatmeal regularly for breakfast.
29. Black-Eyed Peas
Serving size – 172 grams
Magnesium – 91.1 mg
DV – 23 %
These are probably the most inexpensive option to boost your magnesium levels. And in addition to that mineral, they are also rich in fiber, protein, iron, and potassium. Raw black-eyed peas contain no saturated fats or trans fats – making them one of the healthiest foods (35).
Including black-eyed peas in your diet
You can toss the peas in your salad along with some pepper.
30. Kidney Beans
Serving size – 184 grams
Magnesium – 38.6 mg
DV – 10 %
These beans are rich in folate, which is required for the production of red blood cells in the human body. The beans also aid in the treatment of diabetes, cancer, and heart disease (36).
Including kidney beans in your diet
Simply toss the beans in your salad. They would make a delightful addition.
31. Yellow Corn
Serving size – 166 grams
Magnesium – 211 mg
DV – 53 %
One of our favorite snacks, isn't it! Apart from offering good amounts of magnesium, corn also is rich beta-carotene that offers various health benefits (37).
Including yellow corn in your diet
You can eat them boiled or roasted. Both work well. Or add to your salad.
32. Soybeans
Serving size – 186 grams
Magnesium – 521 mg
DV – 130 %
Apart from magnesium, these nutritious legumes also contain other important vitamins, minerals, fiber, and amino acids. Soybeans are known to contain certain bioactive components like saponins and isoflavones (38). These could be beneficial for human health.
Including soybeans in your diet
You can top your salad with soybeans.
33. Brown Rice
Serving size – 190 grams
Magnesium – 272 mg
DV – 68 %
Remember your mother telling you that brown rice is good? Well, she was right. Like always. This is because brown rice is not only richer in various nutrients and amino acids, but it also contains other bioactive compounds that benefit your health. Another study states that brown rice can help decrease the risk of cardiovascular disease in overweight or obese females (39).
Including brown rice in your diet
The simplest way to do this is to replace white rice with brown rice in your cooking.
Other Foods Rich In Magnesium
Here are some of the other foods containing magnesium.
34. Wild Salmon
Serving size – 154 grams
Magnesium – 57 mg
DV – 14 %
This could be a boon if you are a non-vegetarian. Wild salmon is one of the few best high magnesium foods. It contains a rich variety of other nutrients that keep your body healthy. It is also rich in omega-3 fatty acids that offer an array of health benefits (40). This type of salmon has low levels of mercury and other contaminants – which is another merit.
Including wild salmon in your diet
Similar to how you eat your tuna, but eat salmon instead of it. Tuna was found to have higher levels of mercury and other contaminants.
35. Halibut
Serving size – 159 grams
Magnesium – 170 mg
DV – 43 %
This is another piece of good news for non-vegetarians! In addition to being a powerhouse of magnesium, halibut is also rich in selenium. Selenium contains certain beneficial compounds called selenoproteins that play an important role in reproduction and thyroid hormone metabolism (41).
Including halibut in your diet
Halibut can be fried, broiled, or even grilled. You can also pair it with wild rice in the case of severe magnesium deficiency.
36. Cocoa
Serving size – 86 grams
Magnesium – 429 mg
DV – 107 %
Chocolates! I can see you smiling already! Chocolate might be considered unhealthy, given its sugar and calories. But if you consume it within limits, it can do wonders as it is a great source of magnesium.
Cocoa has been found to protect the nerves from inflammation and defend the skin against oxidative damage due to UV radiation (42). It could also be used for the prevention or treatment of certain types of allergies, cancers, inflammatory conditions, and anxiety (43).
Including chocolate in your diet
One doesn't have to talk about this, does he? The only thing to be remembered is to have it in a limit.
37. Whole Milk
Serving size – 128 grams
Magnesium – 109 mg
DV – 27 %
We know that whole milk is a rich source of calcium. But what most of us may not know is that it is also replete with magnesium. In fact, magnesium makes it easier for your body to absorb calcium properly.
One study substantiates the link between milk consumption and reduced incidences of fractures (44). Adequate consumption of milk and related products also reduces the risk of low bone mass (45).
Including whole milk in your diet
You can have a glass of whole milk in the morning along with your breakfast. Or you can add it along with your fruit for a yummy milkshake.
38. Molasses
Serving size – 337 grams
Magnesium – 816 mg
DV – 204 %
Sweeteners are indispensable at times. But most of them are white as they would have been stripped off their essential nutrients. Which is why molasses is a healthier alternative to sweeteners. And it is a healthier way to improve the testosterone levels as well (46).
Including molasses in your diet
You can add molasses as a sweetener to your desserts and baked dishes. You can use it to replace the artificial sweeteners in cakes and cookies.
39. Cloves
Serving size – 6 grams
Magnesium – 17.2 mg
DV – 4 %
Yes, these are rich in magnesium. And they are also rich in antioxidants that were found to reduce issues with memory caused by oxidative stress (47).
Including cloves in your diet
The best way to consume cloves is in the raw form. You can chew 2 to 3 cloves a day. You can also add them to your rice dishes.
Ah well, that's about the everyday magnesium rich foods – the magic mineral. But what begs explanation is the seemingly mysterious link between magnesium and calcium. Of these two, which is more important?
Are You Getting Enough Magnesium?
Following are the normal values of magnesium in the blood. If your levels are within this range, you are good to go.
Magnesium Blood Level

Adults
1-8-2.6 milligrams per deciliter (mg/dL)[0.74-1.07 millimoles per liter (mmol/L)]
Child
1.7-2.1 mg/dL (0.74-0.86 mmol/L)
New Born
1.5-2.2 mg/dL (0.62-0.91 mmol/L)
And if they are not, you better get your blood test done. Right away. There are certain signs of magnesium deficiency. These include:
Trouble sleeping
Depression
Anxiety
Issues with memory
Headaches and migraines
Inflammation
ADHD
Issues with thyroid
You can avoid all of these by increasing your magnesium intake.
How To Increase Your Magnesium Intake
This is no big deal. Simply include whatever best magnesium rich foods we have spoken about in your meal, and your magnesium requirements will be taken care of. On top of that, keep the following points in mind:
– You can also take a high-quality magnesium supplement every day. But ensure your consult your doctor or nutritionist before doing this.
– Also, there is a list of things you must avoid to prevent magnesium wastage. These include:
Gluten
Alcohol
Refined sugar (or any refined products, for that matter)
Prolonged stress (magnesium will leech out quickly from your system if your emotions are not in balance)
Tap water laced with sodium fluoride, which is poisonous (get a good water filter!)
Regular consumption of decaffeinated coffee or even black tea
– Ensure you also get enough of these nutrients – vitamins B1, B6, D3, and E and selenium. These nutrients help to absorb and retain magnesium in your body.
Recommended Daily Intake Of Magnesium
The values shown below include the magnesium you get both from the foods you consume and the supplements you take (if any).
Category
Recommended Dietary Allowance (RDA)

Children

1-3 years
80 mg/day
4-8 years
130 mg/day
9-13 years
240 mg/day

Females

14-18 years
360 mg/day
19-30 years
310 mg/day
31 years and over
320 mg/day
Pregnant
Under 19 years: 400 mg/day

19-30 years: 310 mg/day

31 years and up: 320 mg/day

Breastfeeding
Under 19 years: 360 mg/day

19-30 years: 310 mg/day

31 years and up: 320 mg/day

Males

14-18 years
410 mg/day
19-30 years
400 mg/day
31 years and over
420 mg/day
Missing on the adequate dosages can lead to magnesium deficiency.
What Can Magnesium Deficiency Lead To?
A magnesium test helps determine the levels. The test is usually done for one or more of the following reasons:
To diagnose nerve or muscle problems
To diagnose other symptoms like nausea, low blood pressure, dizziness, slurred speech, and diarrhea
To monitor kidney function
To find the cause of trouble with breathing
To find the cause of low levels of calcium or potassium that don't seem to improve with treatment
If you go for a magnesium test, ensure you tell your doctor about all the medications you take. All of them. This is because certain medications might change the results of the test, leading to further complications.
And don't intake medications containing magnesium at least three days before your test. Some of these include Epsom salts, magnesium supplements, milk of magnesia, and certain other diuretics.
The test feels just like any other blood test – so you have nothing to worry about.
Magnesium deficiency can also be termed as the 'invisible deficiency'. This is because the initial symptoms are so subtle that it could be taken for something else. Well, magnesium deficiency can trigger 22 different medical conditions (4). Now you understand.
That's with the recommended dosage. But what begs explanation is the seemingly mysterious link between magnesium and calcium. Of these two, which is more important?
What Is The Link Between Magnesium And Calcium?
Answering that question, it is magnesium that is more important – especially when it comes to building strong bones.
No, this doesn't mean we have been lied to since childhood. It is simply that we weren't told the entire truth, which is, I am repeating – magnesium is more important than calcium for strong bones.
But how?
Let's get into the science. Magnesium plays the role of an essential compound (scientifically called the enzymatic cofactor) that helps incorporate calcium and other essential minerals into the bones.
Calcium doesn't do this. Magnesium does.
Studies say that healthy bones require not just calcium, but vitamin D and magnesium as well. And without this magic mineral (magnesium, I mean), neither vitamin D nor calcium would be properly absorbed in the body. Magnesium converts vitamin D and calcium into usable forms.
More importantly, the deficiency of magnesium, unlike the deficiency of most nutrients, affects all the sections of the body.
Coming to the dosage, though it depends on the age and gender, these are the average requirements – 1,000 to 1,300 milligrams of calcium and 310 to 420 milligrams of magnesium every day.
We have already discussed the importance of magnesium. So, that's about it. Ensure you include the best foods with magnesium in your diet.
Your health will be taken care of.
Tell us how this post on magnesium rich foods has helped you. You can comment in the box provided below.
Recommended Articles:

The following two tabs change content below.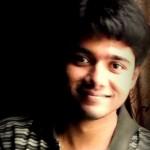 Latest posts by Ravi Teja Tadimalla (see all)