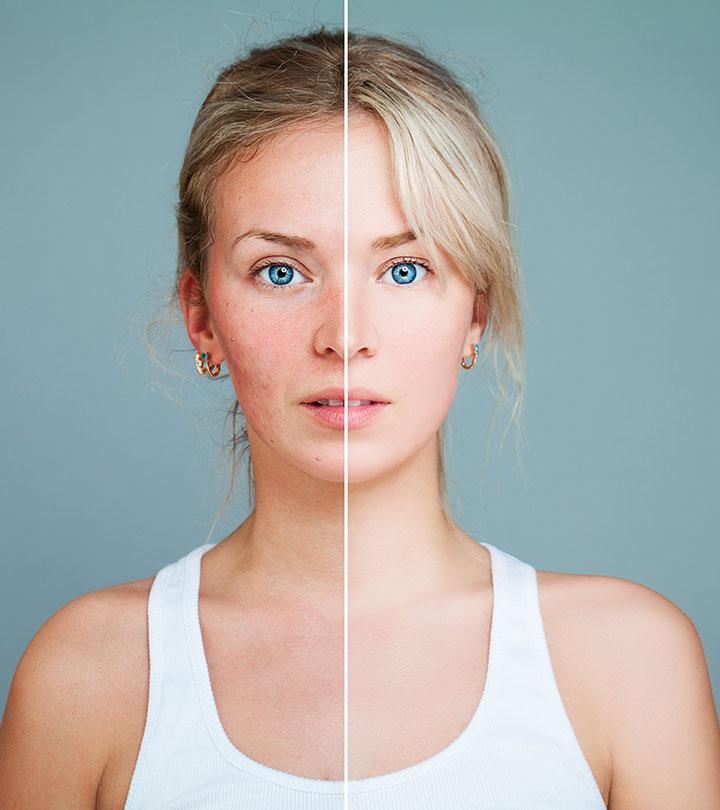 Rosacea is a chronic inflammatory skin condition that causes spells of intense redness on your skin. It is often accompanied by angry flare-ups, hard bumps, and pus-filled pimples.
Dealing with rosacea can feel like a constant battle due to its unpredictable nature. While your doctor helps you manage the condition, you can wear rosacea-friendly makeup to combat redness and cover up imperfections. We've put together a makeup tutorial and helpful tips to cover rosacea flawlessly. Read on to find out more.
How To Cover Up Rosacea With Makeup
When it comes to makeup for rosacea-prone skin, remember to keep it simple. The more products and ingredients you use, the higher the likelihood of your condition aggravating. Choose oil-free formulas that are specially designed for sensitive skin.
Here's a simple tutorial that will improve the appearance of your skin instantly.
What You Need
Moisturizer
Sunscreen
Foundation
Concealer
Makeup Brushes
Mascara
Eyeshadow
Lipstick
Step-By-Step Tutorial With Pictures
Step 1: Prep Your Skin
Cleanse your skin and apply a thin layer of a lightweight, hydrating moisturizer, like the Evercalm Global Protection Day Cream from Ren Clean Skincare. Allow the cream to get absorbed into your skin. Next, apply an oil-free SPF to protect your skin from the sun. The Clinique Super City Block SPF 40 is a great pick as it has a slightly yellow tint that counteracts redness.
Pro Tip: Avoid excessive rubbing and hand contact when you are applying a product to rosacea-prone skin. Use a soft brush or a sponge to apply your skin care products and makeup.
Step 2: Apply Foundation
Use an oil-free liquid foundation that offers full coverage, like the Estee Lauder Double Wear Stay-In-Place Makeup, and work it into your skin using a soft foundation brush. You can build up coverage until you achieve your desired result. Don't pile on too much foundation as you can always use concealer to spot-conceal problem areas.
Pro Tip: Avoid liquid foundations with high alcohol content as they can irritate your skin further.
Step 3: Go In With Concealer
Use a dense, creamy concealer – like the Cover FX Cream Concealer – to target any visible redness or spots. Make sure you blend out the edges really well.
Step 4: Do The Rest Of Your Makeup
Add a bit of neutral eyeshadow and volumizing mascara to enhance your eyes. Also, make sure to groom your brows and fill in any sparse areas as it makes a world of difference. For the lips, don't be afraid to go bold with reds or plums.
Here's the final look!
Now that you have a fair picture of how you can use makeup to cover up rosacea, here are a few tips that can help you out even more.
Tips And Precautions: Makeup For Rosacea
Don't rush the prep. Take your sweet time to pat on moisturizer instead of rubbing it into your skin. Patting it in will hydrate your skin more and help create a more even surface. Thus, your foundation will blend in far more easily (without any streaks).
If you have oily skin, apply a light layer of a silicone-based primer to your problem areas. This will smoothen and blur out imperfections to a great extent.
A super-light flush of peach blush can help distract the eye from problem areas.
Mineral makeup is an excellent option for rosacea-prone skin as it is free of potentially irritating ingredients. Dusting a yellow-toned mineral powder over your foundation helps in toning down the appearance of redness further.
Apply extra-gentle makeup to your eye area as ocular rosacea can cause sensitivity and dryness in the eyes. Opt for ophthalmologist-tested, fragrance-free formulas that are also easy to take off.
Keep your brushes and sponges extremely clean and sanitized.
Ladies, if you're dealing with rosacea, don't forget to take care of your mental state of mind and emotional health. Try to remain positive and carry yourself with confidence – because if you feel good, you look good. Make sure you consult a good dermatologist to treat your condition.
That was our take on makeup for rosacea. If you have any queries, feel free to post them in the comments section below.

The following two tabs change content below.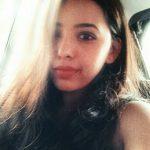 Latest posts by Esha Saxena (see all)