Makeup Tips For 8 Types Of Coloured Hair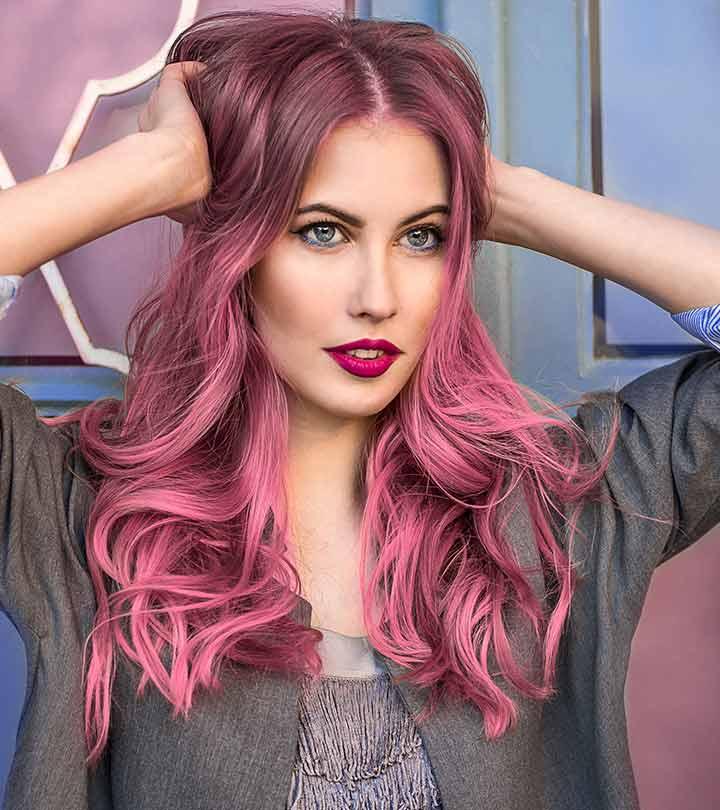 Good Makeup has the ability to enhance one's features, conceal imperfections or flaws, and complement one's skin tone! For great makeup however, one should not just blindly follow colour trends but instead pick makeup and colours that are in perfect harmony with your hair.
Whether you got that ravishing hair colour from the salon or if you are lucky enough to be born with it, matching your hair and makeup can be tricky. If you don't have a good combination between the two, then both of them will fall flat, no matter how fabulous the hair color might be.
Here are a few tips for matching that perfectly coloured hair with your face.
1. Dark hair/Black hair:
Dark haired beauties look best when they enhance one's features and keep the rest of the look simple. Dark hair is usually accompanied by dark eyes as well. This combination will allow you to wear almost any shade easily. Dark haired beauties can pull off more intense colours and also play with lighter shades.
Well defined eye makeup with nude lips and a peach blush will look super good. Women having dark hair with medium skin tone should try out wine and blue based colours more often. Warmer colours such as bronze, corals, purple and browns on the eyes will look great too. You can wear bolt red or a deep plum on your lips and you will rock the look.
2. Blonde Hair:
Blonde beauties should choose their makeup carefully or they will end up with a washed out look. Soft tones and pastel shades work best for blonde hair as dark tones create a stark contrast.
Apply a good bronzer on your forehead, cheeks and chin. Apply it lightly; do not go heavy with it. A dab of peach helps to warm the skin tone. You can opt for ivory or pink coloured eye shadow and for cheeks choose a pink blush. Greys, blue and taupe coloured eye liners work beautifully with this type of hair colour. To finish off the makeup, reach for a brown or neutral lipstick with a pink or peach undertone. DO NOT use an out and out brown lipstick as it will make the face look dull. Don't go overboard with eye makeup. Brown mascara will look equally good too.
3. Medium Brown Hair:
Since your hair colour is not as deep as black or brown shades, you should apply shades that correlate with your skin tone or eye colour!  Add a little radiance to your skin tone by applying a bronzer with hints of peach and pink tones to your skin. Bronzer will give a nice glow to your face and the peach blush will help to brighten the skin.
To sum up your look, don't go for the regular nude or neutral shade. Instead play up your lips with a slightly orange-red based lipstick and save the neutrals for the eye shadow. Apply nice brown eyeliner and top it up with black mascara for that  perfect look!
4. Honey Coloured Hair:
For a natural look, a light shadow with some golden shimmer brushed up to the crease looks nice and brightens your eyes. Go for a peach toned blush. Choose either a brown or violet eye liner to flatter your eyes or even a dark green, if you can find one.
Line the outer corner of the eyes on the top lash line and swipe two coats of mascara to complete your look. On the lips try a nude pink lipstick with a sheer lip gloss on the top. You can even switch the look and try more vivid colours during the night. A little turquoise goes well with the tanned skin and the light hair.
5. Caramel Hair:
While the golden brown hues of caramel hair perfectly enhance a tan, it can make a paler skin tone look dull and ashy. If your skin is pale, avoid looking washed out by balancing out the cooler tones of caramel by using makeup in neutral and bright colours with satin finish.
You can use soft browns, grey or ivory beige eye shadows on your eyes and choose brown eye liners. Add some glow to your skin by picking blushes in coral, fuchsia pink and soft pinks, try and avoid pale foundations. Neutrals would look best on the lips; you could try a soft pink gloss for adding some shine.
6. Red Hair:
Dark red hair like cherry or auburn tones should play around with more neutral tones. You can also use shades with pink hints as well. Play up with your eyes and leave the lips neutral. This doesn't mean that you need to match your hair with your eye shadows. Take two or three shades and blend them together like a champagne pink eye shadow with a green or bronze tone. You can contrast your makeup with your hair.
If your red is lighter in shade, apply a pinkish coral blush on your cheeks. Do not over do the eyes since the hair and lips are already bright. Use a nice neutral shadow but avoid orange. Complete the look with a brown or grey eye liner and black or brown mascara.
7. Purple Hair:
Purple coloured hair can range from dark purple shade to light lilac hue which resembles a blonde colour. You can use playful complementary makeup to bring out the jewel tones in your skin and eyes. Select two or three eye shadow shades to create a stylish multi-dimensional look.
If your hair has a shade of darker purple, use light shades of makeup to complement your look. For lighter shades like lilac purple, use darker shades to create a contrasting effect. Jewel tones are complemented by earthy shades like black, brown and red. Apply a peach brown shade of blush and lip colour. Bright reds should be reserved for lilac purple
8. Magenta Hair:
Since the hair colour itself is so bold, tone down your makeup during the day time. Go for light kohled eyes and nude lipstick during the day time. For the night, you can add a splash of red or pink to your look. Line your eyes with a black or brown eye liner but don't draw thick lines. You can use a bronzer or a blush but don't overdo it. Mascara should look natural, or you can even avoid it totally. Apply a neutral shade of lipstick.
The last thing to remember when you are considering makeup that goes with your hair colour is that, it is perfectly fine to contrast colours. No matter what colour your hair is, you can wear contrasting makeup to make your hair stand out. Finding the appropriate makeup for your hair colour can seem complicated but it all comes down to what you think looks best on you. While there are a plenty of friendly guidelines, there are no hard and fast rules when it comes to makeup. Use these tips on matching your eye colour and skin tone with your hair!
You also could check some other makeup tips for hair color to mix and match your style.
Image Source: 1 , 2 , 3 , 4 , 5 , 6 , 7
The following two tabs change content below.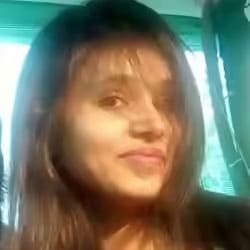 Jyotsana Rao is an engineering graduate from NIT, Nagpur, who discovered her love for writing during her undergraduate days. She is passionate about writing about everything related to beauty - makeup, fashion, hairstyles, skin care, or hair care. When this social media junkie isn't stalking the world of fashion and glamour, she loves spending her time traveling.