6 Amazing Makeup Tips When You're Wearing A Blue Dress
Do you want to put on your favorite navy or turquoise dress this prom, but don't know how to do your makeup? Well, you may wonder that your basic, go-to makeup is sufficient to wear with any dress. But why stick to a plain old look that you have worn to every party and night-out when you can create a striking and elegant look to complement your blue dress?
There are a number of ideas that you can implement to make your features pop and exude class through makeup and dress. Some of them are described below.
Makeup Ideas For Blue Dress
Go ahead and create your personalized makeup for blue dress based on these ideas!
1. Play With Colors
First thing you need to know while trying new makeup is the color chart. Complementary colors help in bringing each other out. So, when you wear blue, you can wear its counterpart in the color wheel. The reds and oranges in the color wheel are complementary to blues. So you can pair colors of this range like coral, orange, peach, brown with blues. This is where you can play with colors and look for colors that look best on your face and your complexion. Another trick is to bring one color in focus in various elements of your dress. For example, if your dress is not entirely blue, but has blue elements interspersed throughout, you can introduce blue in your makeup as well. The presence of other colors makes your look interesting even while you play up the blue theme.
[ Read: Makeup Tips When You're Wearing A Coral Dress ]
2. Base
The base, or the makeup on your bare face, depends on the type of look you are going for. Start with a good scrub and moisturizer to maintain a fresh, dewy look throughout the day. With cooler shades of blue, you can pair up warm colors like deep red or orange, and thereby create a warm look. Cool shades of blue have more green in them while warm shades of blue lean more towards purple. For a warm look, start with a standard concealer stick and cover all your blemishes, zits, and dark circles. Now pick a foundation one shade darker than your original shade. This gives your skin a healthy warm glow and does not wash out in photographs. If you are naturally tanned, you can skip the foundation and try on a tinted body butter or moisturizer. Seal the base with a mineral powder.
3. Cheek
Your cheeks should not be the focus of your look, but they are just as important. You can color co-ordinate cheeks and lip color to take the color play to another level. Blue is generally a cool color. So, for a blue dress, a warm blush would work well as it prevents washing out and an unhealthy pallor. Pink toned blush would make your cheeks look rosy like that of a baby. If you desire a warmer look, try a plum colored blush. To work with the blush, apply three tiny dots of the powder blush in the middle of the apple of your cheeks. Using a large, round brush, blend it with the skin in a circular motion. You can also try bronzer with a blue dress. Draw two tiny streaks under your cheekbones with the bronzing powder. Using the brush, blend it with straight strokes upward and towards the ear. It adds a pearly glow while highlighting your facial structure.
[ Read: Makeup Ideas For Your Gold Dress ]
4. Eye
Your eye should speak volumes with an alluring blue dress. You must remember that feminine eyes work really well with a powerful and gender-neutral color like blue. Metallic, smokey eyes with wing tips or cat eyes are some examples of classic eye makeup for blue dress that works up a magic. If you are already wearing a hard blue like navy, the metallic component in your eyes could be gold or champagne. However, if you are going to make your eye a focal point, try to play down your cheeks and base to avoid the costume look. If you are wearing cool blue, try to add green or blue in your eyes. Similarly, warm blue dress calls for purple or teal. Although of the same family, the colors shouldn't be exactly the same shade.
Apply light colored eye paint over your entire eyelid. Now take a shade darker shadow and with an angled, stiff brush, apply it on the outer edge of the eye in a V-shape to start off the cat eye shape. Blend the shadow towards the crease and also apply on the inner corners. The middle should be of the lightest shade. To jazz up your look, apply warm golden glitter (if you're using a pink or brown shadow) or silver glitter (if using blue shadow) on the center of the eyelids. Coat the water lines of both the upper and lower lids with kohl. With colored or black eyeliner, trace a line over your upper eyelid, finishing in a wingtip. Give your eyelashes two coats of mascara.
If you intend to play up your lip and make that your focal point, avoid dramatic eye makeup. Use a light brown or peach colored eyeshadow over your eyes and finish by tight lining your lashes with kohl.
5. Lips
If you have created a dramatic eye look, a nude lip color is perfect. After you have scrubbed your lip, apply lip balm and line with a nude lip liner. Cover your lips with a peach, pink or any other nude shaded lipstick. If you intend to make your lips the focal point of your look, go for a red lip color. After lining your lip, fill your lip with the liner that gives the lipstick more staying power. Now cover your lip with a striking red lipstick. Warm pink or coral is also good for pairing with blue.
[ Read: Makeup Tips To Wear With Your Yellow Dress ]
6. Finishing Up
To complete your look, apply a spritz of makeup sealer. This will keep your look fresh for long. If you have a mineral powder sealer, you can apply that on your face to get a shimmery effect.
Who said you cannot get makeup right for a blue dress? With these simple blue dress makeup tips, you are sure to be the stunner at your most awaited party! Whether you are the host or the guest, you are sure to leave people in awe!
How has this post helped you? Tell us by commenting in the box below.
Recommended Articles
The following two tabs change content below.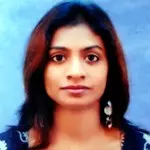 Latest posts by Maanasi Radhakrishnan (see all)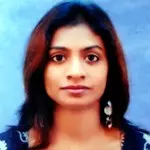 Maanasi Radhakrishnan
I have been an ardent book lover since childhood. I have always had a penchant to writing, and enjoy simplifying the most complex of ho-hum subjects and making them interesting reads!When not writing, I also enjoy travelling, and particularly wish to trot the globe someday!